Would you like to use your company logo or customized artwork with your TrustPulse notifications? TrustPulse makes it easy to add a custom image to the notifications generated due to activity on your website.
This article will show you how to add a custom image to your TrustPulse notification.
Before You Start
Here are some things to know before you begin:
Before getting started, you'll need to either create a new campaign or edit an existing campaign. Check this guide for more details.
Add Custom Image
To add a custom mage to your notifications, follow these steps:
1. Log into your TrustPulse dashboard and create or edit a campaign.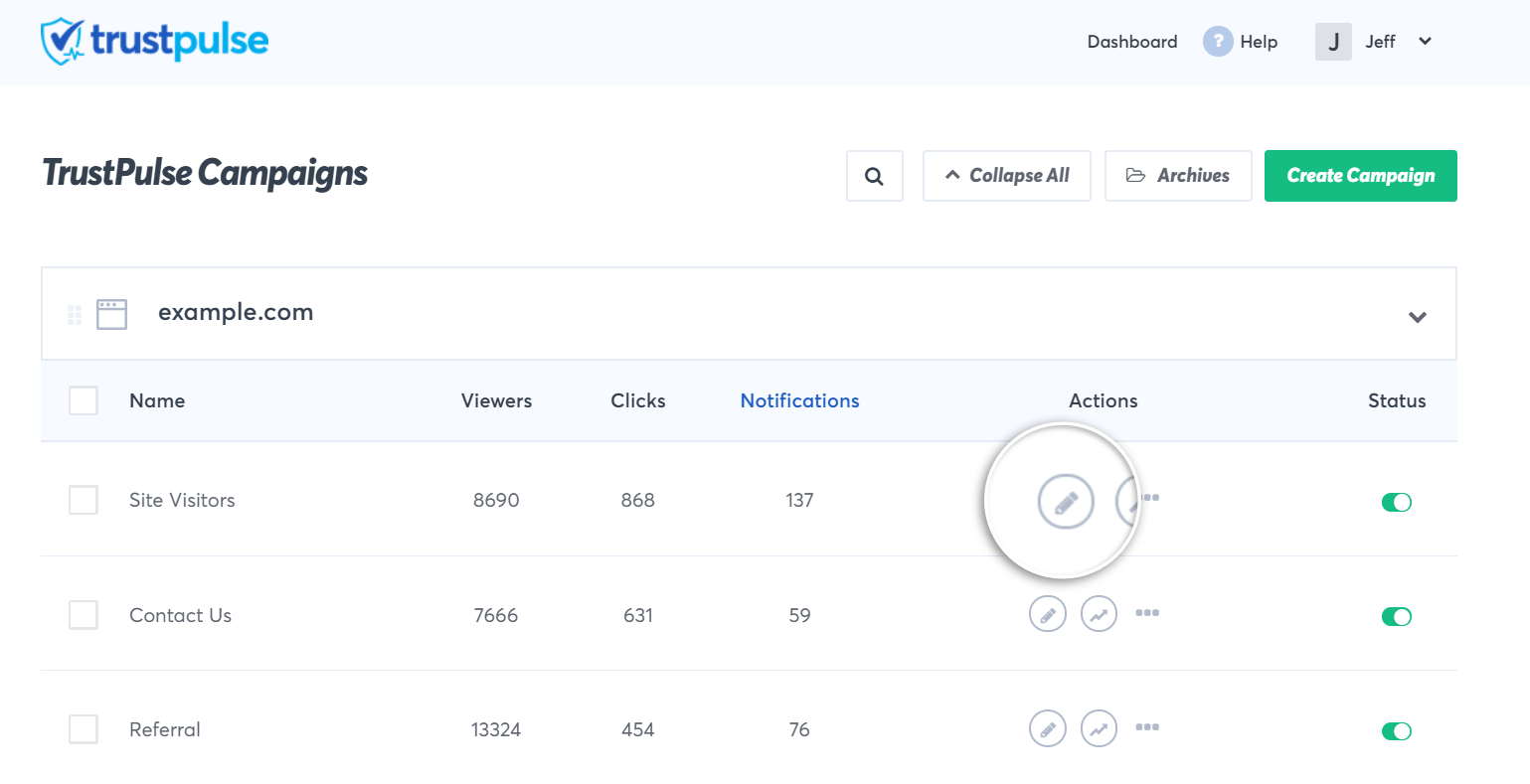 2. In the Appearance and design tab, scroll to the Notification Image dropdown and select Custom Image.

3. Click on the Upload New Image Button and select the preferred image from your computer.

NOTE: We recommend you choose an image with 140 px X 140 px dimensions, file formats of .jpg, .jpeg, .png or .gif, and a maximum size of 2MB for best results with your notification.
4. When you are finished, Save the campaign.

If you haven't gotten started with social proof then supercharge your website with TrustPulse today!