Do you own a small or large business and are looking for the best email marketing services for eCommerce websites?
If you do, you know how crucial it can be to use email marketing as part of your overall strategy to get new customers and keep them coming back. Email marketing can help you increase repeat business by rewarding loyal customers with special offers, coupons, and more.
You can also use it to create excitement about upcoming sales and new products, encouraging shoppers to purchase sooner rather than later when items are likely to sell out quickly.
Implementing an email marketing service for eCommerce websites is easier said than done.
Before committing to a specific service or software package, here is an in-depth review of the best ones you should consider.

How to Choose the Right Email Marketing Service for Your Ecommerce Business
Choosing the right email marketing service can be challenging. It's important to point out that there are a few different types of email marketing services, with some better suited for eCommerce businesses than others.
Email marketing is an advertising technique that uses emails to send commercial messages to a list of people who have given their prior consent (i.e., opt-in).
Email marketing has been shown to increase your chances of converting a customer when compared to some of the other forms of advertising, such as TV or radio commercials, because it offers greater personalization, relevance, and convenience.
It's also important to note that one type of email marketing service might be better for one company than the next. Deciding on an email marketing service for your eCommerce business depends on your goals and expectations.
If you're focused on something that's straightforward to use, you might choose a different email marketing platform than a company that wants all of the bells and whistles included with it.
The best email marketing service will help you manage all aspects of your email campaigns, including:
Building lists of emails
Creating subject lines
Designing graphics
Selecting sending times and segments
Automating follow-up campaigns
There are a number of features that the best email marketing platforms have:
Easy-to-use templates that can be personalized and customized depending on your goals
The ability to send targeted emails to specific customers
Automation so you don't have to monitor everything that's going on
Customer opt-in form functionality
Analytics that give you details on how well your email marketing is doing
Strong deliverability rates to confirm all of your messages are going where they should
Pricing plants that appeal to a wide range of businesses
The most important thing about email marketing is the content. If you don't have good content, then your email will not get opened and read. When your email doesn't get read, it can't be shared. If it can't be shared, then it doesn't do much good for your business.
The second most important thing is the format of your message. This includes things like subject lines and body copy.
If you want to send an effective email marketing campaign, you must have both of these things right, and you'll want to keep reading for our list of some of the best ones available.
The Best Email Marketing Software in 2022
The best email marketing software in 2022 ranges from a variety of options that can be used to suit each eCommerce business successfully.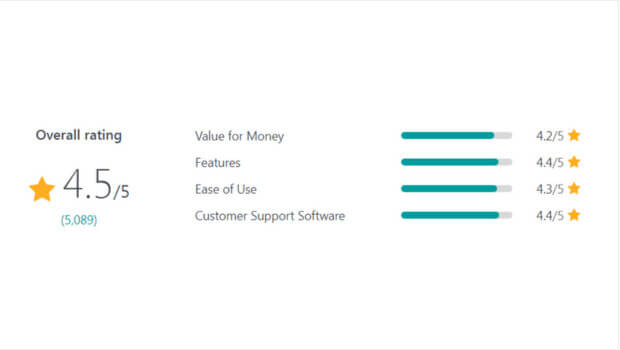 HubSpot offers marketing software that's geared toward companies of varying sizes. Taking advantage of the free version can give you a better idea if it will work for your company.
Some of the features of HubSpot are:
Customer relationship management (CRM): HubSpot offers a free customer relationship management system for which businesses can sign up. While the free version is limited, it gives you a better idea of what it's all about.
Drag-and-drop website builder: Like many of the other marketing platforms on this list, HubSpot also comes with a drag-and-drop website builder. You don't need to know any complicated coding to use it, and all it takes is a few clicks to create nice templates.
Tracking: HubSpot helps you keep track of all of the interactions you have with customers. You can use the data to see how your marketing campaigns are doing and tailor future campaigns to perform better.
Pricing:
The starter package begins at $45/month.
Pros:
All-in-one marketing platform
Tons of training materials that make learning easy
Personalized emails depending on the device being used
Cons:
It could use a little more customization
Automation isn't as good as some of the other email marketing platforms
Prices can add up quickly between tiers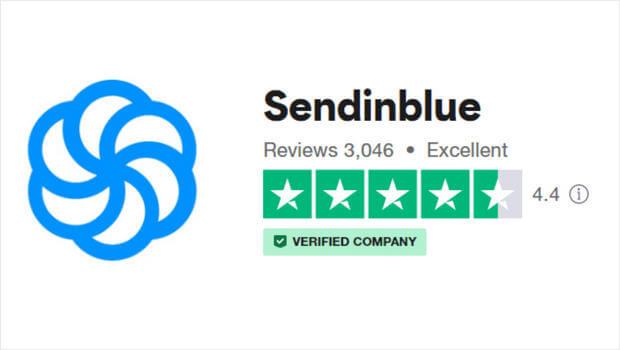 SendinBlue is a French company that was started in 2013 by two entrepreneurs who were frustrated with the existing email marketing solutions. The company wanted to create a platform that would allow them to send emails easily, track their results, and manage their subscribers.
SendinBlue offers a wide variety of useful features for small businesses and startups, including:
Sending email newsletters
Managing contacts via a web interface or through an API
Automated marketing campaigns (e.g., drip campaigns)
Integrations with Google Analytics, Salesforce, and Zapier
Phone support
You can send up to 300 emails a day on the free package
Sendinblue charges a little bit different in comparison to its competitors. You'll be charged based on how many email marketing campaigns you create instead of the number of contacts you have.
Sendinblue is perfect for companies that need to send transactional emails, WhatsApp messages, or standard text messages. It's a highly useful tool for businesses that need to send trigger-based emails to targeted people.
It comes packed with an automation workflow designer that lets you create campaigns that are triggered by website visits and clicks.
This email marketing platform is also ideal for companies on a tight budget and can't afford to spend money on some of the other costly competitors on this list.
Finally, Sendinblue is one of the best email marketing services for eCommerce websites because you can customize triggers depending on what purchases are made by customers.
Sendinblue comes with a free monthly package that is quite generous. It offers:
300 emails a day
Email templates
Drag-and-drop email builder
Transactional emails
Price:
Beyond the free package, prices start at $27/month.
Pros:
Great email automation
SMS and transactional email marketing abilities
Generous free trial
Your costs will vary depending on the emails sent
Customized email designs
Bounce management system
Cons:
Drag-and-drop builder seems a little limited in functionality
There are only 65 ready-made templates
Tech support is limited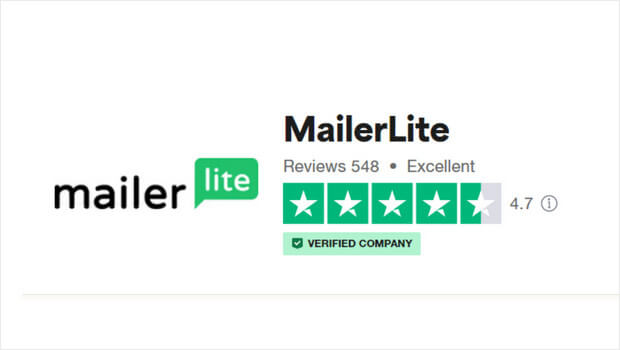 MailerLite is a popular and intuitive email marketing service that offers a number of features and services. It's one of the most affordable email marketing platforms, with a free plan that ranges up to 1,000 subscribers.
MailerLite is also easily integrated into other applications, such as Shopify and WordPress. This makes it easy to add an email marketing program to any existing business.
Some features that make MailerLite stand out as one of the best email marketing services are:
Design: MailerLite includes professional templates and drag-and-drop editor tools that make building your emails easy. There are also a number of useful integrations available for third-party apps, such as Aweber and GetResponse.
Analytics: The MailerLite dashboard features detailed metrics and analytics that allow you to see who clicks on your emails, when they open them, what links they click, and more.
Segmentation: You can create segmentation rules based on user behavior or location so your emails will be sent only to those who will be interested in them.
Easy interface: The interface is easy-to-learn and navigate, and so is the email editor. MailerLite is known to be one of the easiest email marketing platforms to learn quickly. If your goal is to create campaigns without having to spend a tremendous amount of time learning how to use the platform, MailerLite is highly recommended.
MailerLite is one of the best email marketing services for small businesses, freelancers, bloggers, entrepreneurs, and anyone on a limited budget. It's perfect for beginners that don't have the time to invest in learning other complicated email marketing services.
MailerLite might not be the best email marketing platform for businesses that require complicated reporting. It'll tell you your open-and-click rates and purchase tracking for eCommerce platforms like WooCommerce and Shopify, but it won't provide you with social monitoring.
MailerLite also doesn't provide complex email automation, such as triggering specific audiences that visit your website.
Pricing:
MailerLite starts off with a free package for up to 1,000 subscribers.
Starting packages begin at $9/month.
Pros:
The free plan is generous
Very easy to use
It comes with a landing page builder
Great deliverability and open rates
Cons:
Not ideal if you require comprehensive reports
Automations could use some work
Not able to preview emails on different clients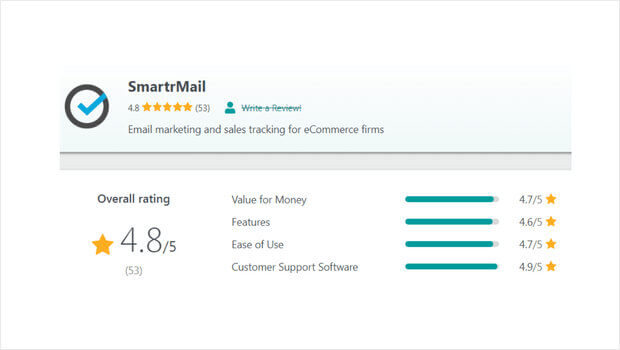 SmartrMail is an email marketing platform that has grown in popularity since 2016 because it's easy to use, budget-friendly, and has a number of automation tools for email campaigns.
SmartrMail is geared toward eCommerce companies, so if you have a Shopify store, then SmartMail will work for you.
Some of the most appealing features of SmartMail are:
Product recommendations: SmartrMail allows you to send out product recommendation emails to customers, and these aren't just random emails. It analyzes purchases that customers have made in the past and creates emails based on that.
Follow-up emails: If you deal with cart abandonment from customers, you can use SmartrMail to send those customers discounts and offers that will encourage them to make purchases. The nice thing about this feature is that you can customize those emails with specific offers.
Integration: Uploading products to eCommerce stores can be time-consuming. With SmartMail, you can integrate it with your eCommerce store to cut the time in half when it comes time to send emails. That means you don't have to spend countless hours resizing all of your images and descriptions when you're creating your next email campaign.
Pricing:
SmartrMail starts with a 15-day free trial that gives you some time to test out the platform.
Paid plan pricing starts at $19/month.
Pros:
Drag-and-drop editor makes template creation a breeze
Lots of valuable insights regarding engagement
Product recommendations
Helpful staff
Cons:
Customer segmentation could use some work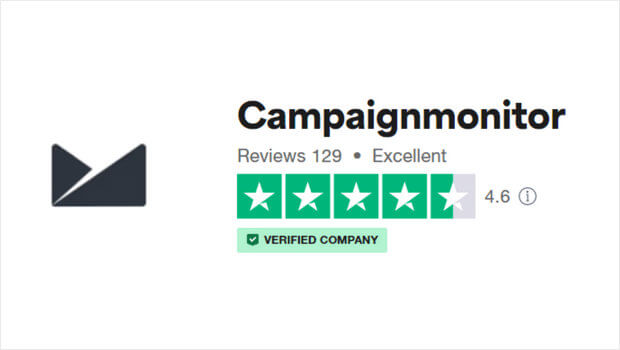 This email marketing service is best for large businesses with complex needs. Campaign Monitor provides a lot of functionality, like advanced segmentation and personalization capabilities, to make your message more relevant to your customer.
It also allows you to create and manage multiple lists, including static and dynamic lists that you can update based on real-time user actions.
In addition, the platform has a drag-and-drop interface that makes it easy to create campaigns with rich content and offers integration with social media platforms like Facebook and Twitter. The service also has full reporting capabilities so that you can track the success of your campaign at any time.
Not many email marketing platforms place a ton of focus on transactional emails, but Campaign Monitor does.
Over 350,000 businesses use Campaign Monitor.
Some of the useful features of this platform are:
You can send out mass emails
Easily program auto-responding emails that send depending on what actions a user takes
Create a detailed analysis of your email marketing campaigns
Over 110 responsive templates are available to choose from
37 different web fonts available to use
Easy-to-use drag-and-drop editor
Price:
Pros:
The interface is straightforward
Templates are aesthetically appealing
Great data segmentation
Complex automation features
Cons:
Expensive
You can't take advantage of a free trial
Customer service is limited to email support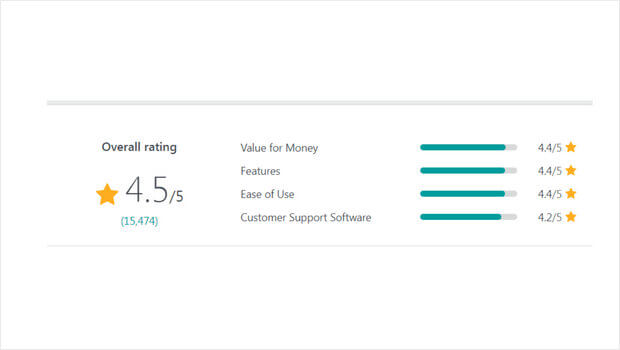 MailChimp is an email marketing service that allows you to create, send, and track emails. The company was founded in 2001 by two people. Ben Chestnut and Dan Kurzius wanted a way to share their love of music with their friends. And now, it's one of the most common email marketing services around.
MailChimp is a digital marketing platform that offers a free plan and paid plans that start at $15 per month. The free version has a limit of 500 contacts and 2,500 emails per month, but it's a good way to get started with email marketing.
MailChimp also offers a number of integrations with other tools to help you manage your list and send emails.
It's easy to use and has many features that are useful for marketers, including:
The ability to create custom signup forms and landing pages
Track clicks on links within your emails
Create automation rules based on actions taken by the subscribers (like when they open or click an email)
Hundreds of email templates that can be customized to your liking
A landing page builder that's easy to use
Great email marketing automation
MailChimp has created a big name for itself and is one of the most popular email marketing platforms used by small businesses and bloggers because it's easy to use and affordable.
Pricing:
Pricing starts at $15/month.
Pros:
Easy to use
Affordable
Used by tons of companies
Lots of integration
Cons:
Paid plans can be pricey
Sometimes mail ends up in the spam folder
ConvertKit is an automation platform that helps you turn your email subscribers into customers. Thousands of people and businesses use it to sell more stuff, grow their lists, and make more money.
With ConvertKit, you can easily send automated emails based on user actions or behavior. You can also schedule and send emails based on specific dates and times, like a welcome series that sends on the first day of your new subscriber's subscription.
ConvertKit offers a variety of pre-made email templates that you can use for free or pay for premium templates. It also lets you create simple landing pages with its built-in editor.
The service uses a drag-and-drop editor to create forms, which you can use to gather emails from your website visitors or from Facebook ads.
While ConvertKit is a new digital marketing service, it's perfect for Youtubers, podcasters, and course creators.
Some of the key features that make ConvertKit so appealing are:
No limits to landing pages
No limits to the number of emails you can send
It comes with a landing page builder and a drag-and-drop editor
Audience tagging
Targeted campaigns can focus on a very specific group of people
Price:
Pricing starts at $15/month.
Pros:
The landing page editor
Management of subscriptions is easy
High deliverability rates
You can charge for newsletters
Cons:
Not the best for visual emails
Pricing might be a little steep for smaller businesses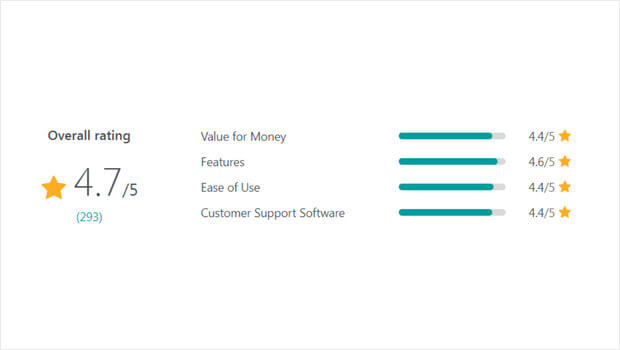 Klaviyo is a powerful email marketing platform that helps eCommerce brands convert shoppers into buyers. It's a comprehensive, end-to-end solution for email marketing, including integrations with dozens of popular shopping carts and marketplaces.
Klaviyo is a highly recommended email marketing platform for eCommerce businesses, particularly those that sell physical products. It offers a full suite of tools to help these merchants get more sales from their mailing lists, including automated segmentation, multi-channel personalization, and abandoned cart recovery.
This email marketing platform is one of the most used platforms in Shopify, and over 50,000 different stores use this platform to send things like SMS messages, sign-up forms, and customized emails.
Klaviyo has a variety of features:
Ease of use: Klaviyo was designed to be straightforward to use. There are tons of email templates that anyone can customize to work for their needs.
Segmentation: Klaviyo allows you to use behavioral data to place a greater focus on your marketing campaigns. With this targeting, you get better results.
Integrations: Customized integrations with other software is a feature that many businesses will find appealing.
Tracking system: With Klaviyo's tracking system, you can figure out the behavior of your customers. You can then use this information for better future results.
Analytics: With Klaviyo's reporting engine, you don't have to always rely on Google Analytics any longer. Klaviyo lets you know the dollar value of every email you send out. This data lets you know what every campaign you make is worth.
Price:
Klaviyo offers a free package that limits you to 500 monthly emails and 150 monthly SMS messages.
Beyond that, the starting plan begins at $45/month.
Pros:
Visual builder lets you make customized messages
Tons of different email templates
Audience targeting
Sign-up forms are easy to create and don't require coding
Cons:
No access to chat support without a paid subscription
The platform takes some getting used to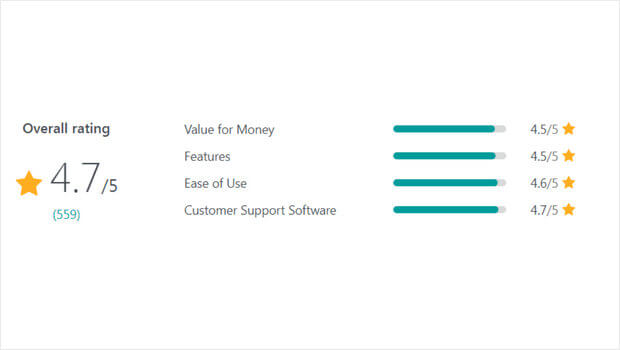 Another best email marketing service for businesses is Omnisend. The company started in 2014 under a different name and has grown exponentially ever since. Omnisend specializes in eCommerce and is focused on all sizes of businesses that span a wide variety of industries.
Omnisend has a ton of templates that you can customize to create personalized emails. You can easily integrate Omnisend with social media platforms like Facebook.
Boosting your lead capture rates is a lot easier with the lead generation forms that come built into the service. Omnisend excels in its reporting capabilities, and the real-time dashboard can be analyzed to gain more insight into how to tweak your campaigns for better results.
Some of the useful features of Omnisend are:
Email marketing: The drag-and-drop email editor allows you to create good-looking emails very quickly.
Reporting: Omnisend excels in its reporting features that you can use to analyze data and figure out what's working and what isn't. You can get customized reports from your sign-up forms to see who is interacting with your campaigns.
Marketing Campaigns: Omnisend allows you to create marketing campaigns for many different channels, like social media, SMS marketing, and email.
Personalization: Omnisend allows you to personalize your emails depending on where your subscribers are during their purchasing process. An example of this is that an email can be sent out to new subscribers, or an order confirmation number can be sent out to someone who just purchased one of your products or services.
Price:
The free plan from Omnisend offers 500 emails a month.
Beyond that, the starter package begins at $16/month.
Pros:
User-friendly and easy to navigate
500 free messages a month
Great customer support
Automation tools will save time
Cons:
Not as many design options as some of the other best eCommerce email marketing software
Data needs to be inputted each time you create a new campaign
Customizable themes for holiday occasions are limited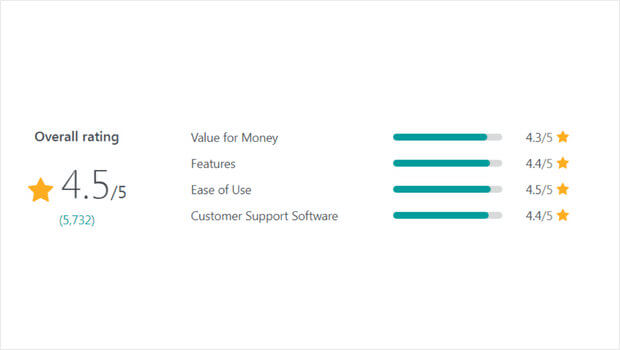 You can create beautiful newsletters, product launch campaigns, and sales promotions with Shopify Email without learning HTML or CSS. The drag-and-drop builder makes it easy for anyone to create professional-looking emails without writing a single line of code. You can also use your own logo with the custom logo editor.
You can also track your results with Google Analytics, Facebook Pixel integration, and A/B testing tools to know exactly what's working and what isn't.
With Shopify Email, you get a total of 10,000 manual or automated free emails per month.
Some of the key features of Shopify Email are:
Email Templates: Create email templates and schedule them to be sent at any time. Use templates to segment your customers by any event or behavior on your website, including abandoned carts, purchases, and even product reviews.
In under a few clicks, you can send emails to all of your subscribers. Some of the templates you can choose from are suitable for holidays, newsletters, new products you're offering, events you're holding, and sales you're going to be having.
The templates can also be duplicated from previous ones, which speeds up the entire creation process.
Personalized Content: Embed dynamic content into your emails based on the actions of each customer. You can add product recommendations, shipping status updates, and more to every email you send.
Customizable: You can customize things like the subject lines, layout, images, buttons, and all of the text.
Scheduling: You don't have to be around your computer to send an email. All emails can be scheduled to send at the click of a button.
Automation: One of the strongest things about Shopify Email is automation. Automating emails saves you more time by eliminating repetitive and time-consuming tasks associated with email campaigns.
Price:
After 10,000 free emails, $1/1,000 sent emails.
Pros:
Quick setup process
Eye-catching, ready-made email templates
Functionality
Cons:
Not many templates to choose from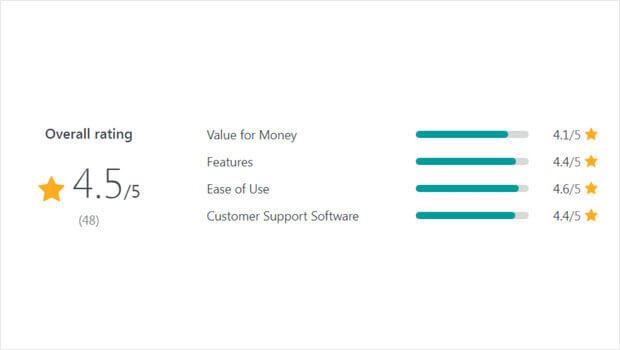 Privy's email marketing software makes it easy for small businesses to send beautiful newsletters without the hassle of learning HTML. With Privy, you can easily schedule campaigns, create autoresponders, track your results, and stay up-to-date on industry news — all from one place.
Privy has been a popular email marketing solution for a long time. It can be used in a variety of different ways for different purposes to create useful a useful email marketing strategy that will grow your business.
With Privy's automated email marketing, you can easily create campaigns to boost engagement while it does its work for you. In just a few years, Privy was able to capture the use of over 200,000 marketers in over 180 different countries.
Across these statistics, over 200 million leads and engagements were made every month.
Some features that make Privy a great email marketing service are:
Tons of display options: Privy is extremely customizable. The straightforward drag-and-drop designer is easy to pick up and use without having to learn any coding. All you have to do is drag text or images to where you want them to go.
Audience-specific targeting to reach the right people: Some of the targeting settings you can adjust are what country you want to focus on, the times or days of the week, value in an eCommerce cart, the type of device being used, and referring URLs.
Email marketing automation: Privy fully automates the email marketing process, and it couldn't be easier with the email editor. Privy's autoresponder also helps send out targeted messages to people without you having to do it manually.
Price:
Privy has a free starter package that features:
Contact list of 100 mailable recipients
Email/chat support
Targeting
Unlimited popups
Paid Privy plans start at $15/month.
Pros:
User-friendly
Email campaigns are easy to create
Customer service is top-notch
Spin-to-win wheel
Cart upselling features
Drag-and-drop editor
Cons:
Integrations with various email service providers could use some work
The A/B test option needs some improvement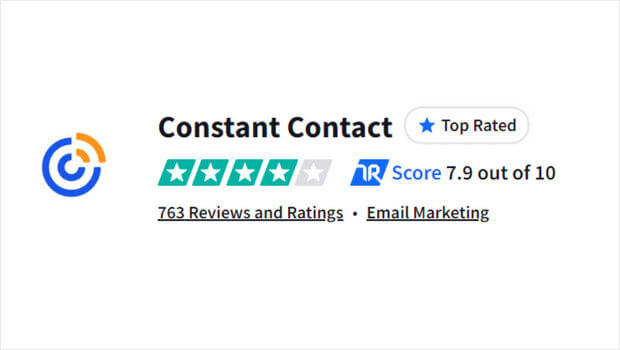 Constant Contact is an effective email marketing platform that dates all the way back to 1995. Constant Contact is one of the best email marketing services for eCommerce websites because it is easy to pick up and use, is affordable, and has a variety of features.
With the help of Constant Contact, you can create emails, newsletters, and other types of marketing messages that reach your customers directly through their inboxes.
Some services included with Constant Contact are:
Email creation: You can use the online editor to compose an email newsletter or other type of welcome message for your customers. You can also create landing pages to send people to when they click on links in your emails.
Analytics: You can see how effective your campaigns are by monitoring the number of clicks and opens that each message receives. You'll also get insight into which links in your emails are most popular among readers.
The customer service and support team at Constant Contact is responsive and helpful if you need any assistance with your account. Plus, they have great integrations with other platforms like Mailchimp and Shopify.
Although you may be able to find cheaper options, Constant Contact is a great choice for the number of emails you can send per month.
For eCommerce businesses looking for a budget-friendly email marketing service option, Constant Contact is highly recommended.
Pricing:
Pricing starts at $20/month.
Pros:
Great email deliverability rate
Tons of third-party integrations
Straightforward user interface
Cons:
Not much flexibility with templates
Multi-channel automation isn't the best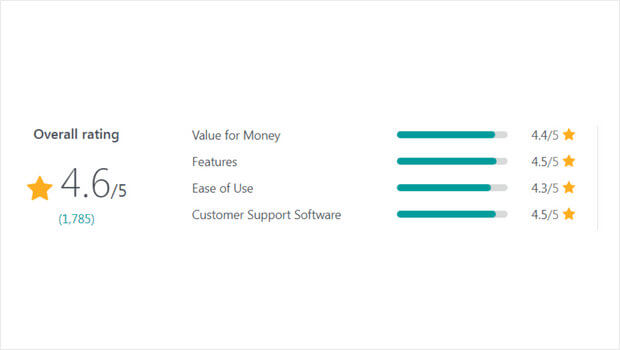 Another highly-rated email marketing service for eCommerce websites is ActiveCampaign. It helps you manage all aspects of your email campaigns in one place—from the creation process to deployment.
ActiveCampaign is a powerful, feature-rich email marketing tool designed for small to medium businesses. It offers many features that make it easy to create responsive email campaigns and nurture leads. It is also one of the few email marketing platforms that allows you to create landing pages and follow-up emails.
With ActiveCampaign, you'll get all the benefits of a cloud-based solution that includes automation and analytics without paying monthly fees or sacrificing storage space.
ActiveCampaign is an attractive email marketing service that will work for many different goals. It shines in its ability to automate marketing campaigns, and you can create nearly any type of automation that your mind conjures up.
If your goal of investing in an email marketing service is for nothing more than sending basic newsletters, ActiveCampaign might be a little overboard.
Some of the most useful marketing features of ActiveCampaign are:
Tons of great-looking templates for email newsletters
Automated campaigns are easy to create with the marketing automation builder
Comes with a landing page builder that helps convert more traffic
On-site chat messages lead to a more fulfilling customer experience
Price:
Pricing starts at $9/month.
Pros:
Superb email deliverability rates
Advanced users will enjoy the wide range of features available
Machine learning increases marketing efforts and results
Great email builder
Cons:
The standard plan doesn't come with the on-site chat feature
Advanced features take some time to learn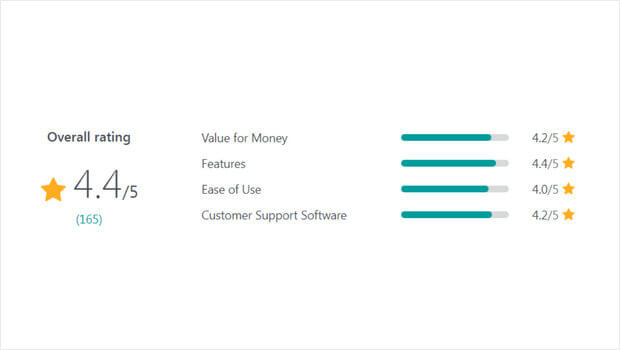 If you're looking for one of the best email marketing software for eCommerce on the market, Drip is right up there with the rest of the competition. Drip lets you design emails that can be later scheduled to subscribers. As a result, you'll be saving tons of time and effort.
Where Drip excels a little more than the rest of the competitors is its functionality with eCommerce. Drip states they are an eCommerce customer relationship management platform that helps small businesses to compete with the larger ones. Drip is all about eCommerce.
Some of the data that you can analyze through Drip are:
Social media interactions
Web browser history
Abandoned carts
Email engagement
Drip has a business model that helps businesses as they grow in size. This is a smart move on their part because as businesses grow, so do subscription rates. Drip is suitable for companies that have gotten past the starting phases and are expanding their list of customers.
Some highlighted marketing features of Drip are:
Dashboard: Drip has a straightforward dashboard where you can see what campaigns you have going on, your broadcasts, and all of your workflows.
Campaigns: Drip accounts that have 30,000 contacts and over get unlimited email sends.
Customization: Drip is all about personalization and customization, and with the data you collect from customers, you can easily integrate that into making future campaigns more useful.
Forms: There are a variety of forms you can create and customize through Drip.
Auto responses: With auto responses, you never have to worry about manually sending welcome emails to customers.
Pricing:
After taking advantage of the free trial, pricing plans start at $19/month.
Pros:
Perfect for online stores
Free trial
Lots of integrations
Cons:
No phone support included
Pricey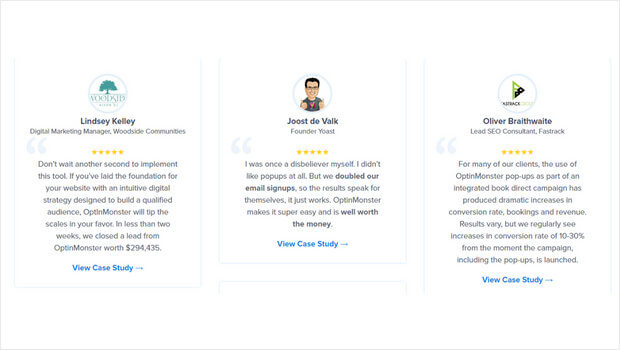 Email marketing platforms are useful, but if you don't have a populated email list of subscribers, then you don't have many potential leads to send emails to.
OptinMonster is the best lead generation plugin that makes it easy to exponentially grow your email list. Like many email marketing platforms, OptinMonster also comes with an easy-to-use drag-and-drop builder that can create popups and forms that will help increase website conversion. This can increase website traffic, user engagement, number of leads, sales, and total revenue.
Here are a few examples of how businesses have found success using OptinMonster:
There are over sixty prebuilt templates available with OptinMonster, along with six different types of campaigns you can create.
Some of the useful features of OptinMonster are:
Customized popups: You can create customized popups depending on the behavior and interests of your website visitors. If someone is just about to abandon their cart and exit your website, you can create a popup that offers them a discount with specific display targeting rules.
Exit-intent popups: Another useful feature is the exit-intent popups that you can create with OptinMonster. If someone visits your website, browses through a few pages, and is about to quit the page, you can set up an exit-intent popup to appear just before they close their browser tab.
Here is how an exit-intent popup might look: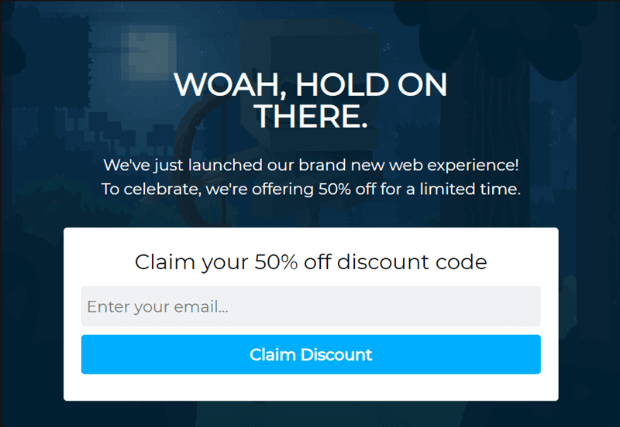 By showing the right message, you're increasing your chances of that customer staying on the page a little longer or potentially taking advantage of the offer you display in your popup.
Integration: Another nice thing about OptinMonster is that you can integrate it with all of the best eCommerce marketing software on the market. You can easily create email campaigns with all of the email subscribers that you'll gain with OptinMonster.
Optin designs: You can design visually appealing optins such as sidebar forms, coupon wheels, sidebar slide-ins, lightbox popups, and floating bars.
Page-level targeting – Popups can be customized to show on certain pages your customer is visiting. This can be perfect for gaining more people to visit your webinars if they happen to be on a page advertising it.
OnSite Retargeting® – You can adjust when your popups will appear to which visitors, meaning the same popups won't be displayed to every single visitor.
Insights: With detailed insights and analytics, you get a full display of analytics to see how your campaigns are performing.
Mobile optimization: The popups you create with OptinMonster are all optimized for mobile devices.
Combine your email marketing efforts with OptinMonster to boost your conversions and increase the number of subscribers today!
Customer Reviews:
70% of your website visitors who don't finalize their purchase won't be coming back to your website. With OptinMonster, you can decrease that number, improve the conversion rate, and increase sales and revenue.
Grow Your Email List and Begin Email Marketing Today!
Finding the best email marketing services for eCommerce websites can feel like an overwhelming task.
After you're done growing your email list with OptinMonster, consider trying out one of these email marketing products we've just discussed.
Next, check out the Best eCommerce Marketing Automation Software to boost your eCommerce business.
And if you want to figure out how to calculate the ROI of email marketing, feel free to read our article on that!