Are you looking for the best WordPress contact form plugin?
Effective communication is essential for the success of any online venture. Engaging with your audience is crucial whether you're running a personal blog, an ecommerce store, or a business website.
One of the most direct ways to achieve this is through contact forms on your WordPress website. These forms provide a convenient and user-friendly way for visitors to get in touch, ask questions, offer feedback, or even inquire about your products or services.
In this blog, I'll review the best WordPress contact form plugins so you can choose the right one for your website.
Ready? Let's get started.
Key Features To Look For in a WordPress Contact Form Plugin
Before I dive into the top WordPress contact form plugins, let's take a moment to understand the key features you should consider when choosing the right plugin for your website:
Ease of Use and User-Friendly Interface

: A good contact form plugin should be intuitive and easy to use, even for those without technical expertise.

Customization Options for Form Design

: The ability to customize the design and layout of your contact forms ensures they align with your website's branding.

Compatibility with Various Devices and Browsers

: With users accessing websites from different devices and browsers, your contact forms must display correctly across the board.

Spam Protection and Security Measures

: Robust spam protection features, such as CAPTCHA or reCAPTCHA integration, are essential to prevent unwanted submissions.

Integration with Email Marketing and CRM Tools

: Seamless integration with email marketing platforms and Customer Relationship Management (CRM) systems helps you manage leads effectively.

Multi-language Support for a Global Audience

: If your website caters to an international audience, having multi-language support ensures a smooth user experience.
Top WordPress Contact Form Plugins in 2023
Now, let's explore some of the top contact form plugins that have garnered attention and positive feedback in 2023: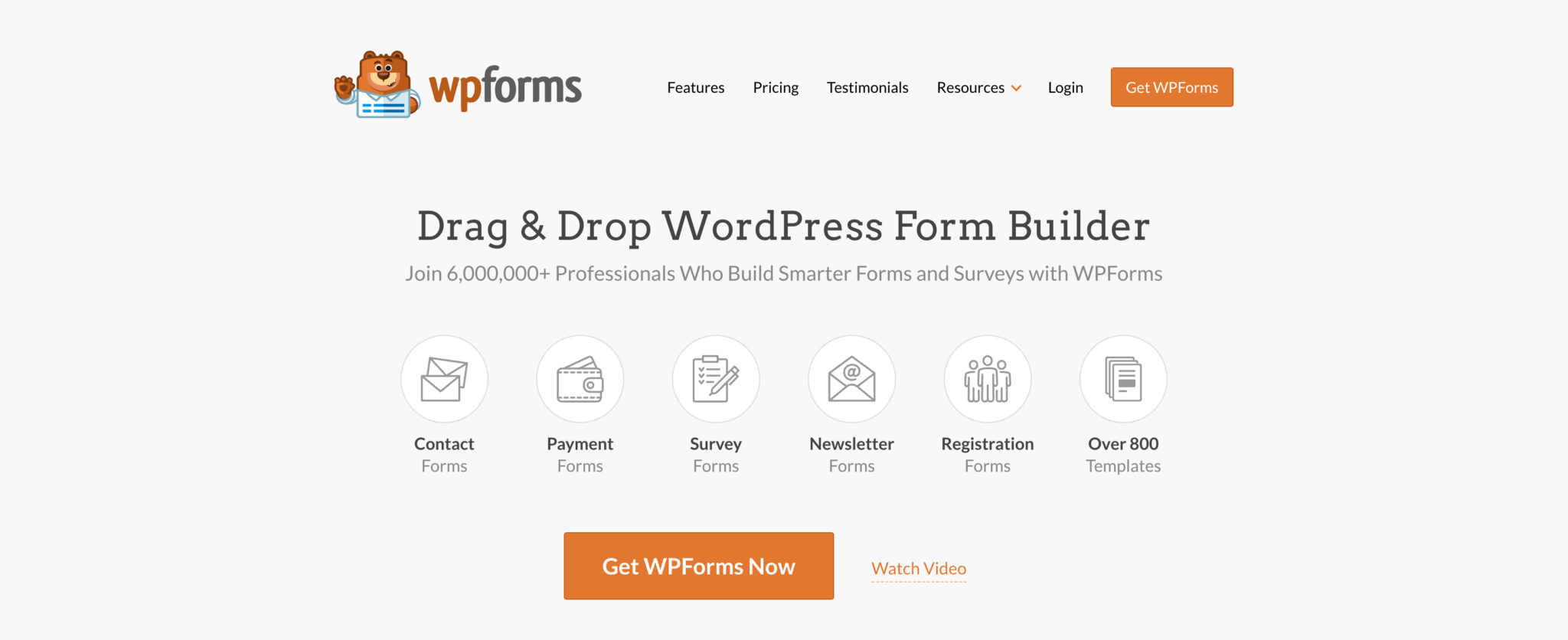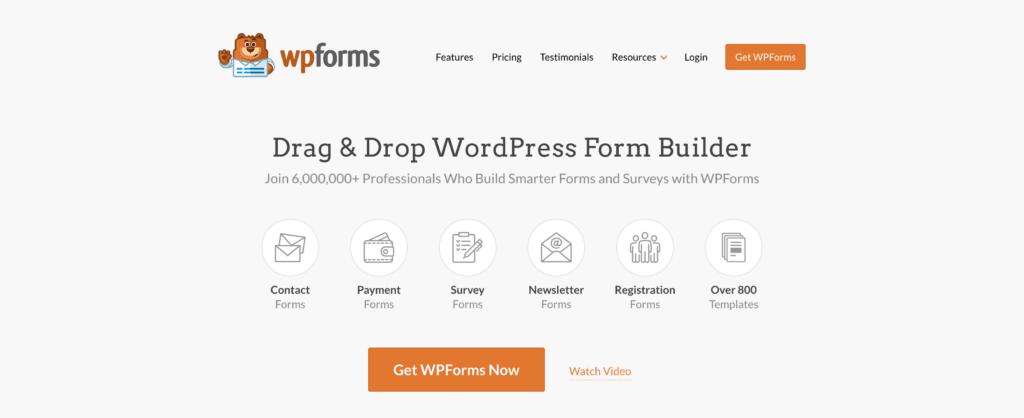 WPForms is hands down the best contact form plugin for WordPress that you can find. This plugin is super easy to use, integrates with most major email service providers, and comes loaded with features.
WPForms makes it easy to create your contact form. You can start with one of their user-friendly templates or create your own from scratch.
Its drag and drop interface is ideal for both beginners and advanced users. As you get into the more advanced features, you can add conditional logic to your forms. That means your questions will change depending on how respondents replied to the previous one.
It also lets you add engaging types of forms like conversational forms and multi-page forms. Plus, it collects and organizes all your form submissions which you can access easily from your WordPress dashboard.
These are just a few of the reasons why WPForms is your best bet when it comes to finding a WordPress contact form plugin.
WPForms has a lite version that lets you create a basic contact form and other forms. Pricing starts at $49.50/year and comes with a 14-day money-back guarantee.
Get started with WPForms today!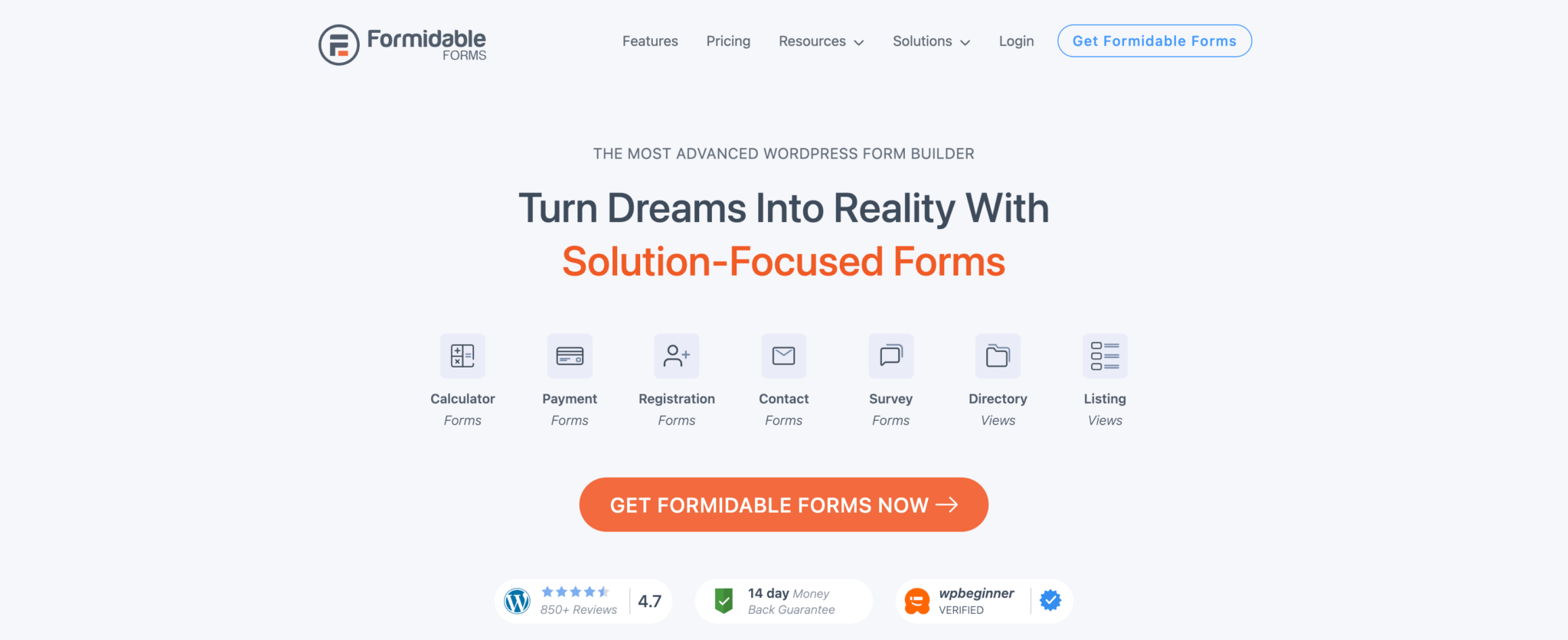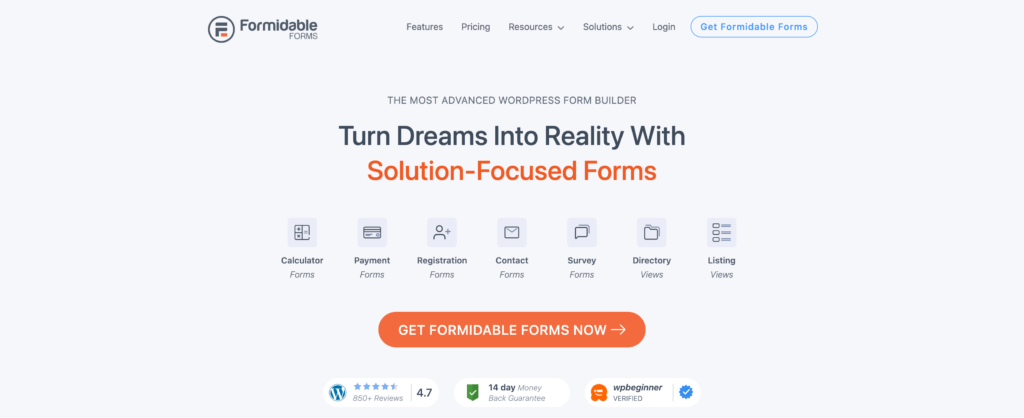 Formidable Forms is an excellent contact form plugin for WordPress. It has a drag and drop builder, comes with tons of templates you can use, and has advanced features like conditional logic.
Formidable Forms also comes with some cool addons, one of which is adding "Bootstrap styling" to your contact form. This means you change the style of your form so you can better match your site's branding.
Finally, this plugin integrates with most major email service providers so that you can get your responses sent automatically to your professional inbox.
Pricing starts at $39.50/year for the Basic plan and goes up to $299.50/year for the Elite package.
Get started with Formidable Forms today!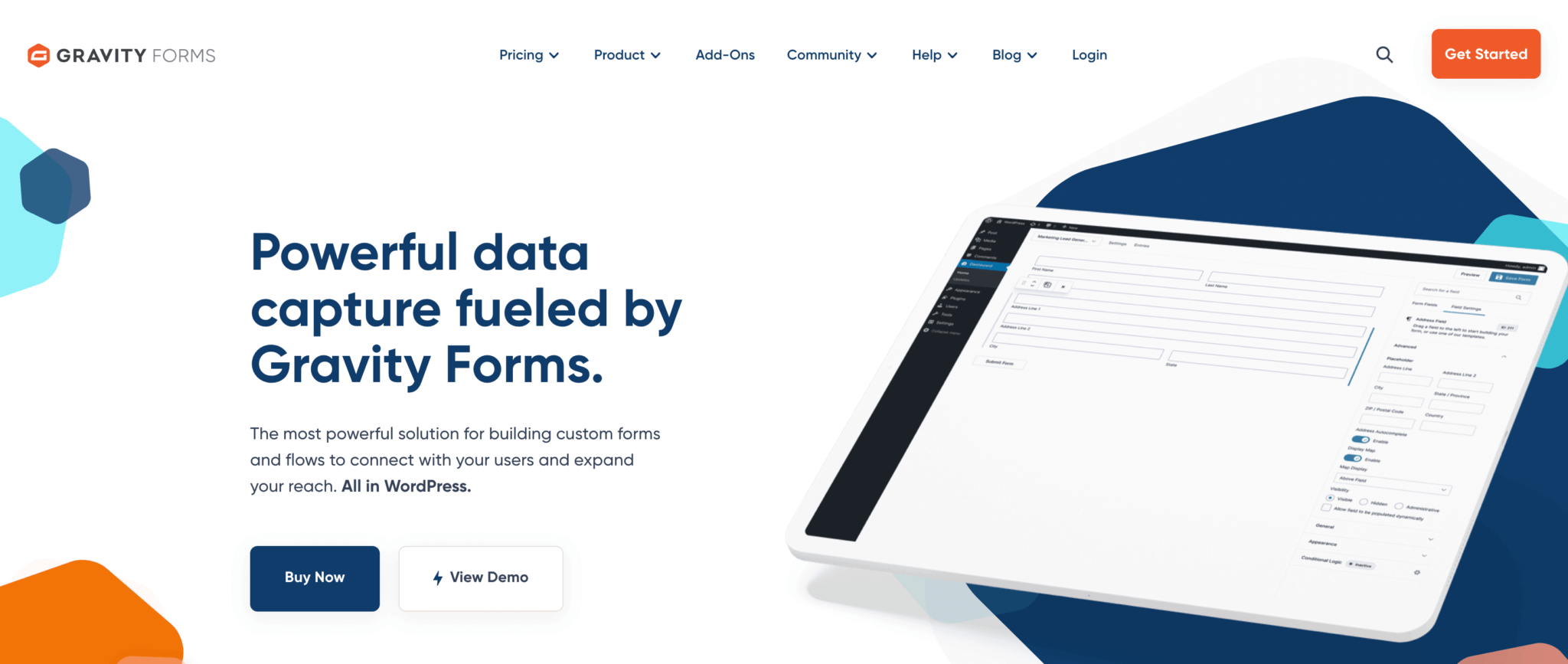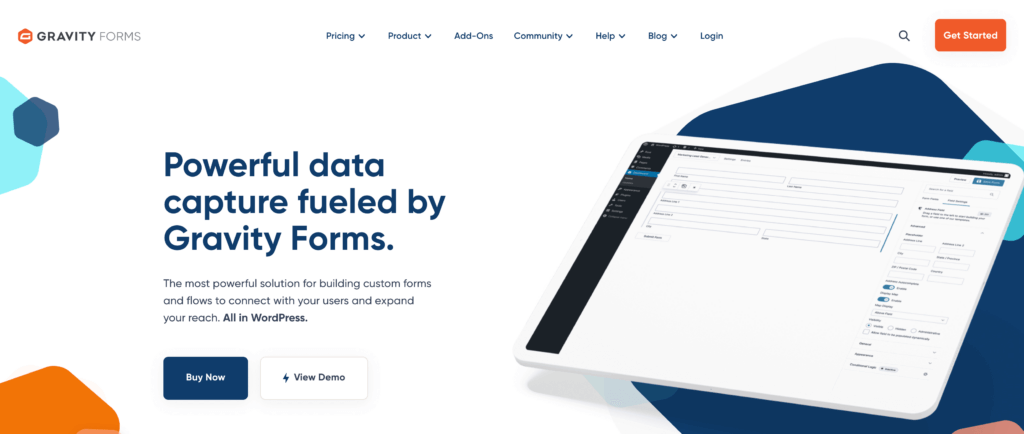 Gravity Forms is a popular choice when it comes to contact form plugins. Their form builder is easy to use, which lets you create a stunning contact form in minutes.
They have tons of templates that let you streamline the process, and addons to give your forms added power.
They've also got some other features, including:
Conditional logic
Email notifications
File upload
And more. Gravity Forms makes it simple for beginners to get started with their site's contact form.
Pricing starts at $59/year for the Basic license and goes up to $259/year for the Elite license.
Get started with Gravity Forms today!


Ninja Forms is a drag and drop form builder for WordPress. They pride themselves on being a form builder made for beginners. In other words, if you have zero tech skills, Ninja Forms' intuitive software makes creating your contact form a breeze.
The plugin's features allow your site's visitors to add file attachments to the contact form, including PDFs, Excel files, and even Google Sheets.
Ninja Forms integrates with most major email service providers and other popular marketing tools like Salesforce and Zapier.
You can start using Ninja Forms for $49/year for personal use all the way up to $299/year for businesses.
Get started with Ninja Forms today!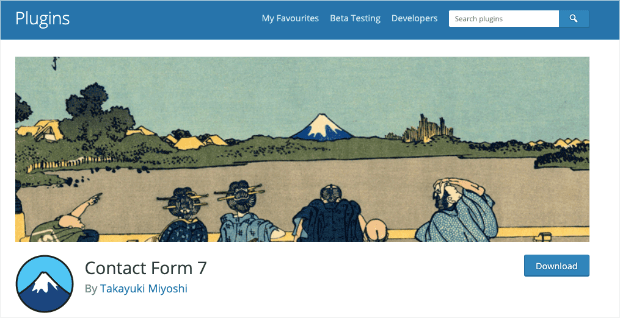 Contact Form 7 is another contact form plugin for WordPress that you can try out. The plugin is free (donation-based), which means, as you can imagine, it's fairly basic in functionality.
That said, you can quickly build contact forms and modify them with simple markup. The form has different features to protect you from spam, lets you add different fields, and integrates with your email service provider, so all submissions go straight to your inbox.
This is a free plugin, so you can try it out at no risk. They do, however, request donations to support the development team. That's because free plugins can be difficult to upgrade and maintain for their users.
Get started with Contact Form 7 today!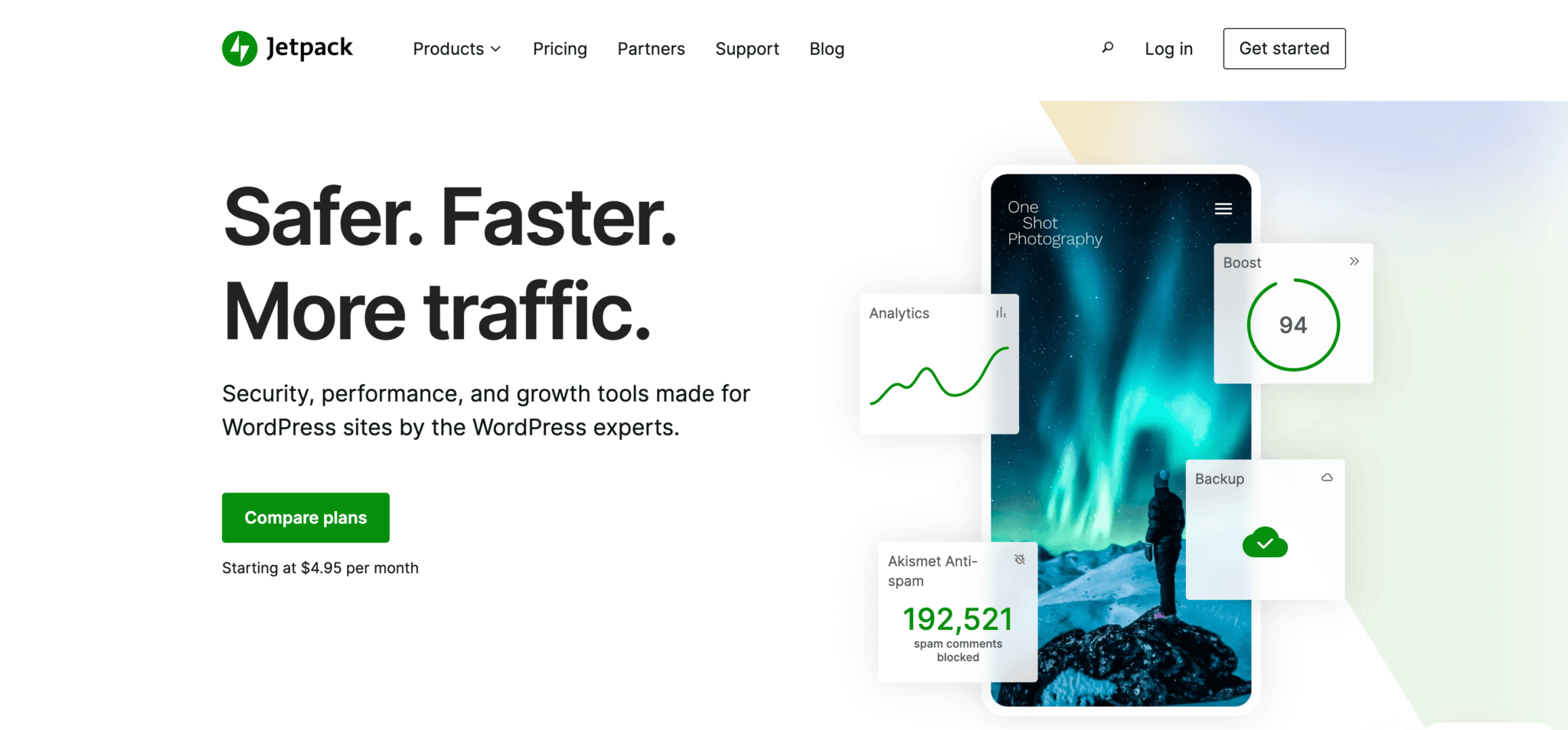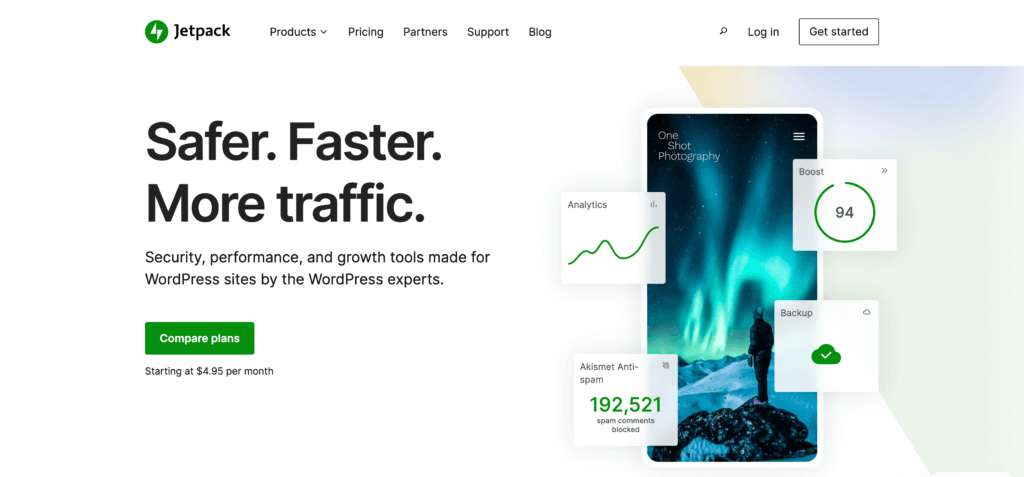 If you use WordPress, then you're probably already familiar with JetPack. JetPack Forms lets you create and embed a very simple contact form on your site.
It's easy to use, can be put in as a form block in the modern WordPress editor, sends email notifications, and integrates with most email service providers.
Even though this is a small part of the larger JetPack plugin, it's a great option for people already using JetPack. It doesn't have as many advanced features as, say, WPForms or Formidable Forms, but it can be a good solution for people who need the basics.
You can get the free version of JetPack which includes their form builder. Otherwise, JetPack Complete (which gives you all of JetPack's features) is roughly $119.4/month when billed annually.
Get started with JetPack Forms today!
And that's it! These are the best contact form plugins for WordPress that you can start using today.
Note: There are many other WordPress contact form plugins that I reviewed, such as Typeform, Survey Monkey, Wufoo, Formstack, Google Forms, Elementor Forms, Fluent Forms, Forminator, Everest Form, Jotform, and WeForm. I have, however, highlighted only the top 6 plugins to avoid overwhelming our readers and ease their decision-making process.
Advanced Tips for Maximizing Contact Form Effectiveness
Utilizing Conditional Logic for Dynamic Forms

: Conditional logic allows you to show/hide fields based on user responses, creating a personalized experience.

A/B Testing Different Form Layouts and Fields

: Experiment with different layouts and fields to optimize your form's conversion rate.

Implementing CAPTCHA or reCAPTCHA for Enhanced Security

: Prevent spam submissions and maintain data security by adding CAPTCHA or reCAPTCHA.

Integrating Contact Forms with Lead Generation Tools

: Connect your forms to email marketing platforms like Constant Contact or CRM tools like Brevo for efficient lead management.

Monitoring and Analyzing Form Submissions for Insights

: Regularly review form submissions to gain insights into user inquiries and feedback, helping you improve your services.
What Is the Best Contact Form Plugin for WordPress?
After reviewing what each plugin has to offer, I can say with confidence that WPForms is the best form builder for WordPress.
It outranks the competition in terms of features, ease of use, and customizations. It's packed with features that other plugins simply don't have such as spam protection, entry management, and smart conditional logic.
Again, one of the major advantages of WPForms is that it collects genuine leads so that you can market and grow your business.
If you want to kick things up a notch, you should check out TrustPulse: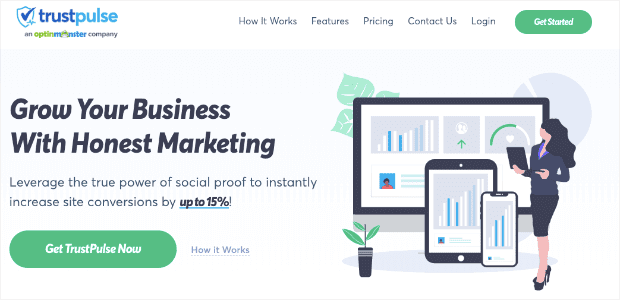 TrustPulse is the best way to build credibility with your audience using social proof notifications. These small messages let your site's traffic know when people are interacting positively with your brand.
When your customers see how popular your brand is, they feel more confident buying from you. As a result, you get more leads and sales.
In fact, TrustPulse has been shown to instantly increase sales by 15%. That's a huge impact for such a small change to your site.
Plus, it's only a fraction of the cost when compared to other social proof plugins. You can start TrustPulse for only $4/month.
To learn more about how TrustPulse stacks up to the competition, check out this helpful review: FOMO vs. UseProof vs. TrustPulse: Which Is Best for Social Proof?
Are you ready to build more trust with your audience and boost sales? Sign up for TrustPulse today!