TrustPulse makes it easy to create social proof campaigns. Should you encounter any issues or have any questions, getting support for TrustPulse is easy.
To receive help from TrustPulse, select the Help link at the top of the screen.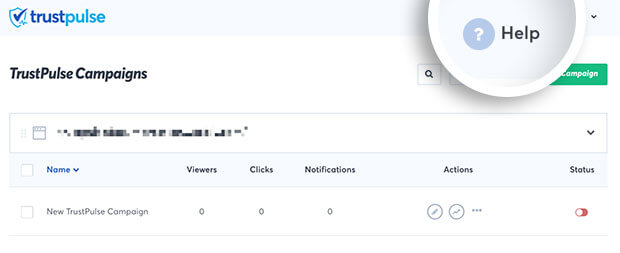 You'll now see a form to fill out with details of the issue or question you have. Please be as detailed as possible when completing this form, this will allow us to provide you with the most accurate and prompt solution.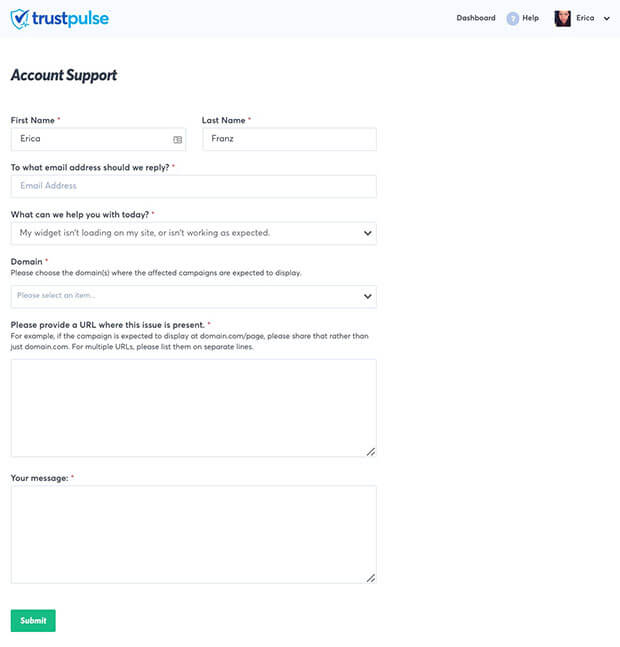 Once you've completed the form, select the Submit button.
You will receive an email confirmation that your inquiry has been received and our support team will follow up as soon as possible.