TrustPulse comes with resources that help you make the best of your subscription.
In this article, you'll learn how to download the free TrustPulse resources that come with your TrustPulse account.
Download TrustPulse Resouces
To download your TrustPulse resources, follow these steps:
1. Login to your TrustPulse dashboard and click on the User Icon.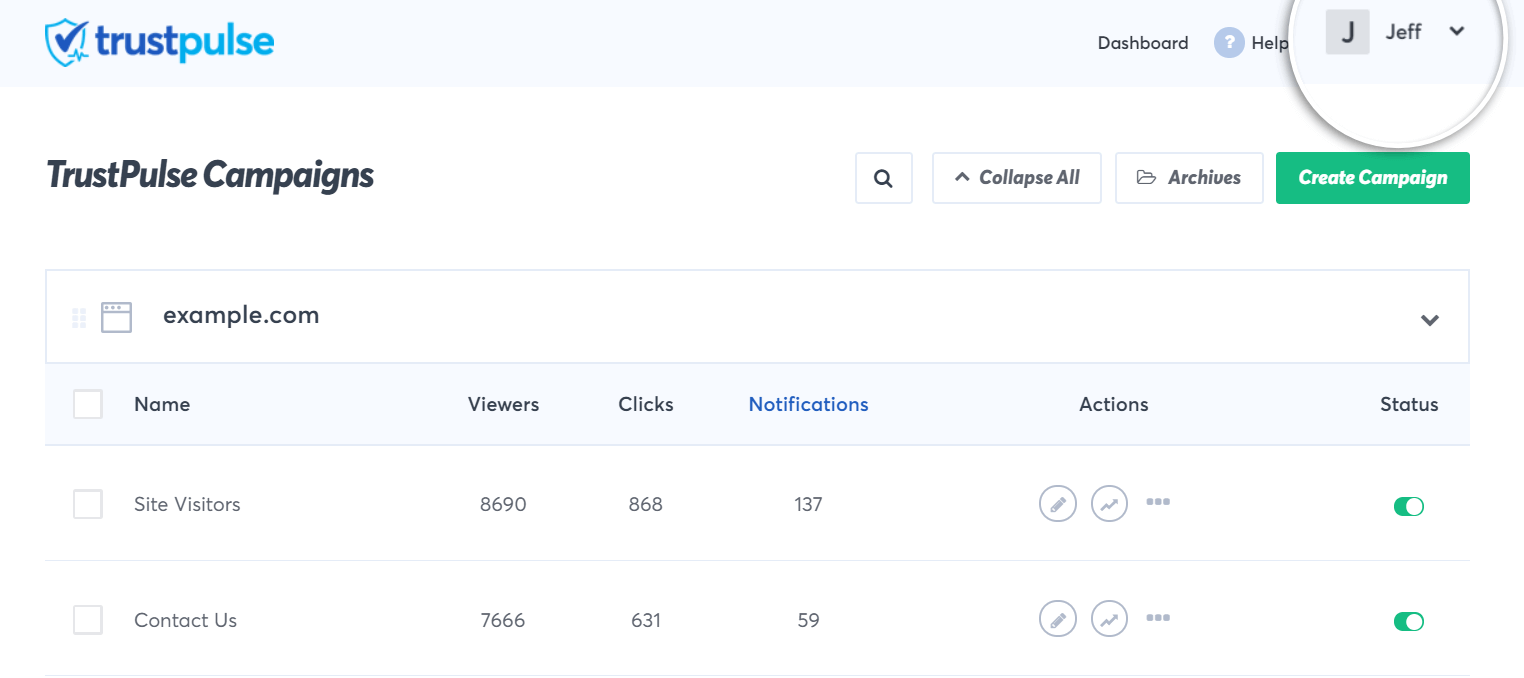 2. Click on Resources in the resulting dropdown.

3. Navigate to the resource you want to read and click the Download button beside it.
If you haven't gotten started with social proof then supercharge your website with TrustPulse today!