Show the number of people taking action on your website in a given period of time in a single aggregated notification. These work great on anonymous activity like user clicks or adding an item to cart before checkout.
In this article, you will learn how to make an On-Fire campaign to capture all form activity on your site.
Create an On-Fire Campaign
1. First, click the Create Campaign button on your dashboard.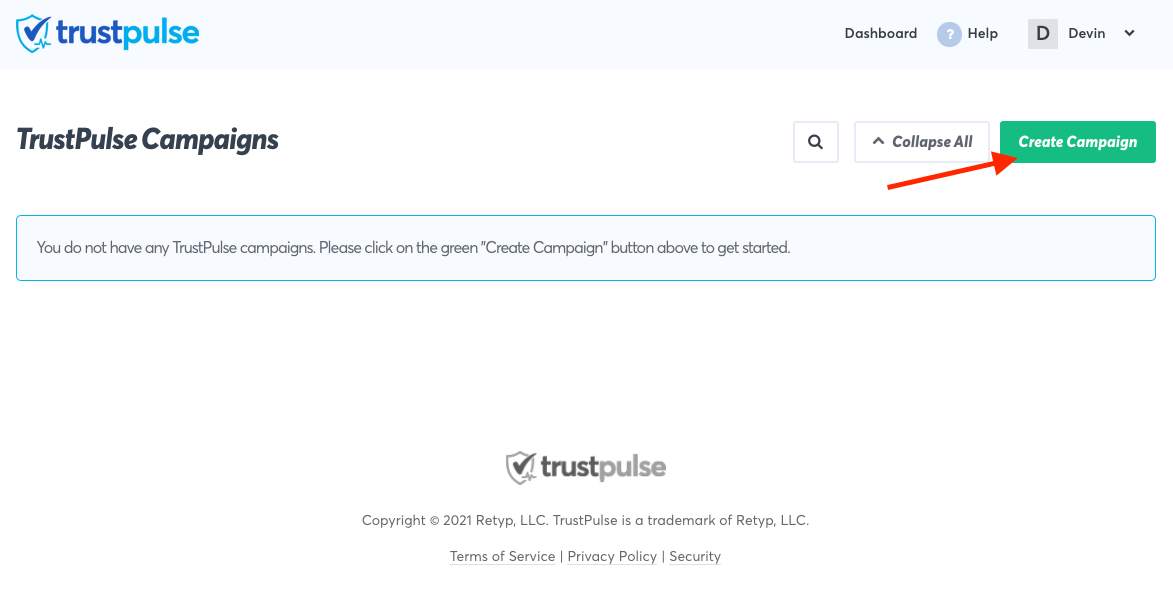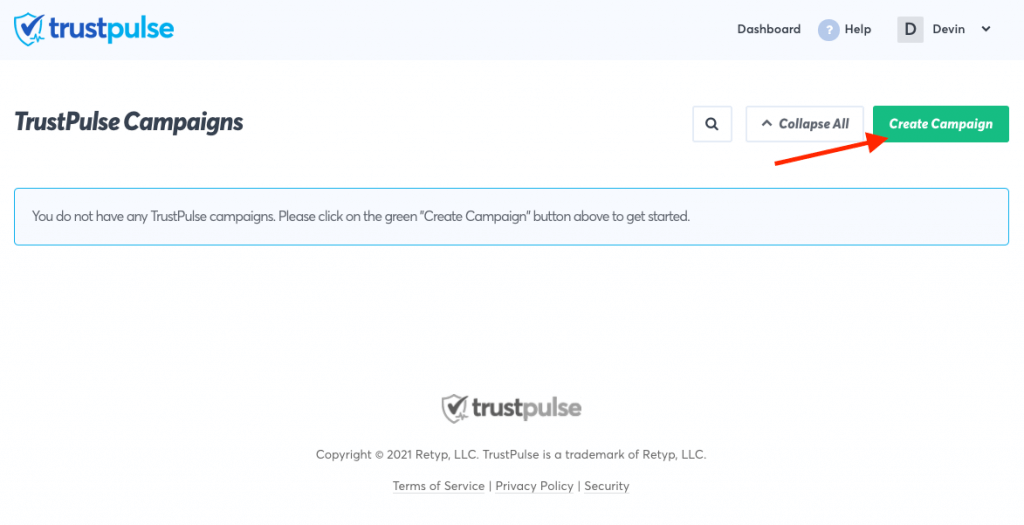 2. Next, name your campaign with what kind of activity you want to capture. In this example you are creating a campaign to "Capture all form activity (on-fire)".
3. Make sure the site where you will be capturing notification data is selected from the Select Your Site dropdown.
4. Select On-Fire from the available Campaign Types and click on the Next Step button.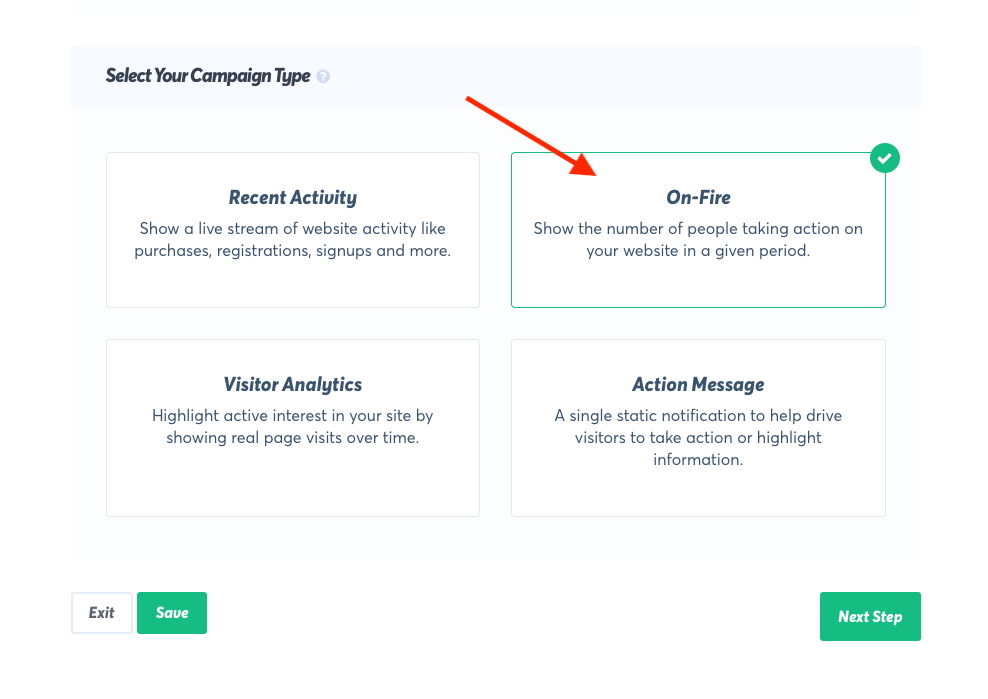 5. From here you can customize the appearance and general design of your campaign. Each notification generated by this campaign will count towards the numbers displayed and styled by these appearance and design settings.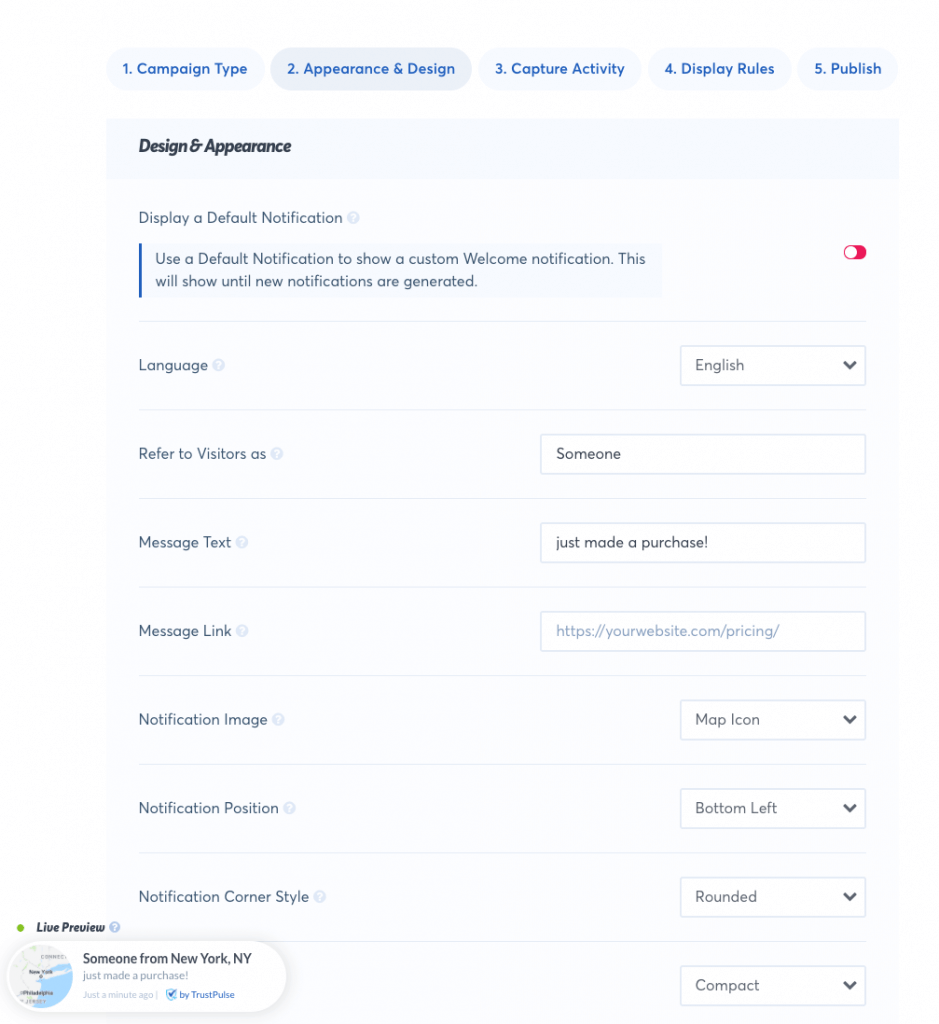 6. Additional options for the On-fire aggregated data are available in "4. Display Rules". Select this step and look for "Number of days to aggregate" to change the time period used to count the displayed information.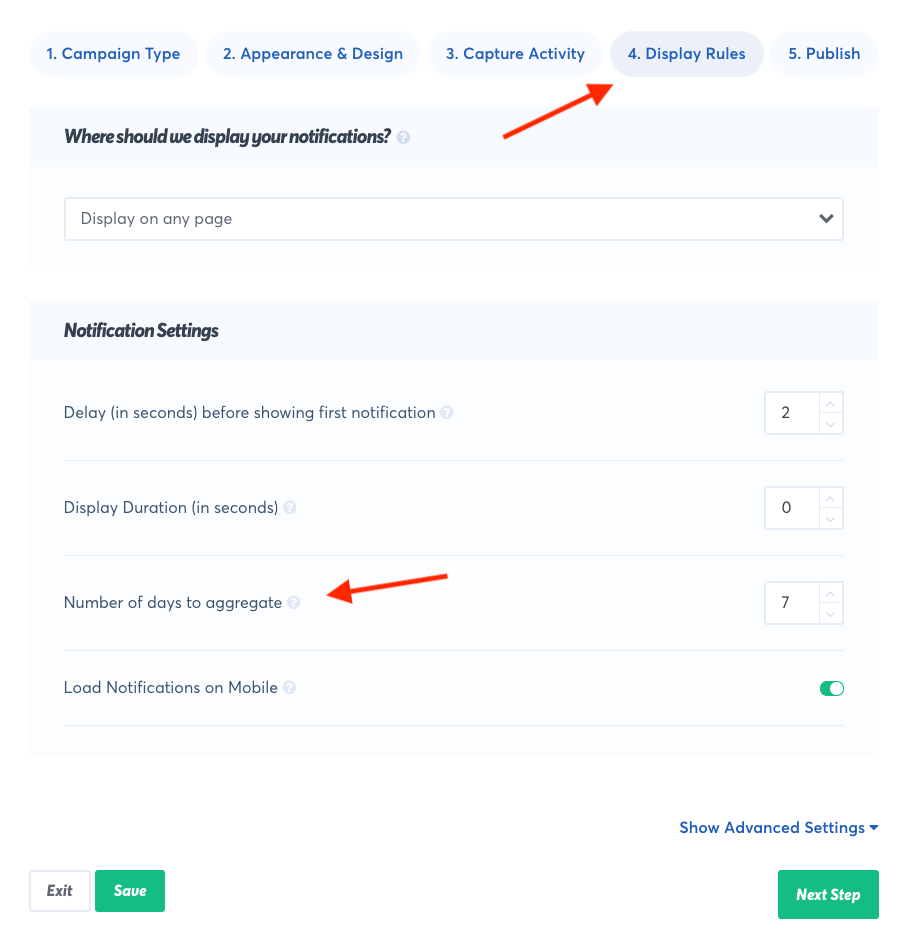 7. Now Click on the Save button to save your changes so far.
8. For the last step click on the Publish button (5. Publish) and then Launch your TrustPulse campaign to begin creating notifications.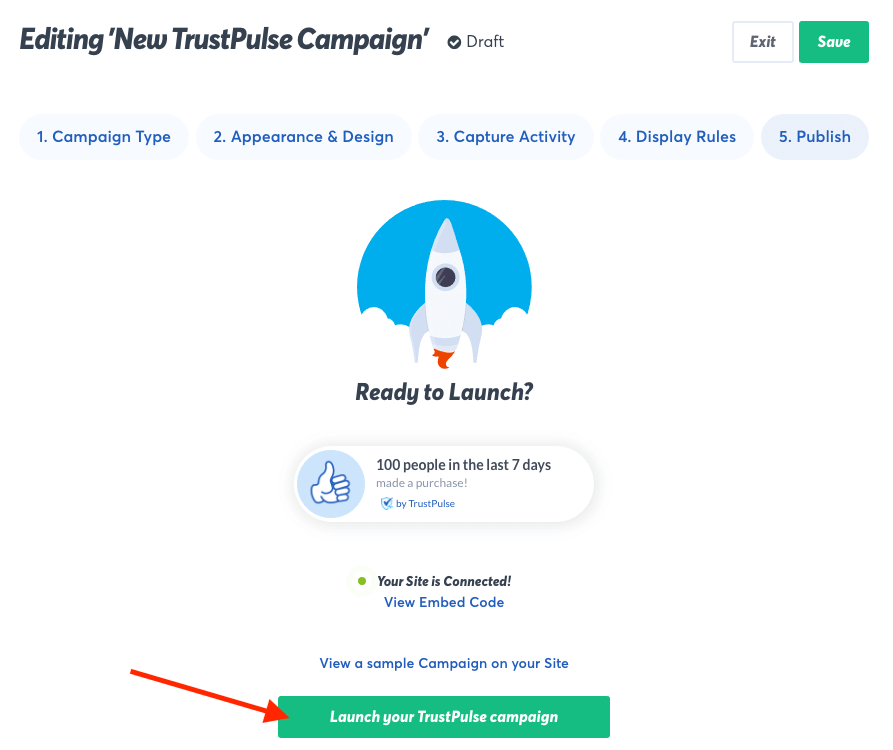 If you're serious about supercharging your website with social proof then get started with TrustPulse today!