TrustPulse can work with any website. The best social proof tool works on BigCommerce too! This guide will show you how you can integrate the power of TrustPulse into your BigCommerce site.
Create a Campaign
The first step is to create a campaign. Once your campaign has been created you'll be provided with the embed code to add to your Weebly site.
See this guide on creating and editing your campaign for a step-by-step walkthrough if this is your first time creating a campaign.
Paste the Embed Code
Once you've created your campaign, navigate to the Publish tab from the campaign edit screen and copy the embed code for your campaign.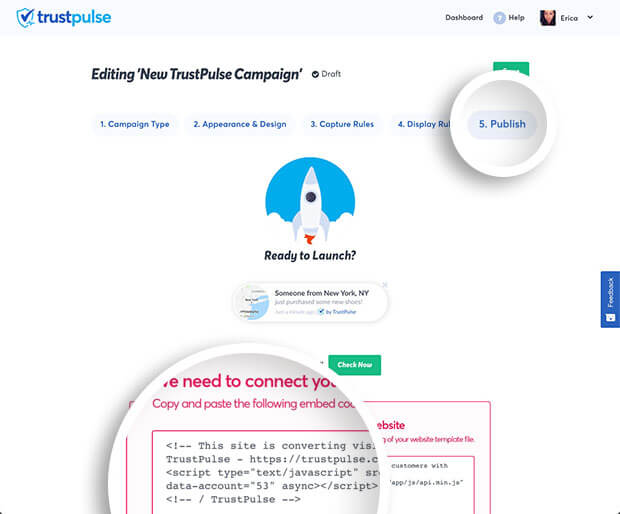 In the admin of your BigCommerce site, navigate to the Store Manager > Script Manager page and select the Create a Script button.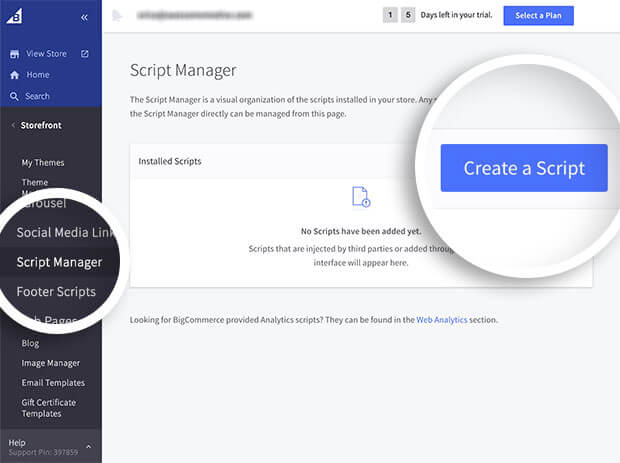 Give your script a name and configure it to load in the footer of your site. You can also configure where you want the script to load, in this example we've set the script to load on all pages.
Under Script Type select script so you can paste your TrustPulse embed code in the provided field.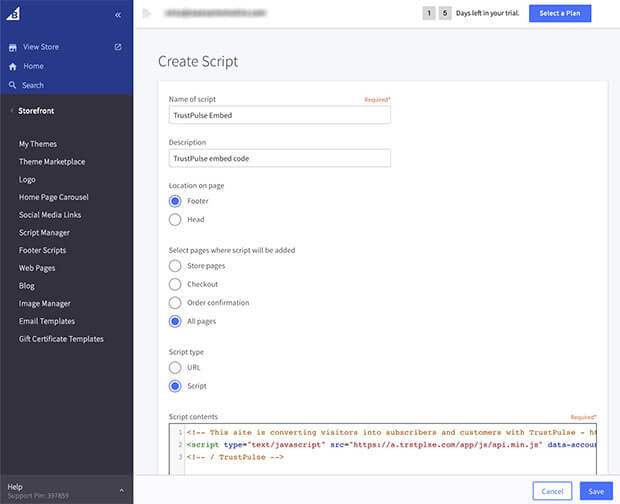 Save the settings to add the script to your site.
Now, return to the Publish tab of the TrustPulse campaign editor and select the Check Now button to confirm your embed code is correctly placed on your BigCommerce site.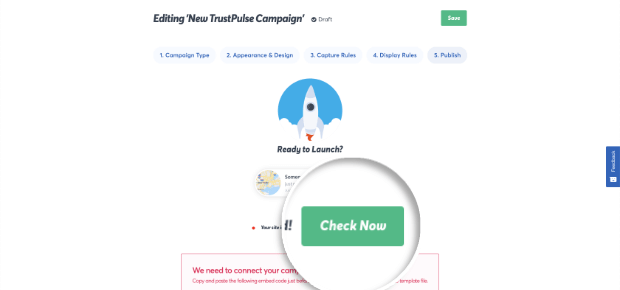 TrustPulse will confirm if the embed code is correctly added to your site, then you can Launch your campaign!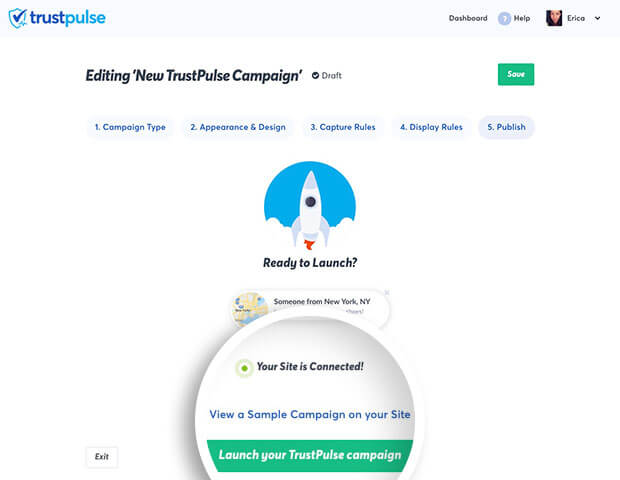 You can now navigate to the front-end of your BigCommerce site and test your TrustPulse campaign!
FAQs
Q: What domain do I enter when creating my campaign?
A: BigCommerce allows you to use a custom domain like mywebsite.com or a sub-domain like mywebsite.bigcommerce.com.
You will want to use the domain you configured in BigCommerce on the Server Settings > Domain Name screen.
If you're serious about supercharging your website with social proof then get started with TrustPulse today!