TrustPulse can work with any website. The best social proof tool works with Google Tag Manager too! This guide will show you how you can integrate the power of TrustPulse using Google Tag Manager.
Create a Campaign
The first step is to create a campaign. Once your campaign has been created you'll be provided with the embed code to add to your site.
See this guide on creating and editing your campaign for a step-by-step walkthrough if this is your first time creating a campaign.
Paste the Embed Code
Once you've created your campaign, navigate to the Publish tab from the campaign edit screen and copy the embed code for your campaign.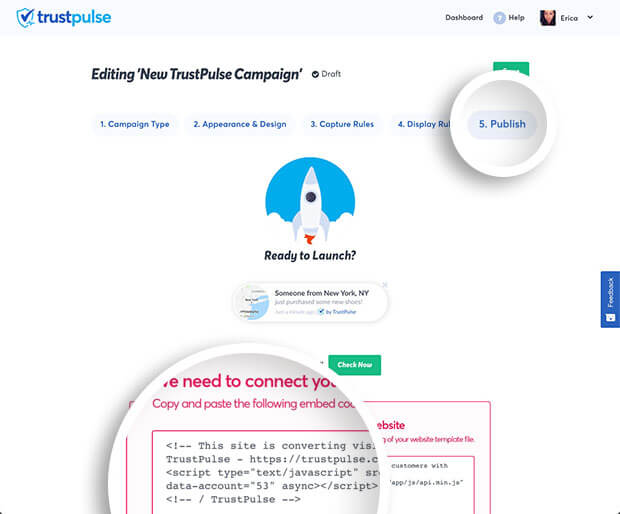 If you haven't already setup and installed Google Tag Manager on your site, we recommend you follow this
guide from Google
to get started.
In your Google Tag Manager account, click to add a New Tag.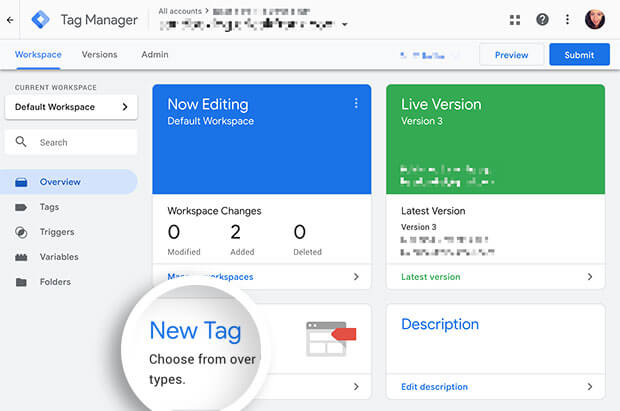 On the next screen, give your tag a Name, then select the Tag Configuration field to choose a tag type.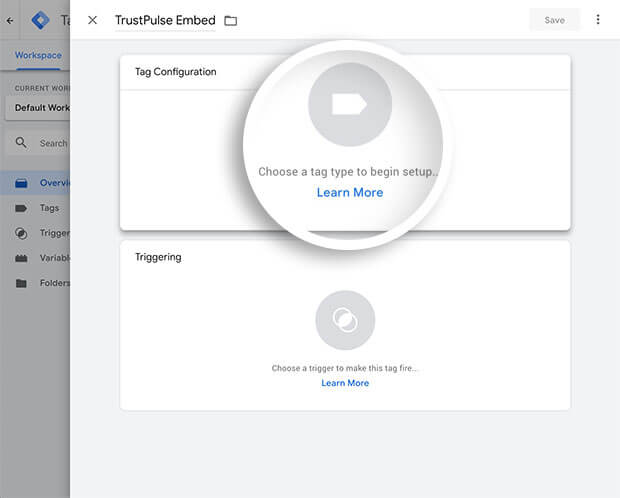 Select Custom HTML for the tag type.
You'll now be able to paste your TrustPulse campaign's embed code into the provided field.
Important: you must enable the Support document.write option on this screen or TrustPulse will not function correctly.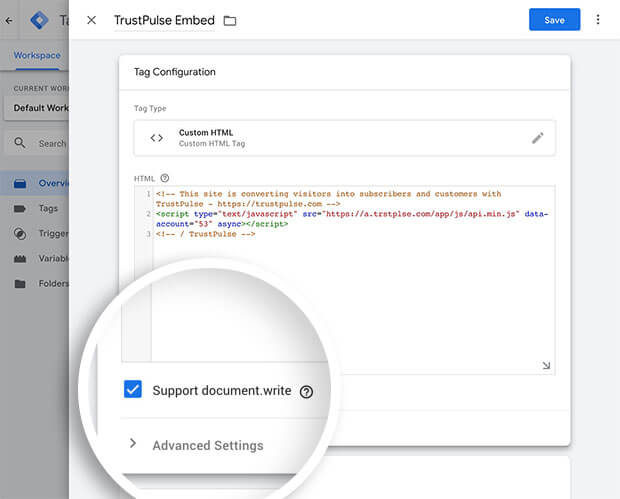 Once you've saved the Tag Configuration settings, you can configure where this Tag should Trigger on your website. In this example, we've configured the Tag to trigger on All Pages.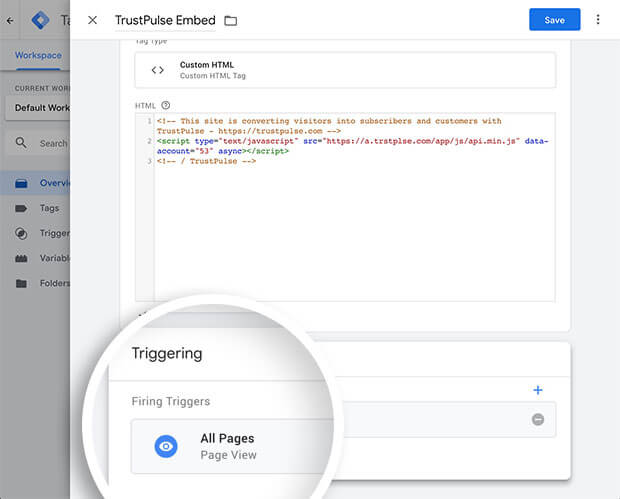 Save your Tag in Google Tag Manager.
Important: be sure you've properly installed Google Tag Manager on your site and confirmed your Tag is firing as expected before proceeding to the next step.
Now, return to the Publish tab of the TrustPulse campaign editor and select the Check Now button to confirm your embed code is correctly loading on your site with Google Tag Manager.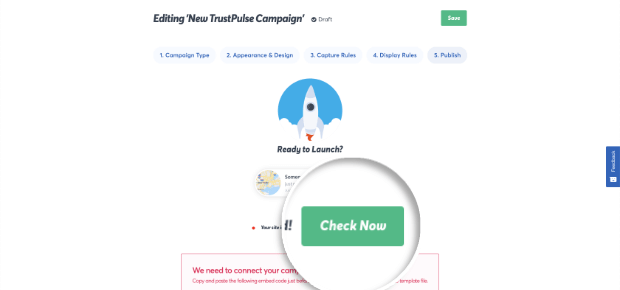 TrustPulse will confirm if the embed code is correctly added to your site, then you can Launch your campaign!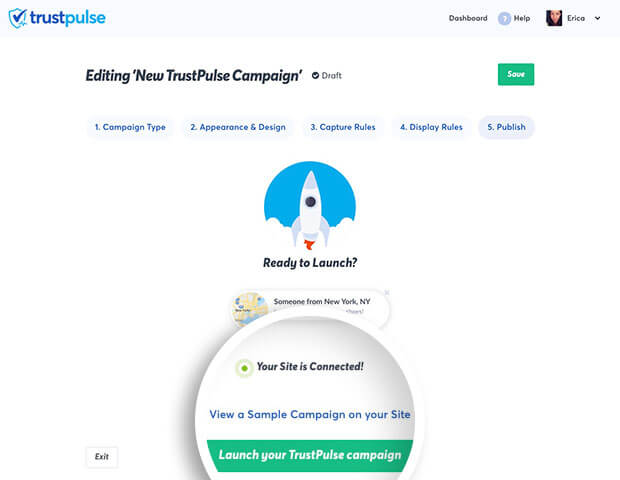 You can now navigate to the front-end of your site and test your TrustPulse campaign!
If you're serious about supercharging your website with social proof then get started with TrustPulse today!