TrustPulse can work with any website. The best social proof tool works on ClickFunnels too! This guide will show you how you can integrate the power of TrustPulse into your ClickFunnels site. 
This article will show you how to add the TrustPulse embed code to ClickFunnels to start tracking conversions and displaying them as notifications. 
Before You Start
Here are some things to know before you begin:
Embed on ClickFunnels
To add the TrustPulse embed code to ClickFunnels, follow these steps:
1. Log into your TrustPulse account and navigate to the My Account screen.


2. Scroll down to the Account-wide Embed Code section and copy your unique TrustPulse embed code.

3. Next, log into your ClickFunnels account, select the  ClickFunnels link from the top menu bar, and select  Funnels from the dropdown.

4. Locate the Funnel you want to add TrustPulse to from your list of Funnels and select it to edit.

5. Next, click on Settings in the top right corner of the window.

6. From the  Funnel Settings screen locate the BODY TRACKING CODE section and paste your TrustPulse Embed Code.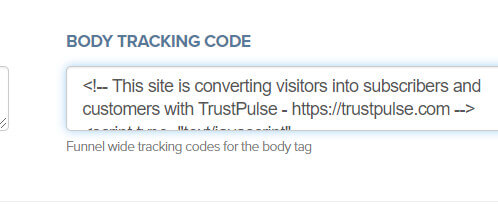 7. When you're finished, Save and Update Settings.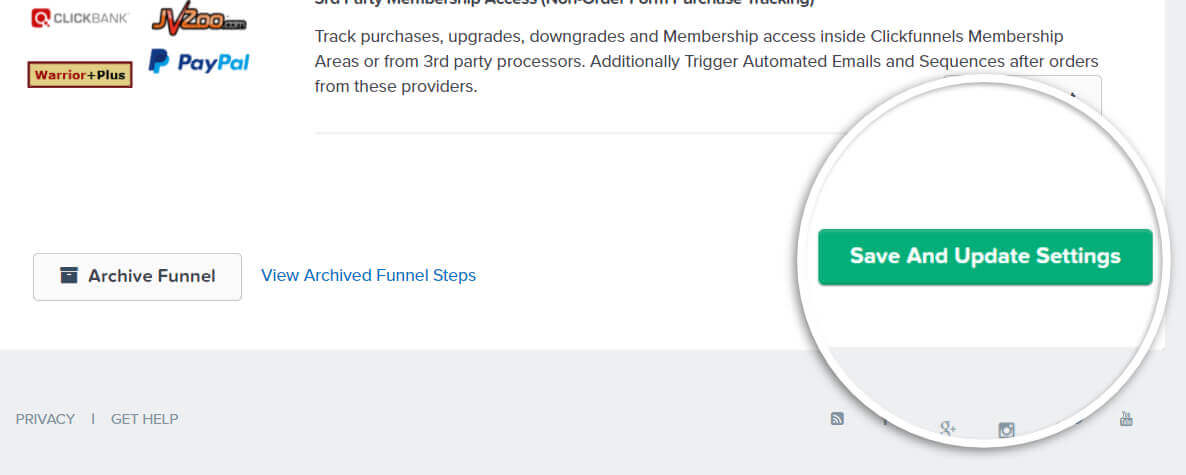 If you haven't gotten started with social proof then supercharge your website with TrustPulse today!