Have you come for some online review statistics?
Online reviews have become an essential part of customers' decision-making process.
These reviews offer a glimpse into the quality of a product or service, helping buyers make informed decisions.
As a result, online reviews have become a crucial metric for online businesses to track.
This blog will look at online review statistics, highlighting their importance in today's digital business landscape.
Let's begin.
1. Over 99.9% of customers read reviews when they shop online.96% of customers specifically look for negative reviews.
Customers are becoming more discerning and want to be fully informed before purchasing. They value transparency and are keen to understand the potential drawbacks of a product or service.
2. 49% of consumers trust online reviews as much as personal recommendations from friends and family.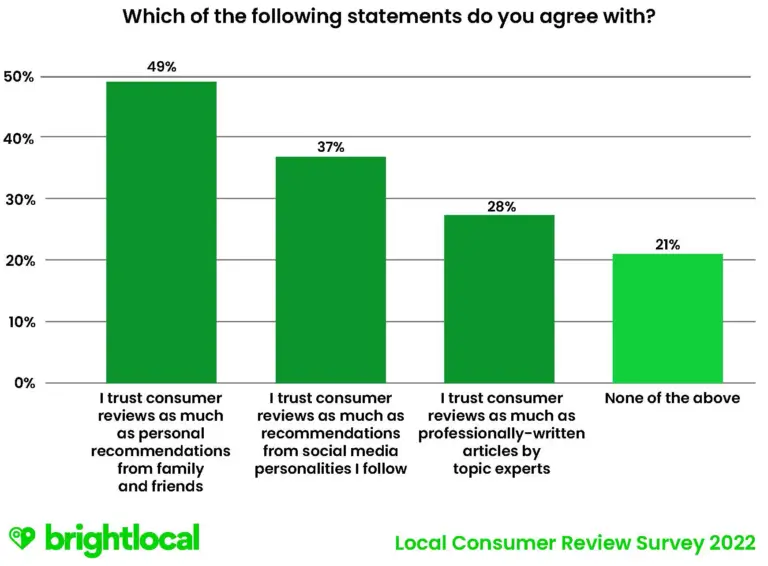 The digital age has amplified the power of word-of-mouth through online reviews. Businesses should prioritize maintaining a positive online reputation as it holds significant weight in consumers' decision-making.
3. 60% of consumers believe the number of reviews a business has is crucial when deciding whether to use its services.
Quantity matters. A higher number of reviews can be perceived as a testament to a business's credibility and popularity.
4. 84% of millennials don't trust traditional advertising.
The modern consumer is becoming more resistant to direct advertising. Authenticity, transparency, and peer reviews are becoming more influential than traditional ads.
5. 8 in 10 shoppers use their smartphones to look up product reviews while in-store.
The boundaries between online and offline shopping experiences are blurring. Businesses should ensure a consistent and positive presence across both realms
6. Reviews shared on social platforms result in conversion rates that are 5.3 times higher for LinkedIn, 8.4 times higher for Twitter, and 40 times higher for Facebook.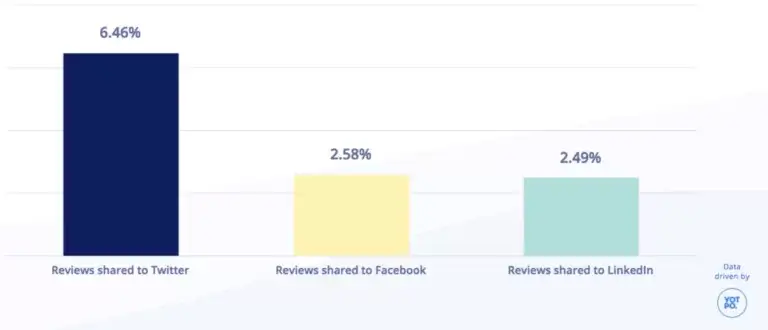 Social media isn't just for brand awareness; it's a powerful sales driver. Integrating reviews into social strategies can amplify conversion rates.
7. 86% of employees and job seekers research company reviews and ratings before deciding to apply for a job.
A company's reputation isn't just crucial for attracting customers but also for attracting top talent. Positive reviews can be a competitive edge in the job market.
8. Customers consider businesses with a rating of 3.3 stars out of 5 as the minimum acceptable rating.
Even a seemingly decent rating like 3 stars might not be enough in today's competitive market. Continuous improvement and addressing feedback are essential.
Modern travelers are becoming more eco-conscious. The travel industry should prioritize sustainable practices to appeal to this growing demographic.
Younger generations are digital natives who place immense trust in online communities. Their purchasing decisions are heavily influenced by online reviews.
11. 94% of local businesses that use reputation management tools see a return on investment.
Investing in online reputation isn't just about damage control; it's a strategic move that can offer tangible financial returns.
12. 43% of consumers prefer products with more than 100 reviews.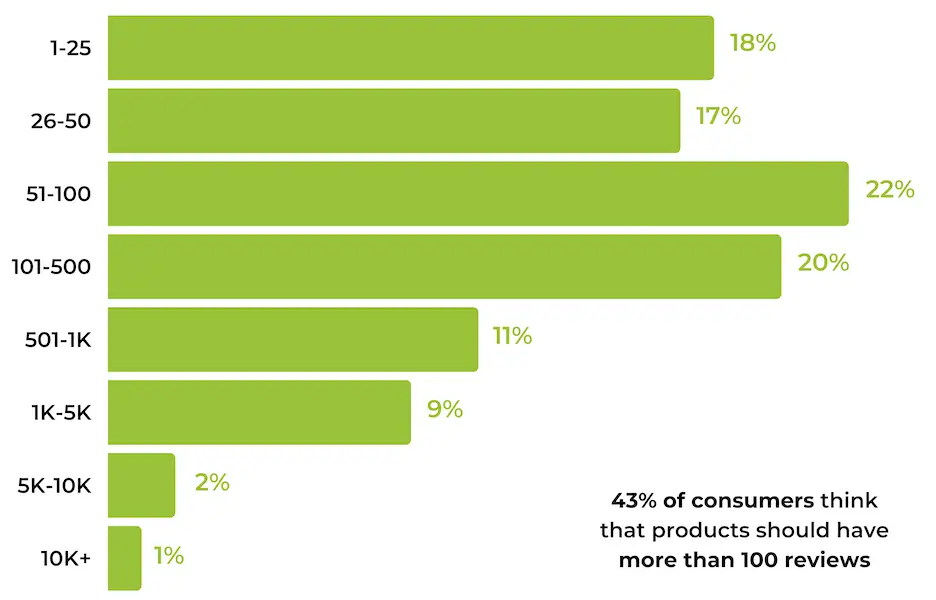 A high volume of reviews can significantly influence purchase decisions, emphasizing the importance of encouraging customers to leave feedback.
13. 78% of travelers never post unsolicited online hotel reviews.
Businesses in the hospitality sector need to be proactive in soliciting reviews, as most travelers won't leave feedback unless prompted.
14. 93% of Facebook users are wary of fake reviews on the platform.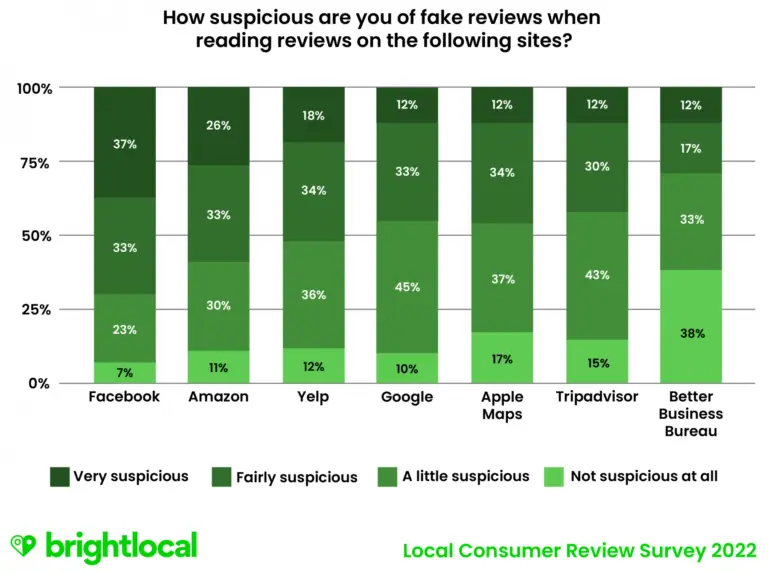 Trust in online reviews is fragile. Platforms and businesses need to ensure the authenticity of reviews to maintain consumer trust.
15. 7 in 10 consumers use rating filters when searching for businesses.
Consumers are streamlining their search process by focusing on highly-rated businesses, emphasizing the importance of maintaining a high rating.
16. 53% of customers expect businesses to respond to negative feedback within one week.
Timely and empathetic responses to negative reviews can mitigate damage and show a business's commitment to customer satisfaction.
Bonus content: How To Respond to Negative Reviews + FREE Response Templates You Can Copy Paste
17. 56% of consumers change their perspective on a business based on how the business responded to a review.
Timely and empathetic responses to negative reviews can mitigate damage and show a business's commitment to customer satisfaction.
Online Review Statistics and Social Proof
Today, we've seen some online review statistics showing why you need to take your online reviews more seriously.
These online reviews can positively or negatively impact your business. The result depends on how well you hand the reviews themselves.
And remember, even a negative review can positively affect your revenue!
Addressing and improving your online reviews aims to harness the power of social proof.
By showing that many other customers have loved your company enough to be vocal, you'll be more likely to get even more business to follow.
At TrustPulse, we're huge believers in the power of social proof. Why? Because we've seen how well it works.
For example, our positive action notification popups show your website's visitors when people have purchased or signed up with your business. This small notification popup looks something like this: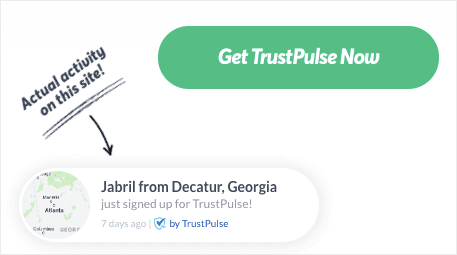 And it's been proven to increase sales by up to 15%.
Are you interested in exploring our positive action notification popups? Join the TrustPulse community today!