Think about all of the major purchases you've made over the past year. No, not things like grocery shopping or coffee shop bills, but bigger things—clothing, a new microwave, or even a new car.
What's the first thing you do when you're shopping for something? The stats tell us that you check out social proof.
Social proof most often comes in the form of reviews, star ratings, testimonials, and real-time statistics and as a business owner, it can help increase conversions by validating the buyer's decision. That's why it's essential to incorporate it into your marketing strategy.
In this article, we'll go over some social proof statistics and facts to show you just how important social proof is for your business.
The Importance of Social Proof
Social proof plays a huge role in a shopper's buying decision. When someone is mulling over a purchase or trying to decide between two different brands, they'll often turn to other people that have experience with the products for guidance.
And shoppers aren't picky about whose advice they'll take. It can be anyone from family, friends, idols, or even celebrities.
Social proof affects us in a lot of ways. Even beyond buying decisions, we look to other people to show us how to pay in restaurants while abroad, what to do in emergencies, or how to eat "Toad in the hole" in England, to name a few things.
And because it's such a big part of daily life, if your business doesn't have social proof, shoppers on your site might even feel alienated. Including social proof in your marketing is great for your business.
How good? Let's look at some stats!
The Power of Customer Reviews
Using customer reviews in your marketing strategy is a powerful tool. Not only does it help buyers in their purchase decisions, but it gives them a reason to trust your company.
Good reviews can put you way ahead of your nearest competitor.
Plus, reviews are a worldwide norm. Shoppers expect to see reviews about your company while they shop.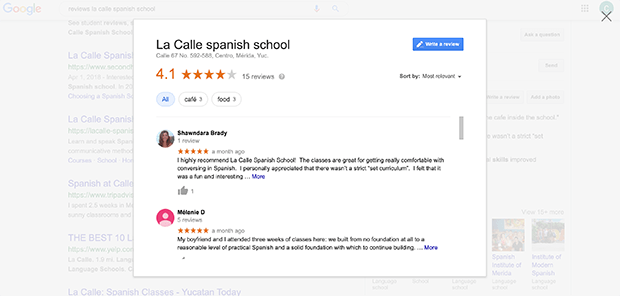 1. 93% of millennials trust reviews as much as recommendations from friends and family.
2. 88% of people trust reviews over advertising.
3. 90% of users need less than 10 reviews to form an opinion about a business.
4. Users browsing on mobile are 127% more likely to make a purchase decision than those browsing on a desktop.
5. More than half of consumers won't use a business if it has less than a 4-star rating.
6. 54% of Americans considered product reviews and ratings crucial in their online shopping experience.
7. 96% of users specifically seek out negative customer reviews.
8. 56% of users suffer from FOMO or "fear of missing out."
9. The average consumer reads 10 customer reviews before making a purchase decision.
10. After reading a review, 50% of consumers will visit the companies website.
11. More than 80% of Americans say they seek recommendations from friends and family before making a purchase.
12. 94% of online shoppers reported that a negative review has convinced them to avoid visiting a business.
13. Shoppers across all age ranges expect an average of 112 reviews per product when they search online.
14. Buyers require an average of 40 online reviews before believing a business's star rating is accurate.
15. 83% of users think reviews older than 3 months aren't relevant anymore.
16. 73% of people prefer to see written reviews over star ratings.
Using Social Proof to Boost Sales
Using social proof in your marketing strategy is vital to helping your business increase its sales.
Before making a buying decision, almost every shopper will seek out reviews to see if previous customers are happy with your products and make sure you're the right company for them.
17. 97% of consumers look at reviews before purchasing.
18. Testimonials can increase conversion rates on sales pages by 34%
19. 50% of consumers' next step after reading a good review is to visit the brand's website.
20. A single good review can increase conversions by a whopping 10%!
21. Using FOMO (fear of missing out) can boost your conversions by 40%-200%.
22. Online product reviews about a specific product can increase conversion rates by 270%.
23. Customers would spend 31% more on a business with good reviews.
24. Having at least 5 reviews causes purchase likelihood to increase by a factor of nearly 4X.
25. Higher priced items need at least 5 reviews to see maximum conversion impact.
26. Lower-priced items only need 2-4 reviews to see a noticeable impact.
27. Purchase likelihood increases by 15% when reviews are written by a verified customer than a random person.
28. Shoppers age 18-24 expect an average of 203 reviews per product page.
29. The likelihood of purchase peaks at a star rating of 4.0 – 4.7, then decreases as the rating gets closer to 5.0.
30. 97% of buyers are influenced in their buying decision by reviews.
Popular Networks to Display Social Proof
Wondering where the best place to display your reviews is? Google is a great place to start.
However, the more you branch out with different social networks, the more costs you'll have. If you're displaying an ad on Facebook, be sure to include a star rating or a testimonial in the campaign to catch users' eyes and keep your ad dollars from going to waste.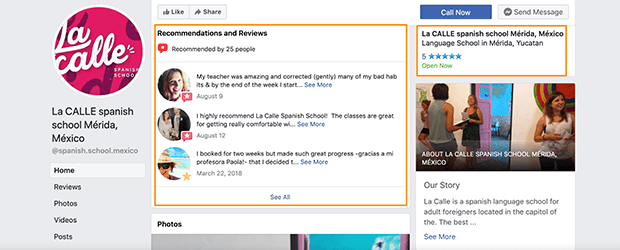 31. If you're looking for a place to display reviews, Google is the central hub accounting for 57.5% of reviews worldwide.
32. 63.6% of people do a Google search for reviews before making a purchase.
33. Yelp has the highest conversion rate with 98% of users making a purchase after finding a business from the site.
34. Facebook affects more than 50% of people's purchase decisions.
35. Reviews shared on Twitter increased sales by an average of 6.46% for eCommerce stores.
36. 70% of users use Pinterest to get inspiration on what to buy.
37. 34% of consumers use social platforms to receive promotional offers.
38. 59% of users use social media as buying inspiration.
39. 76% of US citizens have purchased a product they've seen in a brand's social media post.
40. 48% of Americans say their last purchase was made from Facebook.
41. 93.3 of users say they plan to purchase from a business they're following on Twitter.
42. 16.2% of people look for reviews on Facebook.
Should Your Business Request Reviews From Customers?
Absolutely!
Requesting reviews isn't as hard as it seems. In fact, if you email your customers with a direct link to leave a review, you'll likely be pleasantly surprised by the response and see your company's star rating increase.
By the way, that's one reason it's so important to grow your email list. You can reach out to your list again in weeks or months after they've purchased your product and have had a bit of time to try it out to leave a review.
And, reaching out to customers through email is highly effective. 86% of these people will consider writing a public review for your company when you ask them through email.
Surveys are another great way to get customer feedback, with 75.4% of people willing to answer 1 to 5 survey questions.
Reviews are not only what shows up on your product page, but word of mouth, too. In fact, 77% of people will recommend your company to friends and family after having a good experience.
Responding to Reviews
So, what should you do with the reviews once you get them?
Well, responding to reviews can increase your review volume by 12% and ratings by 0.12 stars. Not only that, but 89% of people expect to see company responses to reviews—that's almost as many people as who read reviews in the first place.
If you're considering not responding, think about this: not leaving responses can increase your customer churn by 15%.
And, you'll want to be quick with your responses because over 55% of reviewers expect a response within 1 business day.
Here's an example of a response left on a review of a boutique hotel in Pai, Thailand: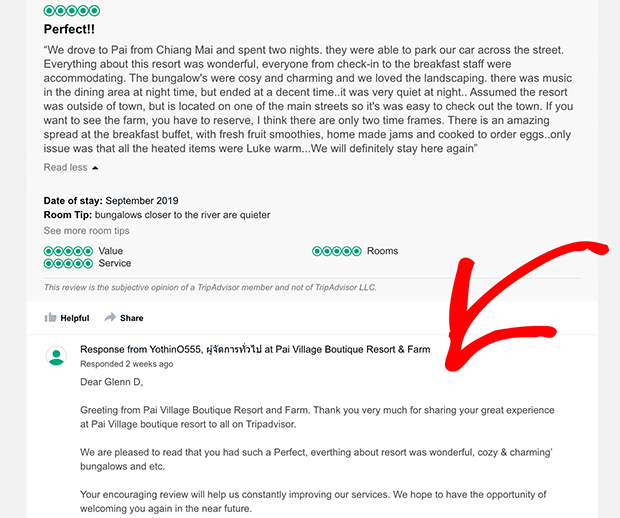 In the end, using social proof for your business has extremely powerful benefits. It's not only important to receive reviews, ratings, and testimonials but responding can help a lot too.
When you answer to a review, don't copy and paste a generic response.
Since so many other people will be reading your responses, take the time to make them as genuine and personal as possible. People want to see that your company is run by humans who care about what people think.
Looking for more great ways to show off social proof? Check out TrustPulse!
With TrustPulse, you can show off any verified site action to let visitors know how many people are interested.
Get started with TrustPulse today and send those conversions soaring!
If you're looking for affiliate marketing stats, read 21 Affiliate Marketing Statistics: Proven Data to Boost Earnings.
Sources used for this article:
Martechzone | Spiegel Research Centre | Hootsuite | Business2community | HubSpot | Retail TouchPoints | BrightLocal | reviewtracker | GatherUp | zendesk | ChatMeter