Are you looking for the best customer retention software to keep your customers around longer?
Customer retention is essential for any eCommerce business. Fortunately, there are plenty of customer retention tools you can use to make the process much easier.
In this article, we'll go over the basics of how customer retention software works as well as our top picks for any eCommerce business.
Let's get started!
What Does Customer Retention Software Do?
Customer retention software helps you keep your customers happy so they will continue to choose your brand. Customer retention means how many customers stick with your business for a certain amount of time.
The opposite of customer retention is when customers stop using your business, which is called churn. Customer retention software can help you keep more customers and lose less.
There are 4 main ways to keep your customers:
Watch how your customers behave so you can understand what makes them stop using your business
Ask your customers for feedback so you can find out how to do better and what you're already doing well
Give loyal customers rewards to make them want to keep coming back
Improve how you talk to your team so they can help make customers happy
Later in this article, we will show you some choices of customer retention software for each of these ways to keep your customers. But first, we will give you some tips on how to choose the right software.
How to Choose the Right Customer Retention Software
First, you need to decide what approach you want to focus on. We recommend choosing more than one approach to improve the user experience from start to finish.
Here are a few factors to consider when choosing customer retention software:
Functionality:
Don't just look at the features page on a brand's website. Think about how that feature will meet your specific customer needs.
Integrations:
Make sure that any app or software you choose connects easily with your eCommerce platform, email marketing platform, and other marketing tools that you're already using.
Price:
Consider not just the price of the software itself but the time it takes to set up or what you might need to pay a developer.
With that in mind, let's look at the best customer retention tools for eCommerce.
Best Customer Retention Tools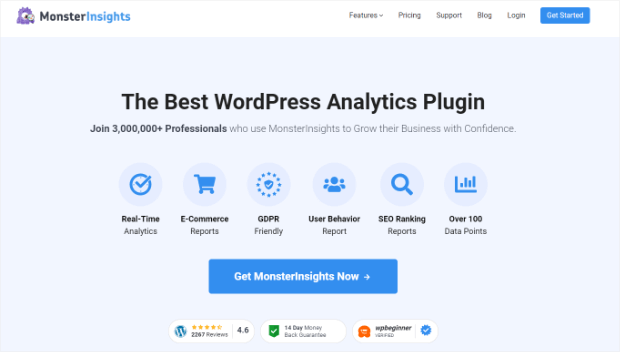 MonsterInsights is the best Google Analytics plugin for WordPress. You can access your website metrics from right inside the WordPress dashboard. This lets you keep a close eye on customer engagement with your website, without ever leaving WordPress.
MonsterInsights not only includes standard analytics like unique visitors, pageviews, bounce rate, and page insights. You can also see advanced eCommerce reports for things like:
Coupon code usage
Add-to-carts
Product impressions
Conversion rates
and much more!
MonsterInsights works on WordPress eCommerce plugins such as WooCommerce, Easy Digital Downloads, MemberPress, and more.
Goal: Customer behavior tracking
Price: Starts at $99.50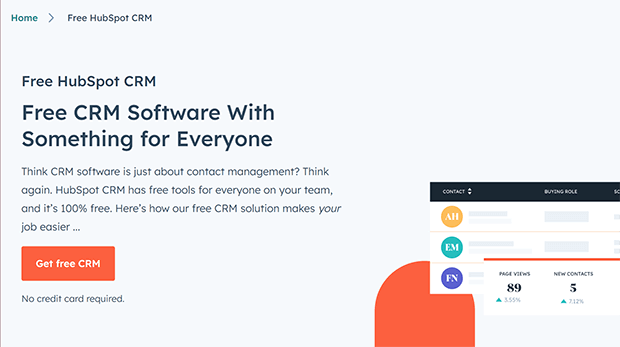 Hubspot is one of the most popular customer relationship management (CRM) products on the market. With Hubspot, you can track the full customer journey. Hubspot can show you when a prospect opens an email or visits your website. Other customer retention features include tools to track customer behavior, collect feedback, automate personalized communication, and analyze customer data.
Goal: Customer behavior tracking
Price: Free for basic features; advanced CRM functionality is available in the Sales Hub software starting at $450/month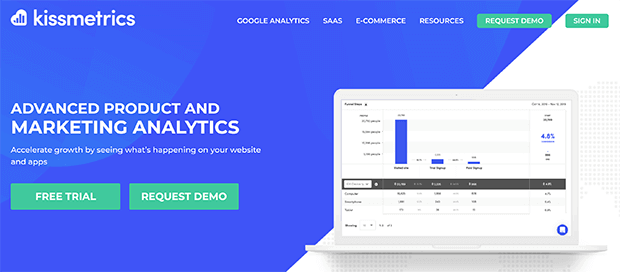 Kissmetrics is another SaaS solution that gives you the data you need for sales funnel optimization and improving your conversion rate. Kissmetrics can show you customer interactions with your website, such as pageviews, add-to-carts, and site searches. You can also see customer lifetime value by segment, revenue by marketing channel, and other important information about your retention efforts.
Goal: Customer behavior tracking
Price: Starts at $299/month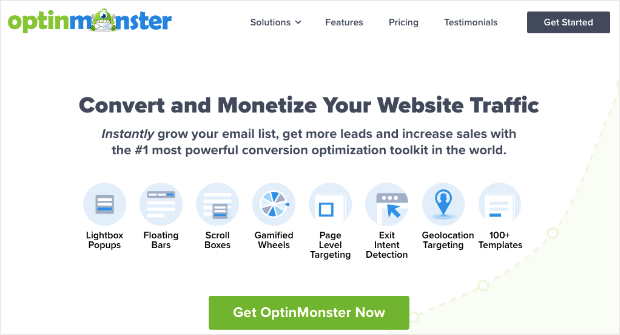 OptinMonster is the best popup builder for eCommerce sites that you can use for customer retention. With OptinMonster, you can create eye-catching marketing campaigns and target them according to customer behavior.
Some of OptinMonster's behavioral targeting rules include:
Exit-Intent® Technology
Scroll depth
Inactivity sensor
Geolocation targeting
Onsite retargeting and follow up
OptinMonster has hundreds of customizable templates for abandoned cart recovery, free shipping promotions, coupon spin wheels, and much more.
Goal: Customer behavior tracking
Price: Starts at $9/month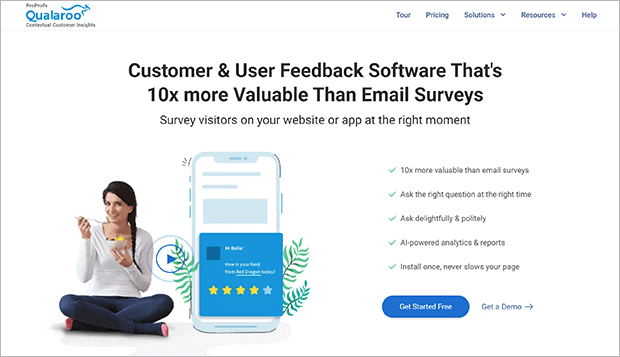 Qualaroo is a leading customer feedback software you can use to survey website visitors just at the right time. By asking customers questions while they're looking at your product or brand, you'll get a more accurate picture of the customer experience.
One of their most useful features are the Net Promoter Score (NPS) surveys. These surveys are a main way to gauge customer satisfaction. NPS surveys can give you important customer voice insights you can use in your messaging strategy.
Goal: Customer feedback
Price: Starts at $69/month

Yotpo Reviews is one of the smartest product review solutions available. Not only does Yotpo help you collect reviews through email and SMS, it also displays them on your website and pushes them through to Google and Facebook. Customers are very interested in the product experience others have had, so these reviews are an excellent form of social proof.
social proof
Goal: Customer feedback
Price: Limited free plan available, paid plans start at $15/month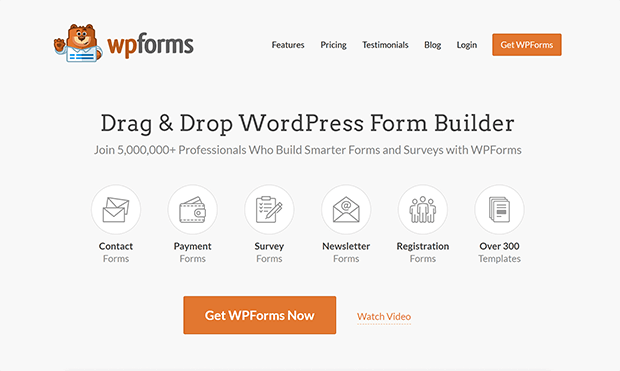 WPForms is the best drag-and-drop WordPress survey builder for gathering feedback from your customer base. The plugin makes 100% responsive forms with smart logic to ask the right questions based on previous responses. You can also enable instant notifications so your support team can quickly respond to any issues raised in surveys. Some of the survey fields you can create with WPForms include:
NPS surveys
Likert scale surveys
Star ratings
Multiple choice
You get beautiful interactive survey reports and a streamlined entry management workflow, all from within your WordPress dashboard. Plus you can use WPForms to build all the contact, signup, registration, and other forms that you need!
Goal: Customer feedback
Price: Starts at $49.50/month

Yotpo Loyalty & Referrals is another product from the Yotpo family that can help reduce your churn rate. With Yotpo, you can build a customized referral and customer loyalty program. Yotpo lets you customize everything from the rewarded actions to different tiers of rewards. Existing customers can also earn referral bonuses for telling their friends and family about your brand.
Goal: Customer loyalty
Price: Free plan available, paid plans start at $199/month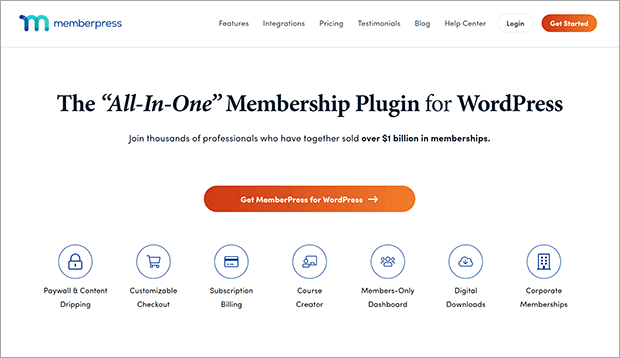 MemberPress is the easiest way to create a membership program in WordPress. Membership programs are great for customer retention because they are a natural way to bring customers back in periodically. Your membership site can offer exclusive content, special discounts, enhanced loyalty points, and more.
Goal: Customer loyalty
Price: Starts at $179.50/year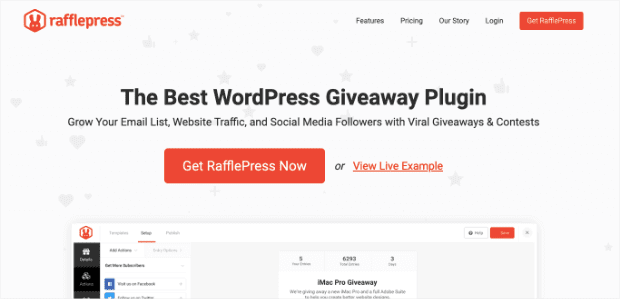 RafflePress is a WordPress contest plugin you can use to run giveaways that build brand loyalty. Many of the actions you can reward with RafflePress can boost customer retention. These include referrals and social sharing. Giveaways are a good way to engage new customers before they even buy anything.
Goal: Customer loyalty
Price: Starts at $39.50/year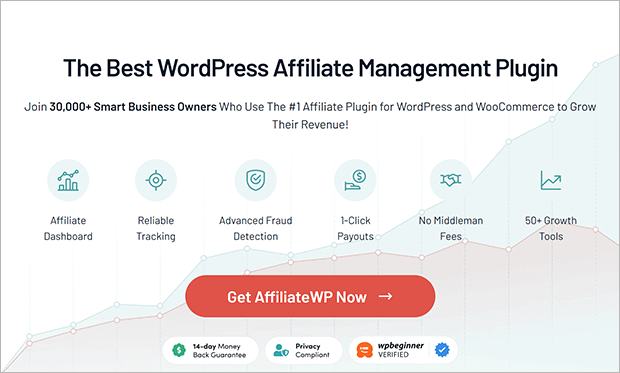 AffiliateWP is the most powerful WordPress affiliate plugin for growing your revenue and brand awareness. An affiliate program gives existing customers and other influencers an incentive for sharing about your brand. It's similar to a referral program, except affiliate marketing relies on links placed in content rather than direct referrals. Both are effective ways to reward loyal customers and turn them into ambassadors for your brand.
Goal: Customer loyalty
Price: Starts at $149.50/year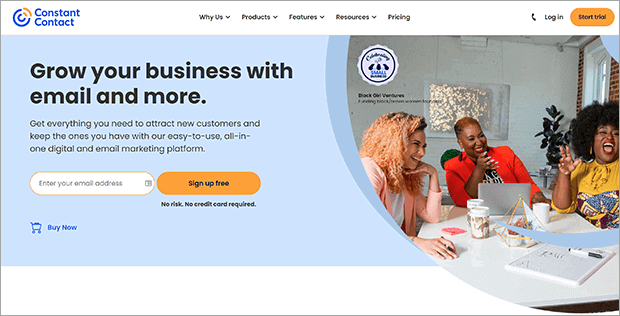 Constant Contact is an email marketing platform you can use to send abandoned cart, follow-up, onboarding, and other important emails. Email is a direct line to customers, so you can use it to build long-term relationships.
We like Constant Contact for its ease of use and powerful features, such as:
Automated emails
Customer segmentation
Simple contact management
Built-in analytics
Other ESPs you can consider for eCommerce include Klaviyo, Active Campaign, or Sendinblue.
Goal: Customer loyalty
Price: Starts at $9.99/month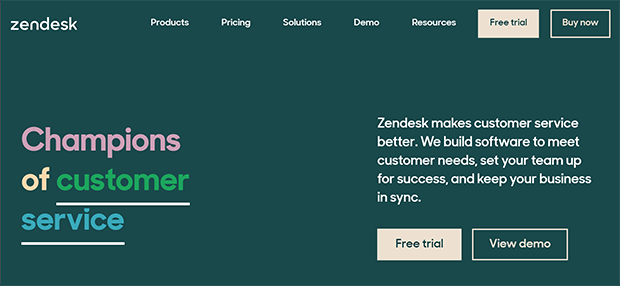 Zendesk is an essential customer success software that's easy for both you and your customers to use. You can offer live support through chat, messaging, social media, email, and voice. Zendesk also lets you build a knowledge base to help customers find solutions on their own.
Zendesk has a unified agent workspace so you can track, route, and respond to customers all from one place. You can also leverage artificial intelligence and chatbots to scale your customer support system.
Goal: Customer communication
Price: Plans start at $19/month per agent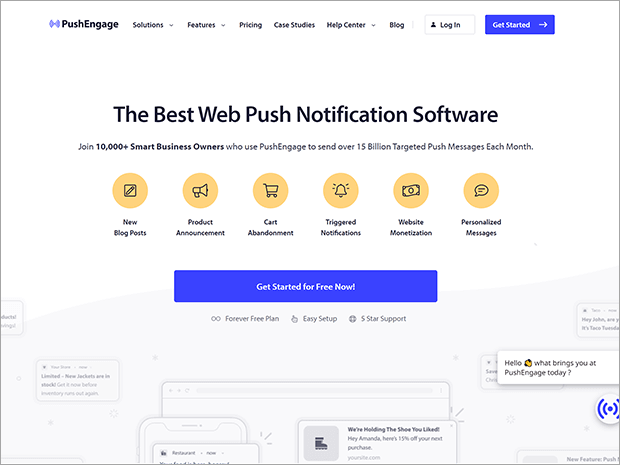 PushEngage is the best web push notification software for staying in touch with customers across platforms. Customers often need multiple touchpoints to stay connected to your brand.
Send important information to customers in a timely manner, such as:
Product announcements
Cart abandonment reminders
Price drops
Inventory alerts
Flash sales
Upsells and cross-sells
If you want to learn about upselling and cross-selling in detail, read What Is the Difference Between Upselling and Cross-Selling?
PushEngage works with all your favorite eCommerce platforms, such as Shopify, WooCommerce, Magento, BigCommerce, and more.
Goal: Customer communication
Price: Free plan available, paid plans start at $9/month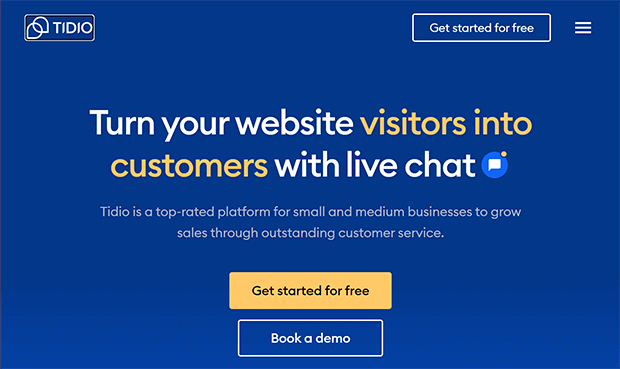 Tidio is a customer support platform that can improve your conversions through live chat, automation workflows, chatbots, and a smart ticketing system. You can build your own chatbots without any coding, or ask their top-notch support team for help.
Goal: Customer communication
Price: Free plan available, paid plans start at $15.83/month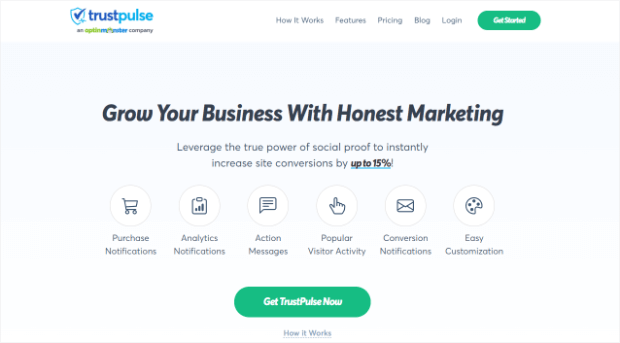 We wanted to put in a plug for TrustPulse. You can use TrustPulse to create real-time activity notifications that promote your loyalty and referral programs, or simply when someone makes a purchase.
You can display individual notifications, or "on fire" messages showing how many people have joined or purchased in a week, month, or other time period.
Creating notifications with TrustPulse is super easy. It takes just a few clicks and there's no coding knowledge necessary.
Social proof like these purchase notifications can convert more customers, and create a sense of belonging that keeps customers coming back over time.
Get started with TrustPulse risk-free!
Conclusion: Customer Retention Made Simple
Customer retention software is an important investment because it can lower the cost of customer acquisition over time.
By improving your customer retention rate and increasing repeat purchases, you can see a huge improvement for small businesses and large eCommerce companies alike.
For more eCommerce automation tools, check out the best eCommerce marketing automation software.