Are you an affiliate marketer looking for ways to boost your income?
As of 2023, affiliate marketing has a market value of over $17 billion. It's one of the most popular ways to earn passive income online. And with the right strategies, you can increase your earnings significantly.
In this article, we'll share some practical affiliate marketing tips to help you take your income to the next level. Whether you're a beginner to affiliate marketing or a seasoned pro, these tips can help you optimize your marketing efforts and maximize your profits.
1. Build Trust With Your Audience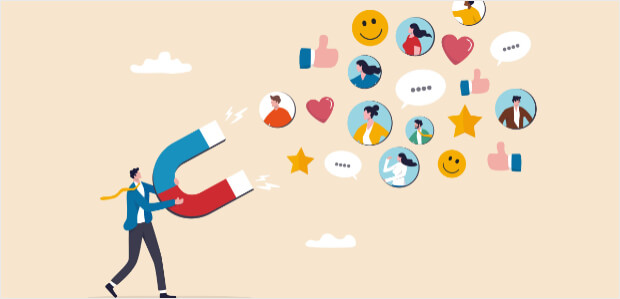 As an affiliate marketer, your success hinges on the trust of your audience. Without trust, you can't hope to convince your audience to click on your links and make a purchase.
However, building trust takes time and effort. You can't gain the trust of your audience overnight. It requires consistency, transparency, and a commitment to providing value.
Here are some ways to build and maintain trust with your audience:
Be Transparent: The first step to building trust with your audience is to be transparent about your affiliate relationships. This means disclosing your relationship with the brands you promote and being honest about the payouts you receive. Honesty and transparency build credibility and trust.
Choose the Right Products: You need to choose products that resonate with your audience and align with their needs and values. Promoting a product just because it has a high commission rate may damage your credibility and trust.
Provide Value: Providing value should be your top priority as an affiliate marketer. Your audience wants to learn something new, be entertained, or solve a problem. Your audience will trust your recommendations if you provide value consistently.
Be Authentic: Authenticity is key to building trust with your audience. You need to be yourself and let your personality shine through. Don't try to be someone you're not or pretend to like a product you don't. Your audience will see right through it, and it will damage your credibility.
Engage with Your Audience: Engaging with your audience is crucial for building trust. Respond to comments and messages, ask for feedback, and show your appreciation for your audience. Here are some Steps to an Awesome Customer Feedback Strategy.
In addition to the first point, it is also important to comply with legal regulations and industry guidelines. For example, in the United States, the Federal Trade Commission (FTC) requires that affiliate marketers disclose their relationship with the merchant and any compensation received. Failure to do so can result in legal action and penalties.
Read the actionable tips on How to Get Customers to Trust Your Website.
2. Follow Ethical Standards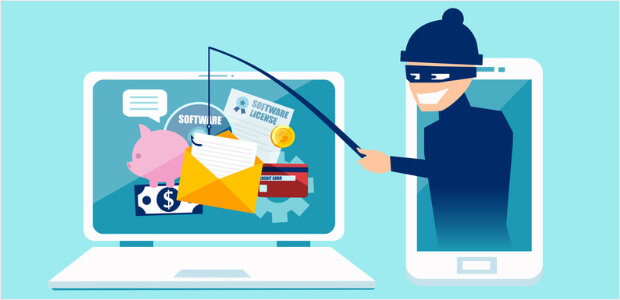 Maintaining ethical standards is crucial for successful affiliate marketing, as it promotes integrity and responsibility while building trust with your audience. Unfortunately, the prevalence of affiliate marketing scams can make building trust challenging. Scammers often cheat the system with tactics like:
Cookie Stuffing: involves forcing a third-party cookie on visitors' web browsers containing malicious tracking code. It allows scammers to earn money from products they don't sell.
URL Hijacking: occurs when fraudsters purchase a URL similar to a legitimate affiliate website, insert fake affiliate links, and redirect traffic to their domains to claim affiliate money.
Fake Leads: rely on synthetic identities and bot traffic to make phony leads look legitimate, while click spam generates leads using fake clicks. Check out the best Conversion Rate Optimization Tools to Capture High-Quality Leads.
Using unethical tactics to boost sales can result in penalties and legal repercussions for fake affiliates. Therefore, it's crucial to adopt an ethical affiliate marketing strategy to ensure long-term success.
3. Have a Deep Understanding of the Products You're Recommending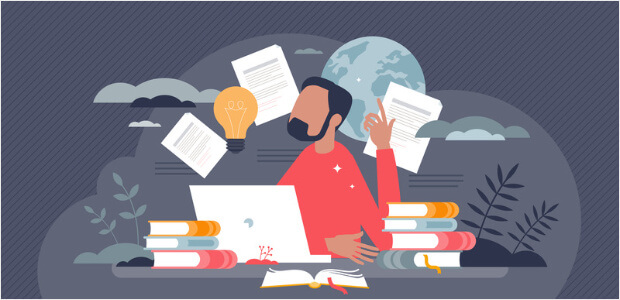 One of the most helpful affiliate marketing tips is having a deep understanding of the products you are promoting. As an affiliate, you are essentially acting as a spokesperson for these products. And it's crucial to speak about them knowledgeably and convincingly to your audience.
Having an in-depth understanding of your affiliate products is so important because you can:
Speak Authoritatively About the Product: This is important because your audience is more likely to take your recommendations seriously if they feel like you really know what you're talking about.
Target the Right Audience: You'll be able to identify the specific needs and pain points that it addresses. This knowledge will help you to target the right audience with your marketing efforts, increasing your chances of making sales.
Create More Compelling Content: You'll be able to create content that speaks directly to the needs and desires of your audience. This could include blog posts, videos, social media posts, or any other type of content that you use to promote your affiliate products. Explore the best Content Formats Proven to Boost Audience Engagement.
Here are some of the ways that can help you understand the product you're promoting better:
Use the Product Yourself: The best way to understand a product is to use it yourself. This will give you first-hand experience of its features and benefits and help you to identify any potential drawbacks.
Research the Product Thoroughly: If you can't use the product yourself, make sure you research it thoroughly. This could involve reading reviews, watching videos, or reading the product's sales page.
Speak to the Product Owner: If possible, speak to the owner of the product or someone on their team. They will likely be able to provide you with additional information and insights that you wouldn't be able to find elsewhere.
Attend Product Training Sessions: Some product owners offer training sessions for affiliates. These can be a great way to learn more about the product and how to promote it effectively.
4. Grow Your Email List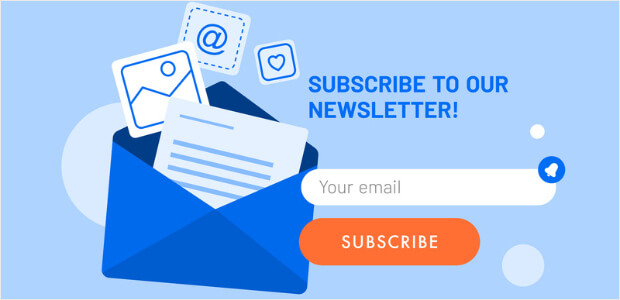 Building an email list is a crucial aspect of any successful affiliate marketing strategy. An email list is a collection of email addresses you've gathered from people who have signed up to receive your newsletters, updates, and promotions. It's an effective way to reach out to potential customers and promote your affiliate products.
There are various ways to build an email list, such as creating lead magnets, offering discounts or freebies, hosting webinars, and using social media platforms. Once you have built an email list, you can use email marketing to connect with your subscribers and promote your affiliate products.
There are several benefits of building an email list and making your affiliate marketing work even better:
Building Connections: You can communicate directly with your audience, establishing trust and credibility for successful affiliate marketing.
Generating Traffic: Send promotions, exclusive offers, and the latest content via email to drive traffic to your website and social media. This can increase visibility and generate more traffic, leading to higher earnings.
Boosting Leads: With a well-crafted email campaign, you can turn leads into paying customers, increasing affiliate income.
Repeat Business: By staying in touch with your subscribers through regular email campaigns, you can encourage repeat business and build long-term customer relationships.
Increased Sales: By providing value and promoting products that align with their interests, you can nurture relationships with your email subscribers. It can help you increase sales and earn higher affiliate commissions. Here are some more ways to Increase Online Sales (+ Tools You Need).
To start building your email list, you can create a contact form on your website or blog. This form should ask visitors for their email addresses and other relevant information, such as their names and interests. You can also include a checkbox to ask visitors to join your email list and comply with GDPR.
OptinMonster is the best marketing tool to get more people to fill out your website forms.
Using its advanced targeting rules, you can show your contact forms to the right visitors at the right time, increasing the chances of getting more form submissions.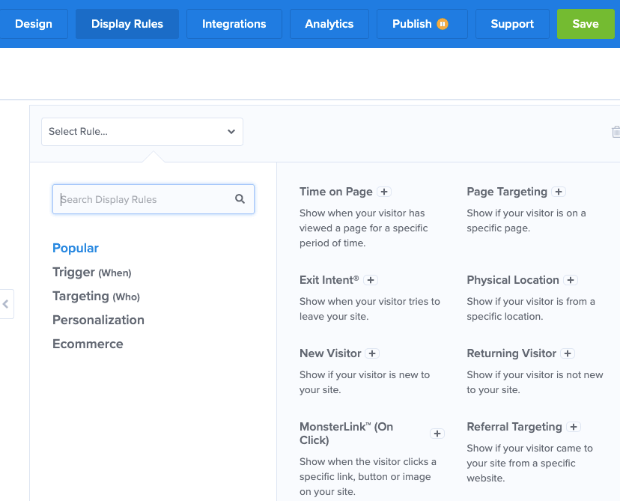 Also, this plugin offers features such as customizable templates, automation, and analytics to help you build and manage your email list efficiently.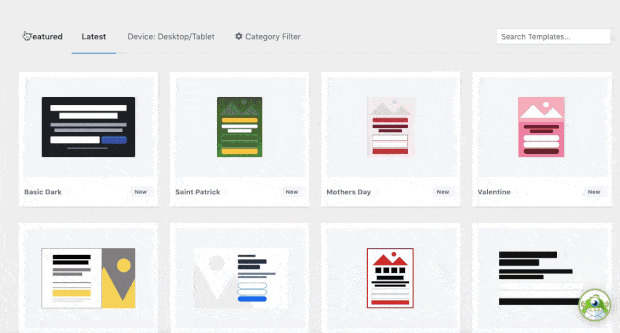 Don't forget to read this step-by-step guide on How to Run a Successful Email Marketing Campaign.
5. Create Product Reviews and Tutorials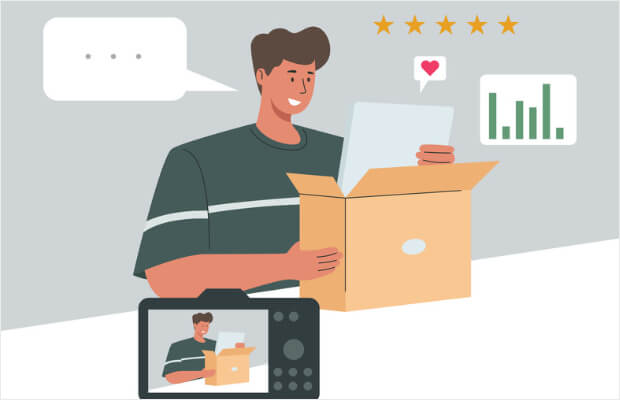 Think about it: when was the last time you made a purchase based solely on a sales pitch? Probably not very often. But what about when you came across an honest and informative product review that spoke directly to your needs and interests? That's the kind of content that captures attention and drives sales.
In fact, according to statistics, 93% of users say online reviews had an impact on their buying decisions.
So when creating product reviews, focus on highlighting the benefits and features of the product in a way that resonates with your audience. Be transparent about any potential drawbacks or limitations of the product, and provide real-life examples of how it has helped you or others in your niche.
And let's not forget about tutorials.
Whether it's a video demonstration or a step-by-step guide, tutorials are a fantastic way to showcase the value of a product or service and encourage your audience to take action.
When creating tutorials, consider using different formats, such as:
videos,
blog posts, or
step-by-step guides
This will help you reach a wider audience and cater to different learning styles.
Pro tip: As a content creator or blogger, you can earn significant commissions by promoting brands and referring customers through various channels. Popular promotion methods include podcasts and digital marketing platforms like TikTok, Instagram, and LinkedIn. You can even create a dedicated YouTube channel to produce product-related youtube videos.
Remember, the key to success with product reviews and tutorials is to provide value to your audience. By focusing on their needs and interests, you can build a loyal following and increase your affiliate marketing income over time.
If you want to learn more about customer reviews, read:
6. Write Product Comparisons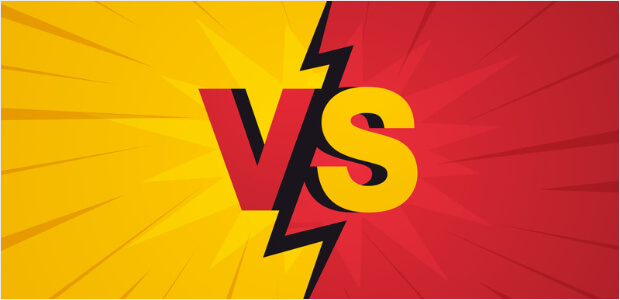 If you're looking to maximize your affiliate marketing earnings, creating product comparisons is a must-do strategy. Not only are they a great way to help your audience make informed purchasing decisions, but they can also be highly effective in driving sales.
Product comparisons work by showcasing the features, benefits, and use cases of two similar products side by side. For example, if you're promoting two different coffee makers, you might create a comparison article that highlights the pros and cons of each, as well as their unique features and functions.
By presenting this information in an easy-to-digest format, you're helping your audience decide which one to buy. This can be especially helpful for people on the fence about a purchase or looking for more detailed information before making a buying decision.
One of the key benefits of product comparisons is that they're highly engaging for your audience. People love to read about different options and weigh the pros and cons of each. By providing them with this information, you're not only helping them make a better decision, but you're also establishing yourself as a trusted source of information and advice.
Disclaimer: One of the most common mistakes in affiliate marketing is overlooking the importance of Search Engine Optimization (SEO) in written content. By combining content marketing with SEO strategies, the visibility of the content on search engines can be enhanced, leading to increased traffic to the website. Therefore, it is crucial to incorporate SEO techniques when creating written content.
Learn Where & How To Use Keywords in Your Content and Expert SEO Tips & Advice to Boost Your Traffic.
7. Consider Search Intent
As an affiliate marketer, your ultimate goal is to generate income by promoting products or services to your audience. But how can you ensure that your efforts are paying off? The answer lies in understanding the search intent of your target audience.
Search intent refers to the reason behind a particular search query. When someone types a query into a search engine, they have a specific goal in mind. Whether it's to:
learn something new,
find a solution to a problem, or
make a purchase
By understanding the search intent of your target audience, you can tailor your affiliate marketing strategy to meet their needs and increase your chances of making a sale.
Now, how do you determine search intent? One way is to conduct keyword research using tools like Google Keyword Planner or Semrush.
First, look for keywords that indicate a specific intent, such as "best," "reviews," or "how to." For example, if you're promoting a fitness product, you might target keywords like "best workout routines," "fitness equipment reviews," or "how to lose weight."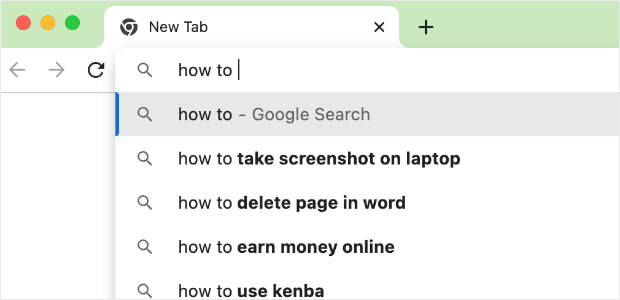 Once you've identified the keywords that align with your affiliate products, it's time to create content that matches your audience's search intent.
For example, if your target audience is looking for product reviews, you could create a comparison article highlighting your affiliate products' features and benefits. Or, if they're looking for solutions to a problem, you could create a how-to guide demonstrating how your affiliate products can help.
By aligning your affiliate marketing strategy with the search intent of your target audience, you can increase your visibility, build trust with your audience, and ultimately drive more organic traffic and sales. So, take the time to understand your audience's search intent and create content that meets their needs.
Here are some more Best Keyword Research Tools to Boost Your Organic Traffic.
8. Share Discount Codes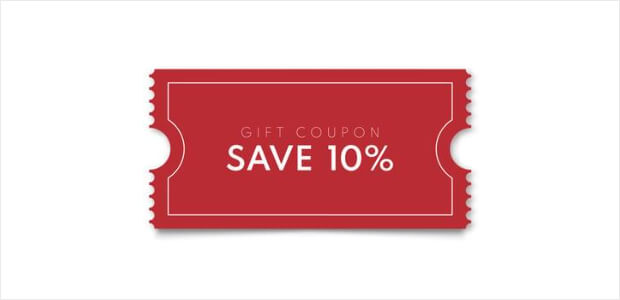 As an affiliate, you can work with a merchant to create a unique promo code that you can then promote to your audience. When someone uses your code to make a purchase, they get a discount on their order, and you earn a commission on the sale.
Using discount codes as an affiliate can benefit you in numerous ways:
They can help incentivize your audience to make a purchase. Everyone loves a good deal, and offering a discount can be just the push someone needs to finally make a purchase they've been considering.
Discount codes can help you track your performance as an affiliate. You can easily identify your most profitable campaigns by using unique codes for each promotion. This enables you to tweak your strategy accordingly.
Finally, discount codes can be a great way to build relationships with your audience. It shows that you value their business and want to provide them with the best possible experience.
There are several ways to promote discount coupons to your audience. Here are a few ideas to get you started:
Utilize online marketing and spread the word on social media by sharing the code with engaging visuals and captions.
Promote the code via email marketing to your subscribers and in blog posts.
Collaborate with other influencers in your niche to reach new audiences.
Check out How to Create a Discount Wheel Popup (the Easy Way).
9. Run Ads During Peak Times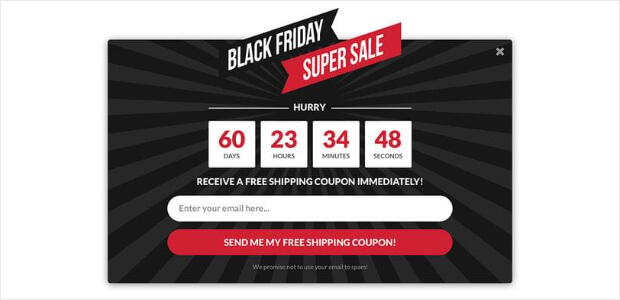 Peak times refer to the periods of the day when the highest number of people are online and active on social media, search engines, and other online platforms. Running your ads during these times increases the likelihood that they'll be seen by your target audience, leading to higher click-through rates and conversions.
It includes some of the most important times or holidays throughout the year, such as:
Valentine's Day
Christmas and New Year's
But how do you determine when these peak times are?
One way is to use analytics tools that provide insights into your audience's behavior. These tools can show you when your audience is most active, what devices they use, and what types of content they engage with the most. With this information, you can schedule your ads to run when your audience is most likely to be online and receptive to your message.
Another approach is to monitor your competition and see when they are running their ads. If you notice that they consistently run ads during certain times, it's a good indication that those times are likely to be peak times for your target audience as well.
To get detailed insights, check out Best Google Analytics WordPress Plugins.
10. Choose Vendors With a Well-Designed Landing Page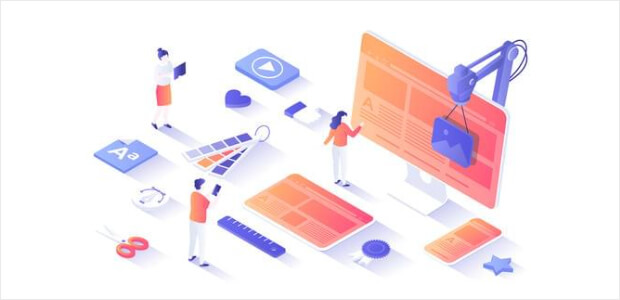 If you're an affiliate marketer, you know that a good landing page can make or break your chances of earning higher commissions. It's the first thing potential customers will see when they click on your affiliate link, and it can either entice them to make a purchase or turn them off completely.
That's why it's crucial to choose vendors with a well-designed landing page.
Choosing an affiliate partner with a good landing page can help you increase your income in several ways:
First, it can improve your conversion rate, which is the percentage of people who click on your affiliate link and actually make a purchase.
Secondly, if a vendor has a well-designed landing page, you don't need to spend as much time creating your own promotional materials or explaining the product to your audience. Instead, you can simply direct them to the vendor's landing page and let it do the selling for you.
A good landing page is visually appealing, easy to navigate, and provides all the necessary information about the product or service being offered. It should also be clear and concise, without any unnecessary distractions or clutter. Most importantly, a properly designed landing page should have a strong call to action. This encourages the customer to take action, whether it's making a purchase, signing up for a trial, or downloading an ebook.
Here are some points to look out for when evaluating landing pages:
Poor Design: A landing page that looks outdated, cluttered, or unprofessional is unlikely to inspire confidence in potential customers. Look for a clean, modern design that is visually appealing and easy to navigate. Here are some Amazing eCommerce Website Design Examples you can explore.
Slow Load Times: A landing page that takes too long to load can be frustrating for customers and lead to high bounce rates. Make sure the landing page loads quickly and efficiently, with no unnecessary elements that slow it down. Read What Is Average Time on Page.
Lack of Information: A good landing page should provide all the necessary information about the product or service being offered. Look for a page that clearly explains the product's benefits, includes high-quality images or videos, and answers any frequently asked questions.
Confusing or Weak Call to Action: A call to action (CTA) is the button or link that encourages the customer to take action, such as "Buy Now" or "Sign Up Today". Look for a landing page with a clear and strong CTA that stands out and motivates customers to take action.
Inconsistent Branding: A landing page that doesn't match the branding of the product or company can be confusing and off-putting for customers. Look for a landing page that is consistent with the brand's overall style and messaging.
Bonus Tip: Create an Affiliate Program
Creating an affiliate program is one of the most effective strategies to increase your income through affiliate marketing. By setting up an affiliate marketing program, you can incentivize others to promote your products or services and earn a commission for every sale they refer.
But where do you start? The first step is to choose an affiliate marketing platform to help you manage your program. One popular option is AffiliateWP.
AffiliateWP is a WordPress plugin that allows you to create and manage an affiliate program on your website easily.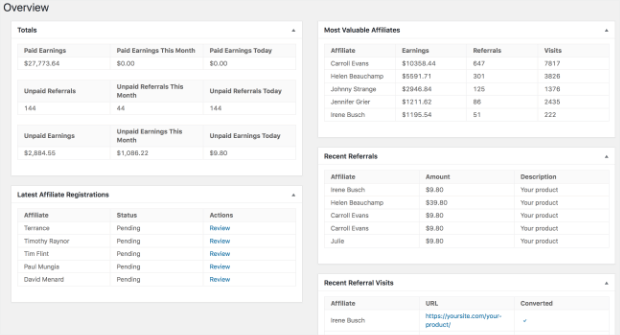 With this plugin, you can set custom commission rates, create unique referral links, and track new affiliate sales and other metrics in real-time. You can also use a variety of marketing materials, such as banners and email templates, to help your affiliates promote your products effectively.
Read How to Set Up an Affiliate Program With WordPress.
But creating an affiliate program is just the first step. To make it successful, you need to attract and retain high-quality affiliates who will promote your products effectively. Here are a few tips to help you do that:
Offer Competitive Commissions: The higher the commission rate, the more motivated your affiliates will be to promote your products.
Provide Quality Promotional Materials: Give your affiliates the tools they need to promote your products effectively, such as high-quality images, videos, and copy.
Communicate Regularly: Keep your affiliates in the loop by sending regular updates, promotions, and performance reports.
Provide Excellent Customer Service: Your affiliates are your partners, so treat them respectfully and provide excellent customer service whenever they need help.
By following these tips and using a platform like AffiliateWP, you can create a successful affiliate program that helps you increase your income and grow your business.
Maximize Your Earnings With These Affiliate Marketing Tips
Affiliate marketing can be a lucrative way to earn income online, but it's important to approach it strategically and thoughtfully. By implementing the affiliate marketing tips discussed in this article, you can increase your chances of success and earn more commission from your efforts.
If you're looking for more affiliate marketing help, check out: