Wondering how to sell digital products on Shopify?
Digital products are an easy way to start an online eCommerce business. You don't have to pay for physical materials to create the product or worry about storing inventory and shipping orders.
In this tutorial, we'll show you everything you need to know about how to sell digital products on Shopify the easy way.
Let's get started!
What Are Digital Products?
Digital products are digital files or content that a customer purchases to meet some sort of need. Some digital goods you can sell include:
Music or image files
Templates
Plugins and software
eBooks
Worksheets
Online courses
Memberships
Premium or exclusive content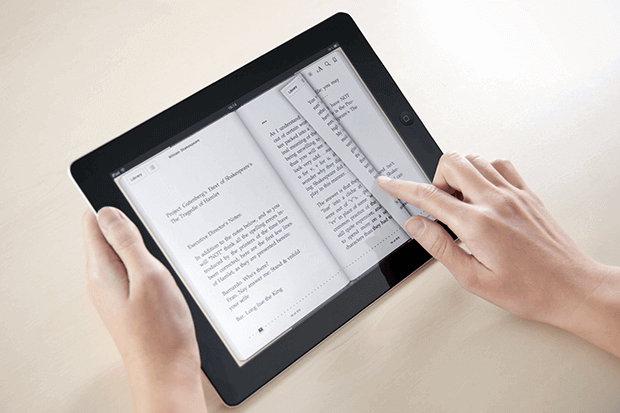 Advantages of Digital Products
Digital products have many advantages over physical products.
For starters, you can often have very low overhead when selling digital products. All you need is an eCommerce platform to sell your digital files. You don't have to pay for a retail storefront or warehouses to store inventory. You can also avoid the cost and hassle of shipping because digital products can be delivered easily online.
Digital products can often be quite easy to create compared to handmade products or manufactured goods. And unlike services or physical goods, digital downloads are infinitely scalable. You can sell as many as you want without worrying about running out of time or materials to produce more.
Most Profitable Digital Product Ideas
While it can be easy to sell digital products, like all business models, you must have a high-quality product. The marketplace is crowded, so you have to deliver real value with your digital products.
Popular digital products with potentially high profit margins include:
E-learning online courses that teach a useful skill
Digital templates and tools that make customers' lives easier
Music or art that customers can enjoy and use in their own projects
Services that include made-to-order digital product, such as a logo or website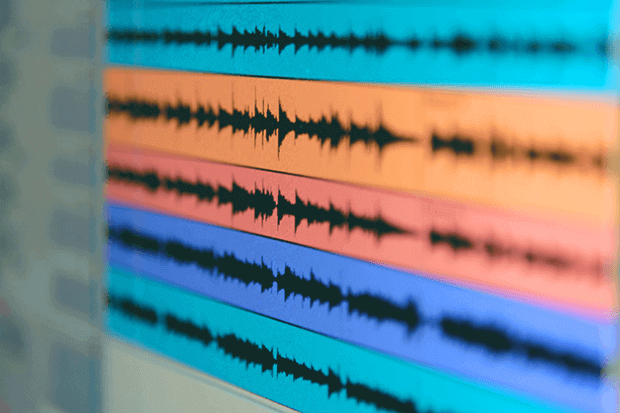 Can You Sell Digital Products on Shopify?
Yes! Shopify is a powerful eCommerce solution used across industries. The all-in-one platform makes it easy to set up your online store quickly. There are also lots of apps available in the Shopify App Store to help you customize your digital product store.
In our experience, Shopify is best for selling simple digital products that have an actual downloadable file, such as an eBook, plugin, or stock photo. You can sell more complex types of digital products like online courses or memberships through Shopify, but it may be easier to use a plugin built specifically for that purpose like MemberPress.
Other options for selling digital products include Easy Digital Downloads or WooCommerce for WordPress users. If you're curious, learn how to sell digital downloads on WordPress with our full tutorial.
Otherwise, let's take a look at selling digital products on Shopify!
How to Sell Digital Products With Shopify
It's quite easy to sell digital downloads and products on Shopify. Follow these 4 simple steps and you'll be on your way.
Step 1: Sign Up for Shopify
First, sign up for a Shopify account. You can sell digital products on any level Shopify account, so pick the plan that fits your marketing and operations needs the best.
Step 2: Create Your Product
Next, log into your Shopify account and click on Products in the left navigation menu. Then click the Add product button.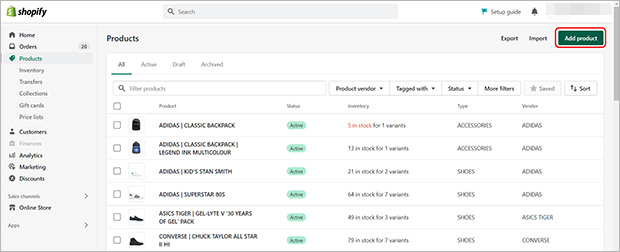 Then, give your product listing a title that clearly states what the product is, and a description that lists the benefits and features of the product. We suggest indicating in both the title and the description that this is a digital product so that there's no confusion.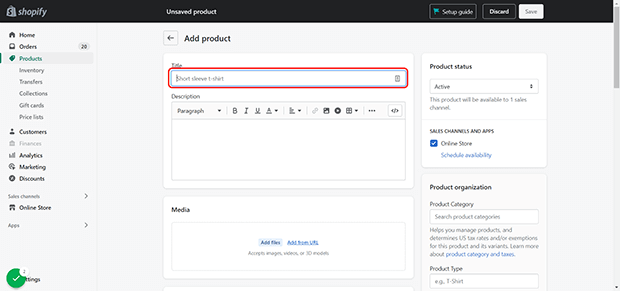 You can also add images in the media section that will appear on the sales page. This is not where you add the digital product file! Instead, you can add mockups, samples, or previews to the product listing.
Don't forget to set the product price and tax settings appropriately. Some regions require tax to be paid on digital products while others don't. Check with your local business authority to see what your responsibilities are.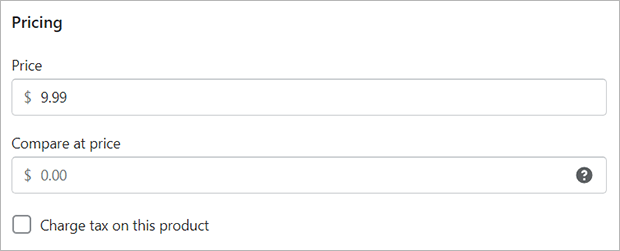 You can uncheck Track quantity since digital products don't have inventory limits.

Finally, you need to uncheck the checkbox labeled This is a physical product in the Shipping section. This marks the product as digital and disables the shipping notification emails that are sent by default.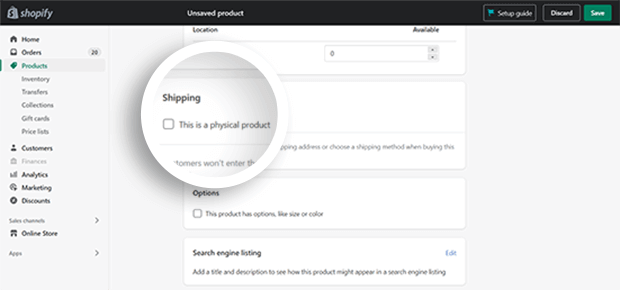 Optionally, change the product status to draft so that it doesn't show up in your online store until you finish the next 2 steps.

Step 3: Set Up Digital Product Delivery
When customers purchase a digital asset from you, you can deliver the file several ways:
Allow them to download the product from the order status screen
Send an email with a download link
Create a customer account with a downloads area
To deliver your digital products, you'll need a digital downloads app. Shopify has its own free digital product delivery app called Digital Downloads. You can also use a third-party app such as SendOwl, Sky Pilot, Fetchapp or others. Most of these require a monthly subscription but have free plans you can try out. For this tutorial, we'll be using Shopify's Digital Downloads app.
Click on Apps in the left navigation menu and search for Digital Downloads in the search bar.

Find the Digital Downloads app by Shopify in the search results and click on it.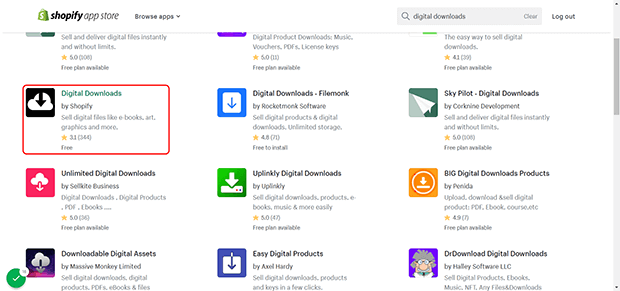 From the app listing page, click Add app.

Now go back to your Shopify dashboard and find the new product you created in the previous step. From the product listing page, click on More actions. Click Add digital file from the dropdown menu that appears.

This will take you to the Digital Downloads app page for this product. Click on Upload file.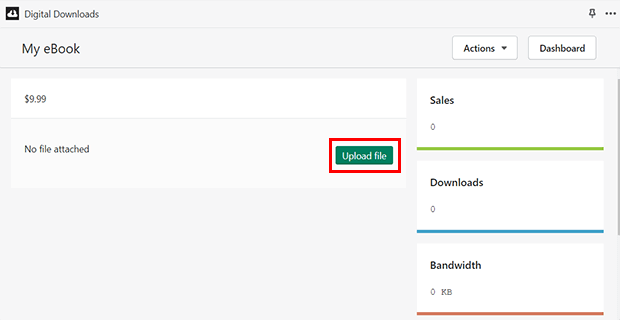 Choose the download settings you want. You may want to limit the number of downloads for a licensed file or set manual fulfillment for products that include both physical and digital goods.

Click View in your Shopify Admin to go back to your Shopify product listing.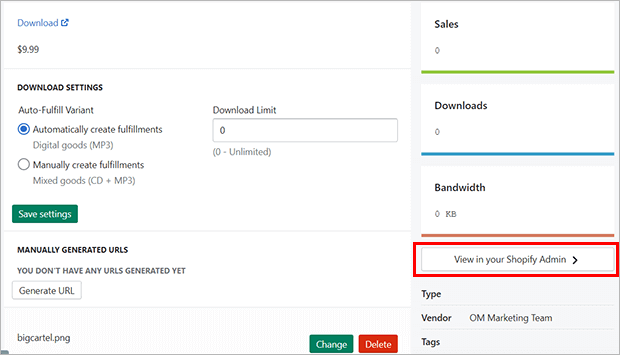 If you saved your product as a draft before, change the product status to Active. Finally, scroll to the bottom and click Save.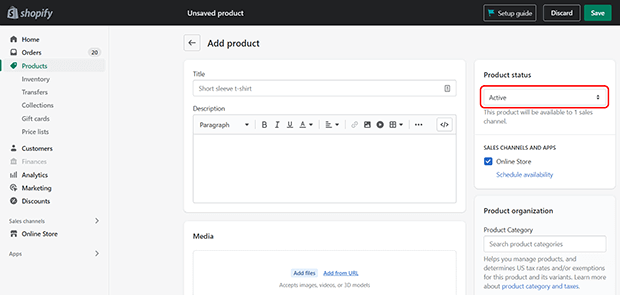 Step 4: Test Your Digital Product Sale
We suggest placing a test order before you start promoting your digital product. This is important to make sure that your checkout and file delivery functionality work as intended. You can either run Shopify Payments in test mode or create a 100% discount code and check out as usual.
Go through your checkout process and make sure any order email templates and download links look and function the way they should.
That's it! You just learned how to sell digital products on Shopify. We'll finish up with a few simple tips for marketing your digital products.
Tips for Digital Product Marketing
1. Use Social Proof
Digital products may have lower perceived value since they're not something that can be held or touched. The question of, "Will this really work for me?" may raise doubts in the minds of potential customers.
One way to combat this is by using social proof. Social proof is evidence of your product's value and quality provided by real users. You can share testimonials from real customers, display reviews on the product page, or add sales notifications with a tool like TrustPulse.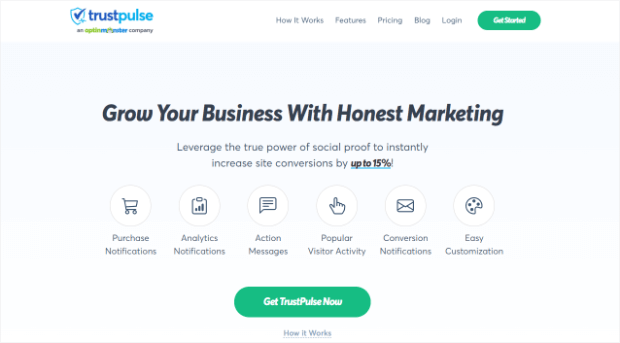 TrustPulse is the best social proof notification app for Shopify, WordPress, or any other eCommerce platform.
With just a few clicks, you can show real-time notifications whenever someone buys your digital product.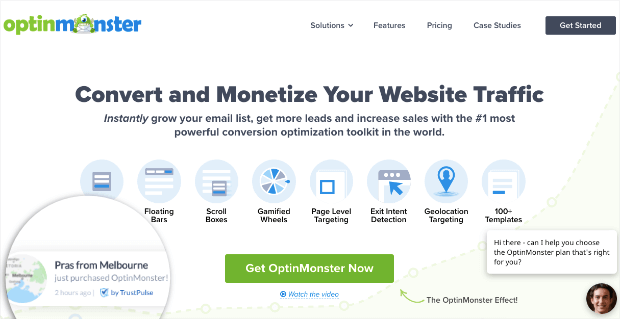 These notifications are a small but powerful way to share how popular and effective your digital product is. After all, actions speak louder than words, and what could be more convincing than other customers buying the same product?
Here's a full step by step guide on how to add a live sales notification to Shopify.
Ready to try it out for yourself? Sign up for your risk-free TrustPulse account today!
2. Reduce Cart Abandonment
Cart abandonment is the enemy of all entrepreneurs who sell online, whether digital or physical products. Here are some specific ways to reduce cart abandonment for digital products:
Make it clear that this is a digital product. Repeat this fact in the product title and description more times than you think is necessary to minimize the chance for unpleasant surprises.
Tell shoppers how and when the file will be delivered. Ideally, include multiple ways to access their digital product. You also want to specify the format of the digital file. For example, some music customers may prefer a compressed MP3 while others want an uncompressed WAV.
Simplify the checkout process. Don't ask for any unnecessary information like shipping address since this is a digital product. Any extra steps will just increase the likelihood that the customer will abandon their checkout.
3. Offer Free Trials or Samples
Free trials or samples are a great way to drive interest in your digital product. Whether you offer a limited-time software trial or the first chapter of your eBook, you can use these samples as lead magnets to build your email list. You then have the opportunity to nurture those leads gradually over time through email or SMS automations or personalized sales material.

4. Start an Affiliate Program
Digital products are particularly easy for affiliates to promote in exchange for a commission. Look for influencers who are important in your industry and set up an affiliate link they can share on social media and other sales channels. Shopify has lots of affiliate marketing apps you can use to manage your affiliate program.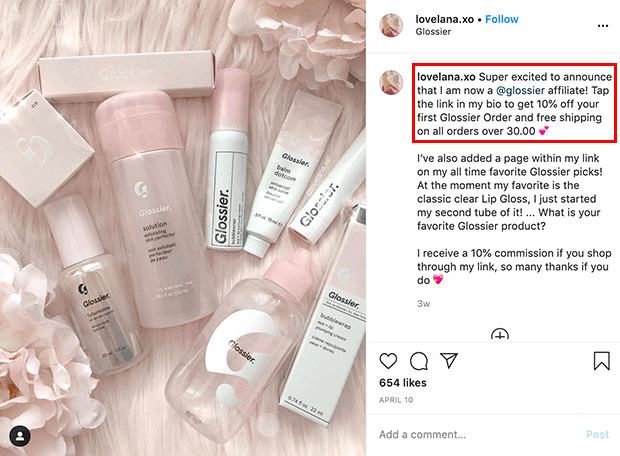 5. Stay Focused
Our last tip is simple but powerful, and that is to keep each of your digital products focused on solving one problem at a time.
Online marketing is filled with shady players making promises they can't keep, especially with digital products that are easy to produce and deliver. Make sure your digital product solves a specific problem and does so well. If you can do that, your digital product can start to sell itself.
We hope this guide helps you start selling digital products on Shopify. To recap:
Create a product on Shopify
Add a digital download Shopify app
Test your digital product checkout and delivery experience
Use the same marketing strategies you would for any product, with an emphasis on building trust in the quality and value of your digital product
To start using social proof to boost your digital product sales on Shopify or any other platform, get started with TrustPulse today!