Lead generation isn't just about getting people to visit your site in the first place. It's also about collecting their info so you can contact those visitors, and nurture them into becoming loyal customers and raving fans. To guide them through that journey, you need to use the right lead generation tools.
This section has our picks for tools that'll help you nail every aspect of web-based lead generation. Choose your favorites, and you'll soon be generating more leads and making more sales.
Here's a table of contents to help you explore the list.
1. OptinMonster: Our Top Pick For Lead Generation
Let's start with OptinMonster's online lead generation software. OptinMonster integrates with all major email marketing and CRM platforms, making it easy to capture, share, and manage leads.
In fact, our customers have had amazing success using OptinMonster as a lead capture tool.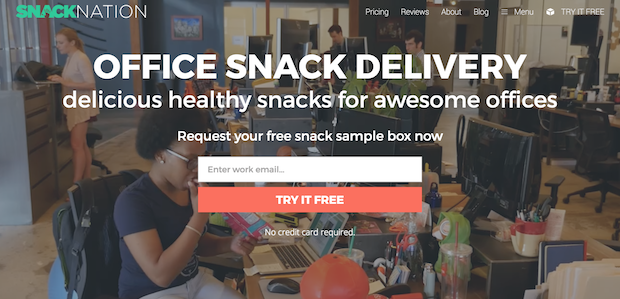 For example:
You can also use OptinMonster to jumpstart lead growth with advanced targeting rules for marketing campaigns. These include:
There's more. You can quickly deliver lead magnets with our range of success actions. Plus you can target campaigns by location, activity or inactivity, device, and much more.
Click here to explode your lead generation with OptinMonster today.
Now, let's look at the rest of our lead generation software.
Email Marketing Tools
When it comes to online lead generation, you can't beat email marketing. The stats show that most people welcome emails from the companies they want to connect with. That makes email marketing software among the best lead gen tools. Here are some email marketing services we recommend.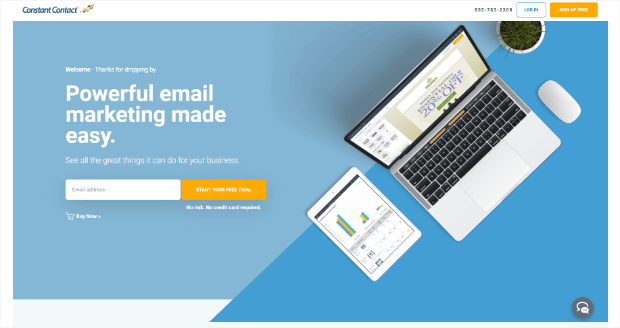 If you have a bigger list, or simply prefer a MailChimp alternative, try Constant Contact. You'll get lots of support to use this lead generation tool. Constant Contact rates highly for world-class support, extensive online training, and webinars to help you achieve success.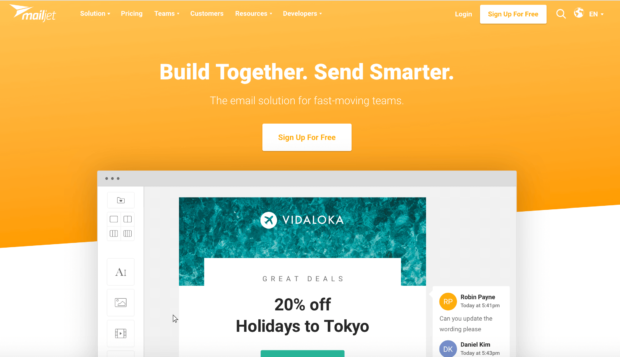 Mailjet is a wonderful email marketing service known for high email deliverability. This platform comes with awesome tools like email newsletters, transaction emails, marketing automation, and SMS messages.
You can even send up to 6000 emails to unlimited contacts each month FOR FREE as long as you don't mind including the Mailjet branding.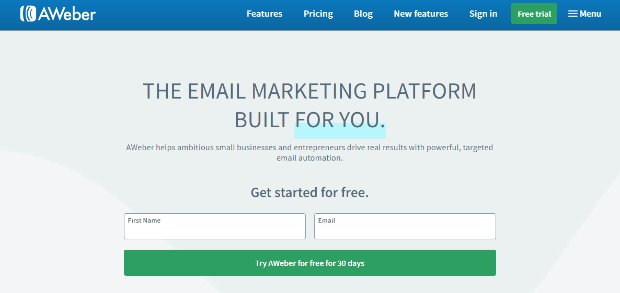 AWeber is an excellent email marketing tool for automated lead generation. It lets you easily create and send emails, and import content from your blog and share it with subscribers. It also has great analytics.
Once you've chosen your email marketing tool, check out our email marketing guide to get started with email lead generation.
Email Address Finders
Sometimes you're going to need to connect with people who aren't on your email list. That means finding their email address and contact details. This next batch of tools will help with that.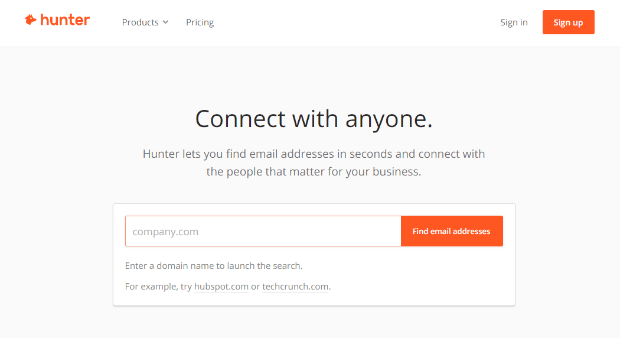 If you want to do a quick email search, Hunter is a useful tool. Just type in the domain, and it'll find the email address pattern. Hunter also includes a confidence rating so you know if the email is likely to be right.

AeroLeads provides a Google Chrome plugin to help you search LinkedIn, AngelList, and other networks for leads. Add those to your AeroLeads account, and this lead generation tool will find their business email addresses and other contact details. Then you're ready to start reaching out.

Voila Norbert promises to help you find and verify email addresses. You can search in bulk for prospects with a CSV file. The tool also integrates with a wide range of CRM software. That makes it easy to keep track of your lead generation efforts.
Prospecting and Outreach Tools
Want to turn more of those contacts into leads and sales? These (mostly) automated lead generation tools will help with that process.

OutreachPlus is one of several multi-purpose lead generation tools in this roundup. It lets you create and send personalized emails while still benefiting from automation. And it helps you find your best prospects for future outreach based on responses to your past or current campaigns.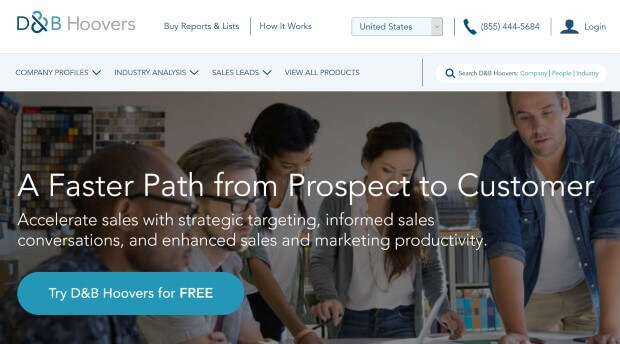 Hoovers says it's the world's largest commercial database. You can use it to build targeted lists of new prospects. Hoovers includes company information to help you have more relevant conversations with those prospects. That helps you turn more prospects into leads and sales.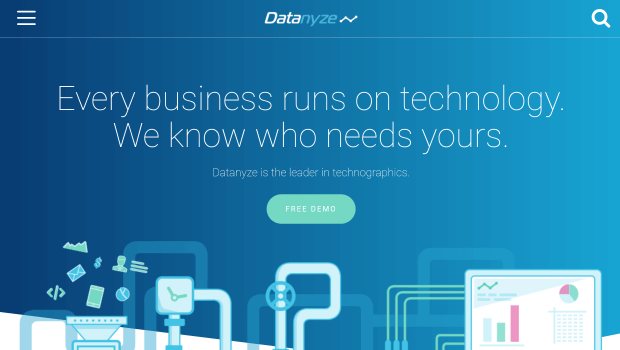 If you're in the business of technology, you can find leads based on data about the technology your target customers are already using. That's what Datanyze promises. It includes a prospecting tool to help you find contact details fast. Then you can export those to your CRM software for management and follow-up.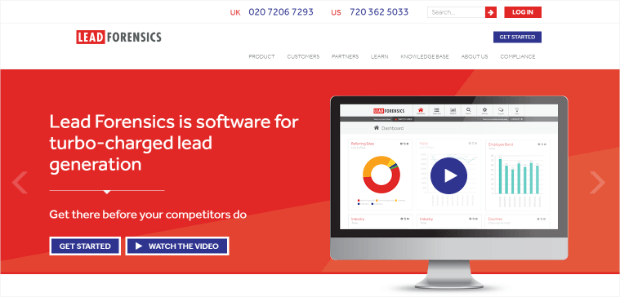 Sometimes you can miss out on good leads just because you don't know everyone who visits your site. Lead Forensics aims to solve that problem by getting contact details for anonymous website visitors. You can also score those prospects so you spend your time on those most likely to convert.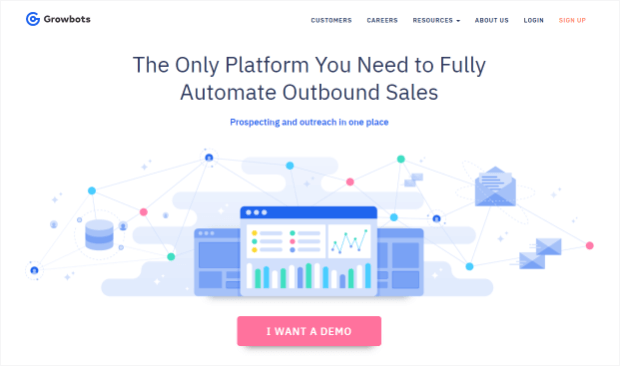 Know the market you want to target? Growbots will choose your best prospects from a database of more than 200 million contacts. You can easily get in touch with the right decision makers and follow up automatically. Growbots also includes testing so you can check which approaches are most effective.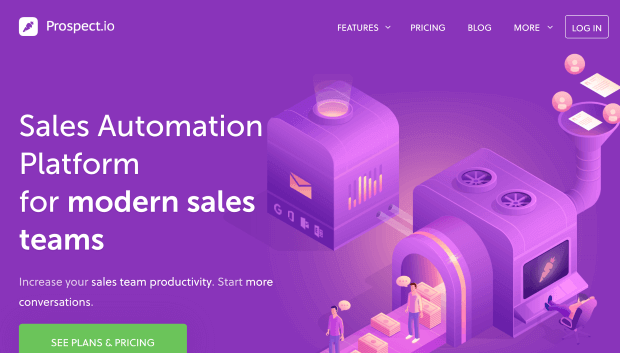 Prospect.io handles both prospecting and outreach. It helps you find and verify emails for your prospects. Then you can reach out to them via a range of templates. And you can easily track data on all interactions. Best of all, it integrates with a range of services to get contact information automatically.
CRM Tools
You can't do a roundup of lead generation tools without including tools for customer relationship management (CRM). These tools help you connect and keep track of prospects and leads throughout the sales pipeline. Here are our picks.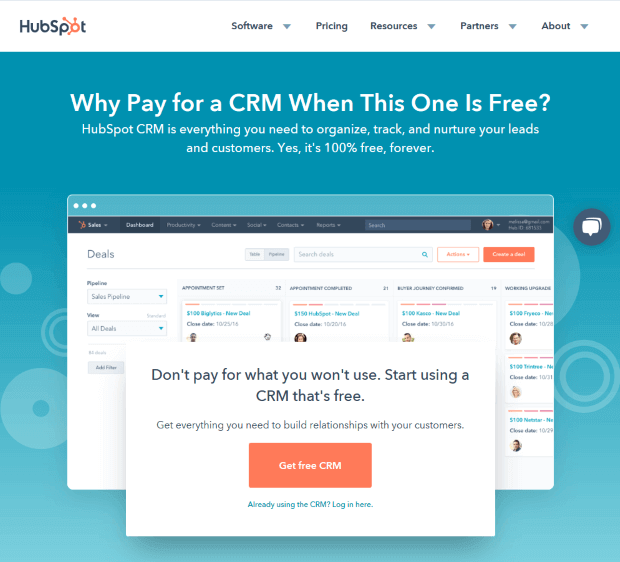 Hubspot has a suite of free tools, and Hubspot CRM is just one of them. But it's a great way to organize, track and nurture leads. It tracks interactions automatically and helps you and your sales team keep on top of what's happening.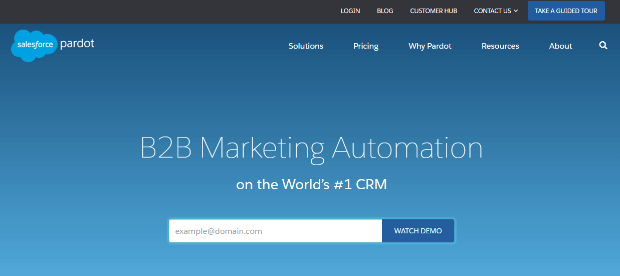 Pardot is a well-known lead generation tool that helps you manage and qualify leads. That ensures that you're always talking to the best leads. Pardot includes fine-grained segmentation and automation for better communication with your future customers.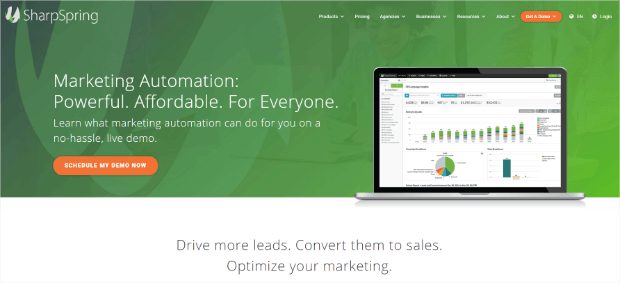 In addition to its own built-in CRM, SharpSpring integrates with all the top CRM lead management tools. That allows you to manage lead data across multiple platforms. SharpSpring includes custom deal stages and a useful pipeline overview, as well as other marketing tools.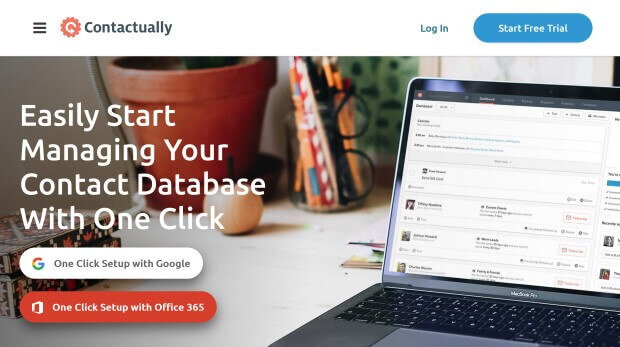 It only takes a click to start managing your Google or Office365 contacts with Contactually. Once they're connected, it's easy to organize and segment contacts. You can also optimize workflow and schedule communication with Contactually's AI tools.

Keap (formerly Infusionsoft) helps you keep customer information in one location. That lets you track interactions and responsiveness to guide future campaigns. It's a multi-functional lead generation tool that's definitely worth exploring.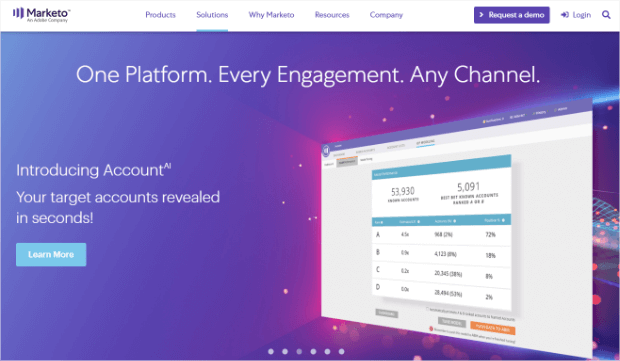 The lead management solution from Marketo helps businesses form relationships with prospective customers before they talk to sales reps. It helps you attract leads via inbound and outbound marketing, and improve the quality of the leads you get.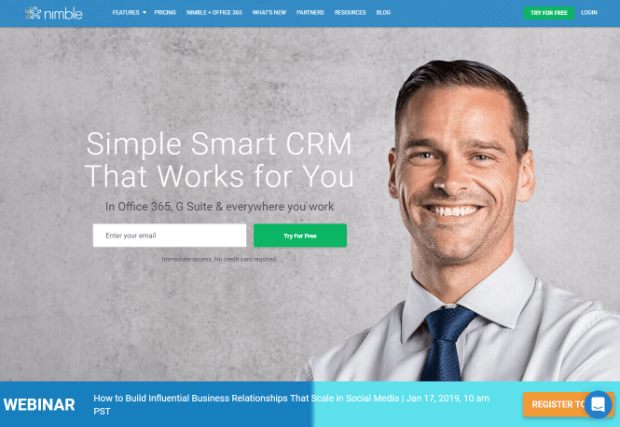 Nimble pulls in information from a number of online sources, so you always have the latest data on potential leads. It makes it easy to identify and nurture key contacts without having to do any data entry. It's available for major browsers, email programs, and mobile platforms.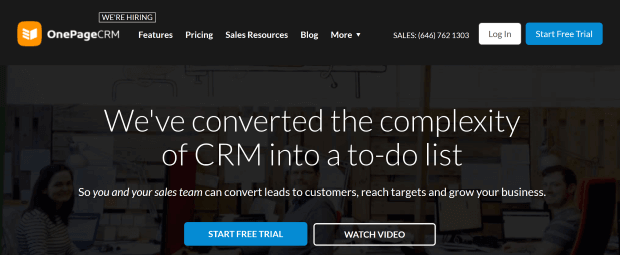 Looking for another simple piece of lead generation software? OnePageCRM grabs leads from Gmail, social media sites, and business networking sites to integrate them into your CRM. This software focuses on "next action sales," so making sales is as simple as checking off your to-do list.
Sales Tools
For businesses, the goal of using lead generation tools is turning those leads into sales. And since the best source of repeat business is existing customers, it makes sense to use tools that both make sales and nurture your customers. Here are some tools to help with that.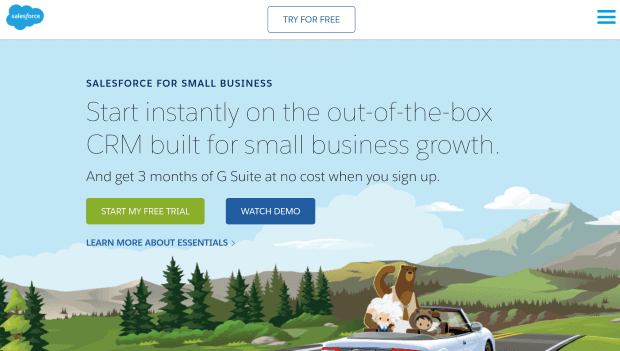 Salesforce is among the world's top sales and lead management software. It includes tools to help you manage leads, customers, sales teams and more. It integrates with a wide range of sales and marketing software to help businesses sell more and deliver better customer service.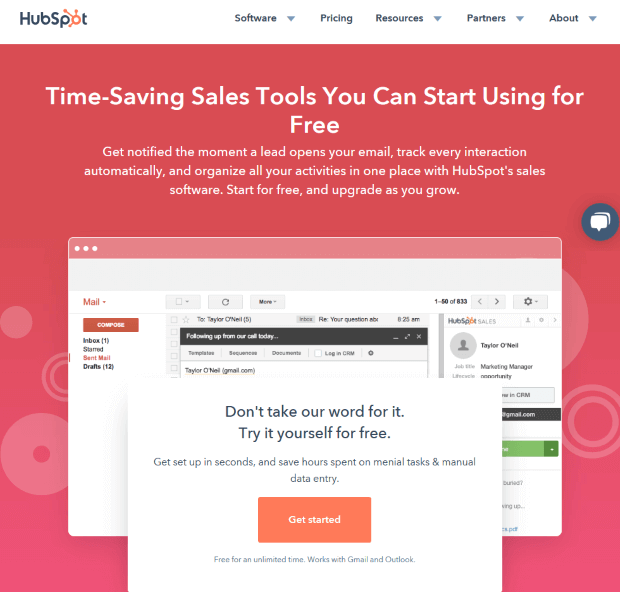 Hubspot Sales is part of Hubspot's suite of free tools for small businesses. It helps you save time on generating new leads. Hubspot Sales includes tools and templates for outreach and follow-up, so you can interact more efficiently with prospective customers.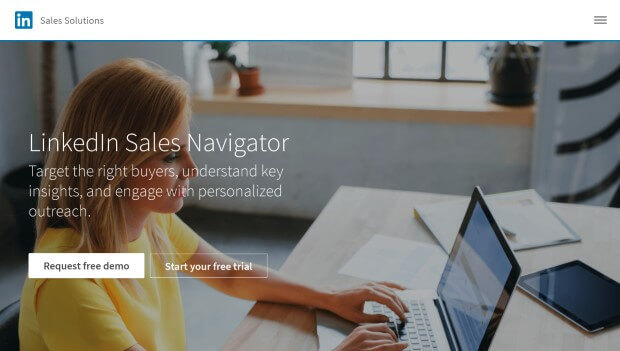 Business networking site LinkedIn has huge amounts of company information in its databases. You can access that info via LinkedIn Sales Navigator. This lead generation tool provides advanced lead searches and recommendations. It also includes CRM integrations and sales updates.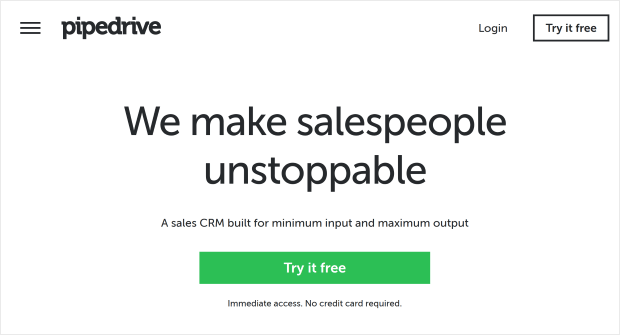 Pipedrive prides itself on simplicity and it really is easy to use. This piece of automatic lead generation software tracks all interactions with leads easily. Then you can see all the data in one unified dashboard whenever you check in. It also makes it easy to know what action to take next.
Communication Tools
As we mentioned in our article on checkout page optimization, talking to people who land on your site can help you win them as customers. That applies to leads, too. This next batch of lead generation tools will help with communication.
First, let's look at a few live chat tools.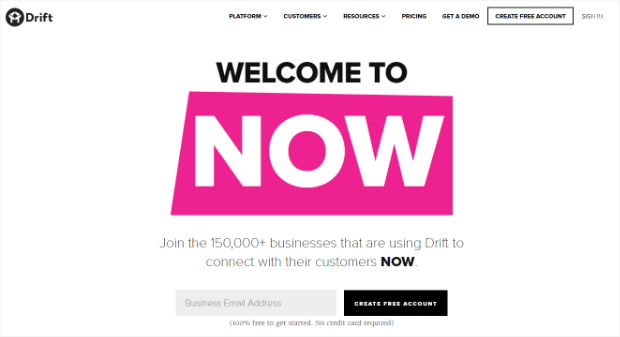 Drift helps you deliver helpful and personal service to customers by having a conversation with them. According to Drift, conversation drives half of all online sales, so this is crucial. This lead generation tool can help you wow your customers, and it includes a free level.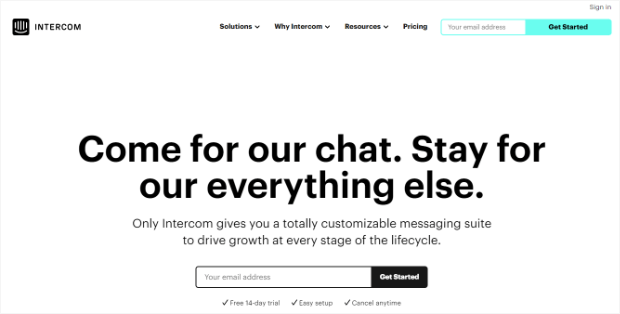 Need a modern messaging service to fully engage site visitors? Intercom could be the answer. As well as being one of the best lead capture tools around, Intercom can help with customer support and onboarding.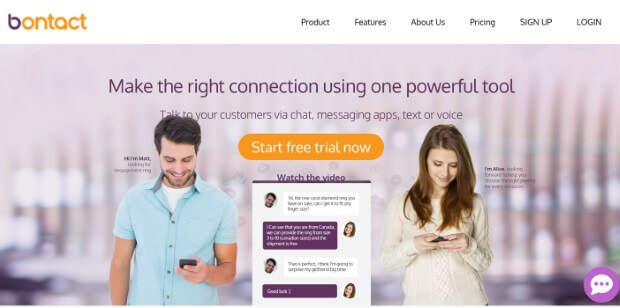 Thinking of using Facebook Messenger or WhatsApp Business to contact your leads? What about another platform? When you use Bontact, you don't have to choose. This lead generation app brings all your messaging under one roof to give you and your customers a unified, but cross-platform, experience.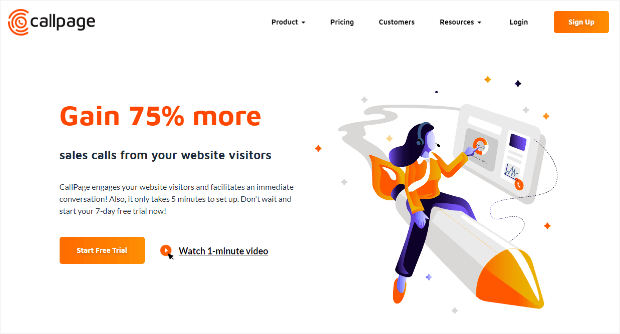 CallPage promises a 5-minute setup. After that, you can immediately start talking to visitors. Once they enter their phone number in the onscreen widget, they can be connected to you within seconds, no matter where they're located. That lets you answer their question so you can win their business.
Advertising Tools
If you want to get leads by promoting your business you'll need some lead generation tools to advertise your products and services. In addition to using social ads on Facebook, LinkedIn, Twitter, and others, here are some more lead generation services to try.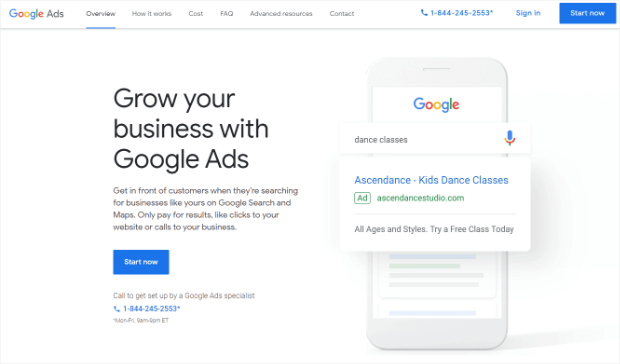 Google Ads service puts ads in front of people when they search for related terms. That makes the ads relevant and increases the chances that searchers will visit your website or call your business. One great feature is that setting up campaigns is free. You only pay for advertising when people click your ad.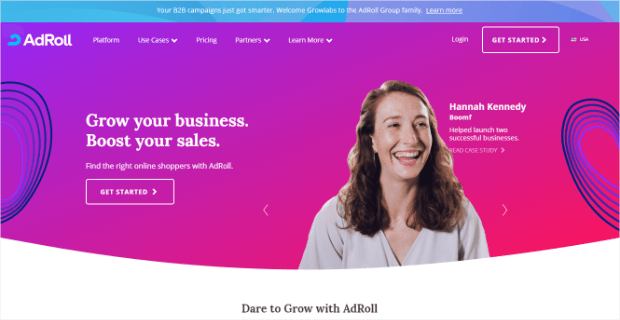 AdRoll helps display ads, social ads, and email work together to promote your business. It includes automation and rich insights so you can tweak campaigns for more growth.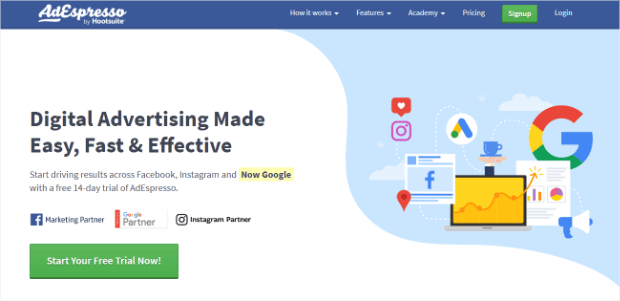 Hootsuite's AdEspresso is an optimization tool for Facebook, Instagram, and Google ads. It lets you create and test multiple ad variants with only a few clicks. You can run ads with various audiences, too, and measure what's most effective with in-depth analytics.
Other Lead Generation Tools
Finally, let's complete our roundup with a few other lead generation tools.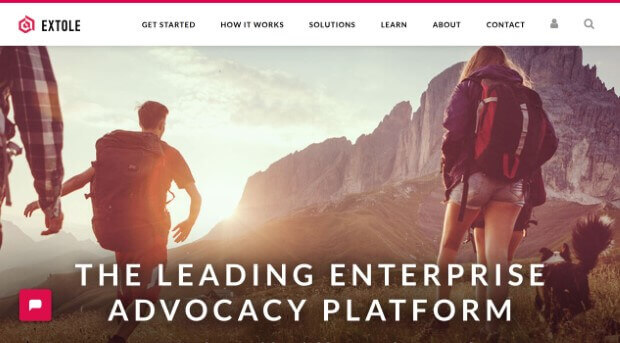 Word of mouth is a powerful lead generation tool. Extole harnesses that by being an advocacy marketing platform. It helps you turn customers into advocates, who then help you generate more leads.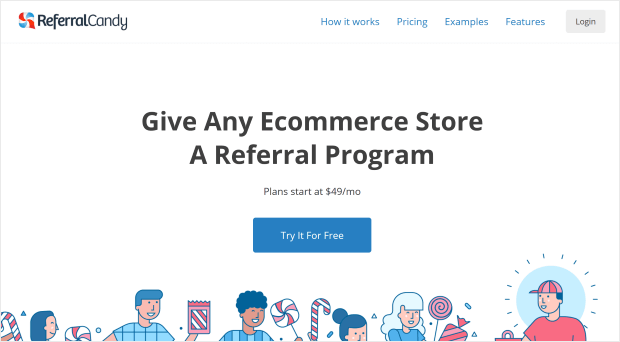 ReferralCandy helps eCommerce stores generate leads and sales by offering customers discounts for referring new business. You can easily customize a referral program for your business, and collect data on how the program is working.
One way to get more leads from website visitors is to find out what they want. You can use WPForms to create a poll or survey that gets this important information. Or simply integrate their simple drag and drop forms with other lead capture tools.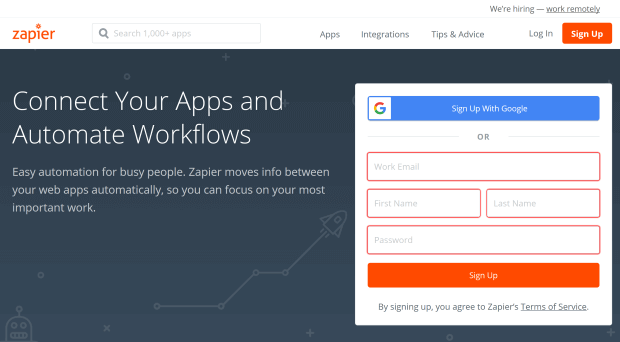 If you're wondering what Zapier's doing on a list of lead generation tools, the answer's simple. Zapier's here because it allows you to connect multiple business services together, including some of the lead generation software in our roundup. In fact, they have an OptinMonster lead trigger that makes it super easy to connect OptinMonster, the #1 conversion software in the world, with the other business services you use.
That's it! 36 of the best lead generation tools to get your list popping, conversions increasing, and your sales soaring. And, if you enjoyed this post, you'll absolutely love our MONSTER lead generation strategy guide, and our roundup of the best WordPress plugins. Go check 'em out.
OptinMonster is ready and able to take you where you want to go. Join us today and find out why we're the best lead generation software out there!