More than 281 billion emails were being sent and received daily in 2018 alone, with statistics showing that this number will surpass 347 billion in 2023: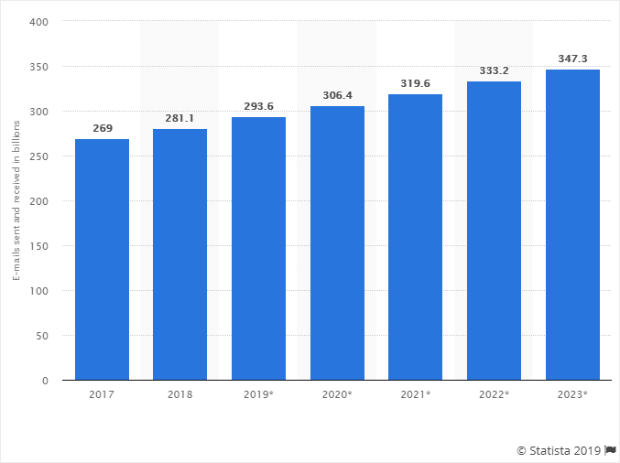 So, what's up with the claim that email marketing is dead/dying a slow death?
There could be some truth to that claim, in the sense that past email marketing practices are dead. Email marketing itself is not dying, it's simply evolving in an attempt to cover the constantly changing needs in the game that is called internet marketing.
But even so, email marketing makes absolutely no sense if there is no email list to begin with. And your business needs an email list that converts, seeing as email marketing's ROI is an astounding 4400%. Which basically means that for every dollar spent, businesses earn 44 dollars.
So, without further ado, let's look at 9 ways to grow your email list from scratch!
1. Show the Value Up Front
You know the specifics of your product and your business. You know why your product is of value and why each and every person in (or out of) your niche needs it. But do your potential subscribers know?
The answer is probably no, but even if they do, you'll need to remind them. So, what is it that your business or service has to offer to a prospect?
When you manage to answer that, find a creative way to incorporate the information into your subscribe button's copy, in a manner that will tell them just enough things to keep their curiosity going without withholding information.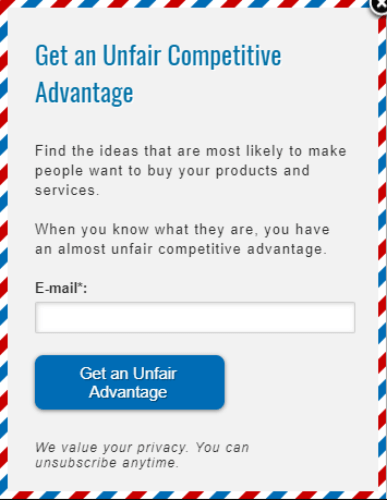 The newsletter form above is an example of the point I'm trying to make. Let's break it down a little bit.
This newsletter form tells you exactly what you need to hear.
What do you need from a product? To serve your needs and solve your problems.
What do you get by signing up here? "An unfair advantage" over your competitors.
Do you know what that advantage is? Nope, you don't.
But more importantly, do you care what this advantage is?
Again, the answer would be no. All you need is to get the edge and, in the end, stand out from the crowd.
Perhaps you don't know what product you'd like to have and that's okay, so long as the form can give you a guaranteed advantage, like the one above.
Also, take note of how this form makes the potential subscriber feel safe: "You can unsubscribe anytime."
Did you know that you can
store and export leads
from your OptinMonster dashboard with
Monster Leads
?
2. Study Your Audience
And what better way to do it than a survey?
It doesn't need to be too long, or have people give out too much information—this would surely turn a big part of your website's visitors away, and this is the last thing you need.
Keep it short and simple. Ask them why they visited your website, whether they have used your product and/or why they like it. You don't need more than a couple of questions.
But one of the questions should definitely be able to grab their email address.
That method will give you insight, help you segment your list once you build it, and make data-driven decisions that will be tailor-made to meet your business' needs.
Pro tip: Buyer personas could really help you come up with the perfect freebie!
3. Use Signup Forms That Aren't Dull
You'll need more than clever copy to grab someone's attention. So, take a moment and think, study the competitors in your niche and come up with something original.
In other words: out of all the email lists in all the websites in all the web, why should a prospect sign up to yours?
Well, it doesn't take an expert to figure out that you'll need to stand out from the crowd in order to achieve building a list that will be valuable and of use.
Optins are a must when trying to grow your email list from scratch. OptinMonster's coupon wheel, for example, is one that's original, fun, exciting and that converts. Here's what it looks like: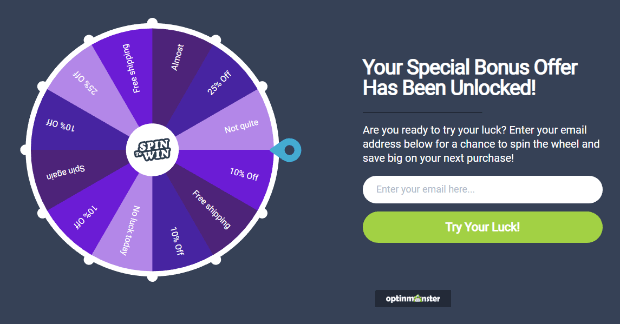 Simple, effective and satisfying, as it can somewhat gamify the whole process. And who doesn't like a little bit of harmless gambling?
But be careful: don't use something that wouldn't serve you or your brand's tone. It's better to do your research and find different ways to capture an email—like a different optin form—than not remain true to your tone.
Maybe consider a floating bar, a popup, something with exit intent? Take your time, do your A/B testing and analyze your own data.
Combine your stats with stats around the web. You'll probably come up with something great that complies with your business' needs that way.
CASE STUDY: Find out how Crossrope exploded their list 900% each month using exit intent optins!
4. How About a Landing Page?
There's no need for everything to lead to your website's home page. A landing page will work even better, as it has the ability to convert 5-15% of visitors, according to HubSpot, compared to the 3% maximum of the homepage.
Just make sure that your landing page serves its purpose. It should tell people what they need to do and how they need to do it, in order to make it to the finish line (as in, get what you're offering).
DigitalMarketer did pretty well in that respect: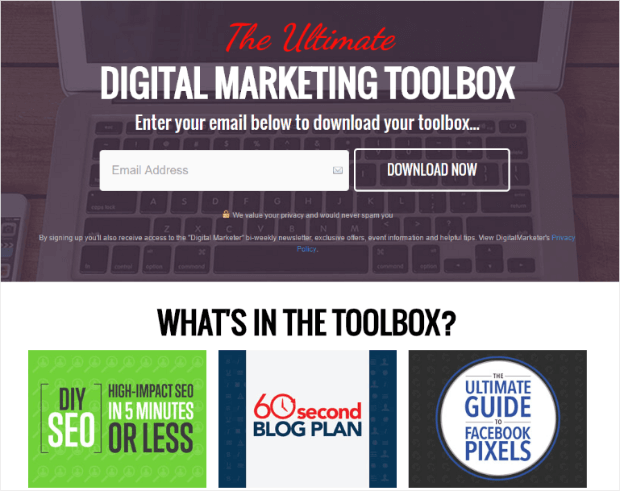 Attention-grabbing headline. ✔️ Clear CTA that means business without being imposing. ✔️ There's only one field to fill out. ✔️
The page even explains what the toolbox contains. What's not to like?
5. Use Your Social Media Wisely
Already have a newsletter going out every now and then? Pitch it!
You don't want to be too obvious? Include a link to your home page or—even better—a landing page to anything you post on social media.
Want to attract like-minded people that only talk business because that's what your brand is all about? Then LinkedIn should be your go-to. Promote posts in groups, post and link your blog/landing page/homepage, anything you think would serve your brand.
Don't have many followers? Bummer, but you can always include a link to your business' blog, homepage, landing page, you name it, in your personal email signature.
That way, the recipient of your emails will be able to put a face or a name to the business, which can only be beneficial, as we're in the Human To Human (H2H) era, business-wise.
You could even ask your friends and relatives to get in the game, pitch your newsletter to the people they know and act as affiliates, just to give you some advantage.
And don't be above incentives. Tell your prospects they can give you referrals and you'll give them content upgrades in return. Just make sure to get the numbers right, otherwise, you won't get as much traffic as you would've liked.
You can also use OptinMonster to grow boost followers with optins built for specific platforms. Here's one that was built to get more Facebook followers: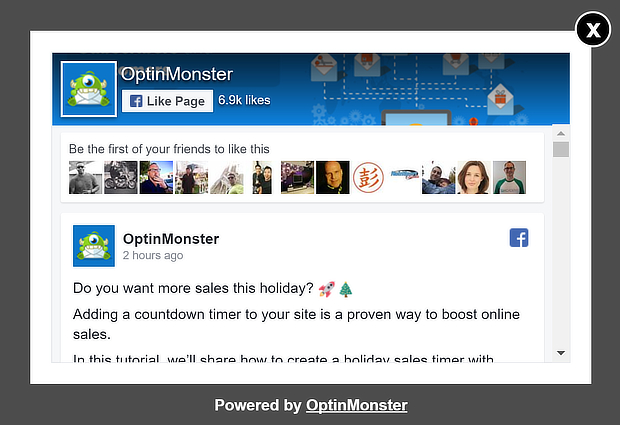 You can do the same for Twitter.
And while we're on about social media and how they can be beneficial to list-building, let's see another little technique:
6. Run a Contest!
On your social media pages, of course.
Contests will help you engage with a broader audience. Ask your followers to engage with likes, follows, comments and shares. User-generated content also never fails to get a party going.
The same rule applies in this case: try and redirect your prospects to your landing page and get them to sign up for your email.
Don't forget that GDPR regulations are something that you'll need to take into account, but there are ways to work around that.
Since the prospect's email cannot be a requirement for your contest, as it has to be willingly given regardless of the contest's rules, you can ask for it nicely by simply asking people that end up in your landing page to enter their email if they want to get updates on your company.
Again, copy plays a huge role in the response, as it'll need to entice visitors. Try and use phrasing that will be just the right amount of witty and informative. As with everything, your copy will need to answer the ever-prominent question "Why?"
And a word of advice, while we're at it: the contest prize should be big, but not too big. You don't want people joining in just for the winnings that won't engage down the line.
But, don't be discouraged if you get more participants than you get subscribers. Engagement will only help you in the long run and will create the much-desired buzz around your name, no matter what.
7. Don't Buy Lists
Yes, it's hard to grow your email list from scratch. But, honestly, buying a list will do more harm than good.
Lead lists are a guaranteed way to break the bank without even needing to. While it seems to be the easy and foolproof option, you'll need to remember the following:
If you or your audience reside in Europe, then this is a GDPR violation and it's not to be taken lightly, as GDPR rules all email correspondence there.
But this is not the only reason why you should never resort to buying lists.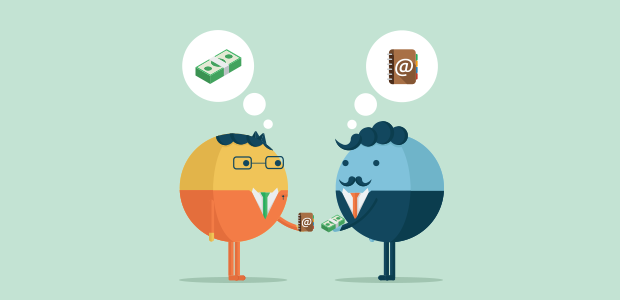 These signups are not yours. It's like being dragged to eat at a restaurant you've never heard of before, without even knowing if anything that you'd like to eat will be on the menu.
Or, if you want me to make my point plainer, it's a violation of the subscriber's trust.
The subscriber will definitely flag your emails as spam and will block you. And this won't look good when it comes to deliverability, click-through rates, or anything related to email marketing, really.
Oh, and by the way, do you know many people who sell things that actually still work for them? Would you sell your car, if you were completely happy with it and it still worked perfectly? I'm willing to bet you anything that the answer is no.
Which means that this list is, for some reason, of no use to the seller. And it will probably be of no use to you as well.
8. Say Yes to Guest Blogging
Think about it: content is king, and quality content is what everyone is looking for, regardless of their niche.
You can contact bloggers, influencers, websites that accept guest posts and ask for a collaboration.
This will help your website's link travel faster around the web, more and more people looking for quality content will click on it and, provided they're happy with what you're about, you'll get your subscribers' count up and running in no time!
Not to mention that this serves as social proof. An influencer wouldn't recommend anything short of fantastic to their loyal followers and, on the other hand, a website mentioned by many sources just has to be good.
You can use OptinMonster's handy guide to set up a guest blogging strategy now.
9. Personalize and Optimize
Your target group may more or less be homogenous, but on the other hand, every person in this group has different needs and, more importantly, wants to feel different and pampered.
So, give these people an option and make it clear as day that they can sign up for any kind of newsletter they want as Buzzfeed does:

Even better, give your subscribers the option to receive newsletters whenever they want to.

Again, like Buzzfeed!
Want more proof on why you need this?
Take a look at this graph: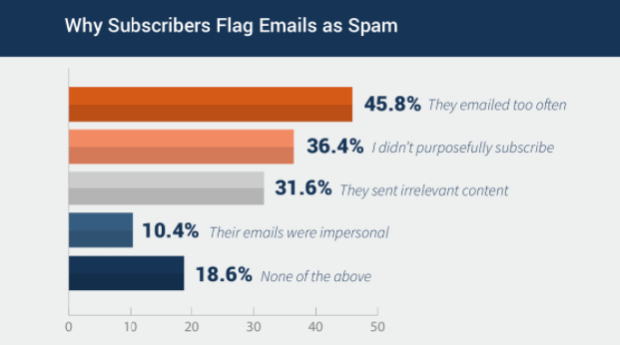 The first reason why subscribers mark something as spam is that they receive emails too often. And since there's no secret sauce to how many emails are juuuust right, there's a need for personalization.
But why am I saying this?
Because word-of-mouth is still a thing! One happy subscriber can make all the difference in list building (and anything marketing related, really).
Don't underestimate it, especially if you're planning to go through with incentives and a referral program.
Therefore, you should go ahead, personalize first and optimize for mobile later, seeing as most emails are opened on mobile anyway.
Make the experience memorable. You'll definitely get a good reputation because of these components, and a good reputation does mean a good signup score.
This step works both for the "before" and the "after" stage of building an email list, as personalization and optimization never really ends, so long as you have loyal subscribers and users that like what they see.
After Listbuilding
Maybe you're wondering if there is life after list-building. What happens next? What can you do to improve the emails themselves?
I wouldn't be able to close this article without giving you a tip or two on that one. You can't put all of your time, effort and energy on building your list and not consider the email itself.
So here are some brief tips on how to get your subscribers going!
Cut to the Chase
People usually read their emails while having their morning coffee, stuck at a traffic light, eating lunch or perhaps right before bed. Long prologues are a turn-off.
Clear and Simple Copy Doesn't Equal Unoriginal Copy
On the contrary, it takes true originality and talent to get your point across in a simple manner. Especially when you take into account just how much you need that copy, seeing as images are turned off in most cases.
So don't just rely on design (though it is important as well).
Offer Original Content
Why would you read a newsletter that has the same content as the blog? You wouldn't, that's the answer.
You'd likely prefer seeing buttons that would redirect you to the blog itself—or maybe a little "Tip of the Day" section—to seeing an article that you could find in the blog.
Learn how to write email marketing copy that converts with OptinMonster's guide.
Oh, That Elusive Subject Line
Keep it short. Keep it simple. Keep it personal. In other words, when a person sees their name on the subject line, they tend to click on it.
And when they see their name and the word "Save" next to it, they might just run to the email's general direction. Which brings me to another point…
Human to Human Isn't About Sales
I couldn't be going on and on about personalization and not mention that itty bitty detail. Since we're talking about human interaction, the tone can't be that of a salesperson. You'll need something that sounds like a friend giving advice.
Go Crazy With Different Campaigns
Sending out different newsletters for different reasons is a nice move. For example, everyone loves receiving "Happy birthday" emails with recommendations.
Templates Are Your Friend
You can't use the same template for everything. Your email automations provider will hook you up with newsletter templates. And sending out different emails for different reasons and templates that are relevant does work.
Check out these email newsletter design tips from OptinMonster that will boost engagement.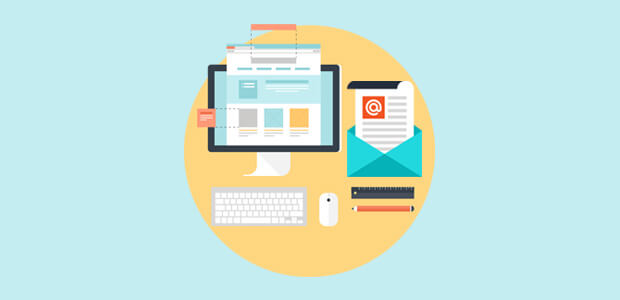 List Segmentation
This will help you target your campaigns and therefore, this is your friend as well. It will put an end to those annoying emails that have nothing to do with your prospects' interests.
Just break your list down to little pieces, use the data that you've gathered and go crazy!
Wrapping Up
I think the point is quite clear:
Email lists have come a long way, much like email marketing itself, since the early days of spam and the not-too-long-gone days of email blasts (yeah, don't use those, please. For your own sake).
All businesses need an email list, yours included. It'll bring you leads, and if you play the game just right, the conversion rate will help your business skyrocket.
So, what do you think of all these tips? Have you been able to grow your email list from scratch—how'd you do it? Feel free to comment and, if you found the article to be helpful, share and spread the word!