Are you looking for the best FOMO marketing tools to boost your conversions?
Adding FOMO to your marketing is a proven way to increase engagement, sales, and revenue.
It's how the most successful eCommerce stores and content publishers create anticipation for their products and services.
And if you want to make the most out of this technique, you should be using the best FOMO marketing tools.
What is FOMO Marketing?
FOMO stands for the Fear of Missing out, and it's an age-old psychological concept based on our desire to belong.
None of us like the idea of losing out.
For example, we feel left out when we see awesome pictures of the group holiday we decided to skip.
So, what does FOMO mean in marketing?
FOMO marketing is a type of marketing where you tap into your customer's natural urge to take advantage of a great deal or experience.
Companies have been using FOMO in their marketing since long before the internet was invented. Think of all the limited time sales offers in physical stores and infomercials.
Time sensitive promotions like Black Friday and Cyber Monday are well-known examples of FOMO marketing. And these two sales bring in more than $50 billion!
We know those offers aren't going to be around for much longer, so we move fast because we don't want a great deal to slip through our fingers.
By adding FOMO to your marketing strategy, you're doing two things:
Showing that other people are benefitting from your products
Creating a sense of urgency to make a purchase
To sum up, FOMO creates anticipation and makes your customers more eager to buy from you.
Now, what does this look like for your business?
Here are examples of FOMO marketing:
Flash sales
Expiring content
Early bird discounts
Low stock messages
Instead, it's a nudge in the right direction.
If your customer was on the fence about a certain product, FOMO might just the push they need.
Fortunately, adding FOMO is easier than it's ever been with the right tools.
Best FOMO Marketing Tools
Great FOMO marketing tools make it so simple for you to increase engagement and boost sales.
There's plenty of FOMO tools on the market, so we focused on effective tools that are also easy to use.
You won't need to write a line of code to any of these FOMO marketing tools to your site today.
Let's begin.
If you want to add FOMO notification to your website, TrustPulse is the fastest way to make it happen.
TrustPulse lets you create FOMO notifications from the web traffic you already have.
What that means is you can display FOMO notification right away.
The best thing is it takes five minutes to create and publish a FOMO notification with TrustPulse. That's a small amount of time for a change that increases conversions by up to 15%.
Here's how it works.
TrustPulse shows your site visitors how other people are interacting with your site in real time.
A small message appears each time someone makes a purchase or joins your mailing list.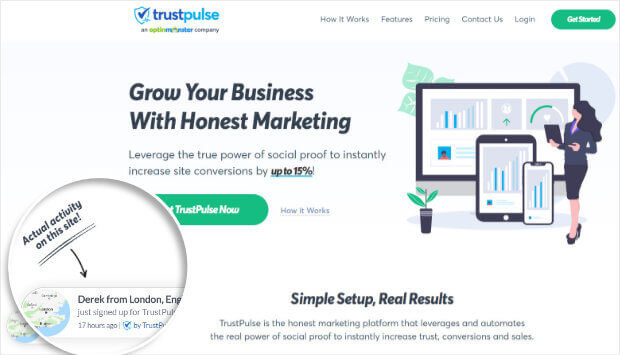 You can create a FOMO notification for any action you want to highlight, like:
Showing these real-time stats encourages other people to check out your content.
Again, one of the advantages of TrustPulse is it's incredibly easy to set up and use.
With TrustPulse, you can:
Customize your notifications to match your site and brand
Sync easily with any website
Set up advanced targeting rules to display notifications exactly where you want to
And, it's free to get started!
Urgency is one of the most effective ways to drive FOMO.
When we know something's not going to be around for a long time, we feel compelled to act.
That's just the way we're wired.
And here's where a FOMO marketing tool like OptinMonster comes in handy.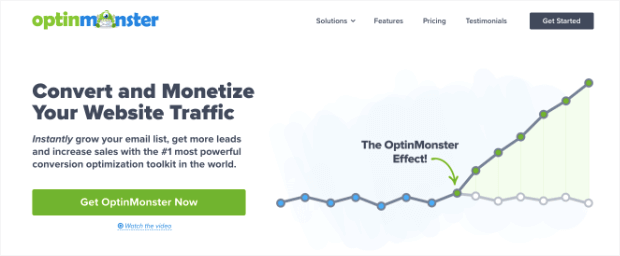 OptinMonster lets you build high-converting popups that create urgency.
With OptinMonster, you can add countdown timers to campaigns to quickly boost conversions.
Cracku used OptinMonster campaigns with countdown timers to increase conversions by 300%.
This is a great FOMO example to help your customers make a buying decision.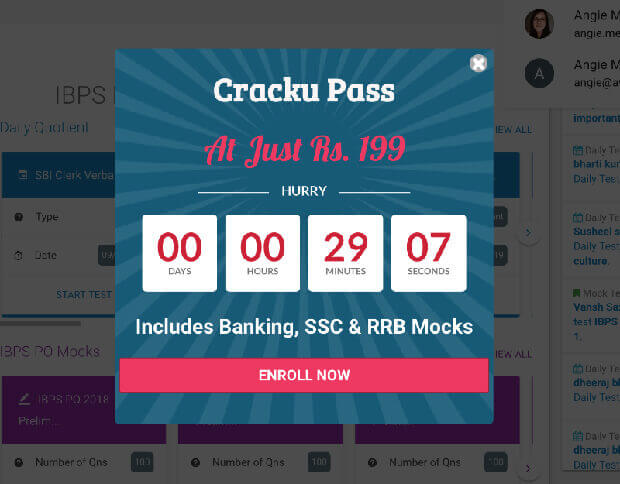 The best thing is it's incredibly easy to create targeted popup campaigns in OptinMonster.
OptinMonster offers:
Beautiful time sensitive templates with built-in timers that you can easily customize
Targeting and trigger rules to show your FOMO campaigns to the right visitor at the right time
Analytics to reveal the most effective FOMO marketing messages
Once you start building your list, you can begin to run email marketing campaigns that include FOMO.
And that brings us to our next FOMO marketing tool.
Email marketing is one of the best ways to reach your customers.
The latest email marketing statistics show 90% of people use email and even 99% of us check our email every day.
But if you want to get the most of email marketing, you need to use the right email service provider.
Constant Contact comes with everything you need to send personalized emails in bulk.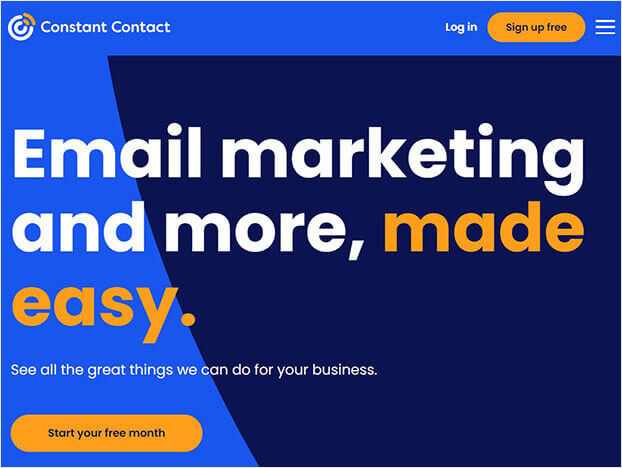 With Constant Contact, you can create stunning newsletters with an easy to use drag and drop builder.
So, how do you add FOMO to your email marketing efforts?
Consider sharing:
Updates about exclusive deals
Alerts when stock is running low for their saved products
Cart abandonment emails to remind them about items in their carts
Want a simple way to create FOMO with online reviews?
When people see other people getting value from your business, they'll want to check your products out too.
And reviews are the best way to show customers are using and enjoying your products.
WPForms lets you easily get reviews from your site visitors.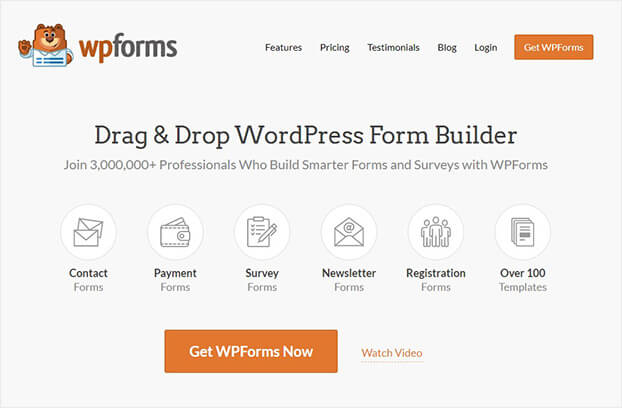 All you need to do is download and install the plugin. Then, customers can submit their views directly on your site.
The review will be saved as a draft post. And you can check it before you publish the post.
Thrive Ovation is another FOMO marketing tool you can use to add reviews to your site.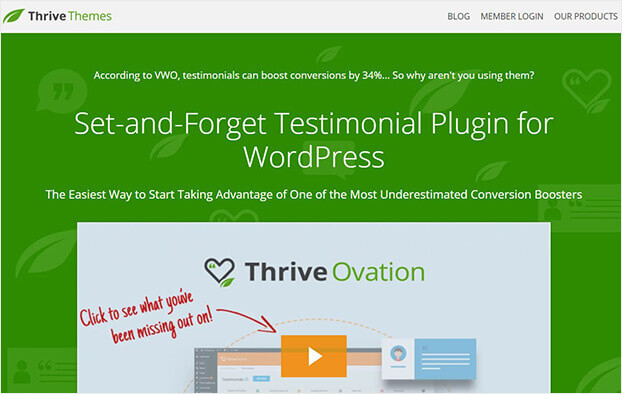 It's a customer testimonial software that turns your WordPress comments and social media posts into testimonials.
Here's how it works.
When someone leaves a great comment on your WordPress site, you can save that to Thrive Ovation. It will store the person's name and picture, so you can publish it.
You'll be able to do the same with the comments you receive on social media.
FOMO is a tool for sending real-time notifications to your site visitors.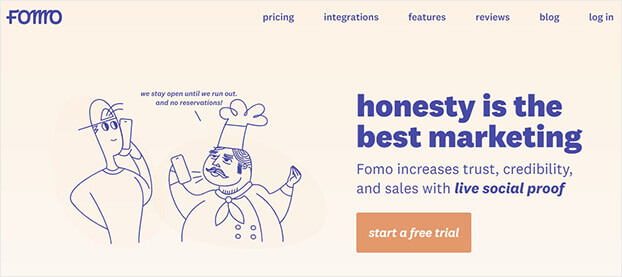 Whenever your customers interact with your brand, you can trigger a notification to appear on your site.
It lets you display purchase notifications, email signup notifications, and more.
These notifications send the right signals to your site visitors, adding credibility to your online brand.
That's it. We've covered the best FOMO marketing tools to help you drive conversions.
Want to get started with FOMO right away? Get TrustPulse today.