Are you looking for the most in-depth FOMO marketing guide online? If so, you're in the right place.
FOMO (or "fear of missing out") is one of the most effective marketing tactics you can use to increase conversions.
And yet, too many marketers either aren't using FOMO correctly or, worse, they aren't using it at all.
That's why, today, you'll learn everything you need to know about FOMO. We'll cover what FOMO marketing is, how to use it in your marketing strategy, and everything else in between.
We'll also share some FOMO marketing campaigns with you for inspiration.
This is one of the most comprehensive FOMO marketing guides out there. So to help you navigate your way through, feel free to use this table of contents:
That said, we highly recommend going through the entire guide so you can fully master these FOMO marketing principles.
Let's get started.
What Is FOMO?
Have you ever gone on vacation and felt you needed to try all the best foods? Have you ever said yes to going out when you were tired? How about checking social media numerous times per day?
If the answer to any of those questions is yes, you've experienced fear of missing out (FOMO). It's one of the most common feelings people get, especially among millennials.
FOMO is a psychology concept. As humans, we feel the need to belong and fit in. If we see other people doing something, we want to do it too. That's usually how trends emerge. Do you remember when everyone had the same toy when you were a kid?
And in the marketing world, FOMO is a type of social proof that businesses use to convert more leads.
What Does FOMO Have to Do With Marketing?
Today, FOMO and marketing go hand in hand. As a user, you may not even notice the company's FOMO strategy. But it's everywhere. Anytime you see something that says "last chance," "only 4 rooms left," or "today only," it's part of a FOMO strategy.
If you have a business, having a FOMO marketing strategy can significantly help you improve your CRO (conversion rate optimization) and boost sales.
Here are a few phrases where you might hear (or say) FOMO being used in:
"I can't get over your shoes. I'm experiencing some hard FOMO right now."
"I felt FOMO so hard when I saw that countdown timer go from one minute to 59 seconds."
"All of my friends are going on a hike this weekend, and I'm stuck here. My FOMO is out of control."
FOMO works whether you're a blogger, small business, corporate, or an eCommerce store.
But how can you leverage FOMO to get the most out of your marketing efforts? The best FOMO marketing tool available is TrustPulse: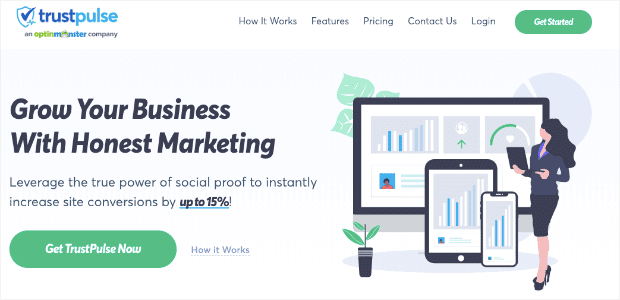 TrustPulse is hands down the best social proof software on the market. It lets you quickly and easily create social proof notifications to boost conversions on your site.
With TrustPulse, you can leverage social proof to increase your:
Newsletter signups
Webinar registrations
Survey participants
Pageviews (to strengthen your SEO efforts)
Sales
And more…
That's because the TrustPulse plugin captures real-time actions that people are taking with your brand and displays it across your site. When people see these small notifications, they get hit with a healthy does of FOMO that pushes them into action.
You've likely seen these notifications before. They look something like this:

And the best part is there's almost zero learning curve.
That means you can create professional social proof notifications in a matter of minutes, even if you don't have any coding or "tech skills" to rely on.
Plus, you can target these FOMO campaigns across your site, so you can make sure they're seen by the right people, in the right places, and at just the right time in their customer journey.
This makes TrustPulse the best FOMO marketing tool around.
Want to see it in action for yourself? Sign up for your 100% risk-free TrustPulse account today!
Now let's take a look at a few different types of FOMO that you can use on your site.
The Different Types of FOMO
To help you better understand what FOMO truly is and how people feel when experiencing it, here's a list of examples of all the different types of FOMO you (or anyone) might experience.
1. Concert/Festival FOMO
You might experience FOMO while at home in pajamas scrolling through social media and seeing everyone in cute hippie clothes rocking out to the excellent music, making everyone who's not doing the same feel inferior.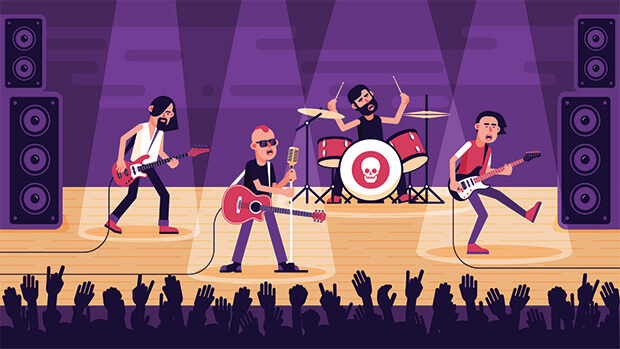 2. Special Offers, Deals & Discounts FOMO
You might experience FOMO when a friend boasts about the fantastic deal they just got on a cool pair of shoes, but the promotion has already passed, and you missed out.
3. Fashion FOMO
You might experience FOMO when you show up to a party and see someone wearing something way nicer and wish you'd tried harder. Next time!
4. Date FOMO
You might experience FOMO when your best friend goes on a date, and you know you're going to hear all about it when they get back. Whether it was good or bad, you'll be frustrated your friend got a good story, and all you got was a bag of chips and a movie.
5. Vacation FOMO
You might experience FOMO while scrolling through your feed and seeing vacation pictures. How are all these people on sunny tropical beaches or skiing the Swiss Alps while you're stuck at work all the time? How do they have the money? It's just not fair!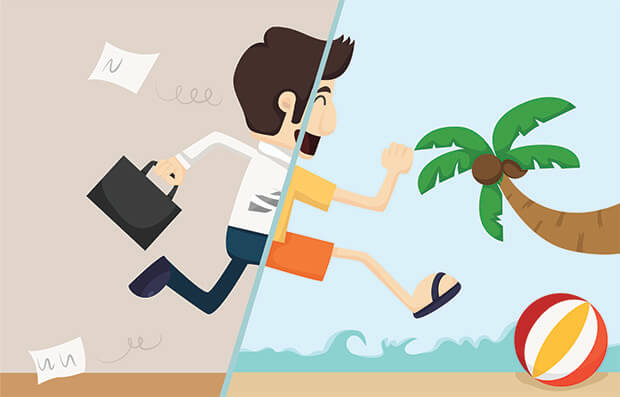 6. Time FOMO
You might experience FOMO while seeing a time limit on a deal and think you're going to miss out if you don't act right now because you know you'll forget if you save it for later.
7. Food FOMO
You might experience food FOMO if you go to a restaurant and get stuck on what to order because everything looks so good.
8. Missing out in General FOMO
You might experience FOMO while being sick on a Friday night. While your friends are making plans on the group chat, you're stuck inside eating soup and hugging a pillow. You might wonder what fun they'll get up to and if they'll invite you along next time.
Who Experiences FOMO?
There's one specific generation that experiences FOMO the most. And, they're the most likely to spread FOMO to other people. They're the generation who have an average screen time of 6 hours per day and post Instagram stories consistently.
Can you guess which generation?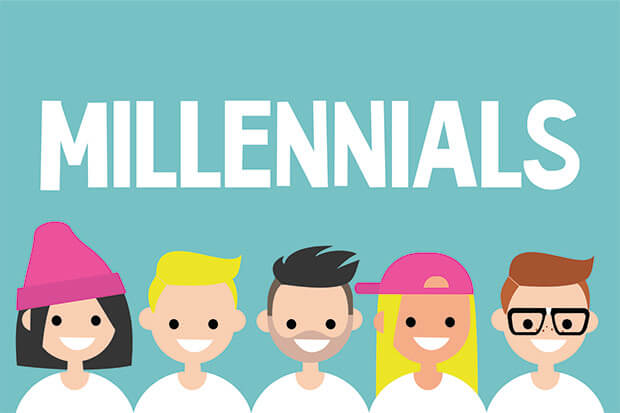 That's right! Millennials are most affected by FOMO. Millennials are those between ages 23 and 34 who have jobs and are generally money spenders.
Because of this, your FOMO marketing strategy will mostly be geared mostly towards them.
FOMO Marketing Statistics
Now that you understand what FOMO is, what types of FOMO there is, and who experiences it the most, looking at statistics can really help you get FOMO marketing ideas for your FOMO marketing strategy.
So without further ado, here are the most important FOMO Statistics in digital marketing.
Millennial FOMO Statistics
Let's start with some statistics to back up the fact that millennials are the number 1 FOMO experiencers. 56% of the world's population experiences FOMO. And within millennials, 69% (7 out of 10) experience FOMO daily. Also mentioned earlier, millennials are likely to influence other millennials. 33% of people try to conduct FOMO among their peers.
FOMO is mainly felt while the user is scrolling through social media on their phones. That's why 45% of people who experience FOMO can't go for more than 12 hours without checking social media feeds. Some FOMO is more severe than others. 20% of millennials can't go for as little as 1 hour without checking their phones.
FOMO triggers a lot of feelings. 36% of millennials are afraid of feeling like an outsider, 26% fear of losing friends, and 23% fear of being judged. FOMO doesn't only come from social media sites, but in real life, too. 14% of millennials fear of being out of the loop at work or home.
Experience FOMO Statistics
It's important to understand FOMO statistics related to experiences since experience FOMO is the most common type of FOMO. Experiences can be anything like parties, going out to eat, concerts, or travel. 78% of millennials would rather spend money on experiences over stuff.
72% of millennials say they would increase their spending on real-life experiences. And they're not just saying it. They're actually doing it. In the past year, 82% of millennials attended an event.
Attending events can play a big roll in feeling belonged. 69% say that attending events strengthens relationships, and 77% say their favorite memories came from attending an event.
Spending FOMO Statistics
FOMO definitely influences the amount of money people spend. 40% of people say they spend money on things once per year just to post it on social media. Not only that, but 48% spent money they didn't have to keep up with friends.
As a marketer, it's important to know that 60% of people make purchases because of FOMO, mostly within 24 hours.
41% of people say "yes" to spending because they worry about not being invited in the future. That's one of the reasons FOMO has increased so much in the past years. Since 1987, spending money on experiences has increased as much as 70%! That's a huge amount!
Now that you know all the best FOMO statistics, you should also know how to use FOMO in marketing. The next part of this article will focus on steps to creating a strong FOMO marketing strategy using different FOMO marketing techniques.
Different Uses of FOMO
Use FOMO on Social Media
As you saw in the statistics section above, the relationship between FOMO and social media is undeniable.
Using FOMO social media marketing is bound to get you more conversions. Before you use these strategies, make sure you have your social media profiles up and running with a decent following base.
1. Create a Hashtag
Twitter may have created social media hashtags, but Instagram made it a popular trend.
Hashtags are a great way to increase brand awareness, encourage user-generated content, and get follower engagement. According to studies by Agorapulse, posts with hashtags got 70% more likes and 392% more comments.
So, create a hashtag that's related to your business or your niche and encourage your followers to share it.
If your hashtag strategy is right, once people click on the hashtag, it should lead to a page of people wearing or using your product. Users who see other people wearing or using your product will think, "wow, I don't want to miss out on this!"
An example of a company that does this is Vessi Footwear. They created the hashtag #vessifootwear. Once the hashtag is opened, there are images from people all over the world wearing Vessi shoes.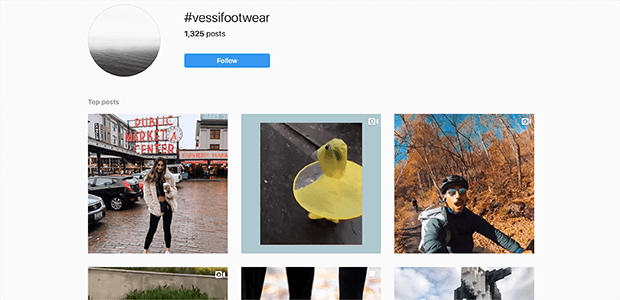 So Vessi did it well, but how can you come up with good hashtags too? Well, to get the most targeted hashtags, you'll need to do a bit of research first. The next 2 points are the most important steps.
2. Search Trends
Search trends that are related to your line of business. If you have a blog, keywords that you already use can be a great place to start.
To search on Instagram, click on the magnifying glass icon, enter your keyword, then select "tags" from the dropdown menu.
The results of each search will reveal all the top hashtags that are closely related to the hashtag you searched, which will give you FOMO marketing ideas for even more hashtags you can use to reach and engage with your audience.
In the example below, the user searched "dog collar" to see all related tags.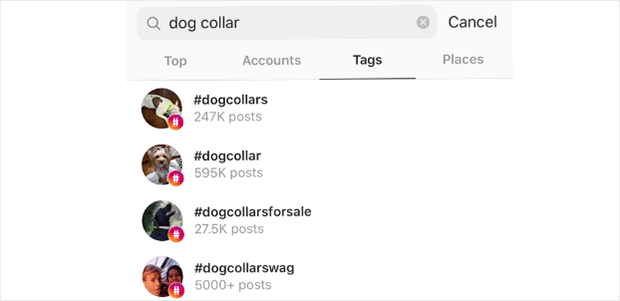 3. Research Your Audience
Research your audience to know which targeted hashtags to use. Go through a few of your follower's profiles and see which hashtags they're using and include them in your posts.
Of course, make sure the hashtags are relevant and include keywords that users in your type of business are searching for.
4. Use Content That Expires
Millennials love Instagram and SnapChat, both of which are used to post stories with a time limit.
Posting exclusive content on Instagram and SnapChat stories is a great way to create exclusiveness and trigger FOMO. Only the people who tune in with your brand's stories every 24 hours will be able to see if you're announcing any sales or events.
Also, one of the most exciting things about expiring content is that it allows brands to be bolder with what they post. It's not like posting a picture to your feed where people can judge it over and over again.
With this in mind, create fun videos with your Instagram video editing tools and show off your brand's spirit!
5. Create a Private Facebook Group
Use a Facebook group to post all your best upcoming deals, new articles, events, or anything you'd like. But, make sure you make it private!
Because users afraid of missing out on your content, it will give them a reason to join the Facebook group. You can post about announcements to Facebook on your Instagram stories to encourage your Instagram followers to join your Facebook group as well.
If you get enough people and maintain the group well, it could become a community where not only do you get a lot of user engagement but also collect testimonials and build customer trust.
There's a Facebook group for trading and selling Lululemon clothing items. Lululemon is a pretty expensive sports clothing brand, so people are always looking to get better deals when possible.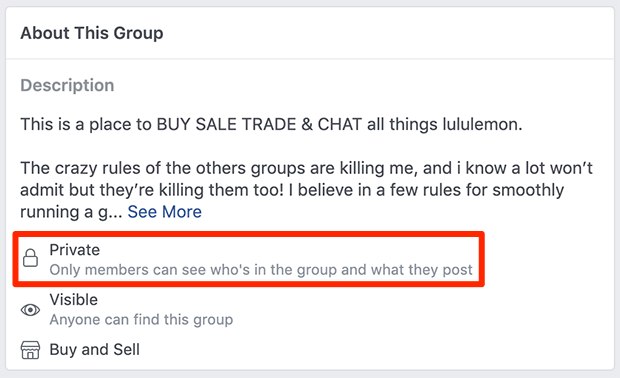 The host of this group made it private, encouraging people to join to see posts about deals and trades.
6. Use Influencer Marketing
Influencer marketing is now mainstream. For a good reason, too. Did you know that 4 in 10 millennials trust influencers even more than friends? It's hard for brands to replicate that kind of trust and exclusivity with users — That's why influencer marketing is so effective.
And if you're promoting your products, to create extra FOMO, be sure to pass the content marketing efforts off to an influencer. If users see that their admired influencer is showing off your brand, they'll trust that the brand is worth the buy.
Also, shoppers are more likely to purchase sooner than later. The 'don't miss out' psychology behind FOMO makes the user want to buy now while the influencer is still using the product, rather than later, when their on to the next thing.
7. Advertise on Different Channels
Don't keep all your eggs in one basket! Advertise on multiple social media sites at the same time. Your followers aren't the same on every platform, so doing this will open you up to a larger network of potential customers.
Use FOMO on Your Website
Most users would rather make a purchase right now than regret not making one later. Using the following FOMO tactics on your website can get users to make on the spot purchases or even return to their abandoned shopping carts.
1. Tease Your Audience
When you know you have something big coming out, announce it. Let your users experience FOMO before they can even get their hands on the product.
Sneak peeks, freebies, and announcements of upcoming products are an excellent way of boosting your email list.
You can make a quick announcement on Instagram stories, SnapChat, Facebook, or Twitter hinting at the product. Or, you can straight up let them know what they're going to get.
SEO That Works shares exactly what the user will get with the next course they're offering with a "join now" button so users can get on the updates list.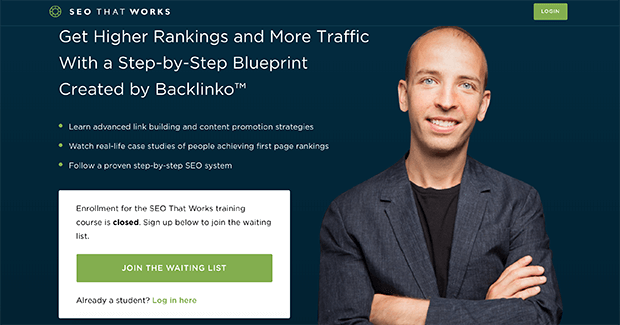 2. Display Testimonials 
Testimonials are written or video statements from customers that show your credibility and level of expertise. They strengthen your relationships and show people that your product is worth it. And, seeing several good testimonials is like a green light to buying a product since customers trust other customers.
There are a few places you can place testimonials to get the best conversions like landing pages, sales and product pages, your homepage, on Facebook, and on checkout pages.
3. Let Your Customers Know Your Product Is in High Demand
Have you ever browsed the internet for a hotel and saw a notification that says something like this?

If your product is in demand, let people know! Showing demand is a great way to use FOMO in your marketing strategy. People feel like if others are considering the product, it must be good.
Etsy lets shoppers know how many people have items sitting in their carts.

After seeing a notification like this, shoppers know they may miss out if they turn their backs and come back to the product later.
4. Show Product Availability
Nothing triggers FOMO more than showing how much of the product is left in stock. Buyers know they have to act today. Otherwise, they'll miss out. There are a ton of ways to trigger this feeling within your buyers.
If you're in the travel business, you can show how many spaces you have left. Expedia shows the number of rooms remaining.

And if you're in the eCommerce business, you can show how many items are left in stock.
Using this kind of tactic all year works great. But to ramp up your sales during the holiday season like Black Friday and Cyber Monday, this tactic is essential since you'll be receiving nearly 3 times the traffic you usually do. Showing product availability will lead to more on-the-spot sales.
5. Use an Exit-Intent Popup
Exit-intent popups are designed to show up as soon as the user starts moving their mouse towards the back or exit button.
You can use FOMO marketing campaigns with your exit-intent popups to try and catch those trying to leave by showing deals. Your popup can say something like, "Wait! Get 15% off today only!"
On your popup, you can also remind them of product availability and high demand. Or, you can literally let shoppers know they'll miss out. Say something like: "Are you sure you want to leave? We think you may regret it later…"
Exit-intent popups are easy to make with a tool like OptinMonster. You can change the text to say anything you want, display product images, and link people where you want them to go.
This is just an example of an exit-intent popup you can make with OptinMonster to trigger FOMO.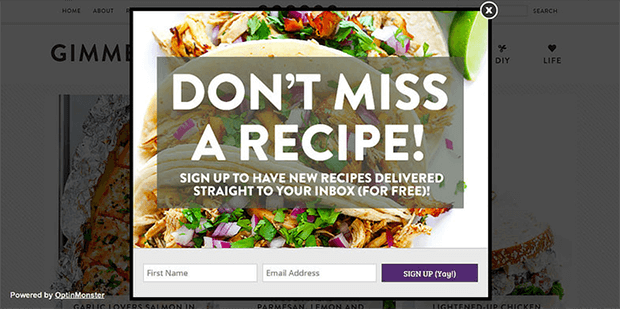 6. Use Countdown Timers
Sometimes, people need to see an actual number to feel FOMO. With your popups from OptinMonster, you can also add a countdown timer to show visitors they're running out of time.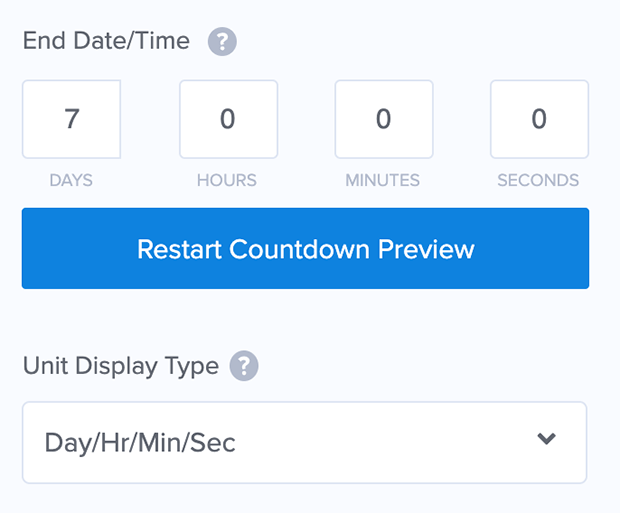 You can set it for a number of days, hours, minutes, or even seconds.
7. Limit Free Shipping 
Do you often see free shipping added on as a bonus? To trigger FOMO, you can set free shipping for a limited amount of time.
Also, to get more sales, you can set a budget for free shipping. For example, customers get free shipping if they spend over $100. This tactic is extremely effective in getting more sales. In fact, 58% of shoppers are more likely to add items to their carts if they qualify for free shipping.
This is a pretty common practice among online businesses. Amazon puts a limit on certain items, and the free shipping limit isn't that high.

And, where Amazon gets really clever is by offering unlimited free shipping by becoming a member.

8. Use a Paywall or Gated Content
Depending on what industry you're in, setting up gated content could be effective.
If you have a really juicy piece of content or even a course, on let's say SEO, you can share a little summary of the article or a list of what's included in the course to get people excited about it. Then, block the full content and charge people for it or make them give their emails.
Setting up gated content will create curiosity and FOMO with your users. Companies like the New York Times have done well with this.
For this to work well for you, you should already be established and have customer trust. Users are only going to pay or give their emails if they know you can deliver value to them either from previous experiences with you or from reading amazing customer testimonials.
Use FOMO in Email Marketing
Emails are an excellent way to reach out to your customers and subscribers. Did you know email marketing is up to 40 times more effective than social media? Because of this, email marketing is the place to use your FOMO tactics.
Here are a few ways to include FOMO in your email marketing.
1. Use Clever Messaging
The open rate for email subject lines can depend on the industry, but the average is only about 17.92%. To boost this number, make sure you spend some time on your email subject lines to include clever messaging.
Clever subject lines that trigger FOMO would include something bout limited edition, limited stock, or limited time. Here are some examples of what you could say:
Example #1: "John, earn 15% off today only."
Example #2: "You're about to miss out on this huge sale."
Example #3: "Looks like it's your last chance to snag this deal."
Example #4: "Tomorrow only: Get free shipping on all products."
And, here is an example of an actual email subject line that's announcing the last chance to save on a huge deal.

Those are just a few examples, but what you can write is endless. Also, using the words "URGENT" and "important" can make the subscriber curious, leading them to open the email without fully knowing what it's about.
Your subject lines will depend on your products and your target audience, so adjust them as needed.
2. Warn Users About Expiring Content
Using one of the subject lines above, you can warn your email list about products that are just about to expire. This way, customers will know they don't have much time left to make a move.
In the email body, include the full details about the situation. Maybe the item is about to go out of stock, or the sale is ending in a matter of days. Then, always include a button leading to the product so the user can check it out and make a purchase.
Namecheap did this well by showing all the details, including the product discount percentage, which products are discounted, and exactly the date and time the sale is ending. The call to action button is visible with contrasting colors.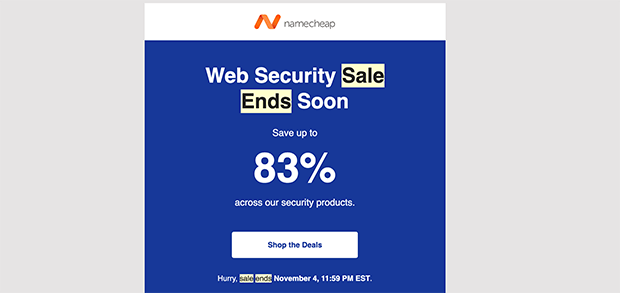 The only thing to watch out for is giving too much time notice.
If users think they have plenty of time, they'll save it for later and possibly forget about it. To avoid this, set up automated emails to go out as the sale gets closer. You can even send one out at the last hour of the sale.
3. Let Users Know They've Missed Out
Nobody likes missing out on a deal, nor does anybody want to be reminded they've missed out on a deal. But, this is an excellent opportunity for you to hone the regret your users are feeling from missing out on the first deal and let them know about future opportunities.
If they feel like they've really missed out on the first deal, the shopper will be happy to know they still have a chance at getting something similar and will be more likely to take action next time.
4. Extend Deals
Sometimes people get busy. Someone could have been at work when they got the email notice that your deal or giveaway is expiring. And when they finally got home after sitting in traffic, they realize they've missed it forever. Or did they?
For those users who thought they'd missed the deal, extending the deal is a great way of giving them one last chance at purchasing your product.
The extension doesn't have to be for long but it gives the user another shot at missed opportunities. You can display the same deal or add more deals, perhaps ones that cost a bit more to get your customer to reconsider.
Extended sales can also improve your conversion rate while continuing the sense of urgency to get a good deal.
Westjet did a fantastic job of crafting a nice email to add FOMO. Check it out.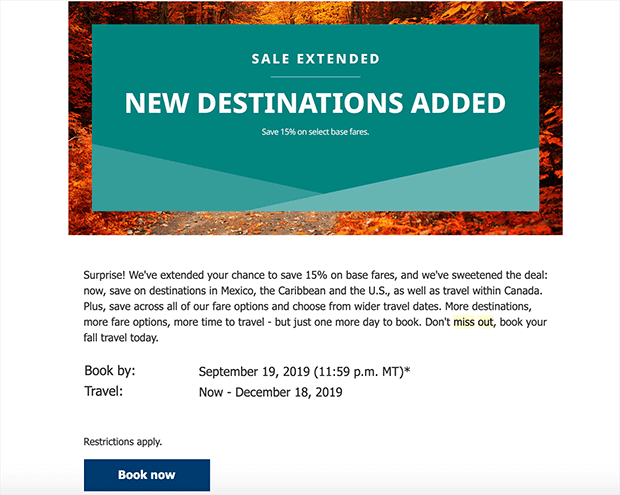 Not only did Westjet surprise their audience with a 1-day sale extension, but they also added more destinations that may be more expensive. The goal was to get the user to think "may as well" and go for the original or pricier options.
And that's it!
We hope you enjoyed this FOMO marketing guide. Now you should be an expert in all things FOMO, and ready to get more conversions from your site.
If you enjoyed this post, we highly recommend you check out the following:
These posts will have everything you need to use social proof and FOMO to grow your business.
Ready to try the world's BEST FOMO marketing tool? Sign up for your risk-free TrustPulse account today!