Do you want to add a live sales notification for WooCommerce to increase your overall sales?
Live sales notifications can be an effective form of social proof that enhance sales by up to 15%. And yet, many business owners don't know how to use this powerful tool to their advantage.
So, today, we're going to teach you exactly how to set up a live sales notification for your WooCommerce store in just a matter of minutes.
But first, let's get clear on what live sales notifications are and why they're so effective.
What Is a Live Sales Notification?
A live sales notification is a small popup that displays to your site's visitors any time someone has made a purchase on your website.
They're an effective way of building your brand's credibility online and getting hesitant buyers to go through with checkout.
Live sales notifications harness the power of fear of missing out (FOMO). When someone is casually visiting your site and sees that other customers are making purchases, their perception of your brand is improved.
Casual visitors are left wondering what benefits other people are getting with your product that they're missing out on.
And FOMO is a very effective marketing tool. Just consider the following FOMO statistics: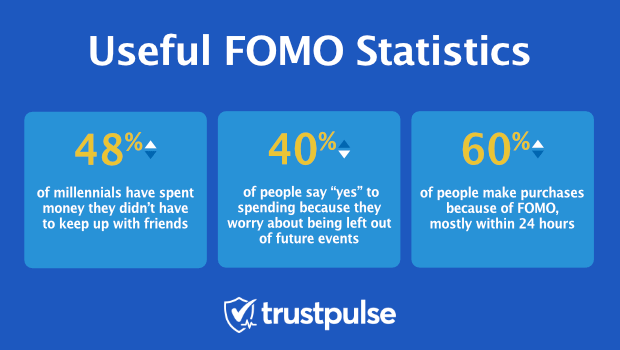 48% of millennials have spent money they didn't have to keep up with friends
7 in 10 millennials experience FOMO
36% of people are afraid of feeling like an outsider
40% of people say "yes" to spending because they worry about being left out of future events
60% of people make purchases because of FOMO, mostly within 24 hours
It's that last statistic that is particularly interesting. It also accounts for why live sales notifications have been proven to boost eCommerce site sales by 15%.
So how can you start using live sales notifications for WooCommerce? With TrustPulse, setting this up can be done in a matter of minutes.
In fact, TrustPulse isn't just the best recent sales plugin for WordPress. It can be used as a recent sales notification popup for any website platform you use!
But, today, we'll focus on how to use TrustPulse as a WooCommerce live sales notification plugin or feature for your site. As you'll see, you can create custom notifications to maximize your sales.
Let's turn to our step-by-step guide on how to add a live sales notification for WooCommerce.
How to Add a Live Sales Notification for WooCommerce
The first thing you need to do is log into your TrustPulse account: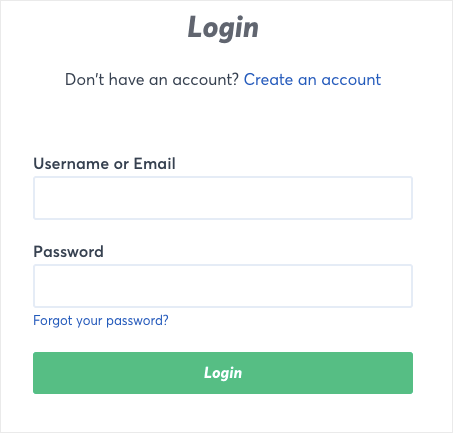 Click Create Campaign in the top right corner of your dashboard:

There are 5 steps to creating your live sales notification for WooCommerce:
Campaign Type
Appearance & Design
Capture Activity
Display Rules
Publish
Let's begin with Campaign Type.
1)  Choose a Live Sales Notification Campaign
At this stage, you need to give your campaign a name, select the site that you want to use your WooCommerce live sales notification for, and select your campaign type.
For your campaign type, you have 2 options: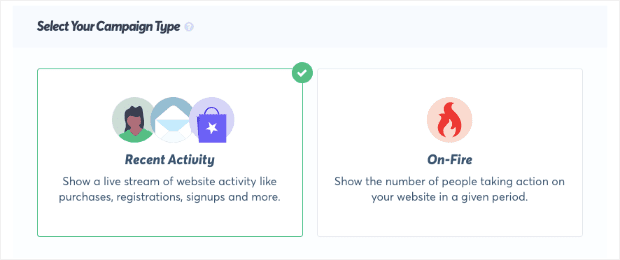 The difference between these 2 campaign types is that Recent Activity displays individual purchases made on your WooCommerce store and refers to the buyer by name: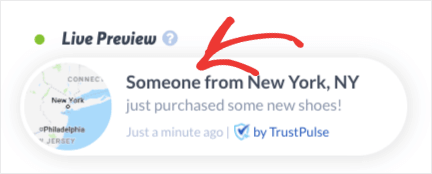 On-Fire shows multiple purchases made on your WooCommerce store and shows the number of people who have made a purchase:

Which one should you choose? That depends.
Recent Activity is perfect for everyday sales where you're generating normal amounts of traffic.
Since your live sales notification refers to the buyer by name, your social proof is humanized, and it shows other visitors that real people are taking some action on your site.
On-Fire campaigns are useful for situations where you'll have large amounts of traffic, and you expect to make many sales.
If you're running a flash-sale, for instance, and have hundreds of purchases made on your WooCommerce site in a small amount of time, then you'd likely want an On-Fire campaign type.
For today's tutorial, we'll choose Recent Activity: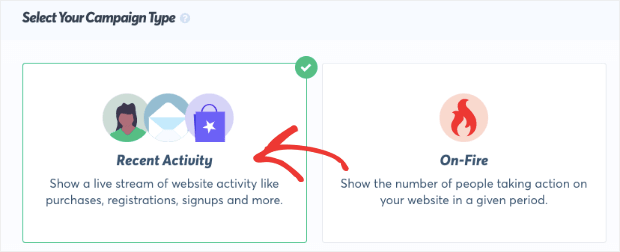 Now it's time to customize the look of your live sales notification.
2) Customize Your Live Sales Notification
At this stage, you'll make your live sales notification look and say exactly what you want it to.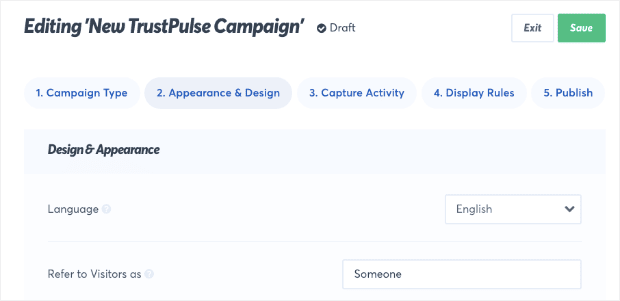 You can change your campaign's:
Language
User display name (for the rare cases when we can't identify a buyer's name)
Message text
Message link
Notification image
And more. That last one (notification image), is an awesome resource to modify. If you're selling a specific item, such as shoes, you can change the image from its default map setting to display a particular product:

This visual cue can reinforce the popularity of that product and convert hesitant buyers.
Also, under Advanced Settings, you can change the fonts and color scheme of your campaign to make it match your branding: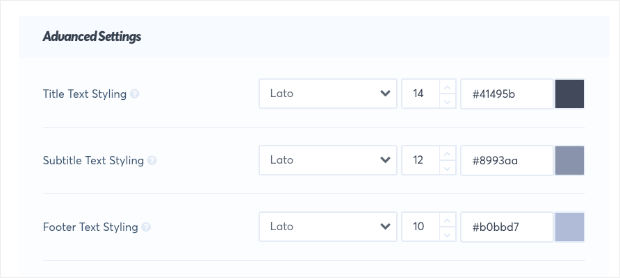 At TrustPulse, we allow users to customize every aspect of their campaigns. And once you've designed the perfect live sales notification for your WooCommerce store, it's time to set up when the sales notification will display.
In this case, that will be any time someone makes a purchase in your WooCommerce shop.
3) Capture Sales Activity
Here, you have 2 options to capture activity for your campaign: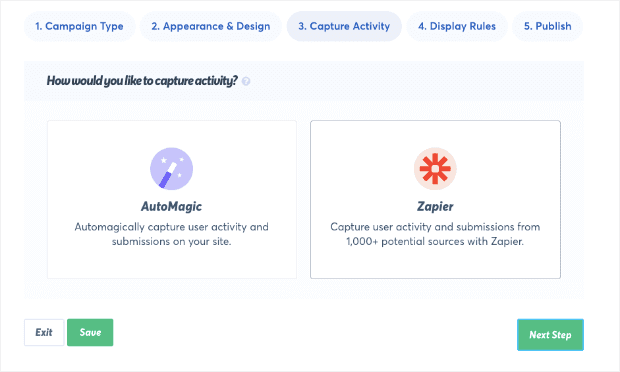 AutoMagic captures activity taken exclusively on your site. This can include things like users signing up for your monthly newsletter, making a purchase, and more.
Everything is contained to actions taken on your specific domain name.
Zapier can display actions related to your brand but taken on different websites. You could, for example, display a campaign whenever someone leaves you a new Google My Business review.
To create our live sales notification for WooCommerce, we'll choose AutoMagic:
And the next step is where we'll be prompted to show which activity we want to capture for our live sales notification.
You'll see the question What website activity should we watch for? and a dropdown field box of options.

You have many options to choose from, including Form Activity from:
Exact URLs
URLs containing specific text
URLs matching a pattern (regular expression)
Any page
And more.
For this tutorial, we're going to keep the default setting Form Activity from exact URLs: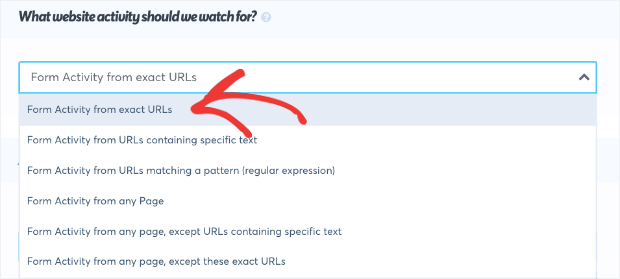 Then just below this dropdown menu, you can enter the exact URL you want to track. For your WooCommerce store, this will be your checkout page where your customers make their purchase.
Most WooCommerce stores have the following URL formula for their checkout page:
www.mystore.com/checkout
Here's an example from The Good Batch, a New York-based bakery that uses WooCommerce to sell their products: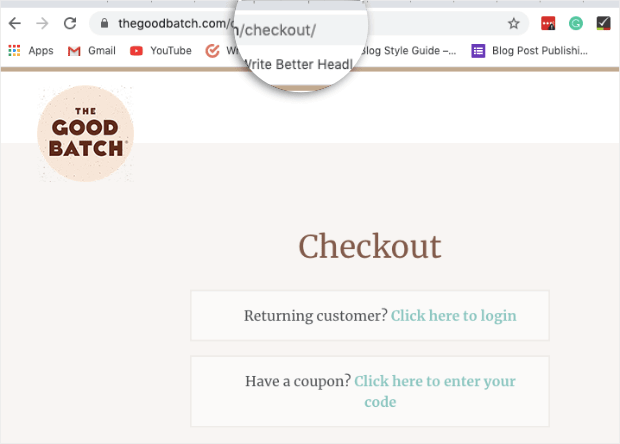 So, in most cases, tracking live sales notifications for your WooCommerce store is a matter of leaving the default setting Form Activity from exact URLs and adding the word checkout to your domain in the field below: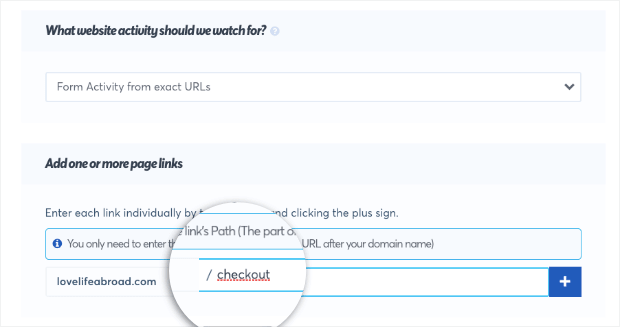 After that, it's time to choose your display rules.
4) Decide Where to Show the Sales Notification
Once you've captured sales activity for your WooCommerce site, you'll need to decide where and when your notification should be displayed.
You have tons of options for this, including customizing the Display on:
Any page
Exact URLs
URLs containing specific text
URLs matching a pattern
And more. With TrustPulse, you can display live sales notifications anywhere on your site that you find most effective for increasing sales.
Then, you can customize your settings to include display duration, how much time should be between notifications, whether or not your notifications should appear on mobile devices, and so on.
These decisions will depend on your products, your brand, where your users are shopping from most (desktop, tablet, and mobile), and other variables unique to your WooCommerce store.
If you're not sure where to begin, we highly recommend starting with the default settings.
Then, over time, you can test minor changes to see if they enhance sales until you've created the perfect system for your unique online store.
Now there's just one step left: publish!
5) Publish Sales Notification
At this final stage, you'll see a preview of your campaign so you can see it before going live.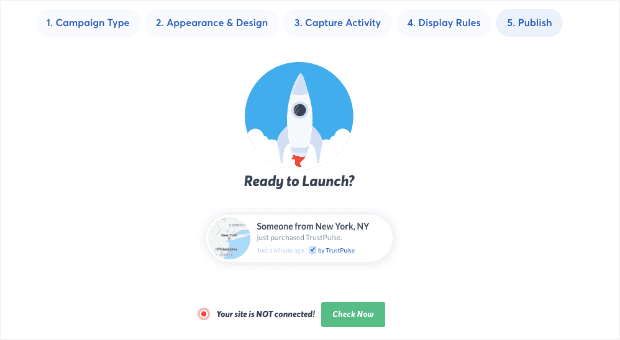 You'll also get a warning message if your site isn't connected to TrustPulse yet:

If not, you'll have to get your site connected with TrustPulse. Fortunately, doing so is super easy. Just follow this guide on how to add TrustPulse to any website.
When you're ready, all you need to do is hit Launch your TrustPulse Campaign:
And that's it! You now have a live sales notification for WooCommerce that was set up in a matter of minutes. If needed, you can go back and modify your campaign at any time.
With TrustPulse, you can create a recent sales notification for WordPress or any other platform you use for your website.
It's also your best option if you're looking for a WooCommerce notification plugin because it's easy to use, highly customizable, and has a killer reputation.
We can't emphasize that last point enough.
That's because there are tons of fake sales notification plugins and software on the market. But when your customers learn that your live sales feed is fake, you'll have a hard time earning back their trust.
But with TrustPulse, our sales popups are 100% genuine, credible, and trustworthy so you can maximize sales on your site.
We hope you enjoyed this article and, if you did, feel free to share it with a friend.
Got any questions for us about your WooCommerce live sales notifications? Reach out on Facebook or in the comments section below.
But if you're ready to get started and increase your sales by 15%, don't wait. You can join TrustPulse today totally free to boost credibility, leverage FOMO, and maximize sales conversions!