Want to guess how much money is made in eCommerce every year?
In the United States alone, retail eCommerce sales are likely to exceed $1 trillion USD in 2022. And the industry is only expected to grow.
In this article, we'll take a look at what eCommerce is and how to start and grow your own eCommerce business. Here's a table of contents to help you find your way around.
What Is eCommerce?
Ecommerce is the buying and selling of products online instead of at a physical retail location. Some brick and mortar businesses also have an eCommerce component.
To run an eCommerce business, you need an online store website or eCommerce platform to sell products and manage fulfillment.
Types of eCommerce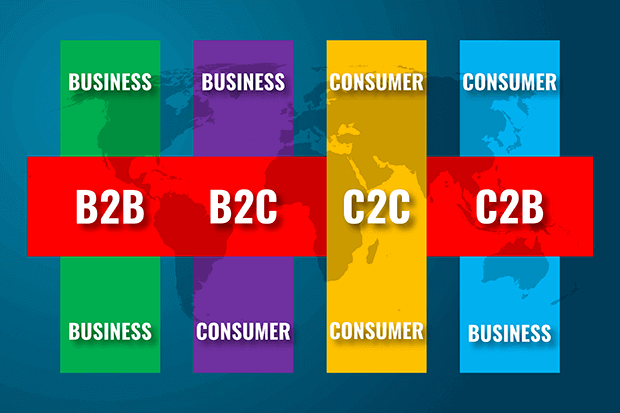 There are many different types of eCommerce businesses:
B2C stands for business to consumer. Examples of B2C include traditional retailers like Target or Walmart that have added an online shopping website selling various brands, and exclusively online businesses like Amazon.
B2B refers to business to business. These eCommerce businesses sell to other businesses rather than regular consumers. B2B eCommerce can mean wholesale, SaaS (software as a service), or just selling products that are consumed by businesses. Some examples include Staples and OptinMonster.
C2C means consumer to consumer eCommerce, which is also known as resale. This is when individual consumers sell directly to each other on sites like eBay or Poshmark.
D2C or DTC is short for direct to consumer. As the name suggests, these businesses sell directly to the end customer instead of going through a retailer or distributor. Their products are typically only available on the brand's on website. For instance, the company Casper sells mattresses directly from their website, rather than through a retailer like Mattress Firm.
C2B, or consumer to business, is when consumers make their products available for business buyers. As an example, iStock is a website where individual photographers can license their photos for business use
B2A is a lesser known type of eCommerce in which businesses sell to government agencies. One such company is Accela, which provides government software solutions.
C2A, or consumer to agency, refers to private citizens sending payments online to a government agency for public service costs, such as through the Electronic Federal Tax Payment System (EFTPS).
Examples of eCommerce
There are many different things that can be sold through eCommerce, including:
Physical products
Digital products
Services
Subscriptions of a recurring product or service
And there are just as many eCommerce business models, such as:
Retail: selling directly to customers
Wholesale: selling in bulk to retailers who then sell to customers
Dropshipping: selling products manufactured and shipped to consumer by a third party
Crowdfunding: raising startup capital from customers to bring a product to market
Ecommerce Growth Trends
Ecommerce is a growing industry, with global retail sales reaching $5.2 trillion USD in 2021. More than 20% of all sales are now made online, with mobile devices accounting for 71% of worldwide retail site traffic and over 60% of online shopping orders. These numbers are only expected to increase over time.
Don't forget to check out these latest eCommerce Trends You Should Know to stay ahead of the competition and boost your eCommerce sales! 🚀
Is eCommerce Worth It?
With the growth of eCommerce, you may be wondering if it's still worth it to start an eCommerce business in 2023. Let's look at some of the advantages and disadvantages of online retail.
Advantages of eCommerce
With an eCommerce business, you can often have much lower overhead costs since you don't need to pay for a physical location. You may need to pay for storage or fulfillment, but this is generally not as expensive as owning or renting a storefront. You also get more control over personnel costs and inventory management when you don't have to keep a physical store stocked.
Ecommerce gives you the ability to sell goods around-the-clock instead of being limited to traditional store hours. Plus search engine optimization (SEO) lets you reach potential customers around the world, and you can fulfill those orders by shipping rather than waiting for people to come to a physical location.
Disadvantages of eCommerce
Because of how much eCommerce is growing, the industry is very competitive. Shipping costs and logistics can quickly become complicated if you sell products from multiple vendors or make and ship your own products.
Ecommerce customers may have concerns about privacy and security when it comes to ordering online with their credit cards or other payment methods. It's also harder to engage with customers exclusively online. You'll need to have a good customer support system in place if you want your eCommerce business to succeed.
How to Start an Online Business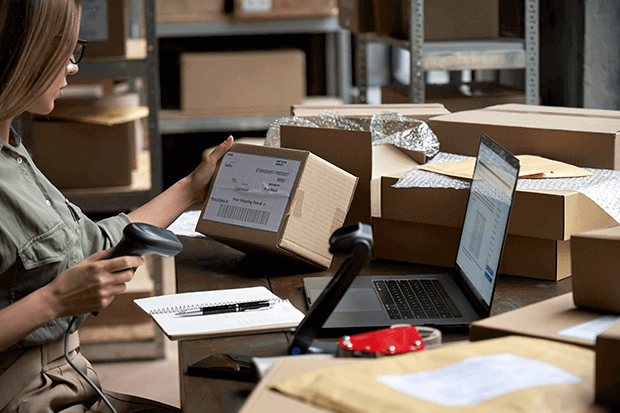 Starting an eCommerce business is relatively straightforward, though each individual step is worth taking the time to do well. Here's a quick overview:
1. Pick a Product to Sell
When starting an eCommerce business for the first time, we recommend finding a product to sell that's relatively easy to package and ship. It's generally easier to sell an affordable product than a luxury item, so look for something that doesn't cost too much to source or produce. Once you get more experience, you can expand into new products that are more complex or competitive, like fashion, software, or perishable goods. Whatever you choose, make sure you can identify the problem that your product solves.
2. Research Your Market and Competition
Before you pay for a logo or website design you need to validate your product idea. Talk to real customers who are in your target audience and actually face the problem that your product is supposed to solve. Ask about their pain points related to this problem and what they've tried to solve it. Look for demographic and psychographic data to help you target your marketing appropriately. Understanding their experience is key to crafting a digital marketing strategy and customer experience that actually works. You also want to take a close look at your competitors and find what sets you apart.
3. Make a Fulfillment Plan
Once you understand your product, target market, and competition, it's time to figure out how you'll get the products to sell. You have several options:
Reselling used products through C2C platforms
Dropshipping
Purchasing from wholesalers
Creating your own products
Working with a manufacturer
The best fulfillment plan will depend on your business model and available resources.
4. Set Up Your Online Store
Next, you need to set up an eCommerce store website.
You can set up your own website with a platform like Shopify or WooCommerce. This requires a lot of work but gives you lots of freedom to build your store exactly how you want it.
Another option is to use existing eCommerce sites like Amazon or eBay, which gives you access to a larger audience but less control over things like your store template or checkout process.
Some businesses use a hybrid approach by building their own eCommerce site but listing their best-selling products on other sites in order to get their brand in front of new customers.
We won't go into a full guide on setting up an eCommerce store here, but you can use our complete eCommerce launch checklist to help you get started.
5. Market and Promote Your eCommerce Business
Finally, you'll need an eCommerce marketing plan to spread the word and drive sales. Here are complete guides to some of our favorite eCommerce marketing strategies:
Don't forget to read our article on How to Build an Unforgettable and Profitable eCommerce Brand.
How to Choose an eCommerce Platform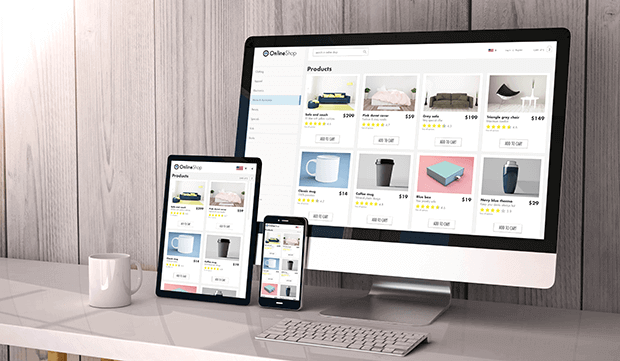 As with everything in eCommerce, there are many options for choosing an eCommerce platform.
First, you need to consider whether you want a self-hosted option like WooCommerce or a cloud-based option like Shopify. Both have advantages and disadvantages, so make sure to do your research.
Think about the costs, not just of the platform itself but of the time or developer expertise that may be needed to fully develop your eCommerce site. Again, no option is more or less costly in every single situation, so you'll need to take your own needs and resources into account.
Another important factor is ease of use, not just for you but for the customer. Creating a good user experience is key to growing your eCommerce business. Think about your product and whether you need more complex functionality like subscriptions, memberships, or variations. If those functions are important for your business, it's probably worth paying extra for a platform or extra eCommerce plugins that can handle those features.
Proven eCommerce Marketing Strategies
Effective eCommerce marketing is about 4 main pillars:
Visibility: Can customers find you?
Recall: Will customers remember you?
Conversion: Will customers buy from you?
Retention: Will customers come back to you?
You need all 4 pillars in place to grow your business sustainably. Let's look at each one in more detail.
Visibility is about showing up in front of your ideal customers. This is most effectively done through getting high SEO rankings for related keywords, whether that's through paid ads, organic shopping, or Google Shopping placement. Other strategies for increasing visibility include social media, content marketing, influencer campaigns, and podcast sponsorships or guest appearances.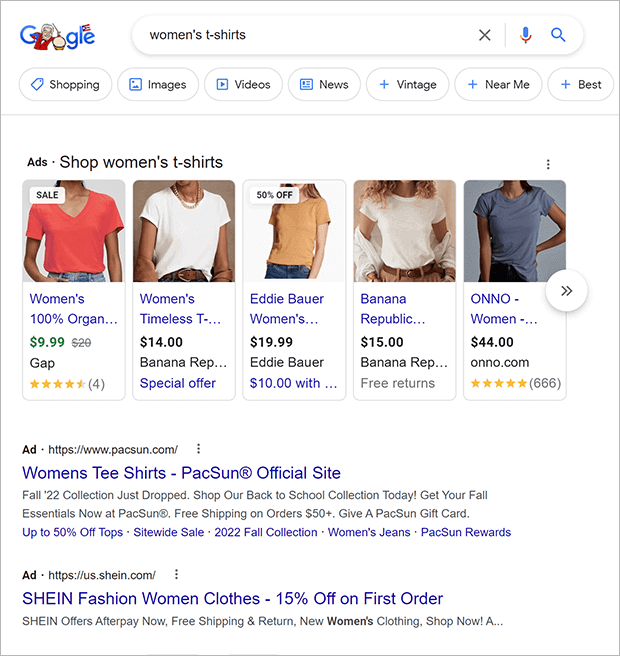 Recall is the process of building a memorable brand. You can do this through copywriting, your eCommerce website design, and every other piece of your customer experience. One good strategy for making your brand stick in your customers' minds is growing your email marketing list. This gives you the chance to communicate with your customers over time and gradually nurture the relationship until they're ready to buy.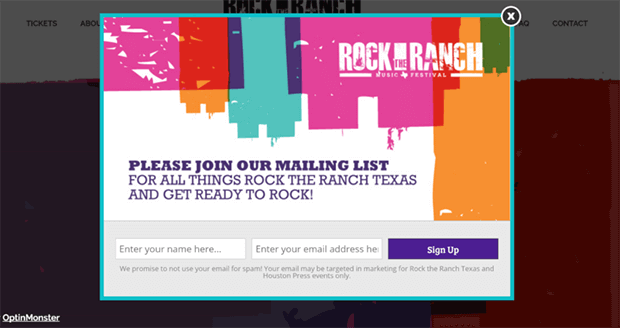 Conversion is the customer's decision to buy after seeing and remembering your brand or product. Many factors can improve your conversion rates, such as:
Effective abandoned cart recovery emails
Optimized product pages
Compelling customer reviews and testimonials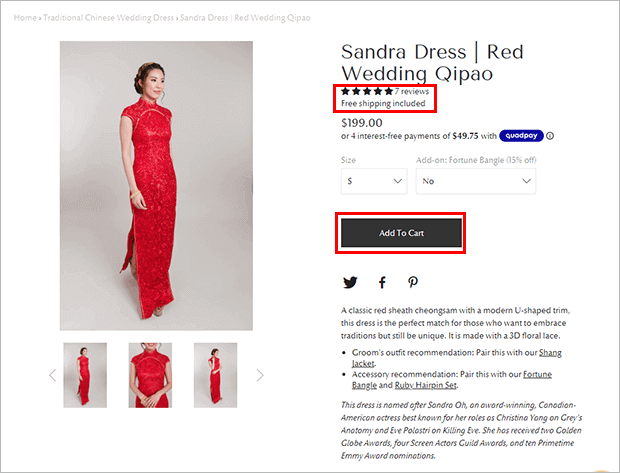 Retention is the final piece of eCommerce marketing and seeks to bring customers back after the initial purchase. You can improve retention with VIP or loyalty programs that reward customers for repeat purchases. Affiliate and referral marketing can turn happy customers into brand ambassadors by paying out incentives for referring new customers.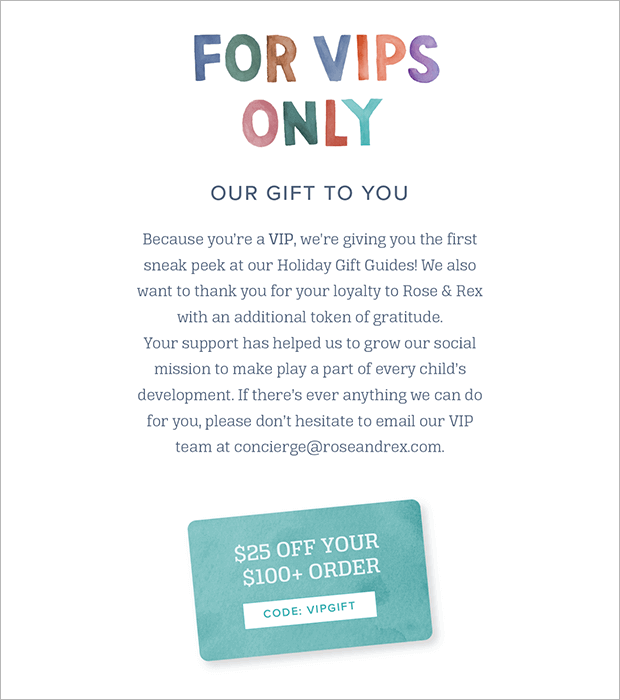 eCommerce SEO
SEO is such an important eCommerce marketing strategy that we wanted to go over it in a little more detail.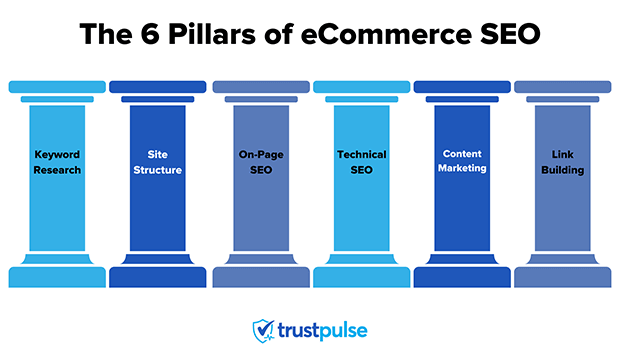 Start by identifying keywords that your target audience is using when searching for a solution to the problem that your product solves. Use these keywords to optimize your product pages and other parts of your website. These keywords can also be used in your content marketing and link building efforts.
Your site architecture and technical SEO also need to be optimized. Make sure that every page, especially product pages, can be reached from the homepage in 3 or fewer clicks. You'll also need to make sure your website loads quickly on different devices, especially mobile.
eCommerce Email Marketing
Email marketing is a great way to generate more sales for your online store.
You can use email marketing to convert visitors to customers with special incentives for email subscribers, like this discount: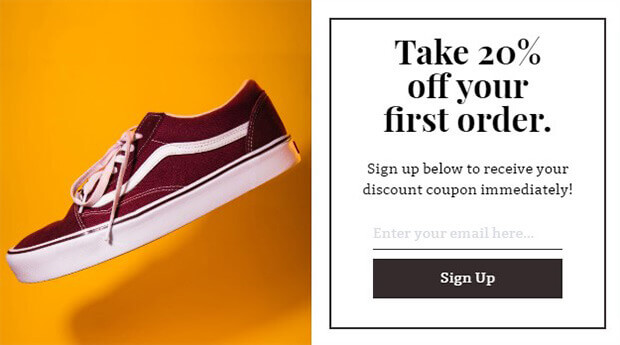 Email marketing is also great for keeping customers around and increasing their lifetime value (LTV). Automated emails can remind customers to restock consumable products, recommend other products they might like, or promote referral and loyalty programs.
Don't forget about the many transactional emails involved in eCommerce. These include emails for shipping notifications and receipts which tend to have very high open and click rates. Because of the high engagement rate, transactional emails are a great way to quietly but effectively promote your business.
How to Increase Online Sales
If you already have an eCommerce business, here are some ways to increase eCommerce sales quickly:
Boost the credibility of your site with trust badges.
Optimize your checkout page.
Grow your email list.
Segment your existing customers and send targeted offers.
Increase traffic to your site.
Run a promotion.
Hold a contest.
Build a marketing funnel.
Summary: Looking Forward With eCommerce
The future of eCommerce looks bright, so there's no time like the present to get started. We hope the tools and resources from this post will be helpful in your eCommerce journey.
To get started with the best social proof app for eCommerce, give TrustPulse a try risk-free today!