Do you want to improve your eCommerce email marketing in 2023?
Email marketing is here to stay and if you want to grow your eCommerce business, you'll need to understand how to use email marketing.
In this article, we'll go over the best practices for eCommerce email marketing and show you real-life examples you can use for inspiration.
We cover a lot of ground, so here's a table of contents to help you find what you're looking for.
What is eCommerce Email Marketing?
Ecommerce email marketing is when you use emails to generate sales for your online store. These emails are sent through an email service provider (ESP) like Mailchimp or ActiveCampaign to groups of customers rather than through a personal email client like Gmail.
Email marketing is one of the most effective digital marketing channels. It gives you a direct line to your customer and is an owned channel, unlike social media marketing or paid ads. Email marketing can be personalized and automated even for large numbers of subscribers. This makes email marketing perfect for scaling as your eCommerce store grows.
How Does eCommerce Use Email Marketing?
As an eCommerce business owner, you can use email marketing at all stages of the customer journey.
To start, email marketing is great for acquiring and converting visitors into customers. To motivate website visitors to join your email list, you could offer them a discount, exclusive access, or another incentive.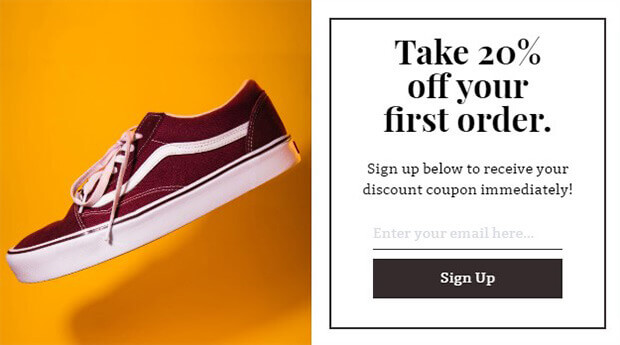 Once they sign up for your newsletter, you can send an automated welcome sequence to tell them more about your brand. Other conversion-focused emails include abandoned cart emails that subscribers receive when they place an item in their shopping cart but don't complete the checkout process.
Email marketing is also important for keeping customers and increasing the customer lifetime value (LTV) of each customer. Automated emails can periodically remind customers to restock consumable items like food or cosmetics. Email marketing is a great way to cross-promote products related to what the customer purchased or is thinking about purchasing.
Read What Is the Difference Between Upselling and Cross-Selling?
You can also send re-engagement emails to win back subscribers who haven't interacted with your marketing emails or purchased from you in a while. This is also a good way to keep your list clean.
Promotional emails are created specifically to drive sales. Most customers look forward to getting emails about special promotions for holidays, seasonal clearances, and more. Don't be shy about reminding them that you have products that they want!
Finally, eCommerce sends plenty of transactional emails compared to other industries. Receipts, invoices, order confirmations, and shipping notifications can all go out through email. These transactional emails tend to have very high open and click rates, so use that opportunity to send a coupon for their next purchase or ask them to share about your brand on social media.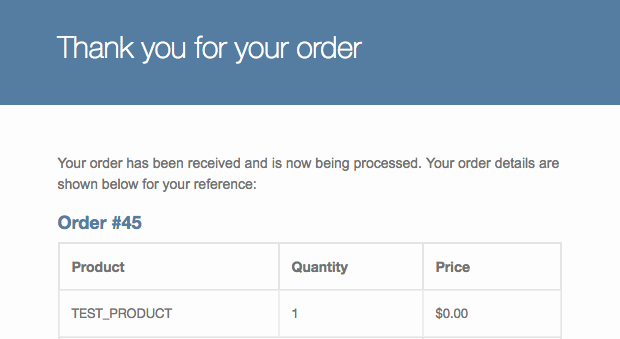 Next, we'll show you what an eCommerce marketing email actually looks like.
Parts of an eCommerce Email Marketing Campaign
Regardless of why type of email you're sending, there are several key parts to every eCommerce marketing email. Each plays an important role in converting the subscriber to a customer. Let's take a closer look.
Sender Name & Email
This may seem like a minor detail, but customers who see an unfamiliar name in their inbox may toss your email in the digital trash without a second thought.
Subscribers are more likely to remember your brand name, so make sure you include that in the sender name.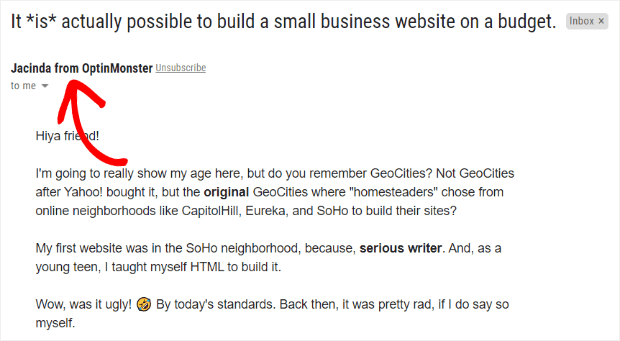 You also want to use a real email address as the sender rather than something like noreply@yourbrand.com. Noreply email addresses can't receive responses, which is frustrating if your customer has a question or comment about the email you just sent!
It may be tempting to use a noreply email address, especially for your transactional emails. But invoices and shipping notifications are when customers are most likely to have questions. That's the best opportunity you'll have to deliver excellent customer service. If you know you can't monitor emails constantly, set up an autoresponder letting customers know you've received their email and will reply within a few business days.
Subject Line & Preview Text
The subject line and preview text are the 2 most important elements in getting an email opened. Customers get lots of emails every day, so your subject line has to give readers an idea of why they should open yours.

Personalization is a great way to catch reader attention. Go beyond just inserting their name in the subject line, and mention their specific purchase or location.
Questions in the subject line can also be an attention-grabber. A sense of mystery can provoke clicks, but you have to deliver something worthwhile in the email, not just clickbait.
As with everything, moderation and variety are key. Mix up your subject line formats to keep curiosity high and show your subscribers that you aren't just after their money.
eCommerce Email Copy
The subject line may get your emails opened, but the content is what will make or break your sales.
For eCommerce email marketing campaigns, keep the copy simple and clear. The main goal is to get email subscribers onto your eCommerce website where they can purchase your products. You don't need to cram an entire sales page into one email.
You do want to make sure that you have at least one clear call to action (CTA) in every email. Multiple CTAs is okay as long as you keep the design relatively simple.
eCommerce Email Design
Ecommerce emails tend to have more design features than other industries since product visuals play such an important role in marketing. At the same time, simplicity and clarity are still key. Choose images that are relevant to your email content. Don't just add images for the sake of adding images.
Branding is also important. Make sure your store logo is on each email. Use consistent fonts, colors, and styles in every email to build brand awareness. Most ESPs have email templates that you can customize with your own branding and save to reuse later.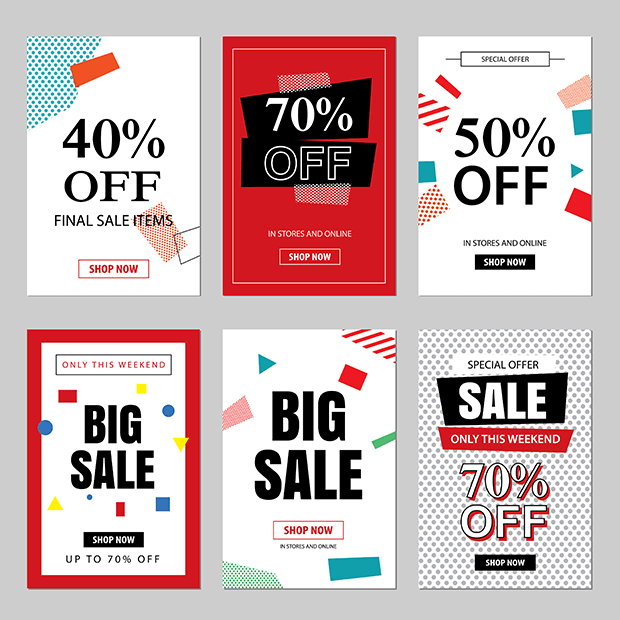 Now that you know what makes up eCommerce email marketing, let's look at some best practices and examples for some inspiration.
Types of Emails in an eCommerce Email Marketing Strategy
Ecommerce may be the industry that sends the most emails. Here's a list of the different kinds of emails you may consider sending out.
Welcome email sequence to introduce subscribers to your brand
Checkout and cart abandonment emails to encourage customers to complete their purchases
Post-purchase follow up emails making sure customers get the best value out of their new product, especially after first purchases
Cross-sell emails recommending related products
Upsell emails offering upgrades
Winback emails to re-engage "cold" subscribers who haven't interacted with your brand recently
Promotional emails for Black Friday or other holidays
Flash sale emails announcing limited-time sales
Seasonal clearance emails to move end-of-season stock
New product emails when launching a new offer
eCommerce Email Marketing Best Practices & Examples
1. Target Your Optin Forms
One of the best ways to supercharge your email marketing strategy is to get targeted. Instead of blasting every visitor with the same newsletter form on every page, think about user intent on each page and customize your signup forms accordingly.
For example, if your website detects browse abandonment on a product page, suggest a different product they might like instead based on customer behavior.
Customers who are about to abandon their carts might respond to a discount wheel offering a time-sensitive coupon code.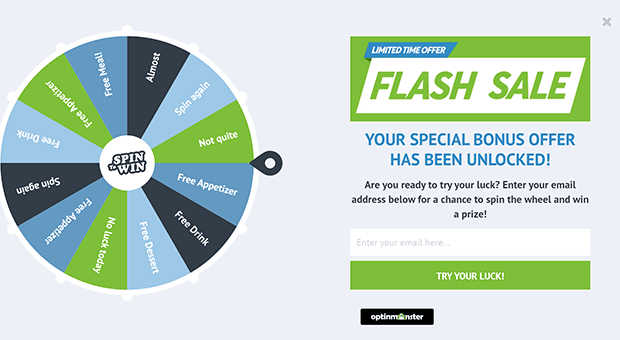 Visitors looking at the about page might not be ready to buy yet, but may resonate with your company's story and mission. Rather than insisting they buy something immediately, ask if they'd like to stay in touch with your brand's monthly newsletter.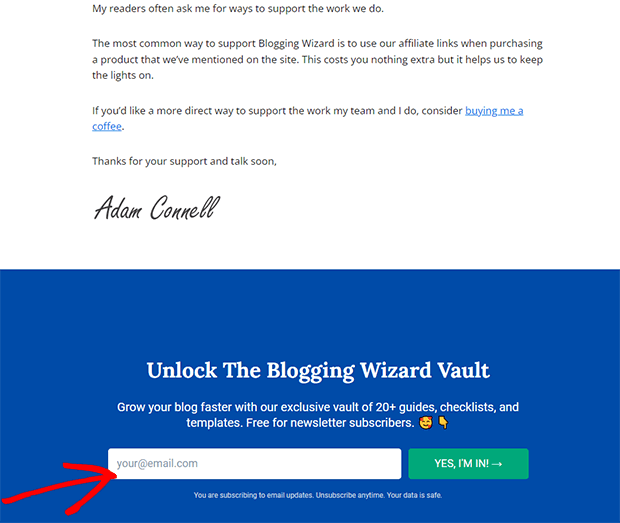 OptinMonster is the easiest way to create all kinds of email signup forms and deliver them to the right visitors at the right time. Learn more about how to create a Shopify mailing list popup in OptinMonster. (You can do the same thing in WooCommerce or any other eCommerce platform!)
2. Send a Welcome Email Sequence
Right after a new subscriber joins your list is when they're most likely to open an email from you. Use that opportunity to send a welcome email sequence telling them more about your brand. You also want to let them know how often they can expect to hear from you and what you'll be sending. This builds trust and name recognition.
Otherland's welcome email is short and sweet, featuring a nice lifestyle image of their products and a heartfelt note from the CEO about what kind of content to expect.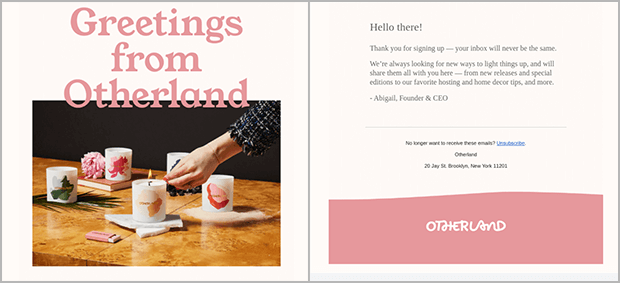 If you don't email new subscribers until a month later, they forget that they signed up for your emails and flag you for spam. That's not only a lost opportunity with that customer but a possible hit to your overall deliverability rates. Prevent this issue by sending at least one first email.
3. Email Subscribers Regularly
Even longtime subscribers can forget your brand if you only email twice a year. Email marketing is a way to build a relationship with customers. You wouldn't make a new friend and then only talk to them every four years, right? Don't treat your subscribers like that either!
Pick a schedule and stick with it. Some variation is okay, such as occasionally emailing on a Monday afternoon instead of a Tuesday. But long gaps without hearing from you can undermine your brand's reliability. We recommend emailing every subscriber at least once a month.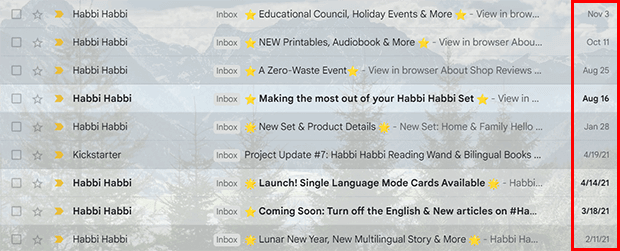 4. Deliver Value Before You Promote Yourself
How would you feel if a friend only contacted you whenever they wanted something from you? Probably not very good. Similarly, your customers probably won't appreciate feeling like you only care about their wallets. So don't just email when you want to sell something.
There are plenty of ways to deliver value to your email subscribers, such as:
Entertaining email content
Exclusive access to discounts or new products
Belonging to a community built around your brand
5. Leverage Your Transactional Emails
Transactional emails, like receipts and shipping notifications, tend to have very high click and open rates. Use this opportunity not just to deliver essential information but provide a high-quality customer experience.
You can include support links, like Tens does on their order confirmation.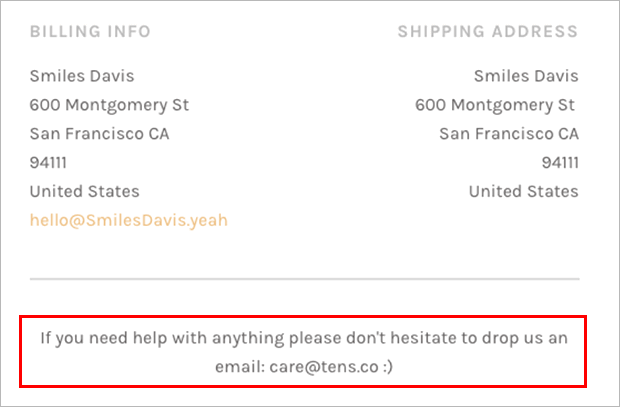 Huckberry adds some low-pressure suggestions of popular products at the end of their order receipt email.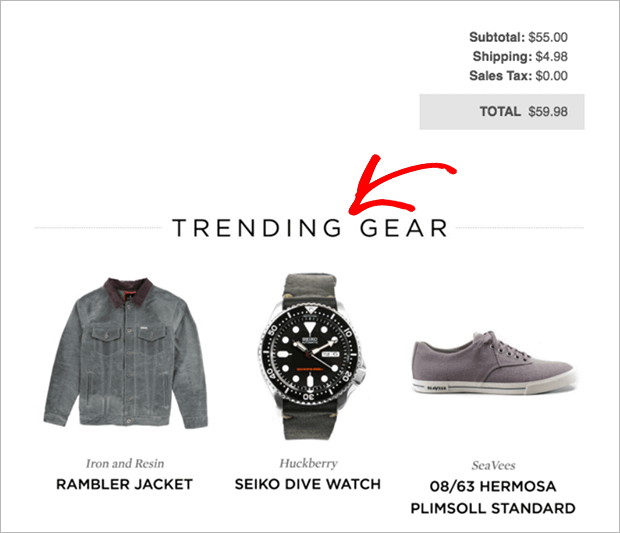 Another clever way to use transactional emails is to offer a referral bonus to use on a future purchase, like Postmates does here.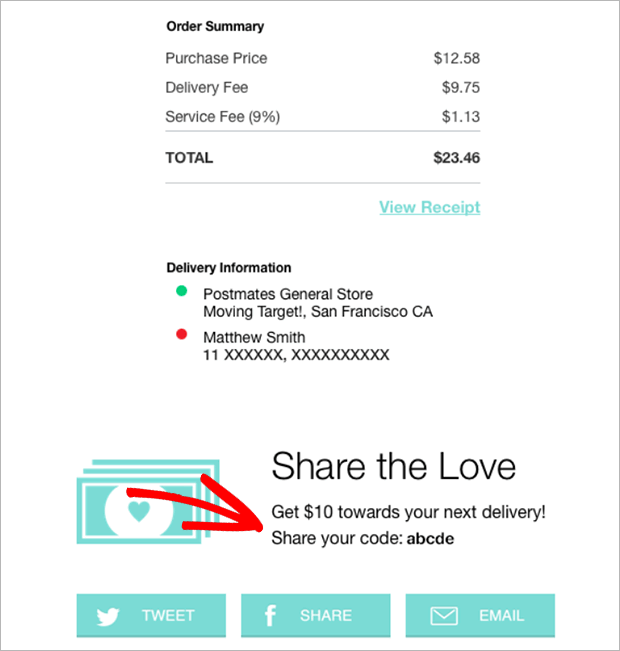 6. Personalize Your Email Content
We mentioned personalization earlier when we discussed subject lines, but you can definitely use eCommerce personalization in your email content as well.
Apple refers to an upcoming tax holiday in the subscriber's location, which shows the customer that the company is paying attention to them.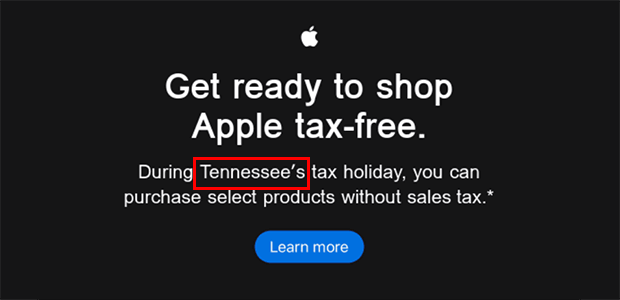 Another spin on geotargeting is to mention products related to the weather or season, like Uniqlo does.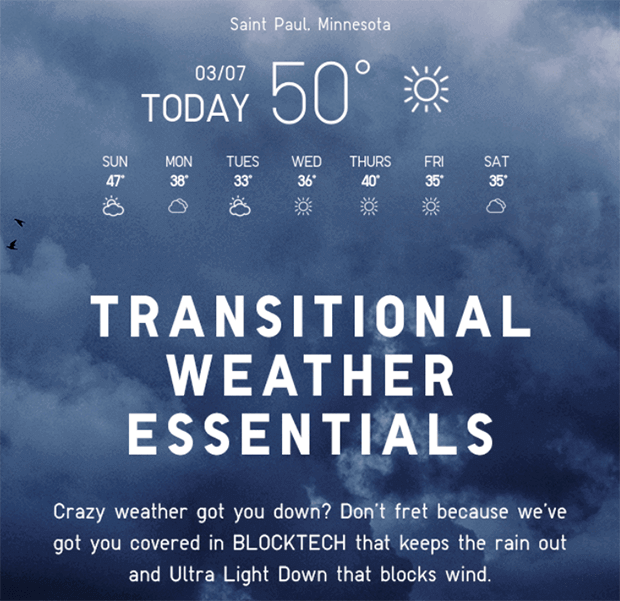 Personalization can be as simple as mentioning items the customer has browsed or added to cart, such as this Target price drop email.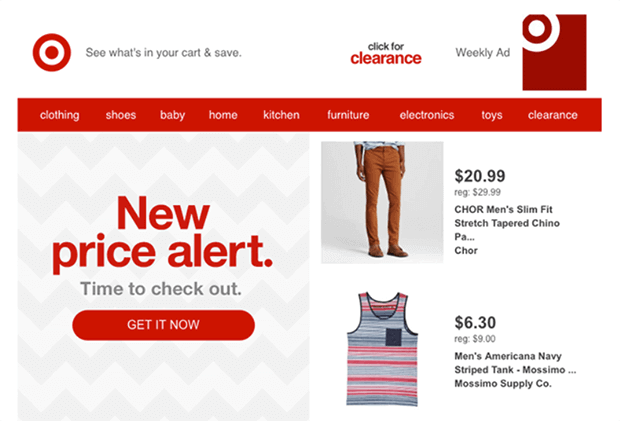 7. Ask for Reviews
Reviews are an excellent form of social proof and you can use your email marketing campaigns to request customer reviews. This not only provides persuasive social proof for new customers, but also re-engages past customers.
Ideally, ask customers who have purchased from you multiple times, like this example from TradeGecko. The copy says, "We noticed you like us," so it wouldn't be appropriate to send this to someone who's never bought anything.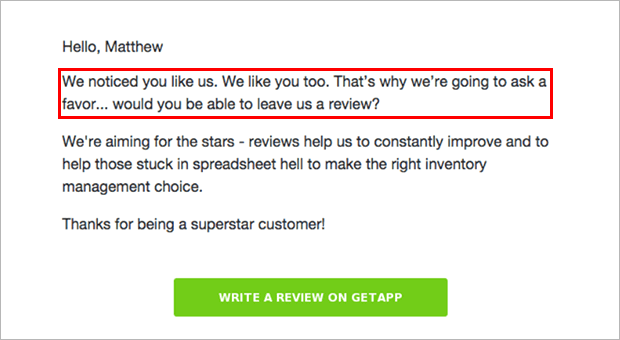 You can offer a discount code or other incentive to survey and review participants. Revolution Tea uses this email not just to email out the incentive code but subtly brag about how much their customers like their brand.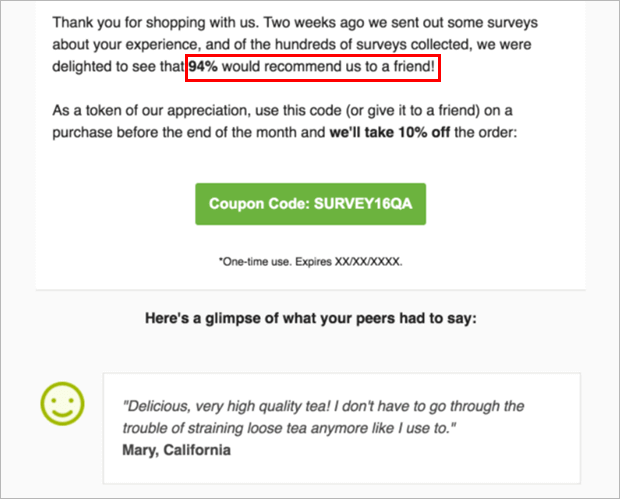 8. Promote Referral Marketing
Referral marketing is when you ask your existing customers to market for you to their friends, family, and colleagues and give them a reward when their referral makes a purchase. Email is a great way to promote and operate your referral program.
MUD/WTR lets existing customers send referral emails to their connections with personalized text.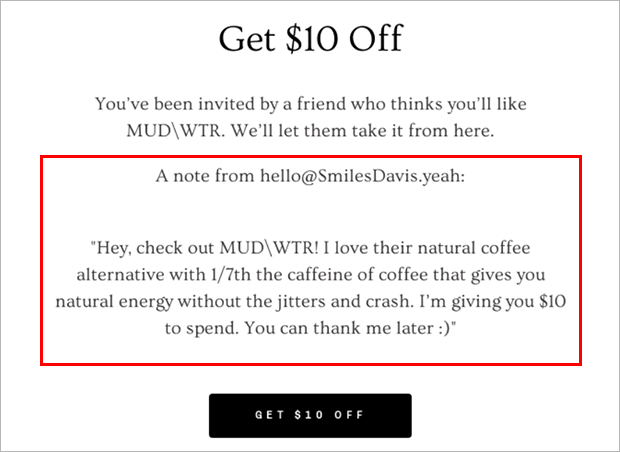 Lumina's email offers different rewards for the person making the referral compared to the new customer. The new customer gets $25 off their first order. The referrer already has and likes product, however, so it makes more sense to give them a free product to complete their set.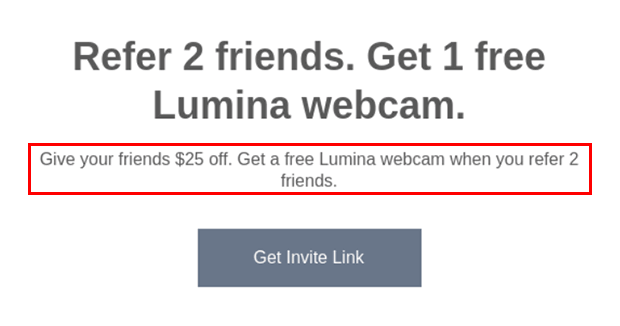 We also like Cometeer's tiered rewards, which is reflected in their email design.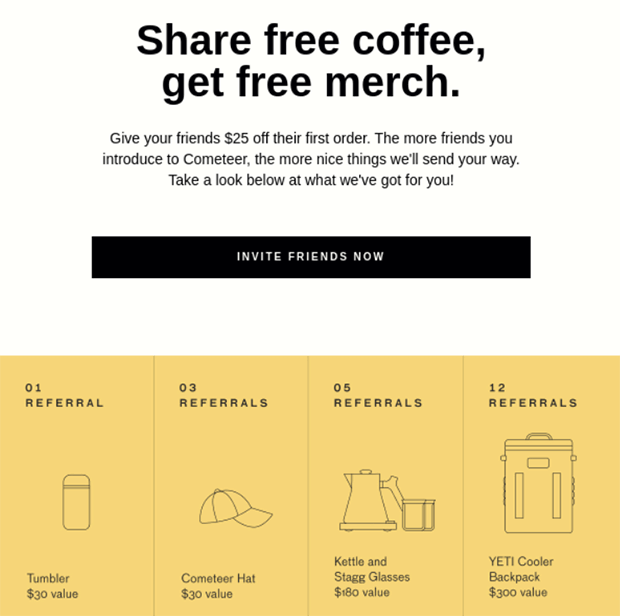 9. A/B Test Everything
A/B testing is when you use 2 variations of an element and see which one performs better. It's also known as split testing and can help you optimize your emails.
In your eCommerce email marketing, you can split test:
subject lines
headlines
images
copy
sending time/frequency
signup form design and copy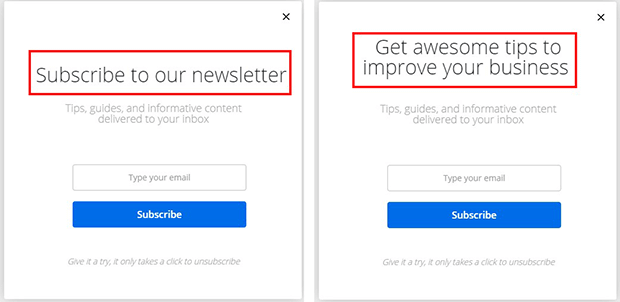 10. Segment Your Email List
In addition to adding personal details to your marketing emails, you can also divide your email list into segments based on past behavior, demographics, and other factors. Segmentation lets you send highly targeted marketing material which is more likely to convert.
For instance, Netflix sends emails with watch recommendations based on a recently finished show and other patterns in the user's watch history.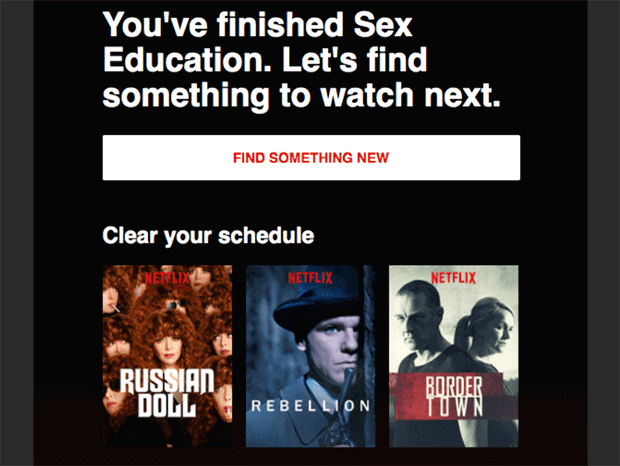 Similarly, Spotify sends out a promotional email only to fans of a specific artist.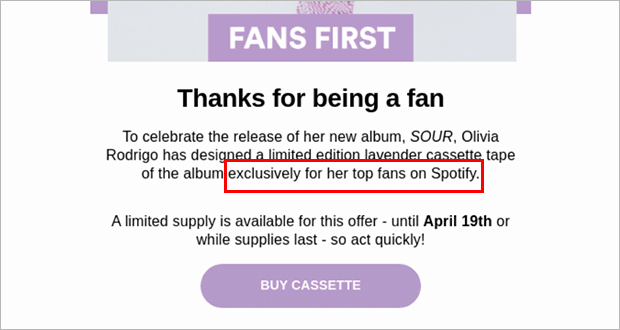 This Epic for Kids email goes specifically to parents of preschoolers with targeted product picks.

11. Automate Your Email Campaigns
Email marketing automation is a great way to keep your marketing engine running even when you're asleep or on vacation.
You can easily send emails for birthdays or celebrations, like Drizly does with their half birthday email.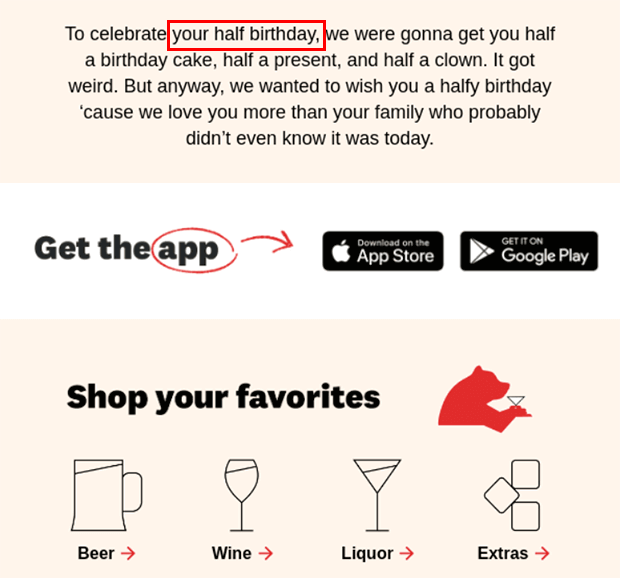 Abandoned cart emails are another simple but effective email automation you can set up. Explore Cuisine teases the taste buds with a close-up photo of their meal kit and a mouthwatering description that reminds the customer of their choice.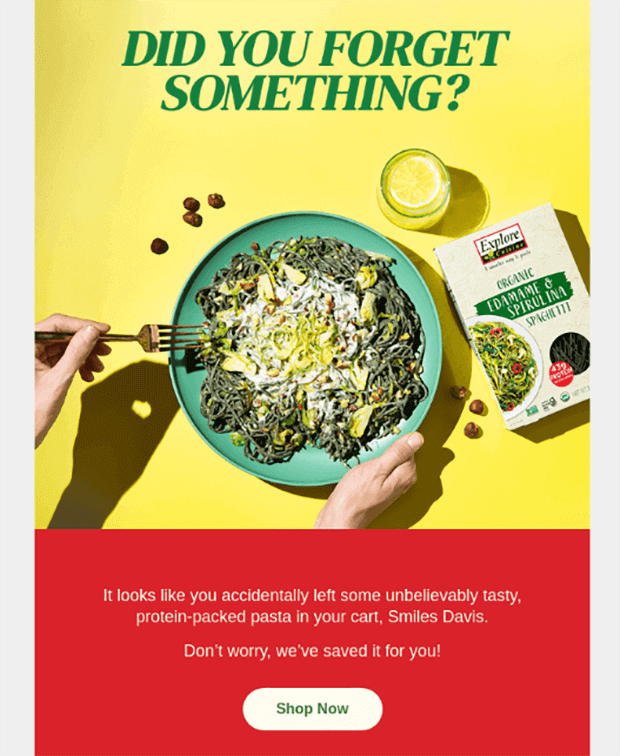 You can also send retention emails based on time. Graza nudges past customers to see if they "Need a refill?" and links to the product they purchased previously.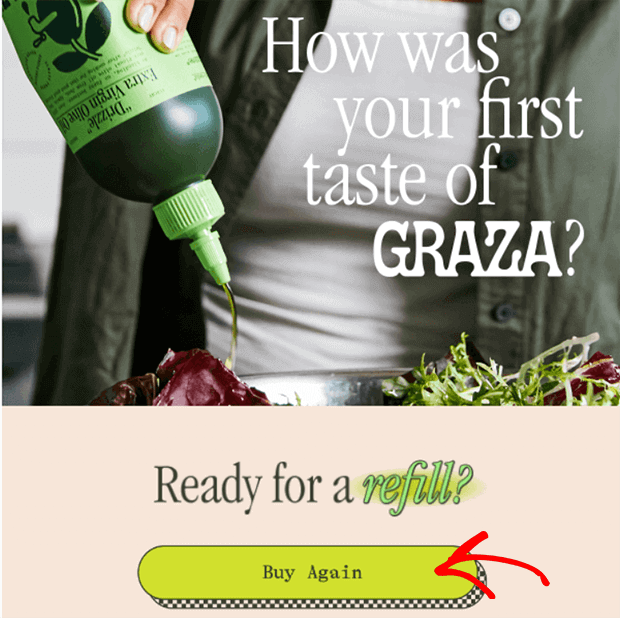 There are a wide variety of email marketing tools you can use to automate your email strategy.
12. Make It Easy to Unsubscribe
This may seem counterintuitive because you want to keep people on your email list, not lose them. But the reality is that you will always have people who decide to unsubscribe.
If they can't easily find the link to do so, they may just block your email address or, worse, report your messages as spam. This can affect your overall deliverability and bounce rates, which isn't worth hanging onto a few subscribers who don't really want to be there anymore.
Cuisinart uses a lighthearted email inviting subscribers to customize their preferences or unsubscribe completely.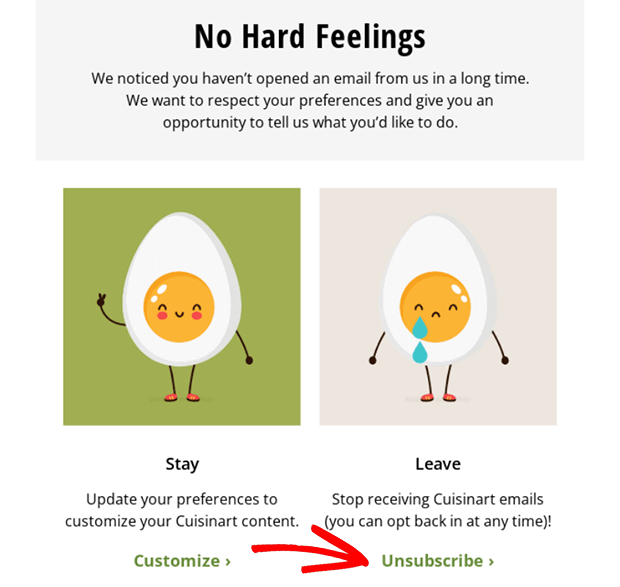 Best Email Marketing Software for eCommerce
There are literally hundreds of email service providers (ESPs) out there. So how do you know which one to choose? Here are some of the ESPs most often used by top eCommerce brands:
Klaviyo
Shopify Email
ActiveCampaign
Drip
Constant Contact
Sendinblue
These ESPs are designed to handle the high-volume email needs of eCommerce retailers. Check out our complete list of email marketing services for eCommerce.
Important eCommerce Email Marketing Metrics
Even if you've written what you think is the best email in history, what matters isn't your opinion but what your target audience thinks of your email. Here are ways to measure the success of your eCommerce email marketing strategies:
Open rate: how many subscribers open a particular email
Click rate: how many subscribers clicked on one or more links in an email
Conversion rate: how many subscribers bought something because of an email you sent
Bounce rate: how many emails were not delivered to the intended recipient
Unsubscribe rate: how many subscribers left your email list after receiving a specific email
Other eCommerce Email Marketing Resources
We hope this guide to eCommerce email marketing provides some helpful ideas that you can try out for your online store.
Also check out:
Check out our list of other eCommerce marketing strategies that can work with email marketing to grow your business.