Do you need a complete eCommerce checklist to help you launch successfully?
Ecommerce websites and businesses are complicated. Even one small error can shut down your eCommerce site, costing lots of money in lost sales.
Use our 13-step eCommerce checklist for starting an eCommerce business to have the best launch possible.
Why You Need an eCommerce Checklist Before Launching
Launching an eCommerce business is complex, so a checklist can help you make sure nothing is missing before you go live.
The success of your eCommerce store depends on getting high levels of traffic, conversions, and average order value (AOV). If any of these factors isn't working properly, your business can fail before it even starts.
A checklist helps reduce overwhelm for store owners. Instead of seeing a huge mess of things that need to be done, follow the checklist and just do one step at a time. Eventually, you will finish everything and be ready to launch your eCommerce business.
Complete eCommerce Website Checklist
Use this eCommerce checklist to launch your store right. Give yourself at least a few weeks to get through everything on this checklist so you don't feel rushed or overworked. Pace yourself and keep your mind on the goals for your business.
Let's get started!
1. Custom Domain
First, make sure you have a custom domain name for your eCommerce website.
Many hosted eCommerce platforms will give you a free URL like yourbusiness.my-shopify.com. But we highly recommend getting your own domain such as yourbusiness.com.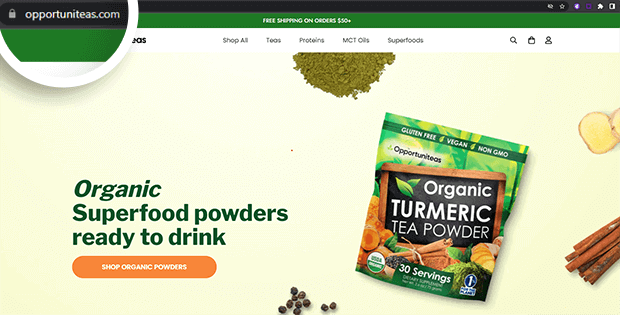 A custom domain builds name and brand recognition, and also appears more professional. Domains generally are not very expensive, and you may be able to get one directly through your eCommerce platform.
If the domain you want is already taken, try using Nameboy to find variations.
Custom Domain Checklist
2. Standard Pages
Next, make sure your eCommerce website has all the standard pages. These are essential for every eCommerce site and customers will be looking for them.
Standard Pages Checklist
Homepage: This is the most important page on your website. It may sound obvious, but make sure to include the name of your online store, what you're selling, and the problem your products solve for your target audience. You should link to product and category pages from the homepage.
About Page: This is one of the most frequently visited pages on any website. Share the story and people behind your business and your brand values. Avoid these common About Page mistakes.
Contact Page: List ways to contact you. If you have a physical storefront, include the address here. You can put a phone number, email address, contact form, and links to customer support as needed.
FAQ Page: Save yourself and your customers time by listing frequently asked questions all on one page. This is a good place to address questions about shipping rates and times, product availability, or your sourcing practices.
Terms of Service: This page contains the legal policies for using your website and products.
Privacy: This page spells out how you use customer information such as credit card numbers and email addresses. Don't skimp on the terms of service or privacy pages as many consumers are now much more cautious about keeping their personal information secure.
Policies Page: Clearly state your shipping, return, and refund policies. Many customers abandon carts because they're afraid they won't receive the product in time or be able to get their money back if they don't like their purchase.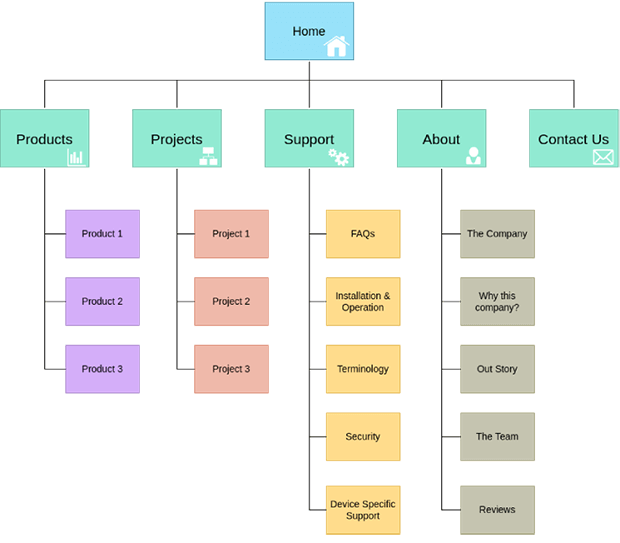 3. Homepage
The homepage is the first thing customers see, so you should spend some time making sure yours makes a good impression.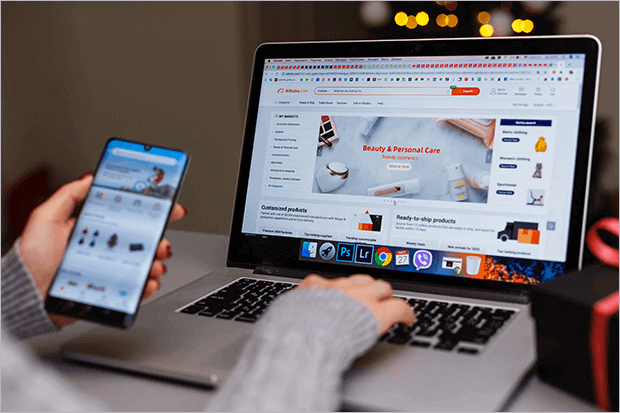 The most important thing to do is make it easy for visitors to find what they need. That could be information, products, or conversions like joining your email list. Make sure your navigation and page structure are clear and easy to use.
Homepage Features Checklist
Search field
Product pictures and descriptions
Promotions
Features and benefits of your products
Language options and store finder if relevant
Eye-catching and user-friendly website design
Optimized for mobile devices
Good page load time
Reliable plugins and apps
4. Listing or Category Pages
Your listing or category pages group common items together. Customers often click on a category page from the homepage. Some examples of category or listing pages include:
Product category, such as shoes, printers, or kitchen wares
User type, such as women, kids, or businesses
Promotions, such as clearance or buy one get one (BOGO) items
Ecommerce platforms like Shopify may automatically generate category pages for you. If you can, customize these pages to fit your brand.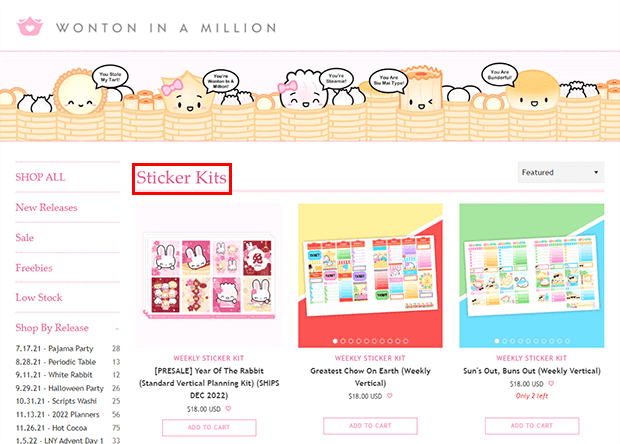 Category Page Checklist
Brief introduction of the collection and its unique elements
Featured image of the collection, ideally in a lifestyle setting
Product gallery with details and links to product pages
Quick view option for customers to look at product details while staying on the category page
Bestsellers or other recommendations from the collection
Ratings and reviews for collection items
Any relevant sub or parent categories
Filtering, sorting, and search tools to help customers find what they want
5. Product Pages
Your individual product pages are very important. This is where customers will decide whether or not to add to cart, so pay attention to the following web design and marketing elements.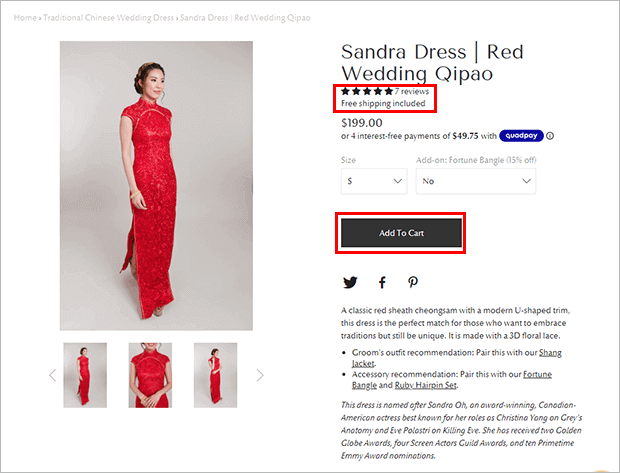 Product Page Checklist
Add to Cart button, high contrast with clear fonts and ideally placed high up on the page before users have to scroll
High-quality product photos from different angles, with image zoom and 360 degree view if possible
Compelling product description that explains how the product will make the customer's life better
Product details such as styles, sizes, colors, weight, and more
Social proof such as reviews, ratings, testimonials, and trust badges
Optional: Mini cart functionality t that lets customers add to cart without leaving the product page
6. Shopping Cart Page
The cart page is a high abandonment page, meaning many customers will leave this page without completing the transaction. Cart abandonment often happens for very preventable reasons, like unexpected costs or lack of trust in website security. You can reduce cart abandonment in your Shopify store and other eCommerce platforms by paying attention to customer experience.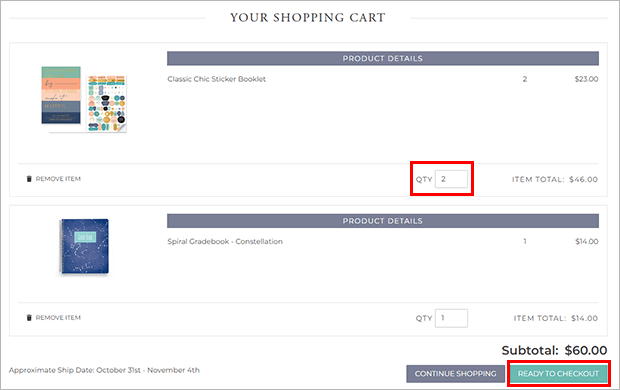 Cart Page Checklist
Product details like product names, images, sizes, colors, and prices to help customers remember what they wanted to buy and why
Easy cart editing options like removing items, changing quantity, size, or color, or saving for later
Clear explanation of any fees, taxes, or shipping charges
Prominent call-to-action (CTA) button such as "Check out now" or "Go to Checkout."
Social proof like security badges and testimonials to maintain trust with shoppers
Exit-intent popups addressing objections like price, shipping cost, or return policies
7. Checkout Page
The checkout page is another high abandonment point, for many of the same reasons as cart abandonment. Customers may be nervous about online shopping, and any unnecessary friction may scare them off. The best way to reduce checkout abandonment is to simplify the process.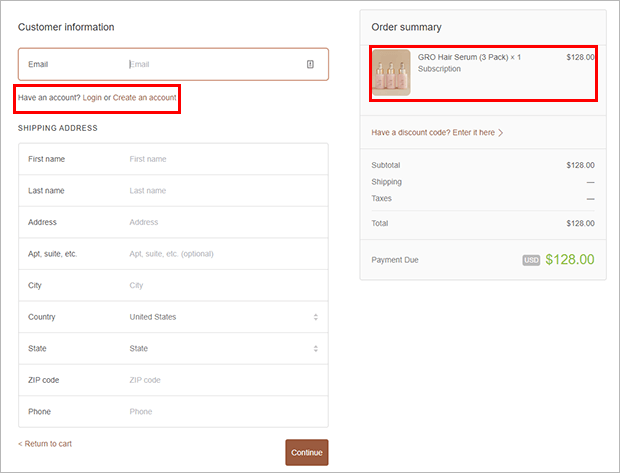 Checkout Page Checklist
Multiple payment options such as credit or debit cards, PayPal. and digital wallets like Apple Pay or Google Pay
Guest checkout option
Minimum number of steps; collect only the information you absolutely need
Progress bar to indicate how many steps are left
Order confirmation landing page, possibly with special offers for their next purchase
Optional: Live chat support to help them through any final questions
Optional: Upsell offers
8. Payment Methods
Offering multiple payment methods can help you recover more checkouts. Choose the payment methods that make the most sense for your business based on geographic location and your business model. Make sure to test all your payment gateways before you go live and double check the terms of service for each processor to make sure you're in compliance.
Payment Methods Checklist
Credit and debit cards, including prepaid cards
Digital wallets such as PayPal, Apple Pay, and Google Pay
Buy Now Pay Later
ACH (automated clearing house) and bank transfer
Cryptocurrency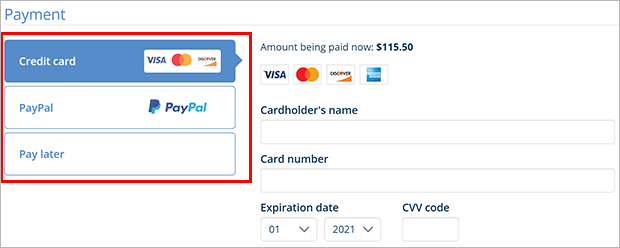 9. eCommerce SEO
Search engine optimization (SEO) is how your store and products show up in search results. Products that show up on the first page of search results have much higher clickthrough rates and sales, so it's worth your time to improve your eCommerce SEO.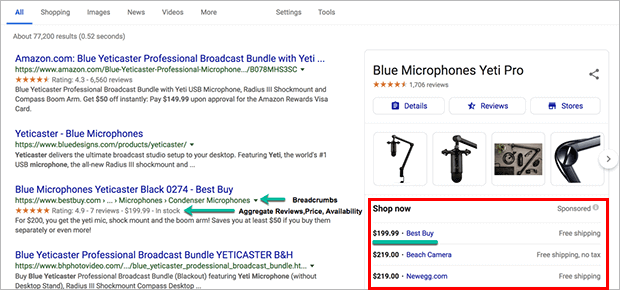 eCommerce SEO Checklist
Keyword research for your products and niche
Keywords in meta titles, descriptions, headings, image alt text, and URLs
Keywords into product descriptions and category descriptions.
Schema markup to get rich snippets in Google
Sitemap
Optimized website loading speed
No duplicate content or broken links
Internal links to high-priority pages like product pages and category pages.
For more detail, check out our complete guide to eCommerce product page SEO.
10. Email Marketing
Email marketing is an essential part of any marketing plan for eCommerce and other online businesses. You gather email addresses from existing and potential customers and, with permission, send them marketing content. You can even start building your pre-launch email list ahead of time.
Email is a direct line of communication with customers, and most people still check their email every single day. A complete guide to email marketing strategy is beyond the scope of this checklist, but here are some simple eCommerce email marketing tips to help you get started.
Email Marketing Checklist
Email marketing service (also known as an email service provider or ESP)
Signup forms in different places on your website such as an announcement bar, slide-in, popup, or widget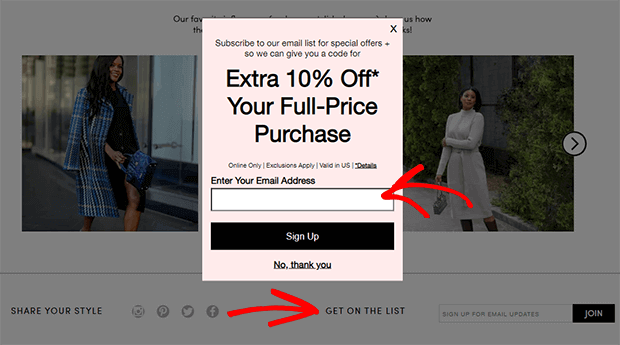 OptinMonster is one of the best ways to grow your eCommerce email list. See how you can use OptinMonster to reduce cart abandonment and increase conversions.
11. External Sales Channels
Connecting your eCommerce site to social media or other external sales channels is an effective way to amplify your reach. Pick the platforms that you most enjoy using and where your audience is likely to hang out. You don't need to have accounts on every single platform on this checklist, but make sure the ones you do have are properly connected to your website.
External Sales Channels Checklist
Blog
Instagram
Facebook
TikTok
Pinterest
Snapchat
Review websites and forums
Quora
Etsy
eBay
Amazon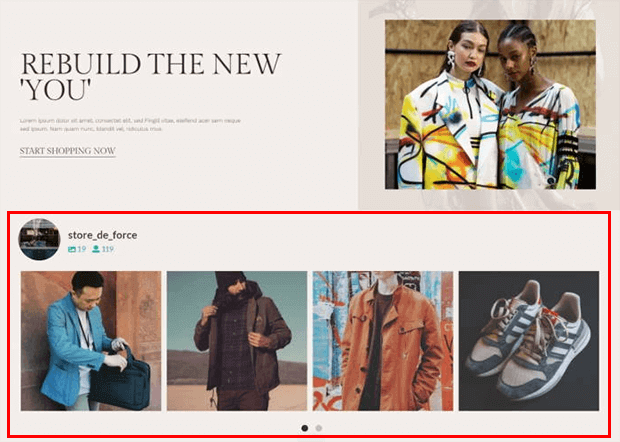 12. Analytics
Data is key to eCommerce success. You can't improve what you don't measure, so have your analytics tools ready to go on day 1.

Analytics Checklist
Google Analytics
Google Tag Manager
Google Search Console
Facebook Analytics
You'll want to pay attention to the following metrics:
Sales conversion rate: how many visitors become customers
Email opt-ins: how many visitors join your email list
Customer lifetime value: how much each customer spends on your products over time
Customer acquisition cost: how much you spend on marketing and advertising divided by the number of customers
Revenue by traffic cost: how much revenue each source of traffic brings in
Average order value: the average of how much customers are spending per order
Cart and checkout abandonment rates: how often customers are abandoning their carts or checkout processes
Net Promoter Score: how likely customers are to refer their friends to you
13. Test Everything!
Once you have all these pieces in place, make sure you test everything from start to finish. Try to break your system before a customer breaks it for you!
Recruit multiple testers, including ones who aren't very tech-savvy, to try and get through as many user experience scenarios as possible. Compare what actually happens with what's supposed to happen.
Ecommerce Testing Checklist
Browsing: Can customers easily find specific products? Can customers find a product that meets their needs if they don't have something in mind already?
Abandonment: What happens when customers abandon their cart or checkouts?
Cart: Can customers edit their orders easily? Can they find the cart page? Is it simple to get to the checkout page from the cart page?
Checkout: How simple is the checkout process? Can your testers successfully check out?
Different payment methods: Are customers aware of their payment options? Do all the payment methods work properly?
Coupon codes and promotions: Can customers easily find where to add a coupon code? Are promotions automatically added when they're supposed to be.
We hope this eCommerce checklist helps you have a successful website launch. It's also a great tool for regularly auditing your eCommerce website to make sure everything still works as it should.
If you want to create a successful eCommerce brand, read How to Build an Unforgettable and Profitable eCommerce Brand.
Next, check out our list of proven eCommerce marketing strategies to grow your business after launching.
To start showing social proof notifications on your eCommerce website with just a few clicks, give TrustPulse a try today!
If you like this article, please follow us on Facebook and Twitter for more free articles.