Are you an eCommerce business owner looking to stay ahead of the game and keep up with the latest eCommerce trends?
As technology continues to evolve, staying updated on the latest developments is crucial to remain competitive in the eCommerce market. It'll help you improve customer experience, increase sales, and ensure your business is well-positioned for success.
According to Statista, revenue in the eCommerce market is projected to reach $4.11 trillion in 2023. And that's not all. It's expected to show an annual growth rate of 11.51%, resulting in a projected market volume of $6.35 trillion by 2027.
Of course, brick-and-mortar stores aren't disappearing anytime soon, but today's consumers prefer finding and purchasing products from their favorite brands online.
In this article, we'll share some of the top eCommerce trends you should know to stay relevant in the eCommerce industry and boost eCommerce sales.
From basics like personalized shopping to advanced tech solutions such as headless commerce, we've got you covered. Let's begin.
Table of Contents
Let's take an in-depth look at each of them in the upcoming sections.
1. Personalized Shopping Experience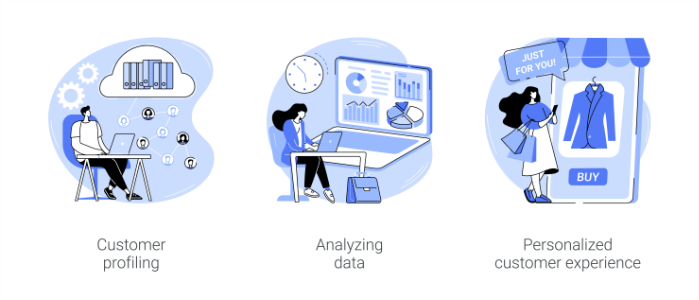 The trend of a personalized shopping experience in eCommerce is becoming increasingly popular as businesses recognize the value of creating tailored experiences for their customers.
According to a survey:
80% of consumers are more likely to do business with a company if it offers a personalized experience,
90% of consumers find personalization appealing,
and 83% are willing to share their data in exchange for a personalized experience.
These stats indicate that businesses not offering personalization may miss out on a significant opportunity to engage and retain customers.
One of the most significant benefits of personalization is that it leads to higher customer loyalty and satisfaction. When customers feel that a business understands their needs and preferences, they are more likely to make repeat purchases and recommend the company to others. Learn more about customer retention with proven strategies and examples.
Additionally, implementing personalized shopping experiences can have a substantial impact on revenue, as customers are more likely to purchase products that are relevant to them. In fact, one report shows that companies earn 40% more revenue by adding personalization to their marketing strategy.
You can implement personalization on your eCommerce site in numerous ways.
Method #1: One popular method of personalizing the shopping experience is through product recommendations. Amazon, for instance, has reported that its recommendation engine drives 35% of its sales. By analyzing a customer's purchase history and browsing behavior, you can provide personalized product recommendations that are more likely to result in a purchase.
Method #2: Artificial Intelligence (AI) is also revolutionizing the eCommerce industry by providing personalized product recommendations, search results, and shopping experiences. Statistics show that 35% of companies are using AI, and 42% are exploring AI for its implementation in the future.
Sephora is one of the several eCommerce businesses that has been at the forefront of using AI for personalization. The beauty retailer uses AI to offer personalized recommendations and tips based on customer data such as skin tone and browsing behavior.
Method #3: Another emerging way to personalize the shopping experience is by using customer data to create targeted marketing campaigns. For example, you can increase the likelihood of a purchase by sending personalized emails or advertisements featuring products a customer has shown interest in.
That means you need to capture leads to expand your email list with your target audience. And for that, OptinMonster is the ultimate tool of choice.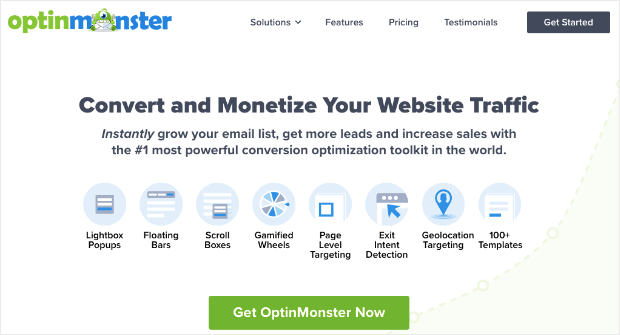 OptinMonster is the #1 lead-generation tool that enables businesses to capture leads and grow their email lists easily.
With its customizable pop-ups, floating bars, slide-ins, and other attention-grabbing signup forms, you can create highly targeted campaigns that resonate with your audience and boost sales.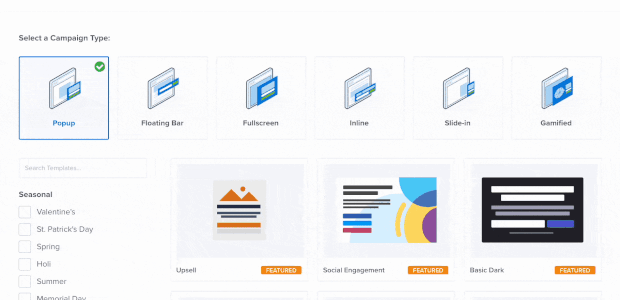 There are hundreds of professionally designed templates available, so you don't need any design or coding experience to create eye-catching email signup forms for your eCommerce business.
Then, using its highly advanced targeting and triggering rules, you can display these campaigns to the right people at just the right time in their customer journey. For example, you can set up campaigns to display when the time on page by your visitors is at least 5 seconds and/or when they're on a certain page of your site.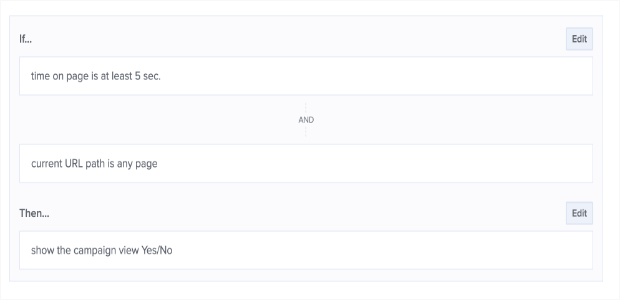 Plus, OptinMonster integrates with over 30+ most popular email service providers, including Mailchimp, HubSpot, ConvertKit, and many more.
Check out How Cole's Classroom Added $55,494 In Sales Using OptinMonster.
2. Virtual and Augmented Reality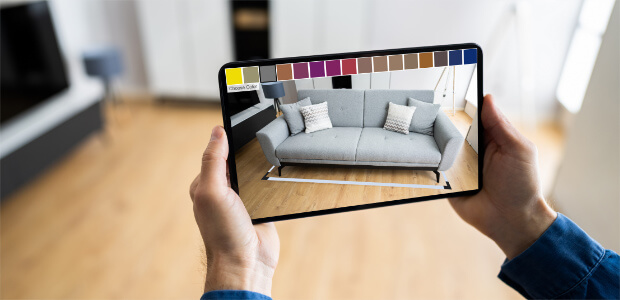 Picture this:
You're browsing through an online store, trying to decide which pair of shoes to buy. You're not quite sure which color will look best with your outfit or if the style will even fit comfortably. Suddenly, with the click of a button, you're transported into a virtual world where you can try on the shoes in 3D, walk around in them, and even see how they'll look with different outfits.
This is the power of Virtual Reality and Augmented Reality in eCommerce, and it's changing the game.
In the AR and VR market, the number of users is expected to amount to 2,593.00 million by 2027. Revenue is expected to show an annual growth rate (CAGR 2023-2027) of 13.72%, resulting in a projected market volume of $52.05 billion by 2027. This explosive growth can be attributed to the increasing demand for immersive and engaging shopping experiences.
But it's not just about the shopping experience. VR and AR Reality can also benefit eCommerce businesses in numerous ways.
For example, companies can use this technology to showcase their products in a more engaging way, leading to higher conversion rates and customer satisfaction. Additionally, Virtual and Augmented Reality can help reduce returns by giving customers a better idea of how a product will look and fit before making a purchase.
3. Mobile Commerce
As we continue to rely more and more on our mobile devices for almost everything, it's no surprise that the trend of mobile shopping is still on the move.
Mobile commerce, or mCommerce, is one of the hottest and most rapidly growing eCommerce trends. It is estimated that mobile commerce sales are projected to exceed $710 billion in 2025. This means that more and more consumers are turning to their mobile devices to make purchases, and it's crucial for businesses to keep up with this trend.
This trend is particularly popular among Gen Z consumers. As a generation that grew up with technology at their fingertips, they prefer using their mobile devices for shopping and other transactions. Studies have shown that Gen Z consumers are 2x more likely to use their smartphones for shopping than other age groups.
So, why is mobile commerce becoming so prevalent?
One of the main reasons is convenience.
With their mobile devices, consumers can shop anytime and anywhere without going to a physical store. Plus, the ability to make purchases with just a few taps on a smartphone is swift and easy.
Now, what does this mean for you?
If your business is looking to appeal to consumers, it's essential to have a mobile-friendly website and app that can provide a seamless and convenient shopping experience.
This means making sure that your website is optimized for smaller screens and that your app is user-friendly and easy to navigate.
By ensuring your eCommerce business is optimized for mobile devices, you can reach more customers and provide them with a convenient and enjoyable shopping experience.
Check out our article on How to Determine (& Improve) Mobile eCommerce Conversion Rates.
4. Social Commerce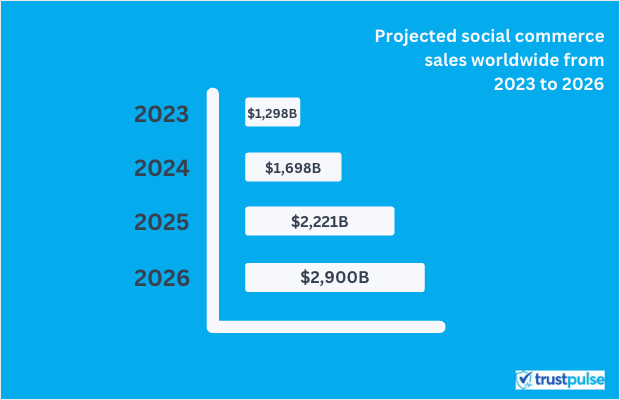 This eCommerce strategy involves selling products directly through social media platforms, allowing businesses to reach potential customers where they spend most of their time online.
A study shows that 80% of social media browsing is on mobile devices. Moreover, according to the latest stats, the global social commerce industry is projected to grow 3 times faster than traditional eCommerce, reaching $1.2 trillion by 2025.
This makes it clear that social media platforms have become hotbeds for eCommerce activity. And with the help of built-in eCommerce platforms such as Instagram Shop, Facebook Marketplace, and TikTok Shop, businesses can effectively launch marketing campaigns and directly connect with their target audience.
One of the key advantages of social commerce is the ability to leverage influencer marketing. Influencers have built up large followings and have the power to sway the purchasing decisions of their followers. By partnering with these influencers, you can reach a wider audience and drive sales.
A survey revealed that 71% of marketers believe the quality of influencer marketing traffic is better than other sources. Furthermore, 92% of consumers rely on online word-of-mouth recommendations, indicating the growing importance of influencers in influencing consumer behavior.
Another emerging trend is live stream shopping. This involves broadcasting a live video to showcase products and provide customers with an interactive shopping experience.
According to a report by Coresight Research, the US live stream shopping market is expected to reach $68 billion in sales by 2026. By joining the live stream shopping trend, you can engage with customers in real-time while increasing your sales and brand awareness.
Here's how you can get started:
First, choose a platform that aligns with your target audience and brand identity.
Then, plan your live stream shopping event and prepare engaging content, such as demos or exclusive offers.
Don't forget to promote the event beforehand to build anticipation and maximize viewership.
During the live stream, interact with viewers, answer questions, and encourage them to purchase by offering incentives or limited-time discounts.
5. Subscription-Based Models
Another eCommerce trend that has seen significant growth in recent years is subscription-based models.
In this model, you can offer products or services to your customers on a recurring basis, typically monthly or annually, in exchange for a regular fee.
Recent stats indicated that the subscription economy will reach a market size of $1.5 trillion by 2025. Additionally, subscription businesses have surpassed their traditional counterparts in the race for growth. According to the Zuora Subscription Economy Index, subscription businesses have grown 4.6 times faster than the S&P 500 over the last decade.
This approach has proved profitable for many eCommerce businesses and is expected to continue growing in the future. Brands are continuously embracing this digital business model to increase customer loyalty, profitability, and retention rates. Countless other businesses have also successfully adopted subscription-based models, ranging from software companies to streaming services and fashion retailers.
However, even though this model has advantages, there is a downside to address.
One of the primary obstacles that digital businesses face with subscription-based models is the churn rate. It refers to the rate at which subscribers cancel their subscriptions within a given period, and high churn rates can negatively impact a business's revenue and long-term growth.
But there's nothing to worry about, as there are numerous ways to reduce subscription churn.
For instance, you can reward subscribers with limited-time offers, do giveaways, or engage with them online to shape a sense of community.
Don't forget to check out these Best WordPress Giveaway Plugins to Boost Leads & Sales for your eCommerce business.
6. Advanced Customer Support
With the increase in online shopping, customer support has become more important than ever before.
Providing excellent customer support is crucial for eCommerce businesses to succeed, as it helps build customer trust and loyalty. It can also lead to positive reviews and increased sales.
93% of customers say they are more likely to repeat purchasing from a company after experiencing excellent customer service. From this research, it's clear that businesses that prioritize customer support will see the benefits in the long run.
But the trend of customer support in eCommerce is not limited to just email or phone support. Businesses are now using innovative ways to provide support to their customers, such as live chat and chatbots.
Nearly 80% of companies say that live chat has increased sales, revenue, and customer loyalty for their business. On the other hand, the projected value of the chatbot industry is estimated to be approximately 1.25 billion U.S. dollars in 2025.
These methods are not only efficient but also provide customers with an immediate response, which is crucial in today's fast-paced world.
The good news is that integrating live chat and chatbots into eCommerce websites is a simple process. For WordPress users, some top-notch AI-driven chatbots and live chat plugins include ChatBot, HubSpot, and Tidio.
7. Sustainability Practices
Sustainability has become a buzzword in the world of eCommerce, and for a good reason.
From fashion to beauty, consumers are becoming more conscious of their purchases' impact on the environment and are actively seeking out brands that prioritize sustainability.
In fact, according to a recent survey, 66% of US consumers say they would be willing to pay more for sustainable products. This shows that sustainability is not just a trend but a priority for many consumers.
With this rise of eco-conscious consumers, businesses are also taking notice and adapting their practices to become more environmentally friendly. A study shows that the sustainability market size is projected to reach $74.64 billion by 2030, growing at a CAGR of 21.9% from 2021 to 2030.
In order to stay competitive in the ever-evolving eCommerce landscape, savvy businesses must adjust to this significant change in consumer habits.
One great example of a sustainable eCommerce business strategy is from IKEA.
IKEA has discontinued the sale of non-rechargeable alkaline batteries and introduced LADDA rechargeable batteries as a replacement. Additionally, the company has ensured that almost all the wood used in its products is either recycled or FSC®-certified.
This initiative not only helps to minimize waste but also allows customers to save money over time.
8. Voice and Visual Searches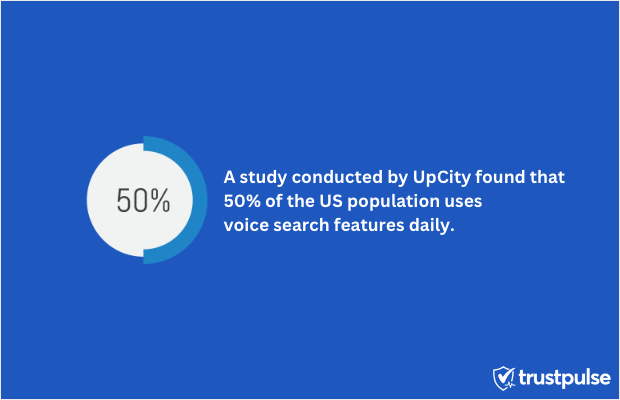 It's no secret that consumers today are busier than ever, and they want their shopping experience to be as seamless and effortless as possible. That's where voice and visual searches come in.
Visual search allows users to upload a picture of an item they're interested in, and the search engine will then return results that match the image. It will grow at a CAGR of 17.50% and reach a market value of up to USD 32,984.022 million by 2028.
This technology has been around for a while, but it's becoming increasingly popular with eCommerce brands who want to improve the customer experience. According to statistics, 55% of consumers admit that visual search influenced their style and taste.
Business owners can join the visual search trend by optimizing their product images and implementing image recognition technology on their eCommerce platform. By doing so, customers can upload images of products they're interested in, and the platform will use image recognition technology to return search results that match the uploaded image.
Voice search, on the other hand, allows users to search for products using their voice instead of typing. With the rise of smart speakers and virtual assistants, voice search has become universal in homes worldwide. The voice search market is projected to grow from $11.21 billion in 2022 to $49.79 billion by 2029 at a CAGR of 23.7%.
To optimize your eCommerce store for voice search, you need to incorporate conversational phrases into your keyword strategy. Voice search queries are often longer and more casual than text-based queries, so using natural language in your content can help your products rank higher in voice search results.
For instance, instead of using short and generic keywords like "hair salon," try incorporating more descriptive phrases like "hair salon near me."
If you're interested in learning more, here are a few articles related to keyword research, content marketing, and SEO:
9. Customer Relationship Management (CRM)
In order to reach and interact with potential customers on multiple devices and channels, you need data and systems in place. And with CRM software, you can create a 360-degree overview of each person you communicate with.
Customer relationship management (CRM) is a strategy that businesses use to manage their interactions with customers and potential customers. According to the latest statistics, 68% of customers want companies to be familiar with their service history, something a CRM tool can offer.
Also, the CRM market size has seen staggering growth in the past few years. And with revenues expected to reach nearly $80 billion by 2025, this growth will not slow down any sooner.
By leveraging CRM tools and strategies, eCommerce businesses can build more meaningful customer relationships, improve customer satisfaction, and ultimately drive more sales.
An excellent example of a CRM strategy is loyalty programs, which reward customers for making purchases and engaging with a brand. In fact, 64% of customers purchase more frequently from businesses offering these programs.
One company that has successfully implemented a loyalty program as part of its CRM strategy is Starbucks.
The Starbucks Rewards program offers purchase rewards and collects valuable data on customer preferences. The loyalty program has been a massive success for Starbucks, having 28.7 million members. These members were responsible for 55% of sales at US company-operated stores, highlighting the program's success in increasing customer engagement and revenue.
Most importantly, the program not only rewards customers for their purchases but also collects valuable data on customer preferences and behaviors. By analyzing this data, eCommerce businesses can provide personalized recommendations and promotions to each customer, improving their overall experience and increasing customer loyalty.
If you're a WordPress user, adding CRM plugins like HubSpot CRM or FunnelKit Automations can help improve customer relationships. These plugins offer features such as email marketing management and funnel building, allowing you to customize your CRM strategy to fit your needs.
10. Conversion Rate Optimization (CRO)
When it comes to eCommerce, every visitor to your online store represents a potential customer. But not all visitors convert into paying customers, which is why Conversion Rate Optimization (CRO) is so important. Optimizing your website or online store for conversion can increase the percentage of visitors who take the desired action, whether that's making a purchase or filling out a lead form.
While CRO has traditionally focused on optimizing websites and online stores to increase conversions, the future of CRO is increasingly customer-centric. In simple words, the most successful eCommerce businesses will be those that prioritize the needs and preferences of their customers above all else.
According to a study by EcomExperts, the average eCommerce conversion rate is only 2.86%. That means that for every 100 visitors to your store, only about 3 will make a purchase.
That's why you need to focus on optimizing every touchpoint in the customer journey, from initial awareness and consideration all the way through to post-purchase support and follow-up.
CRO tools like TrustPulse can be incredibly valuable in this regard.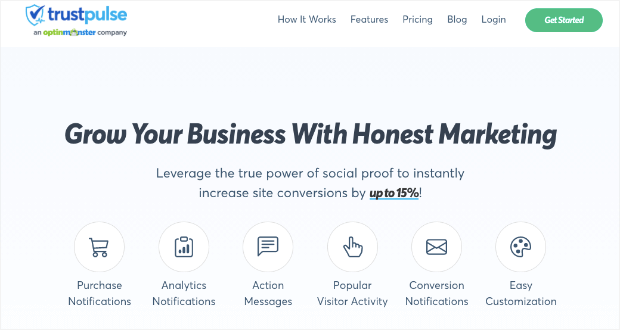 TrustPulse is a FOMO and social notification tool that helps you leverage the power of social proof to build trust and skyrocket your conversions and sales. It displays real-time notifications of recent customer activity on your site, such as:
purchases
form submissions
demo registrations
trial sign-ups
…and more.

According to Nielsen research, 83% of people will trust a recommendation from a peer. So if you're not leveraging social proof on your website right now, you're missing out.
By showing visitors that others are taking action on your website, you can create a sense of trust and urgency that can motivate them to take action as well.
TrustPulse works seamlessly with all popular website and email marketing platforms, including: WordPress, Shopify, WooCommerce, BigCommerce, MailChimp, HubSpot, AWeber, ActiveCampaign, ClickFunnels, and hundreds more.
The best part? It takes less than 5 minutes flat to set up TrustPulse on your eCommerce website. And once it is live, you can boost your site conversions by as much as 15%.
Why not see it yourself?
Get started with TrustPulse today and take advantage of our 14-day money-back guarantee. That way, you can see how effective recent activity popups can boost your eCommerce sales.
11. Zero-Party Data and Privacy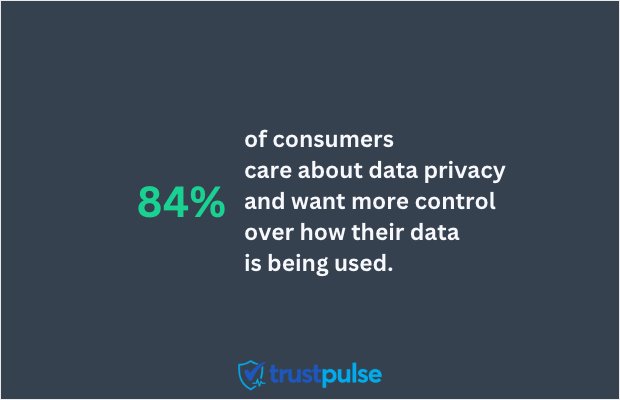 As consumers become more privacy-conscious, businesses seek new ways to gather valuable data without infringing on their customers' privacy.
84% of consumers care about data privacy and want more control over how their data is being used.
48% have switched companies because of their privacy concerns.
Similarly, 61% of consumers are willing to share their personal information with companies if it means they will receive more personalized products and services in return.
And with Apple's App Tracking Transparency (ATT) feature, collecting zero-party data has become even more critical. The feature allows users to choose whether or not they want to allow apps to track their activity across other companies' apps and websites.
In addition, Google Chrome will also begin phasing out third-party cookies in the second half of 2024. This indicates that businesses will have to rely more on zero-party data to get insights into their customers' behavior and preferences.
But why the sudden interest in zero-party data?
For one, it allows businesses to build more authentic customer relationships. When consumers willingly share their data, they feel more in control of the relationship and are more likely to trust the brand.
Secondly, zero-party data can provide insights that third-party data simply can't. By asking customers directly what they want and need, businesses can gather valuable insights that they can't get from cookies or other tracking methods.
One way for businesses to collect zero-party data is through surveys and polls. By asking customers directly about their preferences and interests, companies can gather valuable insights that can help them create personalized experiences. These surveys can be conducted through email, social media, or even on the company's website.
A hassle-free way to do this is by utilizing tools like UserFeedback.
UserFeedback is a powerful WordPress survey plugin that allows businesses to gather customer feedback through customizable surveys and feedback forms.
The plugin is exceptionally user-friendly and includes a convenient setup wizard to get started quickly and easily. You can customize your survey form with star ratings, radio buttons, scales, email capture, and more. Moreover, it also integrates with Google Analytics so you can learn more about the people completing your survey.
Overall, UserFeedback makes it easy for eCommerce businesses to collect zero-party data and gain valuable insights into customers' preferences and behaviors. By leveraging this data, companies can improve their offerings and create a better customer experience, ultimately leading to increased customer loyalty and revenue.
With a 100% no-risk-money-back guarantee, try UserFeedback today!
12. Headless and API-Driven Solutions
In a traditional eCommerce setup, the front-end (the part of the website that customers see and interact with) and the back-end (the part that handles data and processes transactions) are tightly integrated. But with headless commerce, these two components are separated, allowing for greater flexibility and customization.
Through the use of APIs, headless commerce can provide content to any front-end framework. As a result, customers are not restricted to shopping solely through desktops, laptops, and mobile devices. They can now also browse and purchase via Internet of Things (IoT) devices, such as smart speakers and fitness devices.
One of the major benefits of headless commerce is the ability to create a more seamless omnichannel experience for customers. By separating the front-end and back-end, retailers can more easily integrate with various channels, including social media, mobile apps, and even voice assistants. This can lead to increased engagement and higher conversion rates.
But headless commerce is about more than just improving the customer experience. It also offers a range of benefits for retailers.
For one, it allows for faster, more agile development. With the front-end and back-end decoupled, developers can make changes to one without affecting the other, making it easier to roll out new features and updates. Besides that, because the back-end is not tied to a specific front-end, retailers have greater flexibility in terms of which technologies they use to build their sites.
With adoption rates on the rise, it's clear that headless commerce is a trend that retailers cannot afford to ignore. The numbers speak for themselves, as 61% of retailers are planning to adopt a headless commerce architecture. And by 2028, the headless eCommerce market is expected to expand at a CAGR of 6.5%.
Some of the headless commerce platforms include Shopify Plus, BigCommerce, and WooCommerce. Each of these platforms offers unique features and tools that allow retailers to create a customized eCommerce experience for their customers.
If you already use WordPress as your eCommerce platform, you can still adopt a headless commerce architecture by using it as a headless CMS.
Learn more about headless eCommerce platforms with these articles:
Find Success Amidst Ever-Changing eCommerce Trends
The eCommerce industry is like a living organism that's constantly evolving and adapting to new trends. And with technological advancements and changes in consumer behavior, businesses must stay on their toes to remain competitive.
By taking heed of the hottest eCommerce trends shared in this article and implementing strategies that resonate with customers, you can pave the way for lasting success in the dynamic world of online retail.
Whether you're a big-name retailer or a scrappy startup, it's time to dive into the exciting world of eCommerce trends and carve out your place in the market.
If you've found this article helpful, don't forget to check out the following:
Start boosting eCommerce store's conversions with TrustPulse today!