Are you looking for ways to improve your customer retention strategy?
Bringing in new customers can feel good, but it often costs a lot more than just keeping your existing customers coming back.
In this article, we'll go over how to retain customers for your small business. As a bonus, improving your customer retention can often boost your new customer acquisition too!
Let's get started. Here's a table of contents to help you find your way around:
What is Customer Retention?
Customer retention refers to how many customers stay with your business over a given period of time. The higher your customer retention rate (CRR), the more loyal customers you have. The lower your customer retention rate, the harder you have to work to drive new sales.
Customer retention is related to customer churn, or the number of customers who leave your business in a given time period. The higher your customer retention, the lower your churn rate. The opposite is also true. Companies with high churn are struggling with customer retention.
How to Measure Customer Retention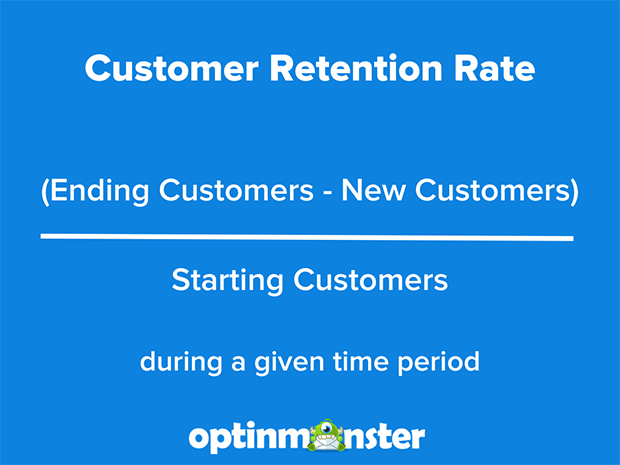 To find your customer retention rate, you take the total number of customers you have at the end of a period, subtract the number of new customers added, and divide the total by the number of customers you started with.
For example, let's say you start the month with 100 customers. By the end of the month, you've lost 3 customers but gained 10 new customers. You have 107 customers at the end of the month.
Your customer retention rate would therefore be: (107-10)/100 or 97%. That's a very strong customer retention rate. Most businesses try to have customer retention rates above 85%, but the average varies widely by industry.
Customer Retention Metrics
In addition to your customer retention rate, there are other key metrics to gauge your customer retention efforts. These include:
Repeat customer rate: how many customers make more than one purchase in a given time period
Purchase frequency: how often customers buy from you
Average order value: how much the average customer spends in a single order
Customer lifetime value: the total amount spent by a customer across all purchases
Churn rate: how many customers leave your business in a certain amount of time
With the exception of churn, the higher these metrics are, the better your customer retention is in general. Of course, every metric needs to be interpreted in the right context.
For example, high-ticket items like cars or technology may have low purchase frequency but high average order value. This makes sense because most customers only buy a car or new phone every few years.
Why is Customer Retention Important?
Customer retention is very important because of the difference in customer acquisition and retention costs. It's far more expensive to acquire a new customer than it is to retain an existing one.
When a customer has already purchased from you, they're familiar with your product and brand. If they've had a positive customer experience, they may need very little persuasion to reorder their favorite product or try your newest offer.
New customers, on the other hand, aren't sure yet if they can trust your brand to deliver its promises. Spending money with an unfamiliar company is a risk and most people try to avoid risks.
Happy customers are more likely to participate in customer loyalty programs. Customers enrolled in loyalty programs nearly always make repeat purchases. This increases their lifetime value and often the average order value as well.
When you make an effort to develop brand loyalty, these loyal customers often become your best brand ambassadors. They can share your brand through word-of-mouth, which is a powerful form of social proof that can convince others to buy.
How to Retain Customers
Customer retention is all about improving the customer experience. No one wants to continue buying or using a product that doesn't work. Most people will eventually leave a business relationship that is unpleasant or unproductive.
We'll cover a few different customer retention strategies for different industries so you can pick the one that works best for you. Let's begin with eCommerce.
eCommerce Customer Retention Strategies
1. Create Customer Accounts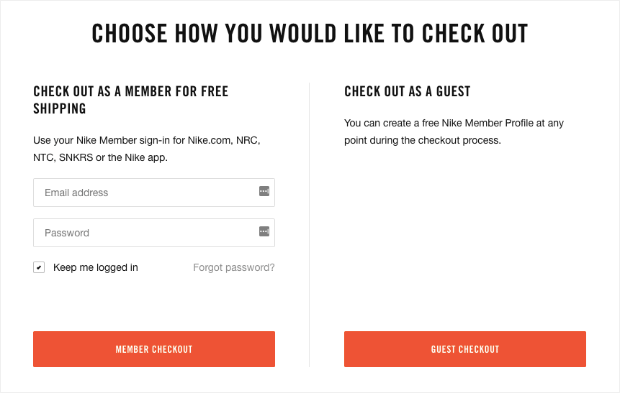 A customer account makes repeat purchases much easier. Customers have previous orders at their fingertips, and shipping and payment info can be saved. Just be aware of new customer behavior when offering accounts. First-time customers may abandon their cart if forced to create an account right away. Instead, invite them to create an account after that first purchase is completed.
2. Offer Discounts to First-Time or Cold Customers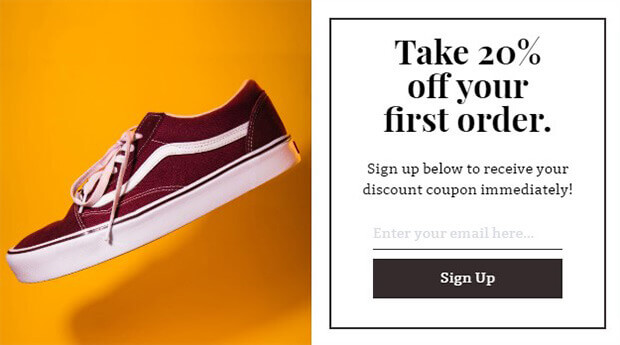 The moment customers receive their first order is the peak of customer expectations. They've been looking forward to that package in the mail, so now is the best time to follow up with a discount for their next order. Discounts are also a good way to nudge cold customers who haven't ordered for awhile.
3. Personalize The Customer Journey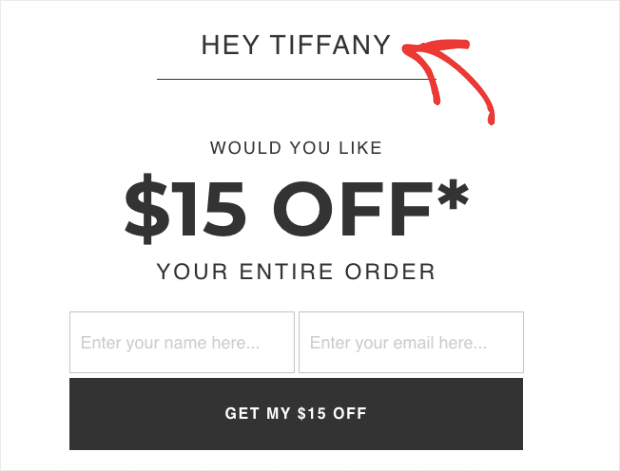 Everyone likes to feel special, and personalization is an easy way to deliver VIP treatment. You can send personalized product recommendations or product education based on purchase history and other information you have about the customer. There are plenty of marketing automation tools that can make personalization seamless.
4. Offer Easy Returns
Not every product ends up being a perfect fit. But you can still retain that customer if the return process is smooth. Returns are a key component of customer service. Making them easy builds trust with your customer base.
5. Ship As Quickly As Possible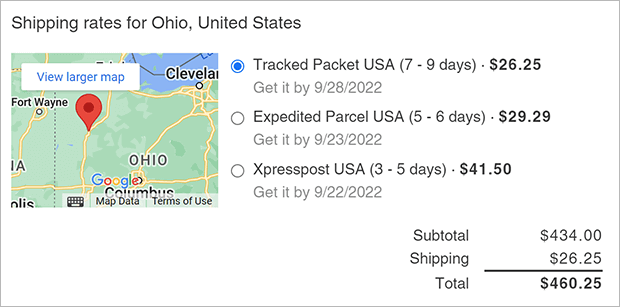 Customers don't like waiting for their orders to arrive. The moment of purchase tends to be when excitement about your product is highest, and it goes down until the product arrives. Keep the positive feelings high by processing and shipping orders as soon as you can. Real-time shipping notifications can relieve anxiety and build anticipation.
6. Add Value With Subscriptions and Memberships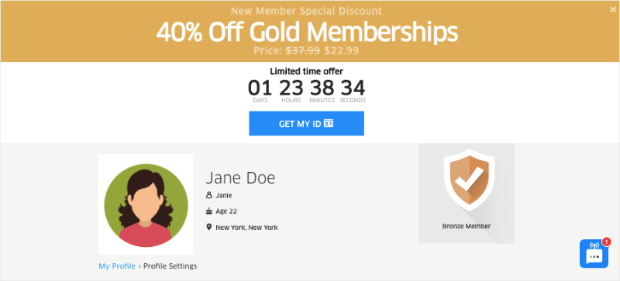 Many customers will appreciate the convenience of a subscription that delivers products automatically to their door. Others will feel more reluctant to hand over control of their ordering. For those customers, you can add value to your subscription or membership in other ways. Maybe subscribing members get faster delivery or an extra gift with every order. You can also provide exclusive content or early access to new products as a more cost-effective benefit for joining a membership program.
7. Start a Loyalty Program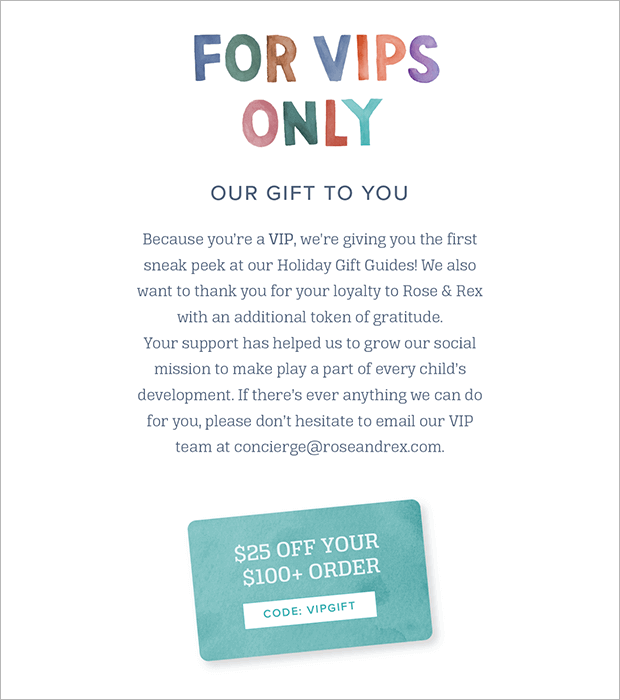 Loyalty programs, also known as customer retention programs, are a simple way to increase purchase frequency. Customers earn rewards for each purchase, which motivates them to buy more often. You can use a tool like TrustPulse to show off how popular your loyalty program is and encourage more signups.
SaaS Customer Retention Strategies
8. Improve Your Onboarding Process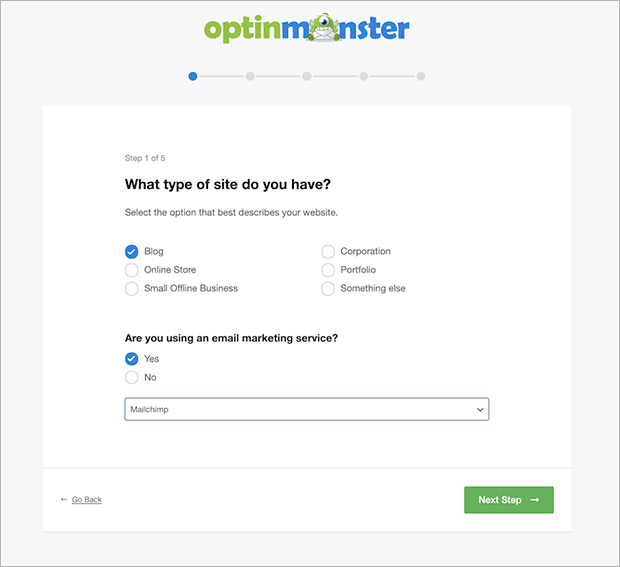 One of the most common reasons customers churn is because they simply don't understand how to use the software they've signed up for. The onboarding process should include plenty of hands-on tutorials for how to get started and achieve an early win right away. By ensuring customer success at the beginning, you set the stage for a productive, long-term relationship.
9. Deliver Customer Support Promptly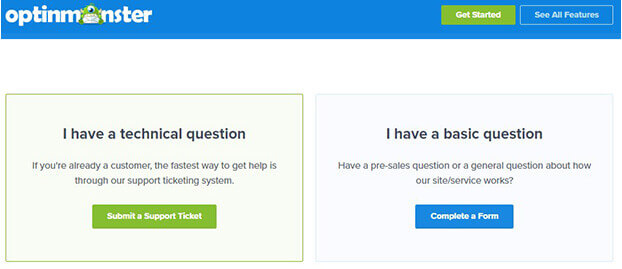 When a customer reaches out to your support team, it's usually because something is wrong or they can't get the result they want. The faster you can respond, the higher customer satisfaction will be. You may not be able to solve their issue immediately, but a prompt response helps customers feel seen and heard. Chatbots can help you respond quickly to every customer and route high-need conversations to your support team faster.
10. Invest in Customer Education

The more educated your potential and current customers are about your product and industry, the more ready they'll be to make a purchasing decision. You need to educate customers not just on the features and benefits of your product, but about your industry in general. That will help customers place your product in the context of their everyday workflow. Some customer education resources you can create include a knowledge base, community forum, or online courses related to your field.
11. Start a Referral Program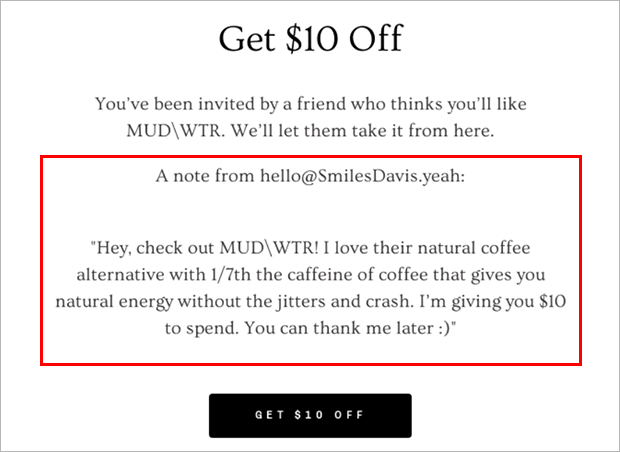 Referrals are an easy way to reduce acquisition costs. But they can also help with customer retention. Incentives for referrals often include free service time or upgrades to new features. This can boost customer engagement with your platform for longer.
Customer Retention for Any Business
12. Use Email Marketing
Email marketing is one of the best ways to build and nurture relationships throughout the customer lifecycle. Email is a direct line to customers and can easily be personalized and targeted for maximum effect. For instance, you can send a thank-you email after the first purchase and then a reminder email to reorder in a few weeks or months.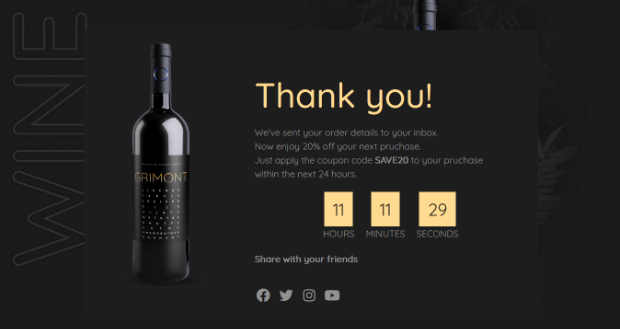 13. Collect Customer Feedback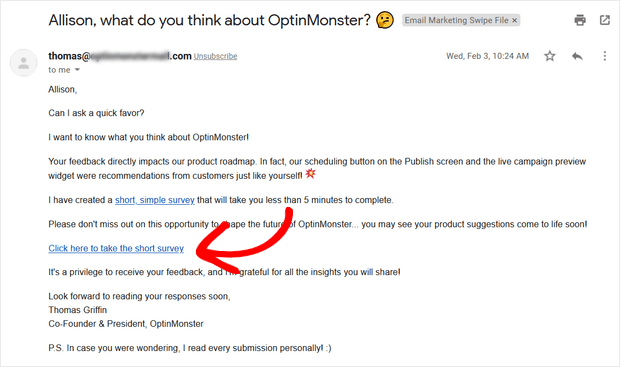 Customer feedback can help customers feel engaged with your business. People want to feel like they matter, even to a company run by people they've never met. Feedback ranges from simple net promoter score (NPS) surveys to conducting full case study interviews. The insights you get can be a powerful marketing strategy on their own. Plus the act of collecting feedback shows that you really care about the customer experience.
14. Surprise And Delight Customers
Meeting customer expectations is the minimum you can do. To really stand out from the crowd, go above and beyond with stellar customer service, surprise promotions or gifts, or exclusive experiences. Don't overlook the element of surprise. Even if you promise a gift with every purchase, sending different gifts can magnify the sense of excitement as customers wait to see what they receive.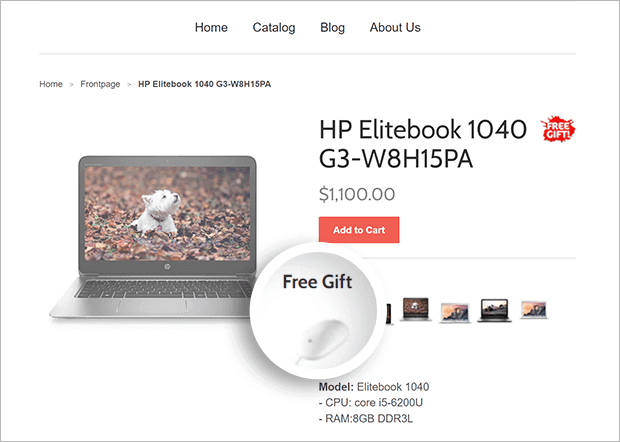 15. Build Trust With Social Proof
Social proof is all about showing potential customers that other people trust and enjoy your product or service. This can be done in a variety of ways, such as displaying customer reviews or testimonials on your website or social media pages.
When customers see that other people have had a positive experience with your product or service, it makes them feel more confident in their decision to choose your business.
This sense of reassurance can help improve customer retention because it reinforces the idea that your business is a good choice and that they should continue to use your product or service.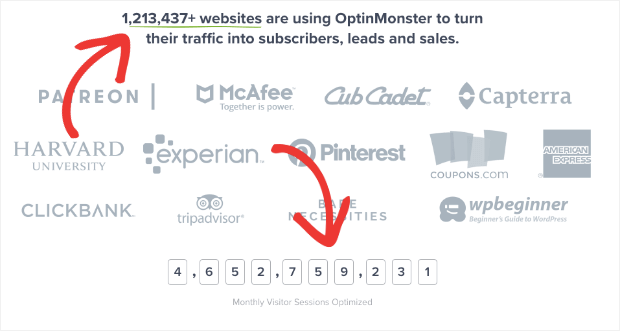 Customer Retention Examples
1. Re-engagement (Better Brand)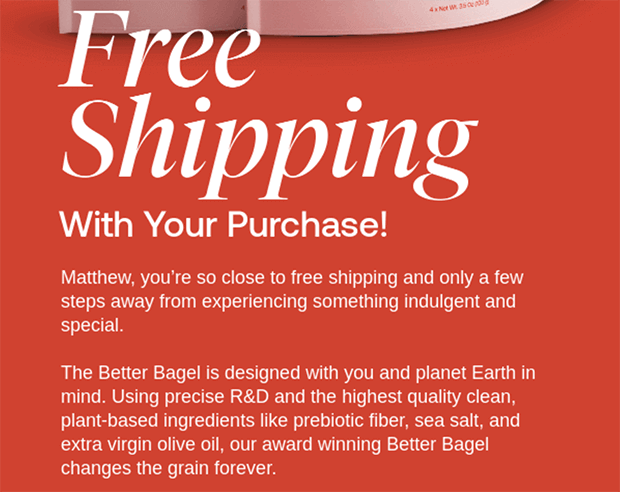 Better Brand sends an enticing invitation to get free shipping on an order that was started but abandoned. It's also a great opportunity to remind the user of the benefits of the product.
2. Purchase Follow-up (Bellroy)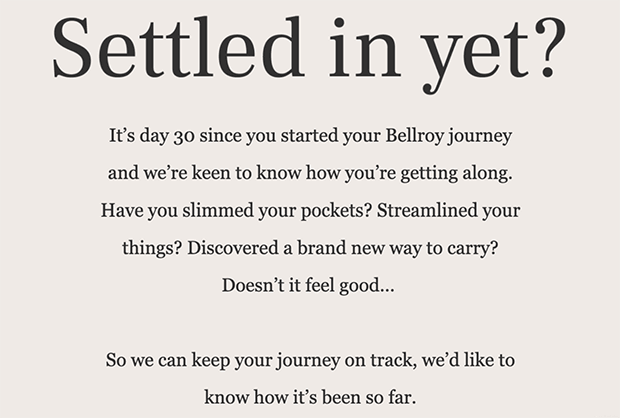 This follow-up email from Bellroy acknowledges that it can take awhile to get used to a new product. So they don't send their customer satisfaction survey until 30 days after purchase. It's also a good opportunity to emphasize the longevity of their products and invite new customers to engage with the brand on social media.
3. Customer Feedback (Lyft)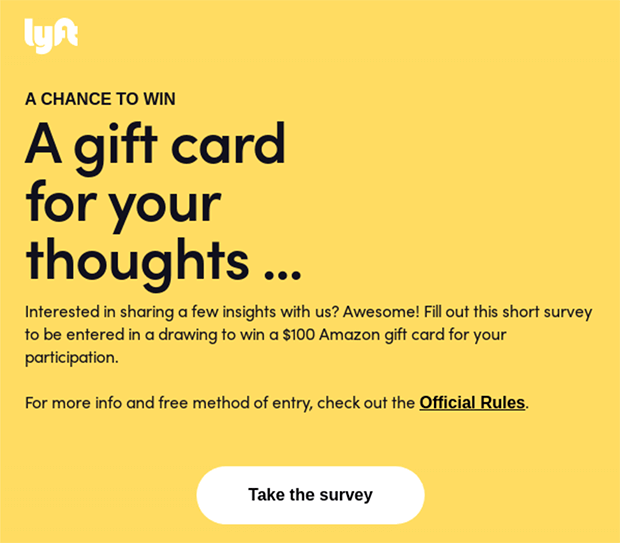 Lyft boosts their customer feedback strategy and engagement rate by giving survey participants a chance to win a gift card. This not only allows them to collect valuable customer feedback but also surfaces the brand in customers' minds.
4. Milestone Celebration (Dutch Bros)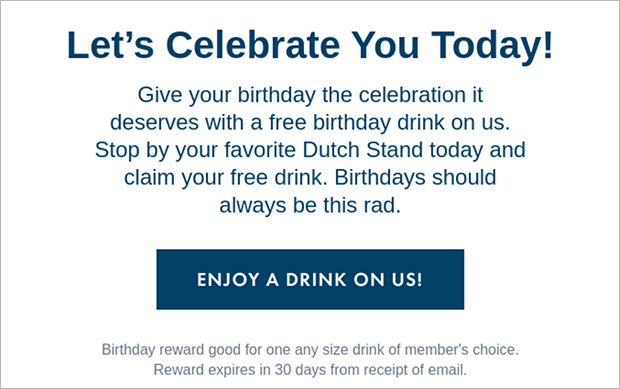 This coffee shop offers a free birthday drink to help customers feel special. Of course, this also motivates customers to visit the shop. And since it's their birthday, maybe they'll bring friends or family with them who will purchase drinks.
5. Product Update (Airbnb)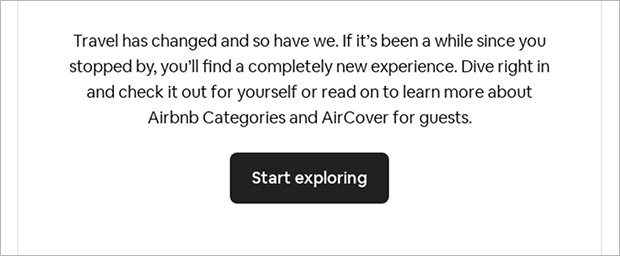 Airbnb cleverly blends a winback campaign with a product update. This gives users a compelling reason to return to the app.
6. Winback Discount (Noom)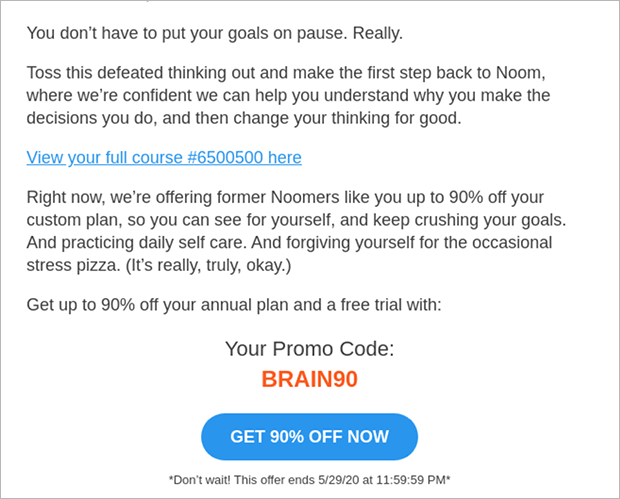 Noom encourages lapsed members to return with a big discount. They also include encouraging copy that helps customers overcome mental obstacles to returning to their weight-loss journey.
7. Repurchase Suggestions (Netflix)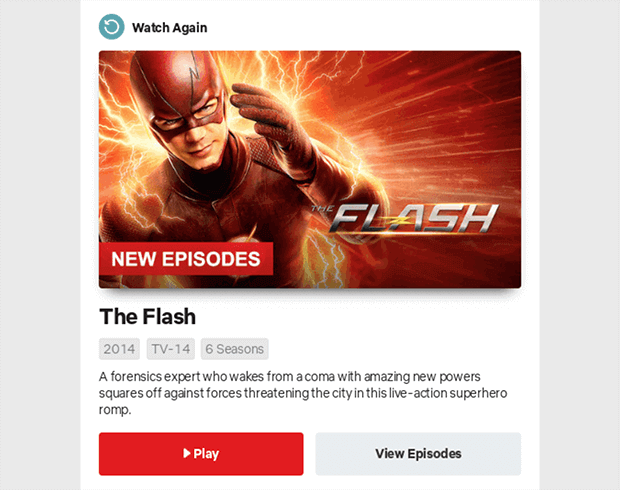 While Netflix is "all you can watch," they can still encourage customers to "repurchase" movies by watching them again. The more someone uses the platform to watch their favorite movies and shows, the less likely they are to cancel their subscription.
8. Referral Rewards (Allset)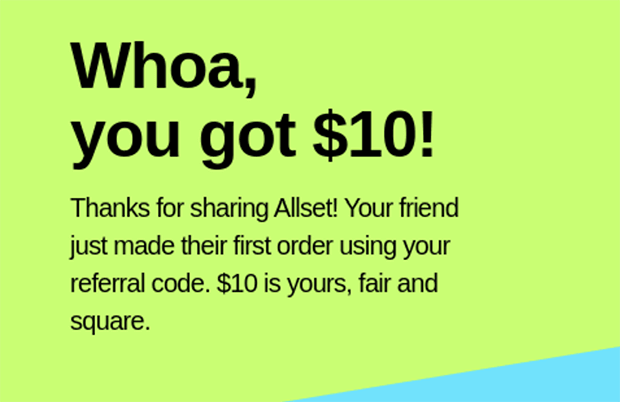 Customers may not know if their referral actually becomes a customer. Allset sends an email thanking customers for the referral and reminding them about the $10 bonus they just earned. This encourages customers to use their referral bonus and make more referrals.
9. Customer Service (Greenbank Hotel)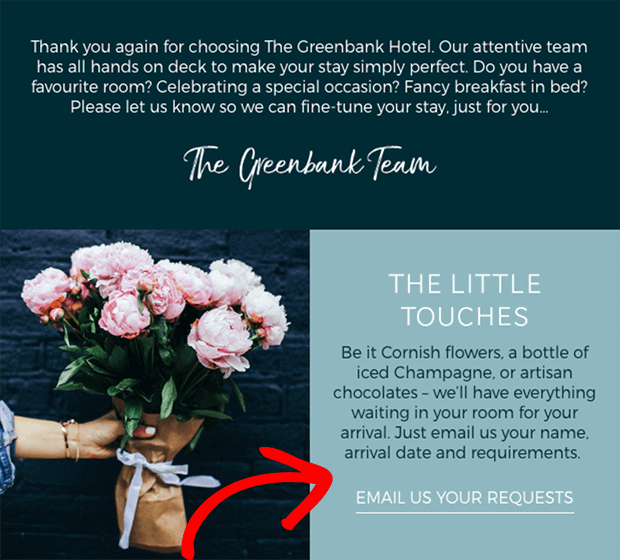 This masterful email not only thanks customers for booking a stay but asks for any special requests. You can tell immediately that they really care about customer service.
Conclusion: Building Long-Term Customer Relationships
We hope these strategies and examples of customer retention gave you some inspiration to use for your own business.
To recap, here's why customer retention is so important:
Customer retention costs much less than new customer acquisition
Repeat customers often have higher average order values and lifetime values
Loyal customers are more likely to generate referrals
You can improve your customer retention by paying attention to customer satisfaction and meeting customer expectations.
Next, check out the best customer acquisition tools for bringing in and retaining new customers.
To start leveraging social proof for your customer retention efforts, try TrustPulse risk-free today!