What to start an eCommerce business of your own?
With trillions of dollars in global eCommerce sales every year, there's no reason not to get in on this growing economic force.
In this article, we'll show you a step-by-step guide for how to start an eCommerce business from the ground up, even if you have no business experience at all.
What is an eCommerce Business?
The eCommerce business model works by buying and selling products and sometimes services online. This differs from traditional retail where customers go to a physical store or service location.
The consumer places an order through a website and pays money digitally. The business owner may deliver the product or service by mail, in person, or through digital files. Some eCommerce businesses only exist online, while others may be part of a brick-and-mortar business.
Some advantages of eCommerce can include:
Lower overhead costs
Wider range of products available through dropshipping and other fulfillment methods
Ability to receive orders 24/7 from customers anywhere in the world
The eCommerce industry continues to grow every year. Shoppers love the convenience of ordering online, so there's plenty of room for small business owners to get a piece of the eCommerce pie.
Starting an eCommerce Business (The Simple Way)
It may feel overwhelming to start an eCommerce business from scratch, but it doesn't have to be complicated. Most new businesses start out small and grow over time. You don't have to be the next Amazon or Silicon Valley startup overnight. In fact, most online businesses never get that large, but they can still provide a meaningful and comfortable living for business owners.
Whether you're starting an eCommerce business from nothing or adding eCommerce to a brick-and-mortar store, use our 7-step guide to get started.
P.S. If you want to build a successful eCommerce brand, check out How to Build an Unforgettable and Profitable eCommerce Brand.
Step 1. Research Product Ideas
Before you sign up for a Shopify store or start designing your new logo, you must have an eCommerce business plan. The first step is finding a product to sell.
You can look for an existing pain point or need to address. Reviews of existing products and search trends can help you understand what your customer base looking for.
Another area to look for business ideas are your personal passions. But no matter how much you want to sell something, you will only succeed if other people want to buy it. We'll talk more about validating your idea in the next step.
We recommend starting with a product that's relatively easy to package and ship. You might consider partnering with a dropshipper or print on demand service to keep the logistics even simpler. Products like clothing or housewares that can be branded give you the opportunity to build a strong brand identity. Affordable products will be easier to sell initially than luxury items.

Digital downloads like eBooks, templates, or even simple apps are a great way to get started in eCommerce. There's very little overhead cost besides your time creating the digital file. You can sell an infinite number of products without worrying about storing inventory or managing shipping logistics. Learn more about how to sell digital downloads the easy way.
Beginners may want to wait until they have more experience and a bigger audience to sell certain types of products. Products that are perishable, have low profit margin, or are expensive and inconvenient to ship can be a lot to handle in the beginning. Highly competitive niches like fashion may be hard to break into at first. Complex items like electronic products can require more customer support than a brand new eCommerce store can easily provide.
You should also check on local regulations regarding business licenses, registration, and taxes. Whatever product you decide to sell, make sure you validate the idea before you spend too much time and money on your business.
Step 2. Talk to Your Target Audience
Validating your product idea and business model is absolutely essential in building a successful eCommerce business.
Market validation means talking to potential customers who feel the pain point or frustration that your product is supposed to solve. It's important to choose customers who actually need the thing you're selling. For example, don't ask steak lovers to comment on your vegetarian cookbook. They might be supportive but they won't be able to give meaningful feedback on your idea.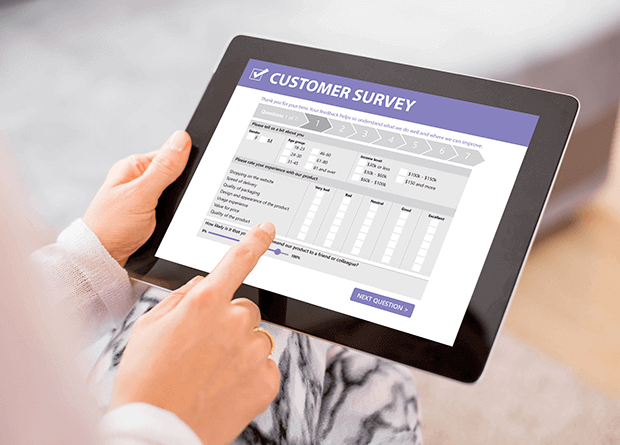 When doing market research, ask customers about:
the challenges they're facing related to your product
how it affects their lives emotionally and practically
what solutions they've tried and how well (or not well) they're working
Try not to bring up the specific product you have in mind. This will help you get more honest answers and keep your own biases from influencing your research. Remember: it's about what customers will buy, not just what you want to sell.
You also want to take notes on the demographics of your target market and what else is going on in their lives. Even if that information isn't directly related to your product, it can still help inform your brand identity.
The point of market validation is to find the value proposition of your product. In other words, what does your target customer hope to gain from using your product or service? There are many different things that consumers value, such as:
Risk reduction
Time-saving
Wellness
Belonging
Motivation
and much more
The more clearly you can explain your value proposition, the easier it will be to market your product.
Step 3. Check Out Your Competition
Yes, the next step is even more research! We promise that putting in this work upfront can prevent costly mistakes later. Your business plan and positioning will affect everything from what channels you sell on to what marketing strategies you use, so take your time to research and think carefully.
Competitor research is about learning how to differentiate your business from competitors. The reality is that you won't be the only person selling your product or similar products. With over 12 million eCommerce websites around the world, it's not realistic to expect that you won't have any competition.
Fortunately, there are many ways to set your business apart from others in the same niche:
Target customers
Value proposition
Features and benefits
Price points
Shipping and fulfillment policies
Website features
User experience (UX)
Copywriting voice
Content marketing strategies
Customer reviews
Look at several of your competitors and figure out how you will distinguish your brand from theirs. You don't have to be the "best" at every single one of the factors listed above. Just have a few that really stand out.
The reality is, customers don't always buy the best or cheapest product. They buy the products with the best stories and choose the companies that take the best care of them. To help you get started on competitor research, here are some essential competitor research tools.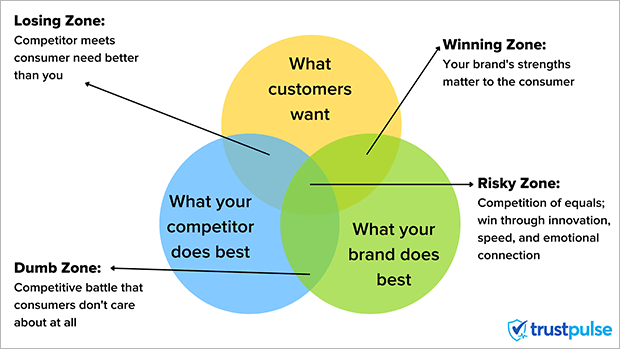 Step 4. Choose a Fulfillment Model
Once you have your product, market, and competitor research completed, it's time to really get into the details of starting an eCommerce business. All the work you've done to understand your customers and competition should make it easier to decide the practical details.
The next thing you need to decide is how you will get the products that you're going to sell. There are several options available.
First, you can resell existing products. This might mean finding a dropshipper, setting up wholesale accounts with suppliers and managing your own inventory, or looking for used items on eBay or offline to resell in your online store. This is often the easiest method for new eCommerce business owners.
Another option is to create or build your own products. For instance, you could sell handmade bath and beauty products or design your own digital files. For physical products, personally fulfilling orders can be harder to scale. The tradeoff is that handmade goods often have a higher perceived value, so you may be able to have larger profit margins. On the other hand, digital products are almost infinitely scalable, but tend to have lower perceived value.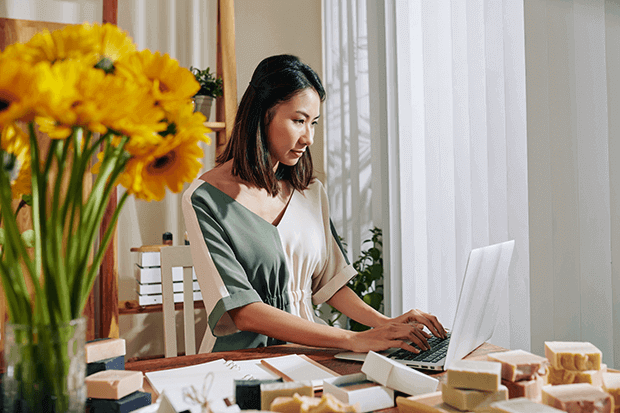 Finally, you can have your products manufactured. You'll need a lot of time and funding to find a suitable manufacturing partner and prototype your products until you get it right. But manufacturing your own merchandise can help you launch a memorable new product and unique brand.
Step 5. Decide Where to Sell Online
After you decide where you'll get your products, you need to figure out where and how you're going to sell those products. Again, you have several options:
You can set up your own eCommerce website on a platform like Shopify or WooCommerce. The advantage of this sales channel is that you have total control over the look and feel of your website and the user experience. The disadvantage is that you also have to do all the setup and marketing yourself or hire people to help you do that. Check out this list of the best eCommerce platforms for small businesses if you need help deciding.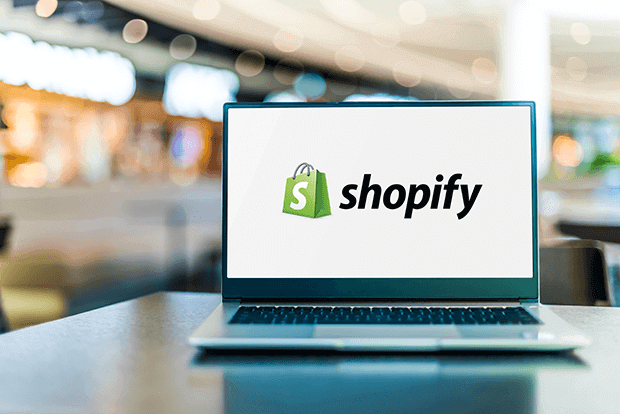 Another way is to sell on an existing eCommerce website or marketplace, such as Amazon, Etsy, or eBay. These channels give you access to lots of customers and the eCommerce functionality is already built for you. The downside is that you'll have to pay listing and transaction fees. You will probably have less control over listing appearance, marketing tools, shipping fees and other policies.
Some entrepreneurs take a hybrid approach. They maintain their own eCommerce websites but put bestselling items on a marketplace to drive more traffic to their own eCommerce site.
Regardless of whether you have your own eCommerce site or not, we highly recommend putting together a pre-launch landing page to start building excitement and growing your email list leading up to opening day.
Step 6. Create an Online Storefront
Now you finally get to build your actual business website!
The first step is to create your online store. This can be either on your own WordPress website with a plugin like WooCommerce, on a hosted eCommerce solution like Magento or BigCommerce, or in a marketplace like Amazon or Etsy.
Next, choose a business name. It should be memorable, unique, and easy to say and spell. Ideally, your business name should give some indication of your products or the need you fulfill, although plenty of DTC (direct to consumer) eCommerce websites have relatively generic names. Check out some of these business name generators for inspiration. Double-check that the corresponding domain name is available. You can use Nameboy to come up with alternative domains if your original brand name domain is already taken.
Once you have your online storefront set up, there will be a lot of things to build and customize:
Store homepage
Individual product pages and product descriptions
Shopping cart and checkout page
Payment methods like credit card, digital wallet, and more
Shipping, return, exchange policies
Integrations with your digital marketing tools

Use our complete eCommerce checklist before you launch to make sure you have all the pieces in place.
Step 7. Make a eCommerce Marketing and Promotion Plan
The last step is to plan on how to market your new eCommerce store. Here are some of our favorite eCommerce marketing strategies: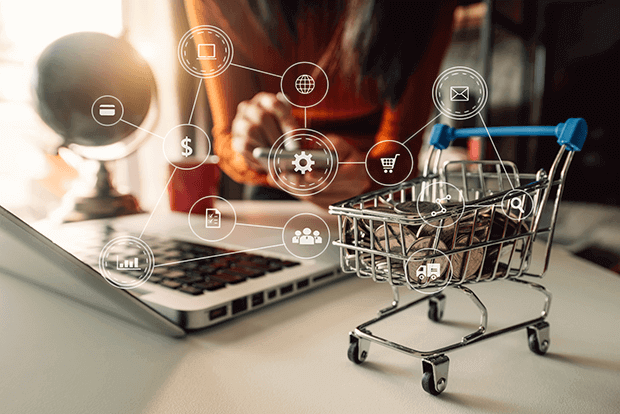 We hope this article makes the process of starting your own eCommerce business a little easier. Start small, take it one step at a time, and always do the next best thing. We're rooting for you!
Bonus: Check out the latest eCommerce Trends You Should Know to boost your eCommerce sales and stay relevant in the eCommerce industry.
Also, don't forget to read these ideas for how to increase eCommerce sales.
Want to create a website for your new eCommerce business? Learn How to Make a Small Business Website in 6 Easy Steps.
To show persuasive social proof notifications on your eCommerce site, check out TrustPulse today!
If you like this article, please follow us on Facebook and Twitter for more free articles.