Do you need an easy way to exclude a WordPress URL in the Google Analytics tool?
By default, Google Analytics keeps track of all the pages and posts links. However, there might be some scenarios where you want to exclude links and keep them out of traffic reports.
In this post, we'll show you the easiest way to exclude a WordPress URL in Google Analytics.
How to Exclude a WordPress URL in Google Analytics (3 Easy Steps)
Google Analytics tracks all the links present on your website. If you want to exclude any specific link, you can use the filters provided on the platform.
Once you set the filter for a link, Google Analytics will not track the link, and you will get accurate traffic statistics.
However, it's not easy and convenient to set multiple link exclusions. You also need a certain level of understanding of technical things to create such filters.
An easier approach is to use a plugin like MonsterInsights that offers seamless integration with the Google Analytics platform.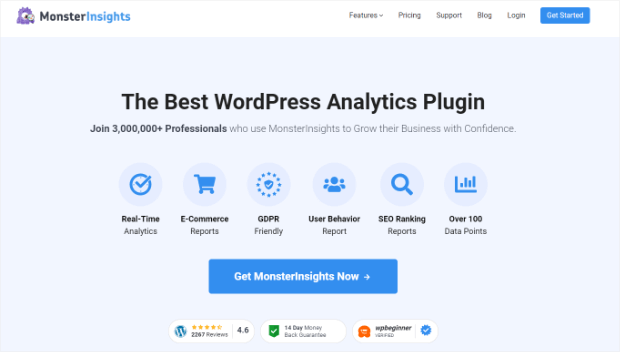 MonsterInsights is the most widely used Google Analytics plugin. More than 3 million website users trust it, and professionals love the plugin because it gives them access to all the traffic data within their websites.
Whether you're a blogger, small business owner, developer, or eCommerce store owner, you can use MonsterInsights to track affiliate links, audience behavior, and track the number of sales generated.
With MonsterInsights, you can see all the stats in real-time inside your website dashboard. You can easily download the analytics report, website content report and track customers' journeys to optimize conversions.
Other essential features of MonsterInsights are:
Easy Tracking: Get access to all the essential data within your website dashboard. Easily keep track of top-performing keywords, highest-selling products, and essential links.
Actionable Reports: You can customize the reports to get a quick view of the most important metrics for your business. For example, you can check the most popular posts, top-performing forms, and sales reports.
Seamless Integrations: MonsterInsights easily integrates with the leading tools and plugins like WooCommerce, Easy Digital Downloads, contact forms, Facebook Instant Articles, and many more.
No coding requirement: You don't need any technical skills to integrate MonsterInsights with Google Analytics. It's that simple!
With that said, let's dive into the tutorial steps.
Step 1: Install the MonsterInsights Plugin
We'll start by installing the MonsterInsights plugin.
Visit the MonsterInsights website and click on the Login button from the navigation bar.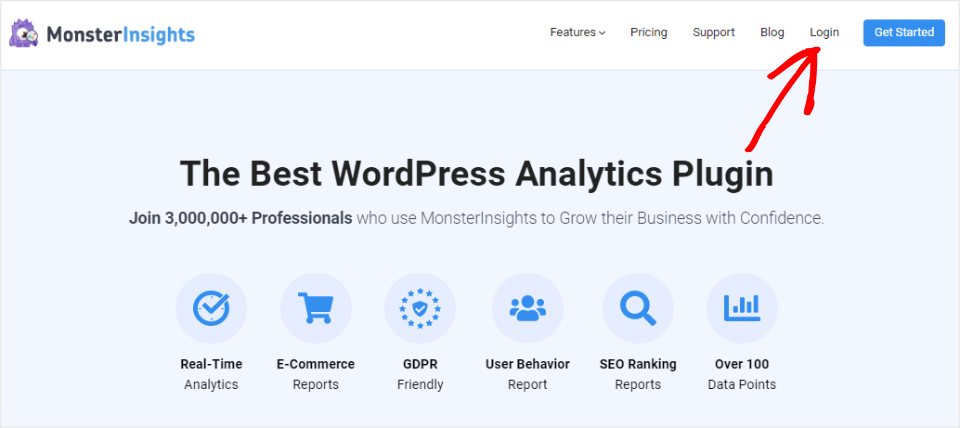 MosnterInsights is available in three pricing plans. Note that the URL exclusion feature is available in the Plus and higher pricing plans.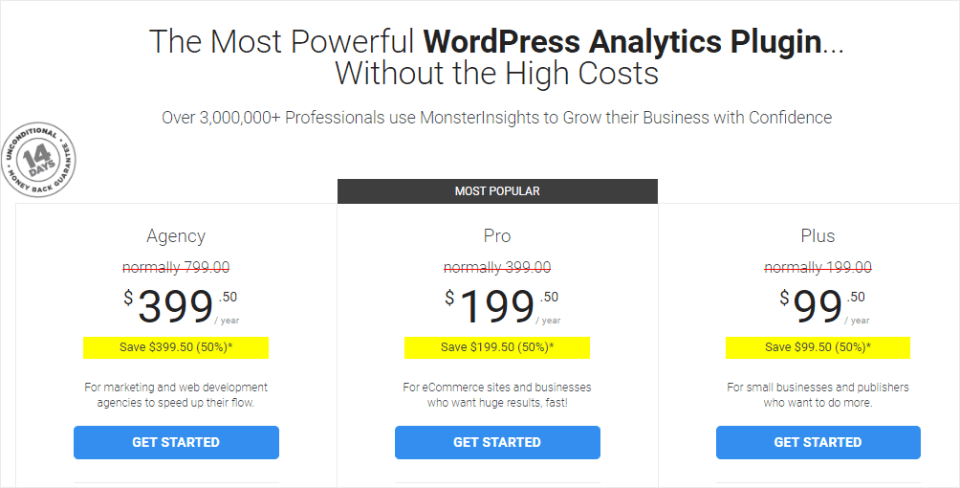 After selecting the plan, you can complete the payment process.
Next, login into your MonsterInsights dashboard and navigate to the Downloads tab.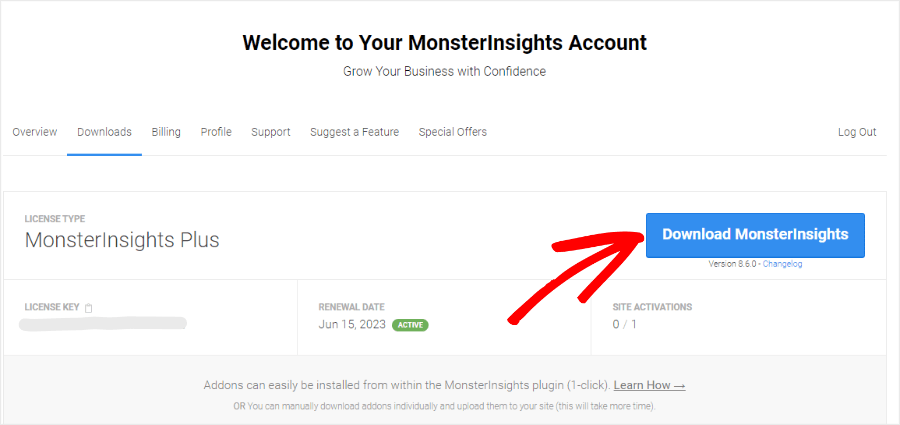 Click on the Download MonsterInsights button and you'll see a copy plugin downloaded on your computer.
Now you can upload the plugin to your website.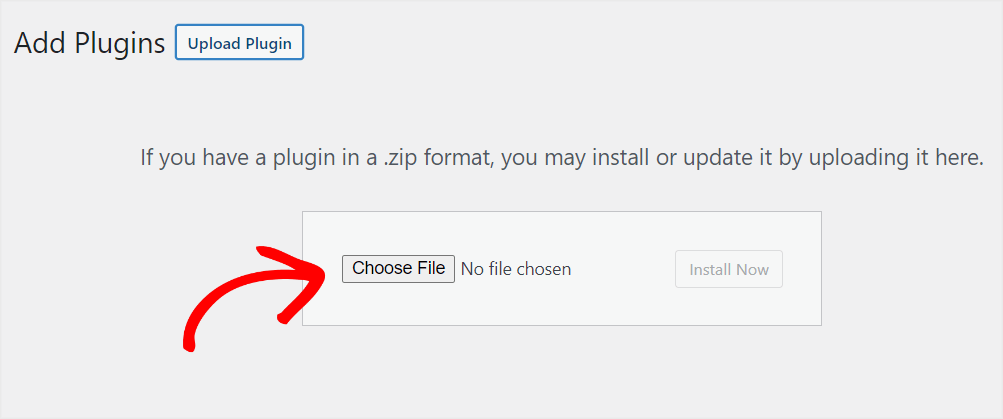 Next, install the plugin and activate it. You can also refer to this detailed guide on installing a WordPress plugin , if you're installing a plugin for the first time.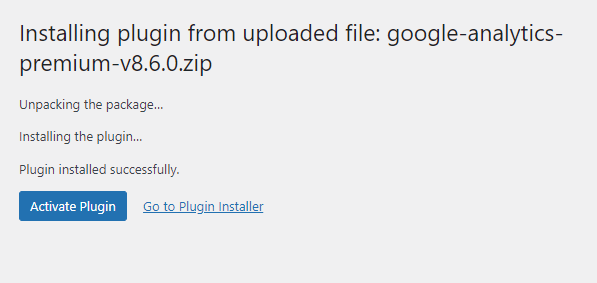 Now you can navigate to Insights » Settings from your dashboard.
Enter your license key from the License tab and click on Verify  key.

That's it for the first step.
Step 2: Connect the MonsterInsights Plugin to Google Analytics
In this step, you'll see how easily we can connect MonsterInsights to Google Analytics.
First, go to the Insights » Settings and click on the Connect MonsterInsights button.

Now, you'll be asked to select a Google profile.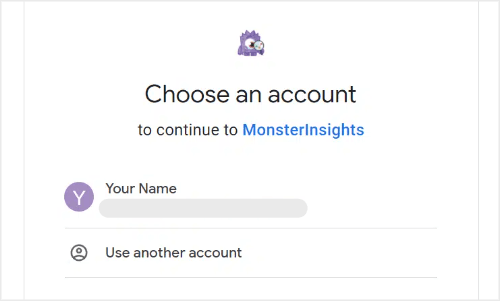 Click on the Allow button to provide Google Analytics access.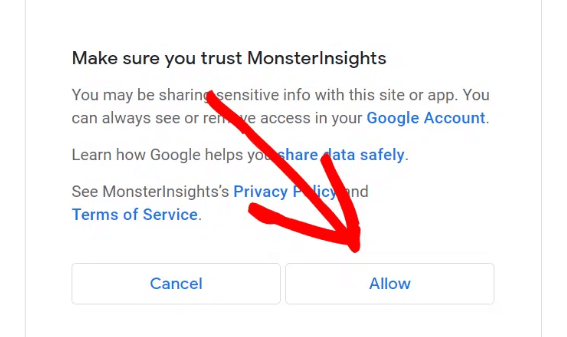 Next, select a website profile that you want to connect.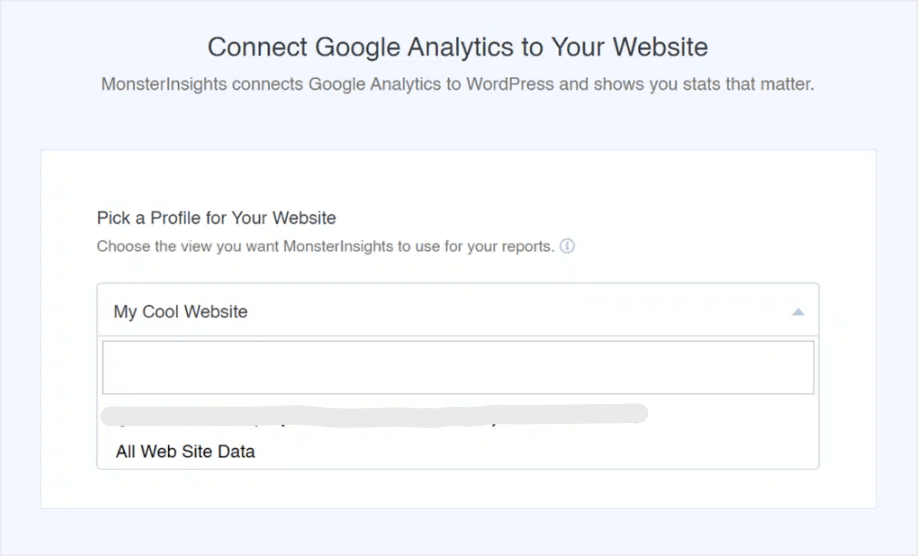 Click on Complete Connection.
That's it!
You've successfully integrated Google Analytics and MonsterInsights.
Usually, it can take up to 24 hours to get the data in your WordPress dashboard.
You can quickly check this by going to Insights » Reports and see if the data is visible.
It's time to check the final step.
Step 3: Exclude the URL Link
MonsterInsights provides an easy setting to exclude any specific URL from Google Analytics.
Simply navigate to any post or page that you want to exclude.
Now, you'll find a meta box on the right-hand side.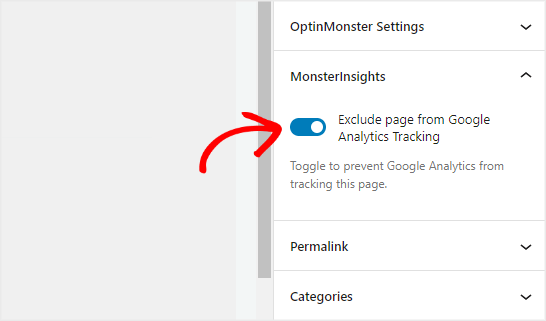 Just enable the toggle to exclude the current link.
That's it!
This way, MonsterInsights offers you complete control over tracking and removing the links from your website.
Wrapping Up
Now that you've learned how to exclude any URL in Google Analytics, don't wait long to check the MonsterInsights plugin!
MonsterInsights' seamless tracking features and addons make it a must-have plugin for your website. It supports the old version of Google Analytics (UA) and is also compatible with the latest Google Analytics (GA4).
We hope this post helped you learn how to exclude a URL using the MonsterInsights plugin easily. Don't forget to check out the below articles to get some insights about SEO and Google Analytics:
What are you waiting for? Install MonsterInsights now!
Did you like this article? If so, please follow us on Facebook and Twitter for more free WordPress tips.