Are you trying to learn how to remove bad Google reviews to attract more customers to your store?
Google My Business has become a popular platform for customers to leave reviews for local businesses. It allows consumers to instantly build trust with your business as they read about other people's positive experiences with your store.
But what happens when someone leaves you a bad review? How can you remove it before it does long-lasting damage to your brand?
That's exactly what we're going to cover in today's article. We'll teach you how you can remove or respond to a bad Google review.
And after that, we'll teach you an actionable strategy for getting more positive reviews on your Google account.
Ready to dive in? Let's get started!
How to Remove a Bad Google Review
One of the best parts about Google My Business is that it's a platform online consumers know they can trust.
And a big part of that trust is the fact that people can leave bad reviews for companies that offer inferior products or services.
This is an excellent way for people to warn others if they've had a bad experience.
Unfortunately, that also means that businesses can't delete or remove reviews they don't like. In other words, no one can simply "remove bad reviews from Google" just because the review is bad.
Does that mean you're just out of luck when someone leaves negative comments about your business online?
Not at all!
In fact, there are still several things you can do to handle the situation. Let's go through each of your options.
1. Flag the Review as Inappropriate
In some cases, your negative review can be considered "inappropriate." Google has clear guidelines about what kind of content they'll remove.
These rules include content that is:
Spam or fake
Off-topic
Restricted
Illegal
Terrorist-related
Sexually explicit
Offensive
Dangerous & derogatory
An impersonation
A conflict of interest
If you have a review and can show that it could be classified as any of the above categories, then you can have it removed.
You can do this in 2 ways:
By clicking directly on the review as a customer would
The last option is usually easiest. All you need to do is locate the bad review related to your business. Then click on the 3 little dots in the upper left-hand side corner: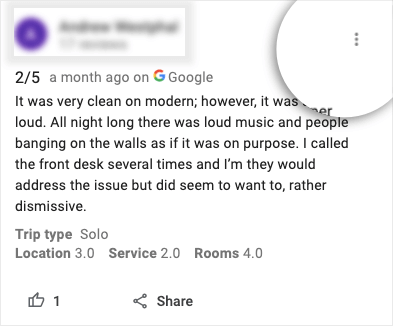 Then click on Flag as Inappropriate: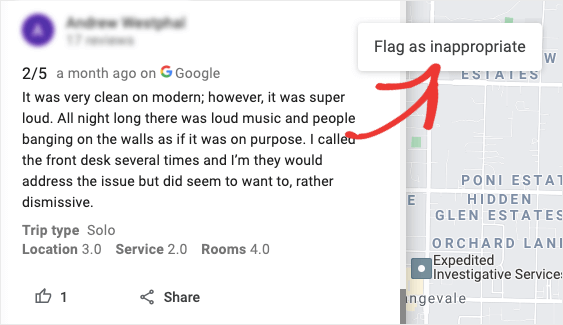 Google will then investigate this review and determine if it's breaking any review guidelines.
Remember, it might take Google several days to verify whether or not the review can be removed, so be patient.
Also, keep in mind that Google won't intervene with situations that involve unverifiable facts.
If you're a restaurant, for example, and a customer complains their food was served cold, Google has no way of knowing whether or not that review is legitimate.
In most cases, Google won't remove a review unless there's solid evidence that the review directly breaks one of its policies. Sometimes, you can also make a formal request to have a bad review removed IF the content is illegal.
These would be extreme cases where your business is being slandered, misrepresented, or other instances where you could reasonably take legal action against the reviewer.
But what if Google won't remove the bad review? Does it mean you're totally helpless? Not quite.
Let's look at another method for handling a negative review.
2. Responding to Negative Reviews
While it takes more patience and time to respond to negative reviews, this is usually your best bet. We've written extensively on this topic in the past.
If you haven't already, you should definitely check out this post: 13 Ways to Respond to Negative Reviews (+ 6 Killer Templates).
That's an in-depth guide with all the information you need to learn how to appropriately respond to negative reviews.
But here's a quick summary of the biggest takeaways:
Respond Immediately: You should respond to each negative review as soon as you see it. Ideally, this would be within 24 hours of the review being left. It's also good to respond while you're waiting for Google to remove the review.
Take the Conversation Elsewhere: Provide your support email address or social media profile to take the conversation away from Google My Business. This gives you a bit more control and flexibility over the interaction.
Make Things Right: If possible, provide a tangible solution for the customer to make things right.
Follow Up: When the customer is satisfied with the solution, ask them to either remove or modify the negative review.
More than any other course of action, responding to negative reviews is the best way to get them removed.
While Google will take action in some cases, it can be tricky to prove that some reviews break Google's policies.
But when other online consumers see that you're taking the time to politely respond to negative reviews and make things right, it can do WONDERS for your business.
Now that we've seen 2 ways to remove bad Google reviews, let's look at how you can get more positive ones.
How to Get Positive Reviews on Google
One of the best ways to get more positive reviews on Google is with social proof notifications. These are small messages that appear on your site and showcase how other consumers interact with your brand.
You've likely seen social proof notifications in the context of live sales. Those messages look something like this: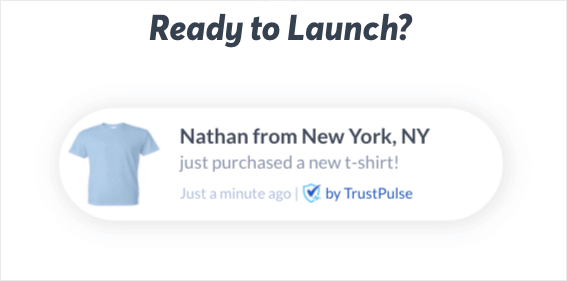 But when it comes to getting more reviews, you can modify these notifications to show when people left you a positive review on Google My Business.
With just a few changes, your social proof notifications can look more like this:

When you add something like that to your website, more people will get redirected to your company's profile on Google.
Plus, they'll be more likely to leave a review when they know other customers have done the same.
How do you create these social proof notifications? For that, the best tool is TrustPulse: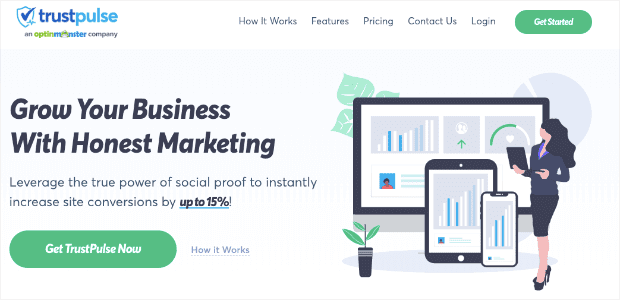 TrustPulse is hands down the best social proof software on the market. It allows anyone to quickly and easily create social proof notifications in minutes, regardless of their technical abilities.
That's because TrustPulse is so user-friendly. It doesn't require any coding skills or design experience to make professional and high converting notifications.
Everything starts by selecting the type of notification you want to create. TrustPulse gives you 4 options:
Recent Activity: Show a live stream of website activity like purchases, registrations, and more.
On-Fire: Display the number of people taking action on your website in a given period.
Visitor Analytics: Highlight active interest in your site by showing real page visits over time.
Action Message: Show a single static notification to help drive visitors o action or highlight information.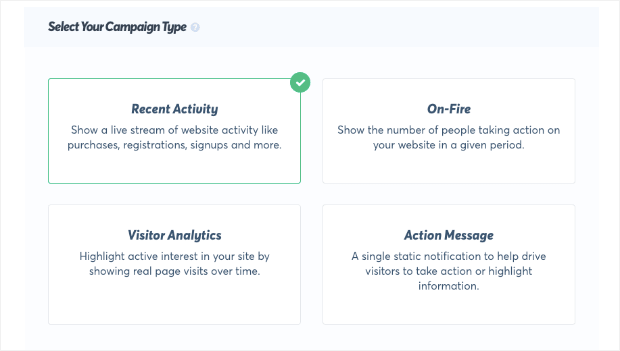 These options let you add social proof to your site regardless of what stage you're in as a company.
Visitor Analytics and Action Messages are great examples of how to add social proof to your site before you've made any sales.
For example, you can display how many people visited a specific product page even if they haven't taken a particular action:

These campaign types give you more flexibility with your notifications, so you can always rely on authentic social proof.
From there, you'll likely want to make a few small modifications to your campaign. Doing so couldn't be easier with TrustPulse.
Everything can be done from your TrustPulse dashboard with drop-down menus, text input, and choosing colors from a color wheel: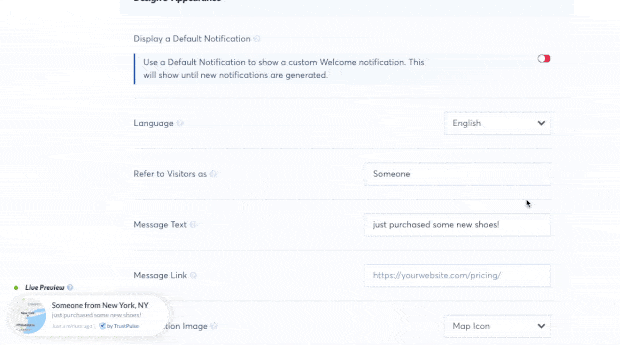 Again, these editing options mean that anyone can create social proof notifications in minutes, even if they have no coding experience or "tech skills."
And finally, you may be wondering how your website will display notifications triggered by a 3rd-party site like Google?
This is possible with TrustPulse's Zapier integration: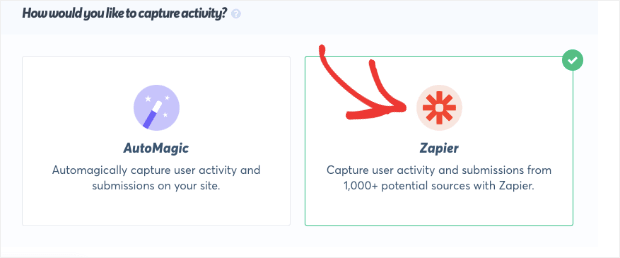 With Zapier, you can capture activity from 1000+ other websites to display notifications on your site.
In minutes, you'll create a "zap" that connects TrustPulse with your Google My Business account.
When someone leaves you a 5-star review, you can have it trigger a notification that looks like this:

Don't have much engagement on your Google profile yet? No worries.
Another option is to create an Action Message asking your visitors to leave you a review on Google.
That campaign would look something like this:

With TrustPulse, your options for boosting engagement with your brand are seemingly endless.
Want to see it in action for yourself? Sign up for your 100% risk-free TrustPulse account today!
Then dive right in with this tutorial on how to get started with TrustPulse. That guide will walk you through creating your first campaign, connecting to Zapier, configuring your notification's trigger, and more.
And that's all for today! We hope you enjoyed this post.
If you did, then you definitely don't want to miss the following resources:
These posts will have everything you need to increase your Google My Business reviews and build a stronger, more trustworthy presence online.