Looking for new ideas to skyrocket your email list with content upgrades? While content upgrades are proven to grow your email list exponentially, the downside is that they require a lot of work to put together. In this article, we'll show you how to grow your list by using your existing blog posts as lead magnets.
Unlike a standard lead magnet, a content upgrade—a lead magnet created specifically for a particular blog post or page – offers the exact resource your visitors are looking for.
Since content upgrades offer targeted content resources as optin bribes, they outperform the generic optin bribes that are usually offered in a blog sidebar. The right content upgrade can help grow your email list 10x faster.
The Problem With Typical Content Upgrades
Undoubtedly, content upgrades are powerful. They've been shown to increase conversions by as much as 845% if done right.
However, each content upgrade requires a lot of work to put together. If you're looking to create content upgrades for your ten most popular blog posts, you'll need to create ten different downloadable resources and ten post-specific optin forms. This task can be tedious and time-consuming.
We believe that growing your list with content upgrades shouldn't be that tedious. With OptinMonster's content lock feature, you can grow your list by using your existing posts as lead magnets.
Here's how.
Create Content Upgrades Easily With Content Lock
The content lock feature allows you to block a portion of your content to non-subscribers. It requires visitors to enter their email address in order to see the content. If a user is already an email subscriber, they can see the full blog post having to fill out your optin form again.
With content lock, you can place an optin box in the content area, hide the rest of the content, and ask visitors to optin to your list in order to access the content.
A content lock optin still has the powerful results of a content upgrade, without requiring the time-consuming task of creating post-specific resources.
Here's the content lock optin we'll be creating in this post: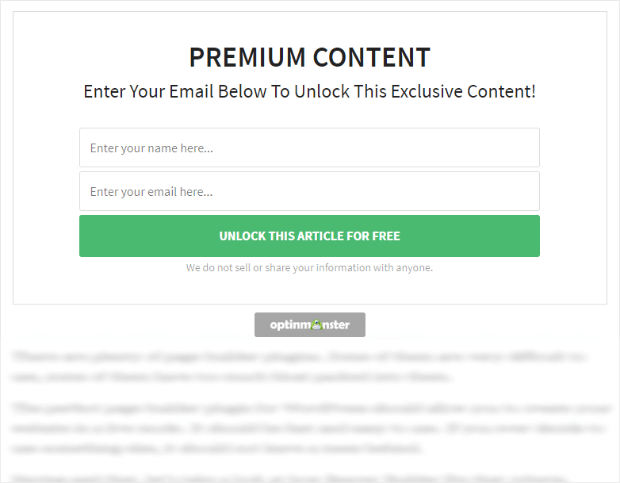 We'll also show you how to customize the look of your optin to match your own site's branding.
Before we get started, you'll need to have the Plus or higher plan to use the content lock feature.
Step 1: Identify Your Popular Posts to Add Content Upgrade
The first thing you need to do is to identify the most popular posts on your blog to add content upgrades.
Using the MonsterInsights plugin for WordPress is probably the easiest way to find the most popular posts on your blog. After you've installed and authenticated MonsterInsights, just go to Insights » Reports to see the top posts and pages of your site.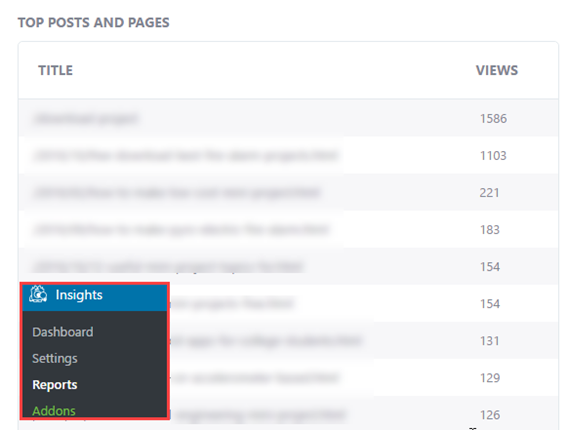 If you're not using MonsterInsights, you can log in to your Google Analytics account, and then go to Behavior » Site Content » Landing Pages to find popular posts.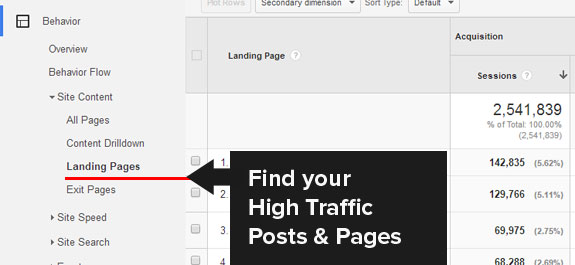 Step 2: Create an Inline Optin Form
Once you have an OptinMonster account, you can log in to your account and click the Create Campaign button.

Next, select the In-Line optin type and choose from one of the templates. For the purpose of this tutorial, we are going to choose the Basic template.

While editing the template, you'll want to tell your visitors that your content is for subscribers only, and entice them to sign up to your newsletter so that they can read the rest of the content.
You can use curiosity-inducing power words like "confidential," "hidden," or "secret" for a high-converting optin.
Step 3: Set Up Content Lock
Now you'll need to hide the content of the page in which you're going to add the inline optin form.
To configure content blocking for your optin, click the Inline Settings tab in the left menu of the campaign builder. Then, toggle the content locking button from red to green: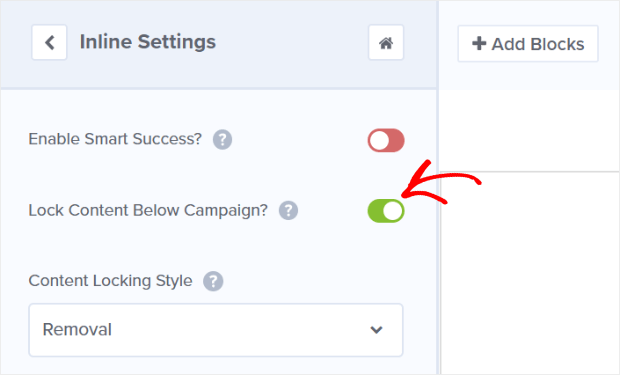 OptinMonster allows you to select from two blocking methods:
Obfuscation – Blurs out the text below the optin.
Removal – Removes the text completely below the optin.
You can select the most appropriate one for your content upgrade. Once you're done, it's time to embed it in your blog post or content area.
Step 4: Embed the Optin in Your Site
You can embed the optin form before the content you want to block.
While embedding, keep in mind that your optin will only block content that is in the same HTML container. Be sure the optin embed code is not wrapped in a separate div container or it will not block any of the content that appears visually beneath it.
If you're looking to embed the optin in your blog post, you can embed it in the middle of your post to hide the content below.
Start by going to the Publish tab and selecting the site you want to use your campaign on. Then, set the status to Live and save the campaign.
If you're on WordPress, you can use the free OptinMonster plugin to embed the form in your site.
To embed optin in your non-WordPress sites, you can click the Embed option in the top right corner in your optin builder. Then, select Campaign Specific Embed Code. Now get the embed code and paste it where you'd like the campaign to load on your site.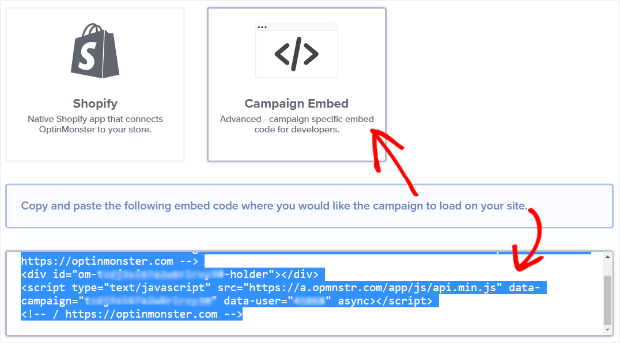 That's it! We hope the content lock feature will help you to grow your email list exponentially. You can also take a look at our guide on 69 irresistible lead magnet ideas to boost conversions.
Not using OptinMonster yet? Get started today and start converting more visitors into subscribers and customers!