Are you looking for ways to increase customer trust on your eCommerce website?
Customer trust is the first step in conversion, so you can't afford to take it for granted.
In this article, we'll go over why customer trust matters, what customers are afraid of, and how to win their trust.
Why Is Customer Trust Important for eCommerce?
Trust is important for eCommerce because people cannot interact face to face with the business owner, or physically hold the product before purchasing. There's a risk in shopping on an eCommerce site that doesn't exist with brick and mortar retailers.
When customers trust an eCommerce website, they are more likely to buy from it. That's because they feel confident about 2 important things:
their personal and financial information is safe
they will receive the products they ordered.
Trust means that we believe the website is safe and will do what it says it will do. So, it's important for eCommerce websites to build trust with their customers, so people feel safe and comfortable buying things from them.
Before we work on building trust, we need to understand what customers are afraid of.
Common Fears & Hesitations With Online Shoppers
Even though online shopping has been around for decades, many eCommerce customers still worry when shopping online. Here are some of the most common concerns about online retailers:
Security
To shop online, you must transmit credit card information and other personal data over the Internet. Many customers are afraid of identity theft, credit card fraud, or other types of cybersecurity breaches.
Quality
Because customers can't touch or hold a product before buying from an eCommerce business, there is a perceived risk that the product will not be high quality. There are lots of horror stories on social media about products that don't match the description on the website.
Shipping and Delivery
At a physical store, customers can take their purchases home immediately. With eCommerce, they have to wait for shipping. Customers may worry that their package won't make it in time for a special event, or get lost in transit completely.
Returns, Exchanges, and Refunds
The return process for online businesses can feel more complex than taking something back to a local store. Shoppers may fear that they won't be able to return a product easily if they are not satisfied with it. Exchanges can also seem more difficult. Customers have to submit an exchange request, send the original product back, and then wait for the replacement to arrive.
Lack of Personal Interaction
Customers may miss the personal interaction and assistance they would receive in a physical store. This includes the ability to touch and try on products, or ask a staff member for help and advice. This can make fears about quality, returns, or security seem even bigger.
Fortunately, there are many ways to build consumer trust online. Let's explore how to address all of these concerns.
How to Build Trust in Your Online Store
Large eCommerce stores like Amazon or traditional retailers like Walmart or Target have enough customers and history in business to seem relatively trustworthy. But you can help online customers feel at ease even if you are a small business. Let's look at some trust signals you can use on your eCommerce site.
1. Social Proof Notifications
Social proof is when we look at the behavior of other people to indicate what is the best or right thing to do. One reason big businesses have so many loyal customers is simply because they are big. New customers see lots of other people shopping there, and assume that the business is trustworthy.
You can replicate this strategy by showing social proof notifications on your site. These are messages that pop up when someone makes a purchase, signs up for your email list, or takes other conversion-focused actions.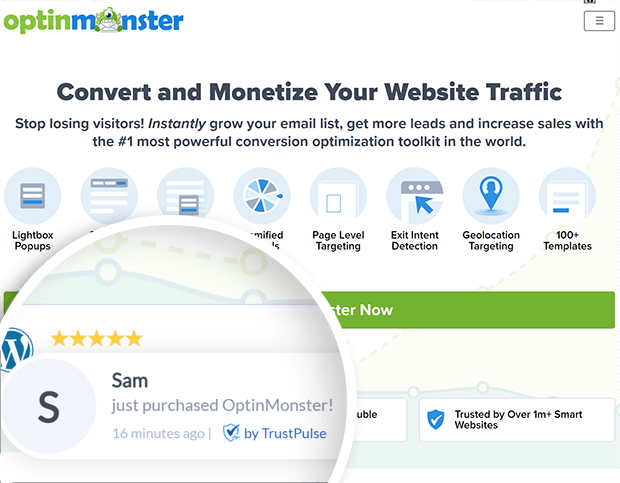 Customers will see these notifications as evidence that your business and product are worth buying. The easiest way to create these social proof popups is with TrustPulse.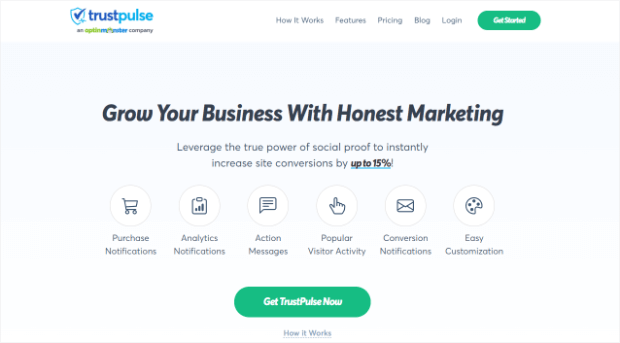 TrustPulse is the best social proof app for eCommerce. With just a few clicks, you can add persuasive social proof notifications to your online store.
You can choose real-time activity notifications, "on fire" notifications that show how many people have taken action in a certain time period, visitor analytics, or a static message.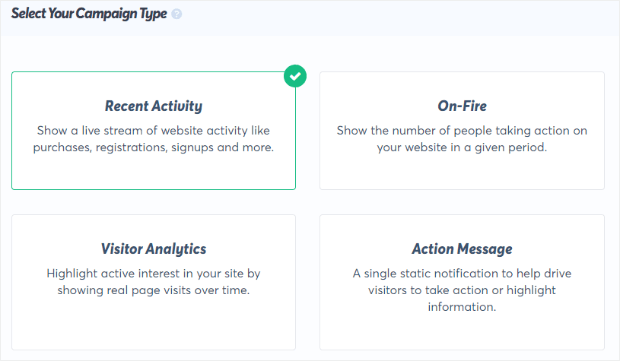 TrustPulse works on any website and is easy to set up. Plus the support team is always around to help you if you do get stuck.
Get started risk-free with TrustPulse today!
2. Customer Reviews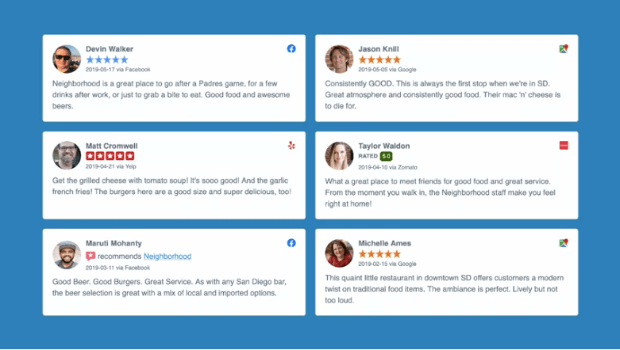 Reviews and ratings are another important form of social proof. How many times have you looked at online reviews when deciding whether to buy something?
Ratings can offer a quick look at a product, while reviews provide a more in-depth look at customer experiences with your brand. You can also ask for testimonials, which go beyond reviews to actively recommending your business.
You can put reviews and testimonials on product pages, on the checkout page, the homepage, or any other conversion point on your website.
3. Website Security

If you aren't a big-name brand, potential customers are more likely to worry about security. Make sure your website has an SSL certificate, which you can see by the presence of https in the URL and a lock symbol. You should also use a secure payment gateway to protect customer information.
4. Trust Badges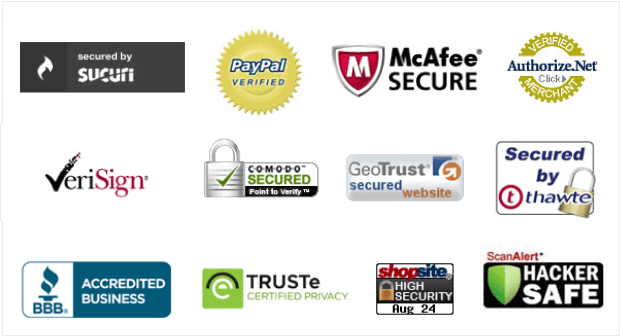 There's no such thing as too much reassurance with eCommerce. You may know that your website is secure, but customers need to know this too. You give customers peace of mind with trust badges such as:
SSL trust seals
Security logos
Payment processor logos
5. Contact Information
This seems too simple to be true, but adding a phone number or mailing address can go a long way toward helping customers feel secure. Sharing your contact information shows customers that you aren't trying to hide anything.
6. Clear Policies
One of the top causes of cart abandonment is fear about shipping or returns. Make sure that your refund or return policy is easy to find from anywhere on your website. Many eCommerce platforms allow you to show estimated shipping time during the checkout process.
We also recommend adding this information to your product descriptions and having a separate FAQs page about shipping and returns. Don't worry about seeming too repetitive. This is important information that you want your customers to be able to find easily.
7. Customer Service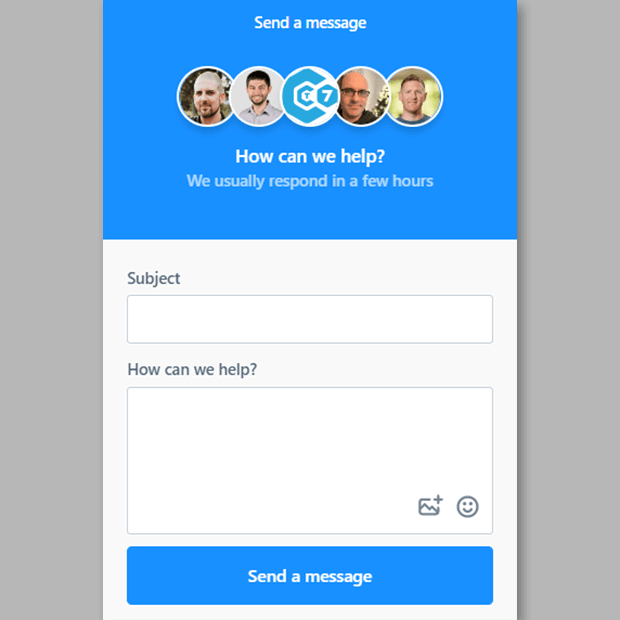 Good customer service shows that you care about your customers, which can build trust. You can use live chat or other customer service software to respond quickly when customers have questions or issues. Creating a positive user experience doesn't have to cost a lot but can pay off in happy customers who come back again and share word of mouth referrals.
8. Guarantees

Money-back or satisfaction guarantees can make the purchase decision a smoother process. Hesitant customers may be more willing to take a chance on a new business or product if they know they have a guarantee to fall back on. You can also offer warranties and service plans as a way to make the purchase feel less risky. These can be upsells or included in the price of the product.
Read What Is the Difference Between Upselling and Cross-Selling?
9. Website Design
First impressions matter when it comes to trust. A professional-looking website shows that this is a real business and not just a get-rich-quick scheme. This is especially important for smaller or newer businesses that don't have a lot of name recognition yet.
Your eCommerce site should also function properly in addition to looking nice. Nothing scares customers away faster than an online shopping cart that accidentally adds the wrong product or payment options that don't go through.
Use our eCommerce launch checklist to make sure everything is working.
10. Honest Marketing
Finally, you can create trust in your eCommerce site simply by being honest. It may be tempting to make big promises in your marketing in order to get more clicks. But if you can't deliver what you say you well, that will ultimately hurt your credibility and conversion rate.
It can also seem like a good idea to only post positive reviews. But many consumers actually appreciate it when brands handle negative feedback graciously. It shows that you really care about customers and aren't trying to be dishonest.
To build a trustworthy brand that customers love, read our ultimate guide on How to Build an Unforgettable and Profitable eCommerce Brand.
Next Steps: Retaining Customer Trust
Hopefully this article gave you some easy ideas for improving customer trust on your eCommerce site. Once you've been able to build up trust, you can leverage that with other customer retention strategies to reduce turnover and churn.
To add social proof notifications to your site the easy way, get started risk-free with TrustPulse today!