Maybe you've seen this phrase around the Internet and have been wondering, "What is B2B?"
B2B, or business to business, is one of the major business models found in eCommerce.
In this article, we'll go over the basics of B2B eCommerce, including definitions, examples, and comparisons to other business models.
Let's get started!
B2B Meaning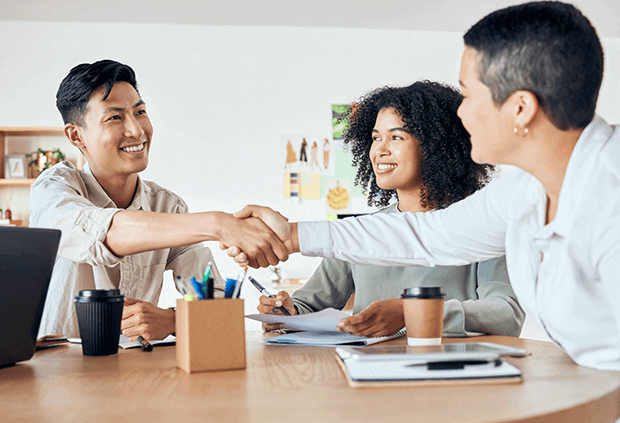 The phrase B2B stands for "business to business." It refers to a business model whose target market is other businesses rather than end consumers. You may also hear phrases like B2B marketing or B2B sales. These are marketing or sales tactics specifically designed with the B2B business model in mind.
The B2B model can be seen in practically all industries, but are particularly common in the following fields:
Financial services
Manufacturing
Real estate and construction
Technology
Insurance
Healthcare
Education
Marketing and sales
This makes sense because businesses that serve consumers also have employees and processes that need to be taken care of. B2B companies provide these goods and services. Let's look at some examples.
B2B Examples: What Are B2B Companies?
B2B eCommerce companies provide the raw materials, products, and services that other businesses need. These companies do business online through websites and digital transactions.
B2B Products
B2B eCommerce products are often digital products like software, but can also be physical products.
For an example close to home, TrustPulse is a B2B company! We provide our marketing software as a service (SaaS) to small businesses, bloggers, publishers, and eCommerce stores. The average consumer doesn't have a website that they need to display social proof on, but every online business can take advantage of TrustPulse's simple and effective technology to boost conversions.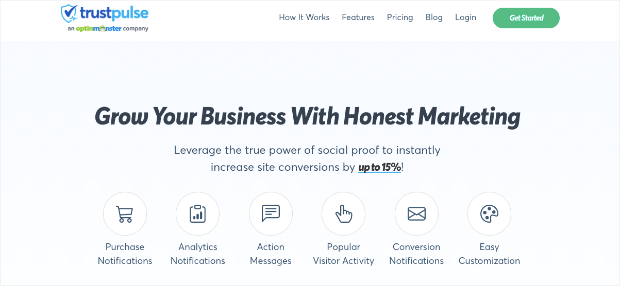 A simple example of a product-based B2B company is a computer manufacturer like Dell, which sells computers that businesses need to function.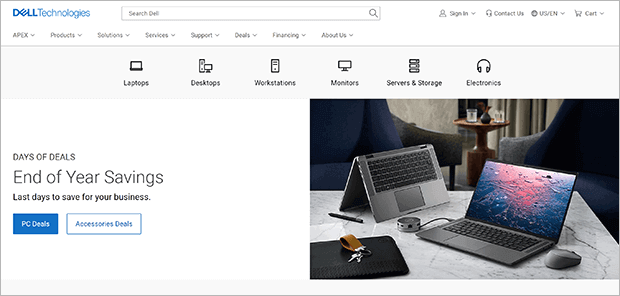 Square is another B2B company that provides POS (point of sale) solutions like card readers and an eCommerce platform to other businesses.

B2B Services
Service-based businesses are another important type of B2B company.
Many B2B service providers work in marketing and sales. For instance, Healthcare Service Consultants is a digital marketing agency serving healthcare product vendors.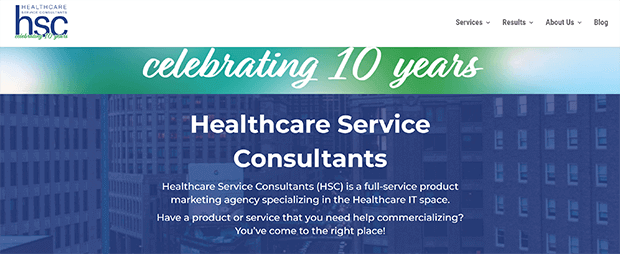 Other B2B companies provide creative services like design or copywriting. Sunbird Creative is a branding agency building websites for businesses and nonprofits.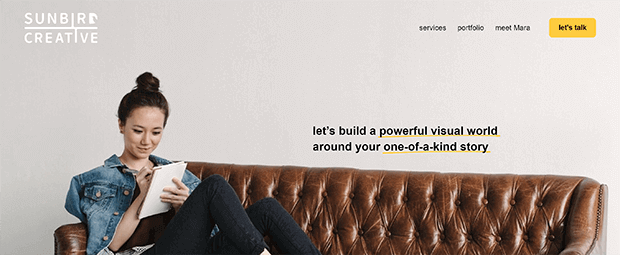 Finally, some B2B firms provide basic services to keep other businesses running. One example is Dehan Enterprises, an insurance broker for business owners.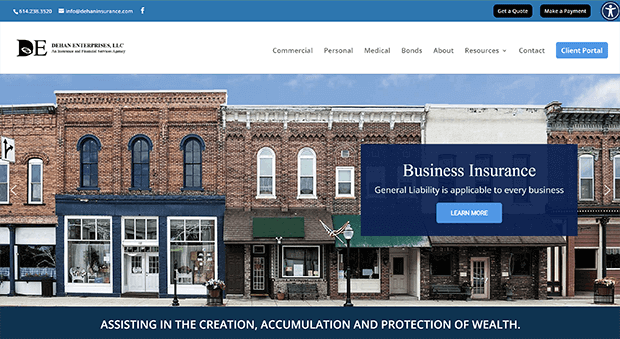 Next, we'll examine some advantages and challenges of the B2B model.
Advantages of Business-to-Business Model
Businesses that serve other businesses can often form long-term relationships, since most business owners don't want to keep shopping for new vendors all the time. This means lower churn and potentially less effort spent on constantly acquiring new customers.
B2B companies often have the opportunity to become leaders in their field by providing a very specialized product or service. It's much easier to market and sell a specific offer for a specific audience, such as "fundraising software for human service nonprofits" or "marketing services for pet-focused businesses."
B2B transactions are often bigger than individual consumer purchases. A business might be contracting a service for an entire year all at once, or placing a wholesale order of merchandise for every season. This can make each large order more profitable than dozens of smaller personal orders.
Challenges of the B2B Business Model
For all the advantages of running a B2B business, there are some challenges to keep in mind.
While having a precisely defined target market is almost always good for sales and marketing, the downside is that the pool of business buyers is smaller. There just won't be as many businesses that need what you sell compared to a consumer product or service. And you may have a lot of competition since the B2B business model is so attractive.
B2B sales often have a much more complex decision-making process. There are usually multiple decision makers. One decision maker may be thinking about the purchase from a business perspective and focused on factors like ROI (return on investment) or profit margins. Other decision makers will primarily consider the technical merits of your product or service. There may be still more people in the company who have opinions that must be considered for other reasons. To make the sale, you'll have to persuade all of these stakeholders. This process can take a very long time.
What's the Difference Between Business to Business (B2B) and Business to Consumer (B2C)?
What is B2B and how is that different from B2C? Well, B2C stands for "business to consumer," which means that business sells products or services to individual consumers.
B2B companies tend to operate earlier in the supply chain and often sell goods and services to B2C companies.
Running a B2B company can be rather different from operating a B2C business. Let's look at how marketing and sales differ between B2B and B2C businesses.
B2B Marketing vs. B2C Marketing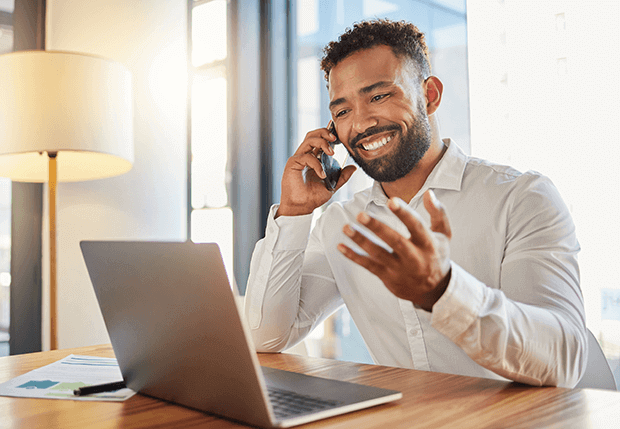 B2B marketing strategies often need to reach potential customers in different places than B2C marketers. Instead of advertising in consumer media, B2B businesses will often try to get published in trade journals, maintain a presence at conventions or trade shows, and tune their online presence toward business buyers rather than consumers. Instead of posting on consumer social media platforms like Twitter, you might get more traction on a business-focused platform like LinkedIn.
B2C marketing is often focused on emotional appeals, but B2B marketing should try to demonstrate the practical and financial value of your offer. If you can show other business owners that your product or service will help them achieve a high return on investment, they'll be more likely to buy from you.
Some important B2B marketing strategies include:
B2B Search Engine Optimization (SEO)
B2B buyers are often searching for very specific solutions such as "payroll software with time tracking features," and they're ready to find an answer. Do some keyword research to understand what your target market is looking for and make sure your content is optimized to rank for those high-intent searches. Read more about eCommerce search engine optimization for other specific tips.
B2B Content Marketing
Once you have an idea of what problems your B2B customers face, create content that helps meet those needs. Keep conversion in mind by creating persuasive content such as case studies that show in detail how your company helps other businesses.
B2B Email Marketing
Email marketing is highly effective for any industry and B2B is no exception. To make the most out of your email marketing efforts, create high-quality, useful content and make sure your emails are appropriately targeted to the actual decision-makers in a company.
B2B Sales vs. B2C Sales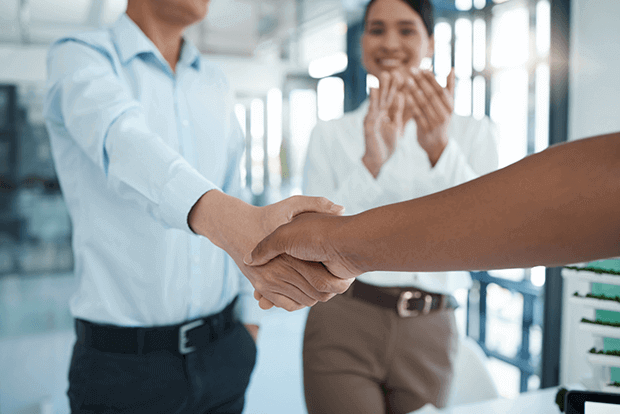 Like marketing, sales looks a little different for B2B compared to B2C.
B2B customers tend to make more logical and rational purchasing decisions, rather than buying for emotional or impulsive reasons. This means that your sales teams and processes need to focus on building trust and long-term relationships.
The sales process may be a lot more complex when working with business clients. Instead of selling the same package online to everyone, you may need to develop custom payment options and service plans for each client. This can make the sale cycle take longer, but the advantage is that you'll probably be selling longer-term contracts or bigger orders.
How to Reach More B2B Buyers
If you want to expand your audience of B2B customers, here are some ideas:
List your product or service on supply and procurement exchanges. Larger businesses and public organizations often check these sites for the goods and services they need.
Prioritize search engine optimization for relevant keywords. B2B buyers are very solutions-focused, so create content that can rank for terms they're searching for.
Use CRM (customer relationship management) software to automate your marketing campaigns and outreach efforts. Regular contact can help keep your company top of mind for your clients, and uncover important customer service opportunities for your team.
Build trust with social proof on your website. Even though B2B customers are less emotionally driven than individual consumers, seeing others like them purchasing from you can still be compelling. The easiest way to show purchase notifications and other real-time social proof is with TrustPulse.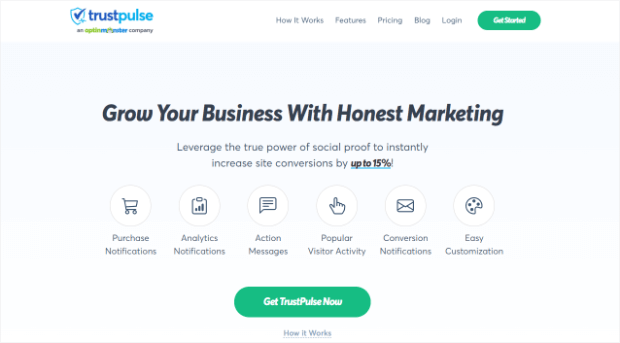 TrustPulse works on any website and you can set up your notifications with just a few clicks, no coding experience required.
Choose from live activity notifications for purchases, downloads, signups, and more, or create an on-fire campaign that shows just how many people are taking action at any moment.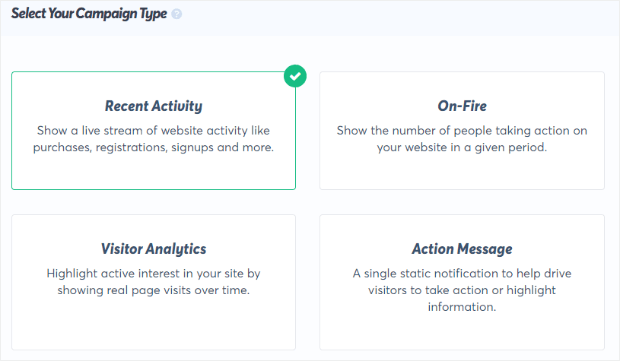 Ready to give TrustPulse a try? Sign up for a risk-free TrustPulse account now!
We hope this article helped you understand what is B2B and how to grow your B2B eCommerce business.
For more ideas, check out our list of ways to increase eCommerce sales.
And if you want to create a website for your new eCommerce business, learn How to Make a Small Business Website in 6 Easy Steps.