Are you confused by all the different business abbreviations and want to know, "What is B2C?"
B2C, or business to consumer, is perhaps the most well-known business model in eCommerce.
In this guide, we'll go over the basics of the B2C business model, including definitions, examples, and best practices.
Let's get started!
B2C Meaning
The exact definition of B2C is "business to consumer." This refers to when a business sells a service or product directly to an individual end-user. In the case of B2C eCommerce, this is done through an online store that customers from the brand's target audience can access directly.
B2C differs from B2B, which stands for "business to business" and refers to companies selling and marketing to other businesses. B2B businesses can sell on eCommerce platforms but often use a representative or relationship-based sales model instead of the self-serve eCommerce sales more common to B2C companies.
B2C Examples: What Are Some B2C Companies?
There are many types of businesses that qualify as B2C.
Direct sellers are probably the most recognizable B2C businesses. These can be major online retailers like Amazon or Walmart, or small businesses such as Vernacular, a chain of local boutiques that also has an online storefront: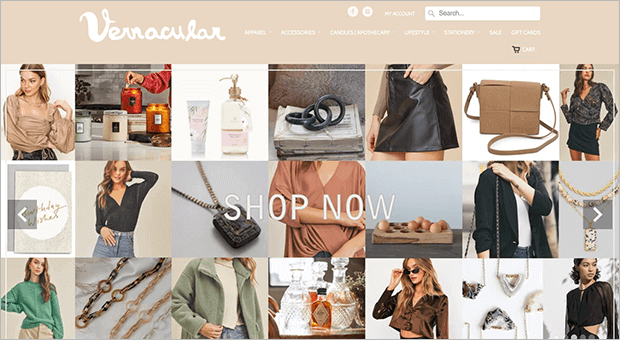 Marketplaces are online intermediaries that connect buyers and sellers without directly providing the product or service. Some examples include Etsy, a marketplace for handmade crafts and creative products, and Expedia, a travel booking site that collects hotel and airline fares from many different companies. Consumer to consumer (C2C) marketplaces like eBay can also be used by entrepreneurs to reach more customers.

Fee-based B2C companies provide online content subscriptions. You're probably familiar with Hulu and Netflix, which deliver streaming entertainment for a monthly fee. Another example is a site like Yoga Download with subscription-based exercise routines.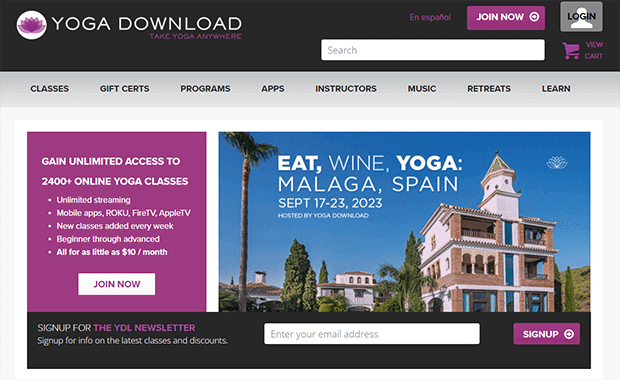 Advertising-based B2C businesses monetize free content with paid ads from other brands. Publications like Huffington Post or Mochi magazine that don't charge for subscription but do run advertising in their content are examples of this type of B2C business.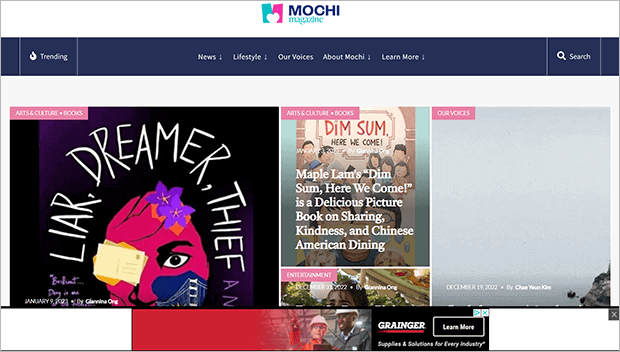 Similarly, community-based companies target ads to users in online communities such as Facebook, Instagram, and other social media platforms. Online forums like Reddit are another example of community-based B2C.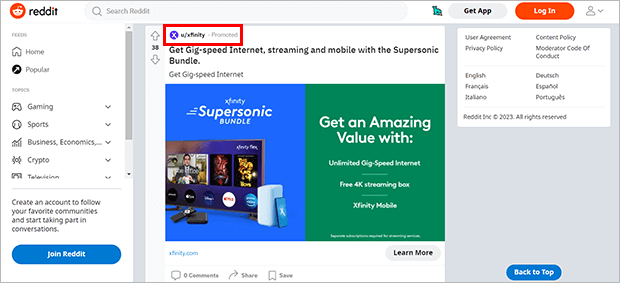 Advantages of Business-to-Consumer (B2C)
There are many reasons that the B2C business model is so popular for online businesses.
For starters, you have access to a much larger pool of potential customers to market to because you can reach customers around the world at all times through your website.
The sales cycle for B2C also tends to be shorter than B2B sales, since there's usually only one major decision maker.
When selling directly to customers, there are no third parties to pay or share profits with. This can mean lower prices for your customers and higher profit margins for the business owner.
Challenges of Business-to-Consumer (B2C)
On average, orders from individual consumers are much smaller than those from B2B companies who may be signing multiyear contracts or placing large wholesaler orders.
The B2C market is crowded, so getting consumer traffic and establishing a strong brand identity can be extremely competitive. You also have to make sure that your payment and data processing systems are secure, or risk losing your customers' trust.
What's the Difference Between Business to Consumer (B2C) and Business to Business (B2C)?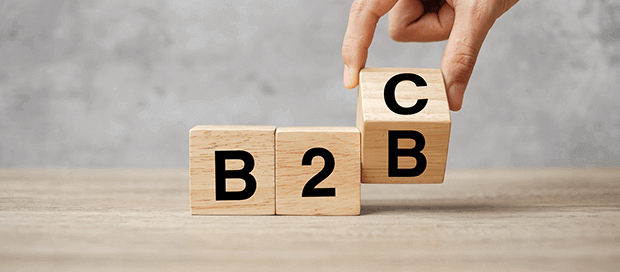 We've already discussed the difference between B2B and B2C on a general level, but let's take a closer look at some specific aspects of these business models.
B2C revenue usually comes from a large number of small orders, while B2B revenue can come from a small number of larger orders
B2C pricing is pretty standard for all consumers, while B2B may have custom pricing and service plans for each business client. This is because B2B companies may have wholesale orders, raw materials in bulk, corporate license packages, and other unique needs based on the client's own business model.
B2C Marketing vs. B2B Marketing
B2C customers are often emotionally driven while B2B consumers tend to be more logical and rational. End consumers are more likely to make impulse purchases than business clients.
So your B2C marketing campaigns need to deliver a quick emotional appeal rather than a long explanation of the features and benefits. Effective B2C marketing should be highly segmented and targeted based on demographics, buying patterns, and other customer data.
You also want to make sure that you're showing up in places where your audience is likely to find you. LinkedIn might be the place to get B2B clients, but the average customer is more likely to look on Instagram or TikTok for consumer products and services.
Next, we'll go over some of our favorite B2C marketing strategies.
Best B2C Marketing Strategies
B2C Search Engine Optimization
Most shoppers start their buying journey by typing the thing they're looking for into Google. Websites that show up on the first page of search results are far more likely to be clicked on than those on later pages.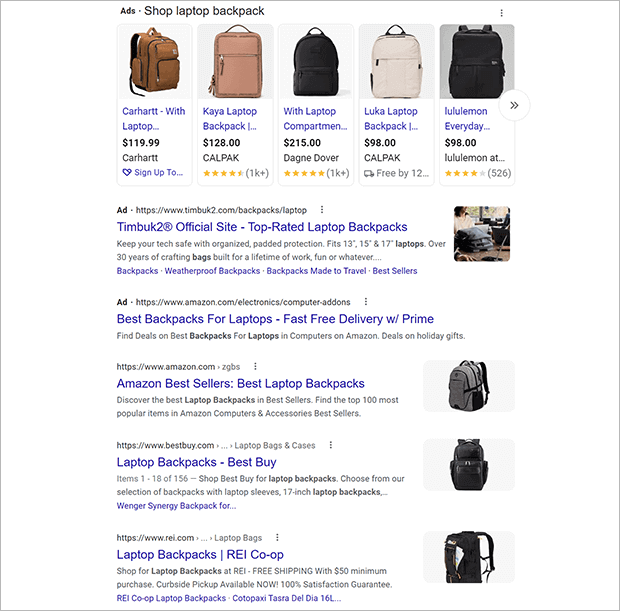 Organic results, or those that are unpaid and deemed most relevant to the search term, often seem more trustworthy than paid listings. So it can be well worth your effort to create and optimize your B2C website to rank high in the right searches.
Check out our complete guide to eCommerce SEO for more specific tips.
B2C Paid Search Advertising
Paying for ads is another effective way to get onto that first search results page. It's not cheating, it's smart, especially if you can target high-intent keywords that indicate searchers are ready to buy.
Ideally, your B2C marketing will include both organic and paid search. Which one you prioritize will depend on whether you have more time or money to spend on search, and which delivers the best return on investment.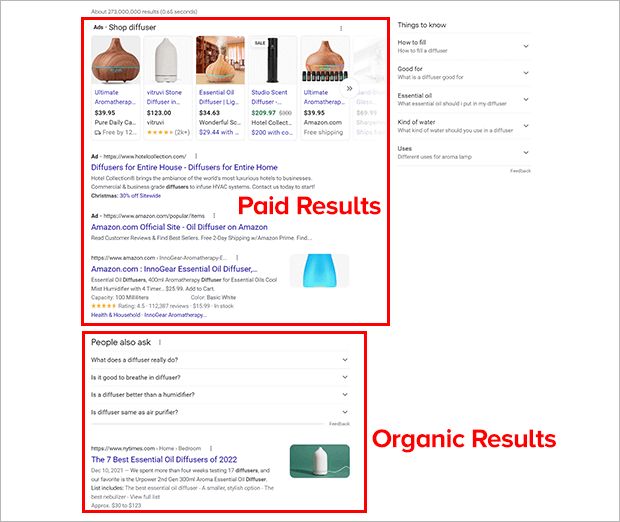 B2C Content Marketing
Content marketing is great for B2C businesses because consumers are looking for brands that make them feel good. Whether you're posting on social media, writing blog posts, or sending out regular eCommerce email marketing newsletters, you can use your content to help buyers know, like, and trust your brand.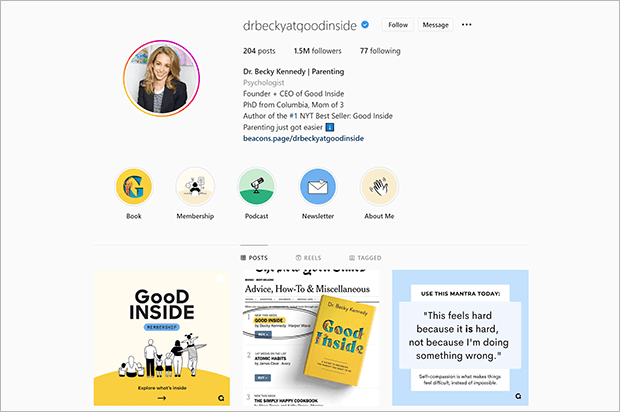 Creative Contests & Giveaways
Emotionally-driven B2C buyers love getting something for free. Contests and giveaways are the perfect way to build excitement around your brand and get more subscribers for your email list and social media accounts. The best online contest plugins will not only make it easy for you to pick a winner but will also encourage participants to share about your brand and contest.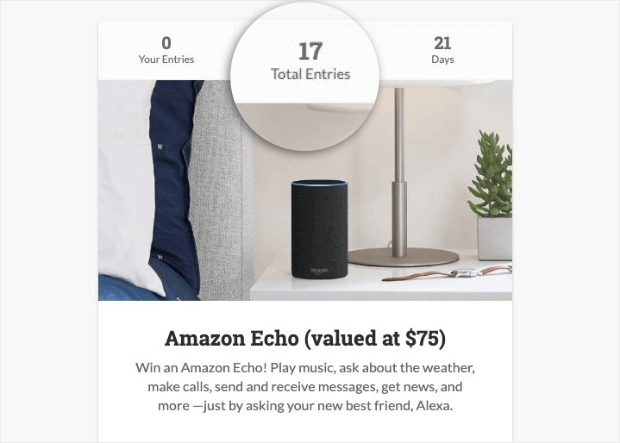 Loyalty and Referral Programs
One of the easiest ways to market your business is to let your customers do the marketing for you! Someone who's already bought from you more than once is far more likely to make a repeat purchase or refer a friend than a brand new customer.
Loyalty programs give repeat customers discounts, free products, and other perks for purchases made over time. Referral programs reward customers for sharing about your business with people they already know.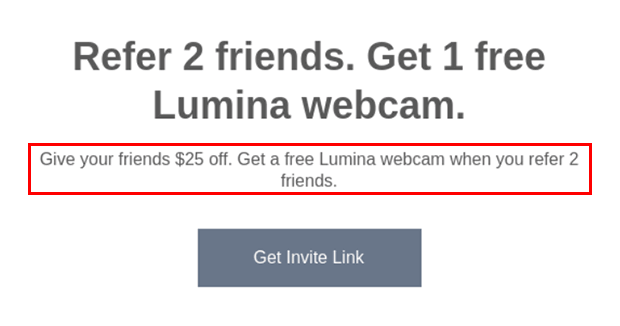 Both are highly effective for boosting B2C sales because repeat customers and referral leads are easier to convert than customers interacting with your brand for the first time.
Mobile Marketing
With more users than ever shopping from smartphones, you need to optimize your mobile customer experience. This ranges from making your website design mobile-first to using special marketing techniques like geolocation and SMS messaging to target mobile users.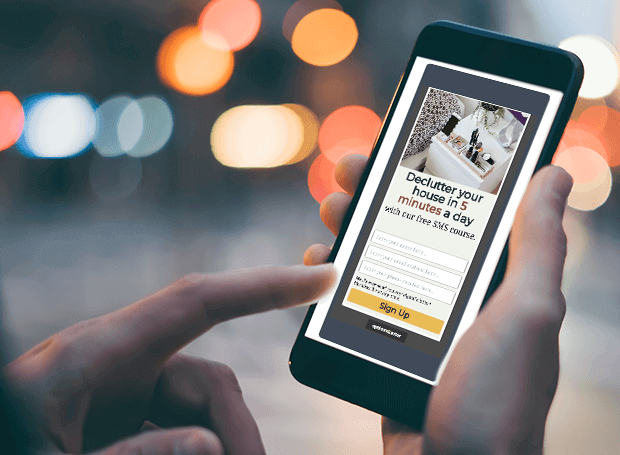 Social Proof
Social proof is the belief that what other people are doing is an indicator of the "correct" or "best" action to take.
When someone sees a product has thousands of positive reviews, they're more likely to buy that product. A service provider with pages of detailed testimonials of how they helped past clients appears much more trustworthy and competent than one who only has their own marketing copy telling you how great they are.
The easiest way to show real-time social proof is with TrustPulse.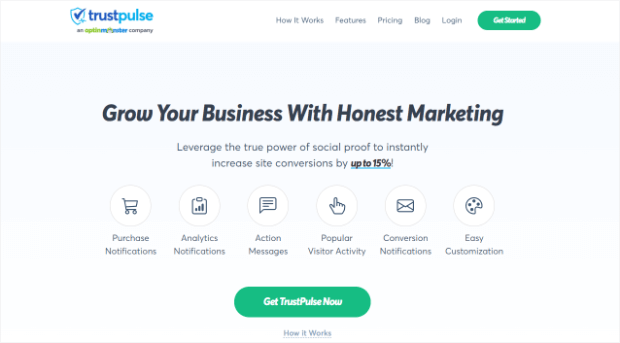 TrustPulse is a social proof notification app that subtly shows off how popular your product, service, course, or email list really is.
Visitors will see these notifications and think, "Well, all these people are taking this action, maybe I should too!"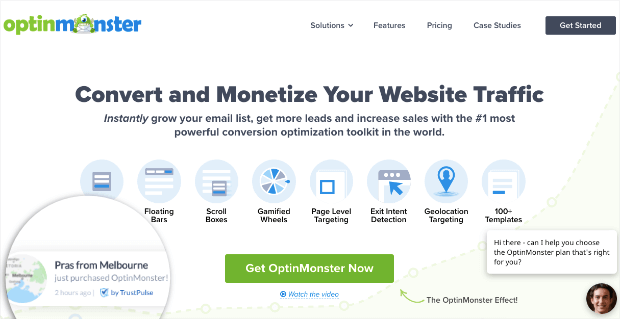 You can display a live stream of website activity, like individual purchases, sign-ups, downloads. There are also on-fire notifications that show how many people have taken action.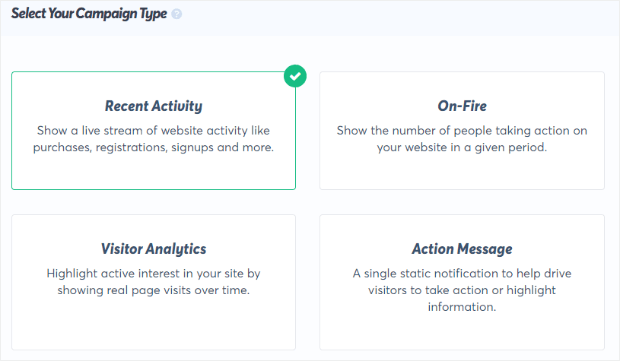 We hope you found this guide to B2C eCommerce helpful! If you want to learn more about starting your own eCommerce business, check out our step-by-step guide.
Also, don't forget to read How to Build an Unforgettable and Profitable eCommerce Brand if you want to create a successful brand that customers love.
To create a website for your new eCommerce business, learn How to Make a Small Business Website in 6 Easy Steps.