Have you come across websites acquiring millions of users and tons of dollars in revenue? And have you noticed how some of these companies see all that growth in a short period of time?
Ok… last question: Do you want the same for your site?
The secret lies in something known as "growth hacking." This is a process that involves rapidly finding the right business strategies and tools.
But it can take time to experiment and test every option available in the market.
That's why we've narrowed it down for you and listed the best growth hacking WordPress plugins and tools that actually work. These tools will help you successfully grow your website through different channels to get maximum results.
Before we get started, though, let's go into a bit more detail on what we mean by "growth hacking."
What Is Growth Hacking?
Growth hacking is a field of marketing that focuses solely on growth and nothing else.
It all began with startups and small businesses that couldn't compete with the big players because they simply didn't have huge marketing budgets.
So, instead, they had to rely on inexpensive, creative, and innovative methods to exponentially grow their customer base.
But that's easier said than done. Growth hacking can be challenging, and there are different steps involved:
Acquisition – Getting new customers and subscribers
Activation – Convincing customers to use your product or service
Retention – Keeping customers and reducing churn
Revenue – Making money from your site
Referral – Getting customers to refer new customers
Thankfully, there are tons of resource-light and cost-effective tools on the market to help you every step of the way.
With the right growth hacking tools, you'll be able to push the limits to get maximum results with minimum spending.
Top Growth Hacking WordPress Plugins and Tools
Today, we've listed the top data-driven and results-oriented tools to grow your website fast.
And to make it easier to follow, we've categorized them by where they would fit into the growth hacking funnel but some of these tools cross over into other stages as well.
Here's a table of contents to navigate the list easily.
We'll start with the best tools to grow your subscriber list, get customers, and collect leads.
Growth Hacking Tools To Get Customers and Leads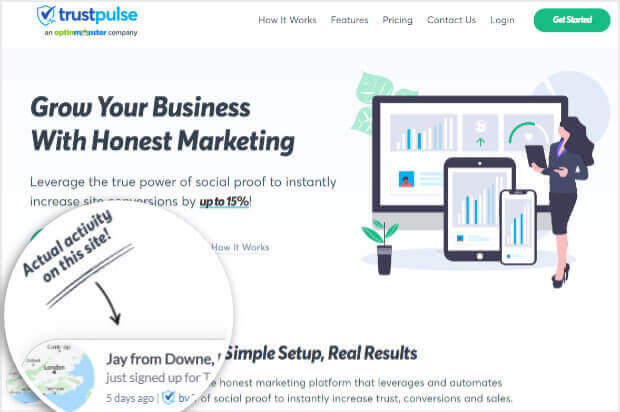 TrustPulse is the best social proof app on the market, and one of the best growth hacking tools you can use. It helps you build trust and confidence in visitors to boost conversions.
TrustPulse works by capturing activity on your site, such as recent sales and sign-ups. It then displays this activity in small non-intrusive popups on your site.
You've likely seen these before. They look something like this:

When visitors see that others love and trust your brand, they are more likely to make a purchase or sign up on your site.
TrustPulse lets you be creative with your popups by showcasing recent activity with 4 different campaign types:
Recent Activity: Show a live stream of website activity like purchases, registrations, signups, and more.
On-Fire: Display the number of people taking action on your website in a given period.
Visitor Analytics: Highlight active interest in your site by showing real page visits over time.
Action Message: Create a single static notification and help drive visitors to take action or highlight information.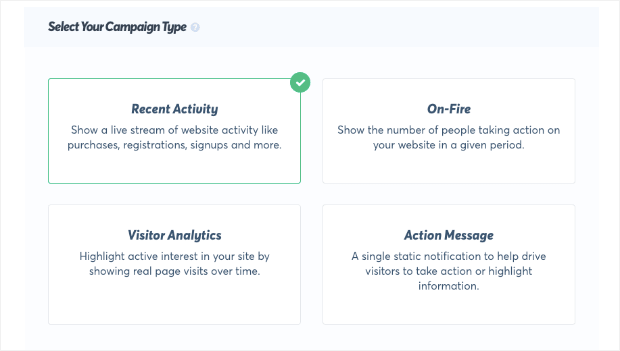 It even lets you display static clickable messages to alert your customers about flash sales, discounts, offers, and more.
That way, you can maximize the results of your sales and marketing campaigns.

Features
Showcase recent activity, group statistics, and static messages
Smart targeting rules to show popups at the right time
Customize your popup designs and position
Real-time activity tracking
Works on all popular website platforms
Cost
Starts at $5 per month.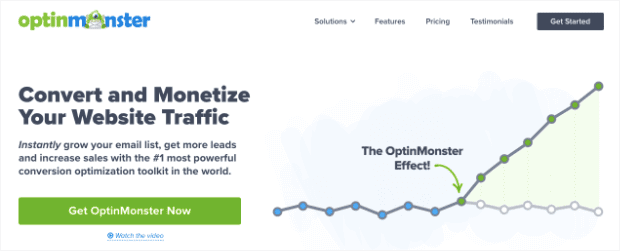 OptinMonster is hands down one of the best growth hacking and customer acquisition tools available.
It lets you create different kinds of lead generation campaigns such as popups, slide-ins, and floating bars to get subscribers, leads, and customers.
And you can set up stunning campaigns in minutes using 50+ beautiful templates. It also comes with a user-friendly drag and drop builder, so you can easily customize your campaigns.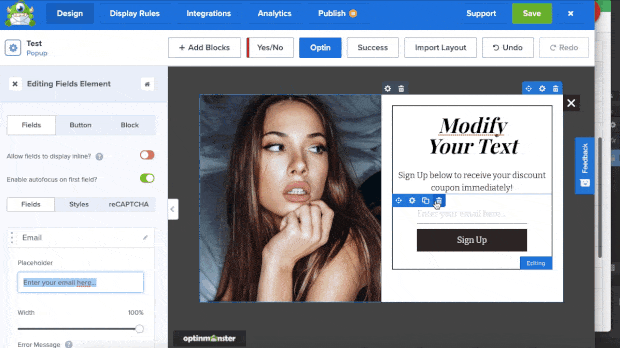 Plus, OptinMonster has very powerful targeting to display your campaigns to the right people at the right time.
You can set up different campaigns to target new and returning visitors, or trigger campaigns based on their actions on your site.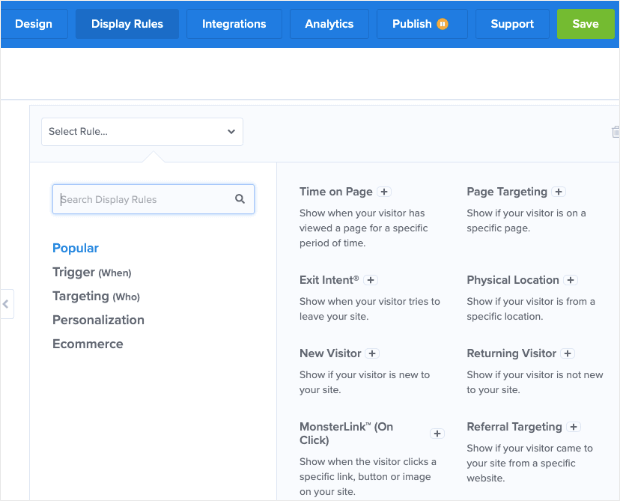 OptinMonster also helps you retain customers and reduce cart abandonment with ExitIntent® technology.
This detects when a visitor is leaving your site and triggers a campaign that asks them to subscribe or checkout with a discount before they leave.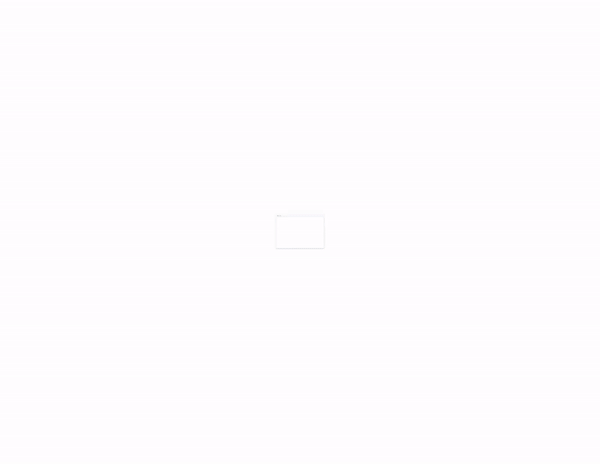 OptinMonster works so well that KennedyBlue was able to overcome sales objections and increase sales by 50%.
This tool is proven to drive growth by helping you collect leads, customers, and subscribers.
Features
Easy to set up automated campaigns
9 campaign types and 50+ beautiful templates
Integrates with popular email services like Constant Contact and Mailchimp
A/B testing and analytics to check results
Powerful targeting features to reduce cart and browser abandonment
Cost
Starts at $9 per month.
Get started with OptinMonster!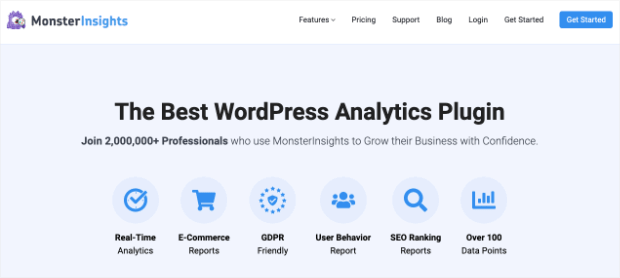 MonsterInsights is the best Google Analytics tool for WordPress. It gives you valuable insights into your audience and site performance.
MonsterInsights is high on this list because to be successful at growth hacking, you need to identify your audience first. By knowing who they are and where they are coming from, you'll be able to tailor your strategies to match what they will respond to.
And MonsterInsights is just the tool to help you do this.
It collects your website data and turns it into easy-to-read reports. It gives you actionable data and insights into your audience and your website.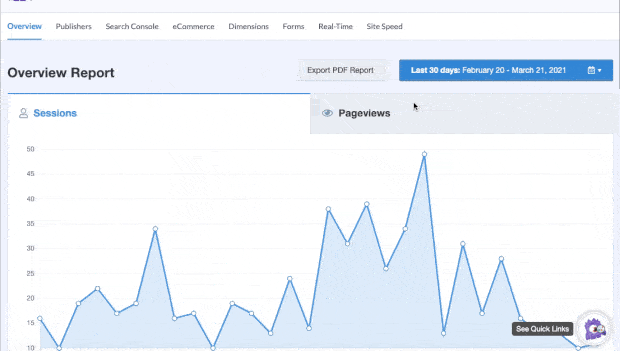 You can also track the performance of your content and marketing campaigns, so you'll know which ones are working.
Plus, MonsterInsights lets you enable the Google Optimize addon to run A/B tests and adjust the speed and sample rate of your campaigns. That way, you can maximize your growth hacking results.
Features
Easily understand audience and user behavior
Get real-time analytics and data
Set up universal website tracking across devices and campaigns
Enhanced eCommerce tracking and reports
Integrates seamlessly with popular WordPress plugins and services
Cost
Starts at $99.50 per year.
Get started with MonsterInsights!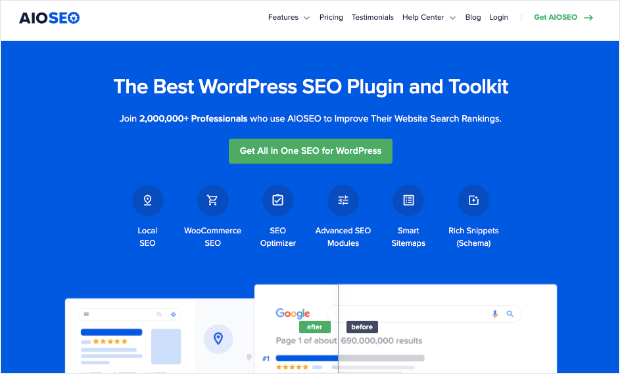 All in One SEO is by far the most popular SEO plugin for WordPress. It's a comprehensive solution to boost your site's SEO.
By optimizing your site's SEO, you'll be able to drive free organic traffic to your site without buying paid ads.
All in One SEO is beginner-friendly and lets you enable recommended SEO settings on your site in just a few clicks. And it makes it easy to optimize every new page and post you publish on your site.
With this tool, your site will be ranking on search engine results in no time. And in turn, you'll get more traffic to your website and more visibility for your brand.
Features
Automated SEO site audit
Keyword optimization and readability checks
Apply technical SEO measures at the click of a button
Advanced SEO modules and rich snippets
Optimize for social media sharing
Specific features for Local SEO and WooCommerce SEO
Pricing: There's a free version available. The pro version starts at $99.50 per year
Get started with All in One SEO today!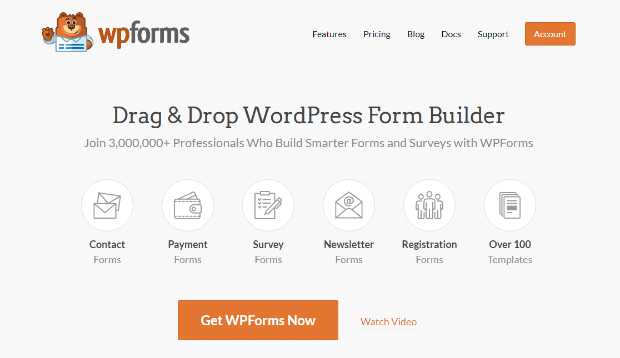 WPForms is the best form builder that you can add to your growth hacking toolkit. It lets you create all sorts of forms including contact, registration, and payment forms.
These forms are a great way to connect with customers to clear sales queries and help the checkout. It also has surveys and polls so you can collect valuable feedback and opinions from customers.
It ships with over 100 templates and a drag and drop builder to craft beautiful forms in minutes. Then, you can embed the forms anywhere on your site including pages, posts, footers, and sidebars.
And WPForms goes above and beyond being a form builder. It lets you use smart conditional logic to ask follow-up questions based on the user's response.
It also lets you transform boring forms into conversational ones that keep the user engaged all the way to the end.
Features
100% responsive designs that look good on all devices
Built-in spam protection
Integrates with email services and payment providers
Instant form notifications
Organize and manage leads in one place
Cost
The Lite version is free. Paid plans start at $39.50 per year.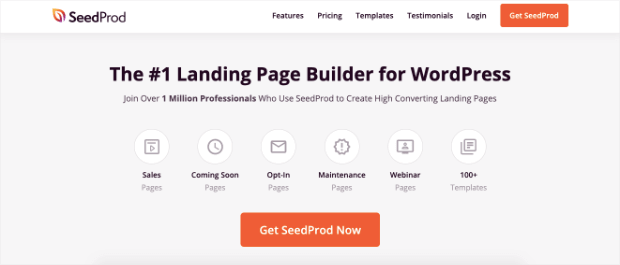 SeedProd is the best page builder for WordPress. It lets you build high-converting landing pages so you can capture leads.
You can use SeedProd to set up beautiful landing pages for every marketing campaign.
So, for example, when a user clicks on a link in an email or ad, they'll be directed to the dedicated page for that campaign.
It also lets you set up coming soon and maintenance mode pages so you can keep your visitors engaged even when you're offline.
SeedProd comes with a drag and drop builder and 100+ stunning templates so you can set up your pages in minutes and see your conversion rates rise.
Features
Build high-converting landing pages in minutes
Integrates with email marketing platforms
Customizable call to action buttons
Add tons of elements such as dynamic progress bars, video blocks, countdown timers, and more
Add social media share buttons and star ratings
Cost
Starts at $49.50 per year.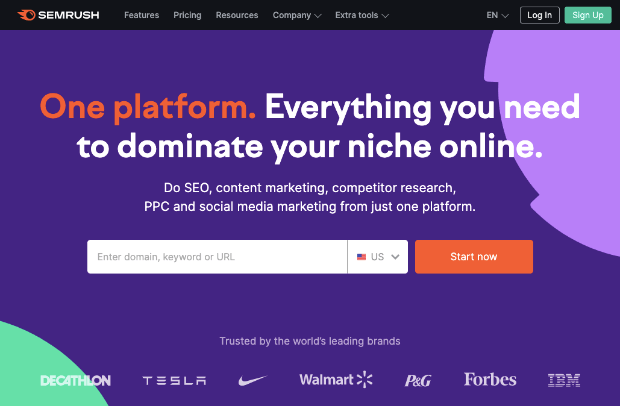 SEMrush is a great tool for SEO research. It also has features to analyze your paid traffic channels.
You can create target keyword lists and run a detailed competitor analysis. It also gives you insights into advertising channels so you can improve your ad campaigns to generate more sales and revenue from them.
Features
Track keyword ranking and brand mentions
Discover best performing posts and pages on social media
Identify and fix broken links
Social media tracker
Cost
Starts at $119.95 per month
Get started with SEMrush today!
Growth Hacking Tools To Convince People To Convert
Once you collect leads and drive traffic to your site, you'll find that some visitors need a nudge to buy.
They either don't trust your brand yet or aren't convinced that their money will be well spent.
That's where the tools mentioned below come in.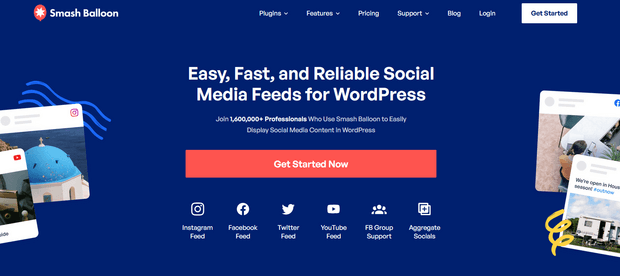 Smash Balloon is the best social media feeds plugin for WordPress.
Most customers today rely on social media engagement to tell them if they can trust a brand. If you have an active social media presence, you can showcase it on your site to boost engagement and conversions.
Plus, Smash Balloon makes it easy to set up automated social media feeds on your site.
As you post to your social media handles, Smash Balloon will automatically fetch it and display it on your site.
The tool works with Instagram, YouTube, Facebook, and Twitter. And if you want to take your conversions to higher levels, you can combine all your feeds and create a powerful social wall.
Features
Easily set up a customized and automated feed
Designed for speed so it won't slow down your site
SEO-friendly and mobile-friendly
Display likes, shares, comments, and reactions
Show subscribe or follow buttons to gain more followers
Cost
Starts at $49 per year.
Get started with Smash Balloon!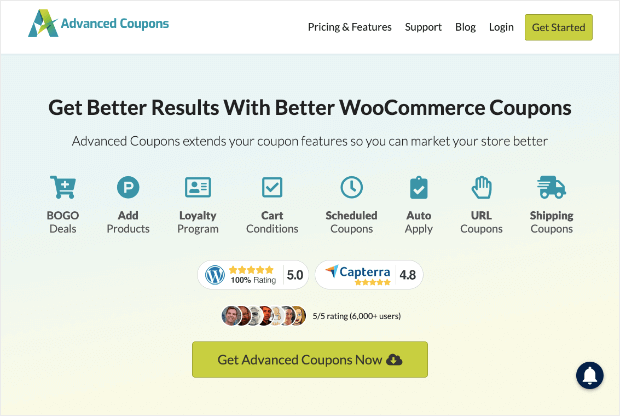 Advanced Coupons is a tool that lets you offer deals and discounts to customers to encourage them to buy.
It can help you increase sales and revenue through BOGO deals (buy one, get one), loyalty programs, shipping coupons, and more.
And it makes it easy to set up rules for coupons to be applied automatically if certain conditions are met.
Features
Schedule coupon validity
Auto apply coupons
Alert customers about available coupons
Cost
Starts at $49.50 per year.
Get started with Advanced Coupons today!
Growth Hacking Tools To Retain Customers
When you offer a great product and user experience, satisfied customers will automatically come back for more. But often, you'll need to convince or remind them to revisit your site.
These tools will help build a relationship with customers. That way, you can convert more one-time customers into returning customers.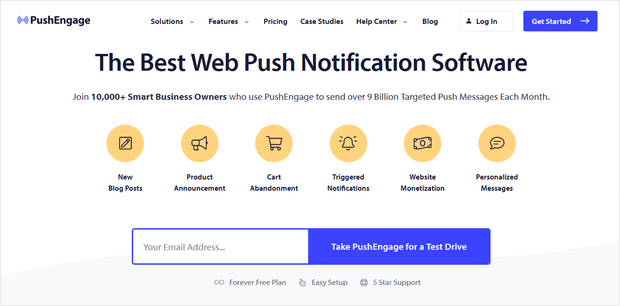 PushEngage is a trusted push notification tool that works with all websites. It lets you target your visitors and send messages even when they aren't actively browsing your site.
You can use PushEngage to send alerts to a subscriber's browser (like Chrome or Firefox) to let them know about sales and price drops.
And you can even remind them about their abandoned carts and ask them to complete their purchase.
Push notifications are effective in bringing customers back to your site. And it's also easy to grow your subscriber base because they just need to allow browser notifications without disclosing their personal contact details such as a phone number or email address.
You can set up automated and scheduled campaign series to keep customers engaged and build relationships with them.
Features
Create and track campaign goals to optimize results
Trigger notifications based on user action such as cart abandonment
Alert customers about price drops and sales
Send inventory and 'back in stock' alerts
Cost
There's a free plan available for up to 2,500 subscribers a month. Paid plans start at $25 per month.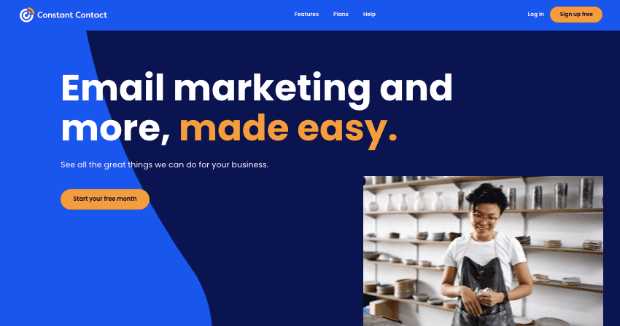 Constant Contact is one of the best email marketing service providers on the market.
You can create and broadcast newsletters or send out targeted email campaigns. It also lets you schedule emails and trigger campaigns based on the subscriber's actions and behavior.
Constant Contact is quick and easy to set up, so it's a great option for beginners, too. Plus, it integrates with tons of marketing tools making it easy to set up automated workflows.
Features
Create and send branded emails
Drag and drop editor to customize every design
Responsive email designs that look great on all devices
Use Facebook and Instagram ads to get more leads
Cost
Starts at $20 per month.
Get started with Constant Contact today!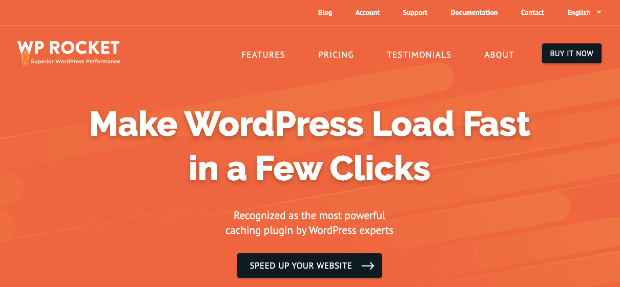 WP Rocket is the best caching plugin for WordPress. It instantly improves your site's speed and performance.
And as you know, site speed can make all the difference in getting and retaining customers. Visitors expect a site to load in 3 seconds, and every small delay means you lose more potential revenue.
WP Rocket is beginner-friendly and doesn't require any technical skills to use. You simply need to install it on your WordPress site and it will auto-apply the recommended settings to make your site faster.
Features
Automatically turns on recommend cache settings
Lazy load images and CDN support
Built-in gzip compression, page cache, and cache pre-loading
Advanced features to improve page load time
Cost
Starts at $49 per month.
Get started with WP Rocket today!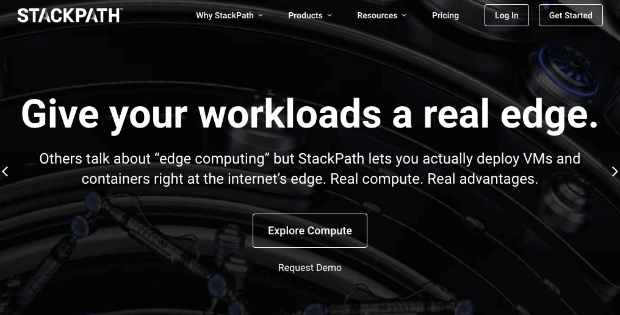 StackPath (formerly known as MaxCDN) is another tool that helps speed up your website. It does this by using multiple servers across the world.
When someone visits your site, StackPath will use the server that's geographically closest to them. This makes the web page load faster and instantly improves user experience (UX).
StackPath lets you purge your content stored on all servers at the push of a button. If you have new content or changes made to your site, you can roll out the changes across the globe immediately.
Features
Get access to servers across the world
Protect your content stored on servers with URL signing
Free private EdgeSSL certificate
Real-time analytics
Cost
You'll need to contact the sales team for a quote on your specific needs.
Get started with StackPath CDN today!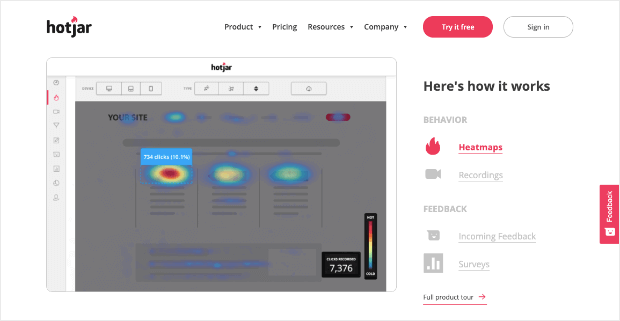 Hotjar is a heatmap tool that lets you see how visitors interact with your site.
You may have set up your website and marketing campaigns following proven strategies. But it's impossible to tell what your visitors are actually doing, where they are clicking, or where they get bored and drop off.
Hotjar gives you visual insights into what your visitors are doing on your website. You can see where people spend the most time on your site and when they leave.
That way, you can find spots where users are most engaged and display call-to-action (CTA) buttons and offers in these areas where people most likely to convert.
You'll also be able to discover where you're going wrong so that you can make improvements to your website content and marketing strategy.
Features
Visual understanding of customer behavior
Instant insights into your audience
Collect feedback from visitors
See where visitors abandon their session
Cost
Starts at $99 per month.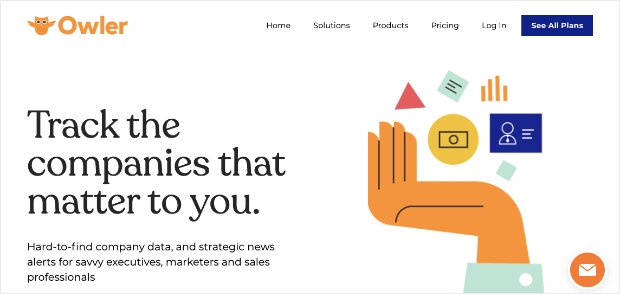 Owler is a competitor analysis tool to help you understand your market and industry better.
To be successful at growth hacking, you need to know your market and what your competitors are up to. And Owler gives you these insights.
You can view information from over 14 million private and public businesses. This includes their revenue, employee count, funding, and top competitors.
From this, you can discover new opportunities in your industry, location, and market.
Owler shows you what changes are taking place in your industry so that you can keep up with the times and move your business forward.
Features
Get insights into industry trends
Track and analyze competitors
Monitor brand mentions and your reputation
Get real-time alerts on your mobile
Cost
A free plan available. Pro versions start at $99 per year.
Growth Hacking Tools to Make Money From Your Site
There are different ways you can make money from your site. For starters, you may already have a product or service that you're selling.
And every tool in this list will help you bring in more customers and increase revenue.
In this section, we're listing the top tools to generate more revenue from your site through different marketing opportunities and growth channels.
16. Easy Affiliate (formerly "Affiliate Royale")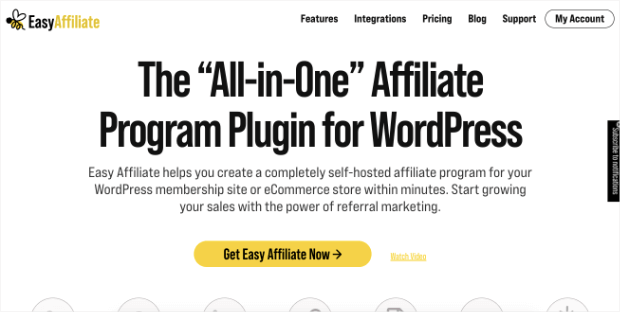 Easy Affiliate (formerly known as "Affiliate Royale") is the best platform to create an affiliate program on your site.
It lets you set up a full-fledged affiliate program to get users to promote your products in exchange for a commission.
This helps increase sales and also gets you more brand visibility.
Once your program is up and running, you can track your affiliate sales and performance. That way, you can see who your top performers are and where most of your sales are coming from.
Features
Easy to set up and manage affiliates
Dashboard for affiliate members to track their own performance
Integrates easily with MemberPress, eCommerce platforms, and payment services.
Cost
Starts at $99.50 per year.
Get started with Affiliate Royale today!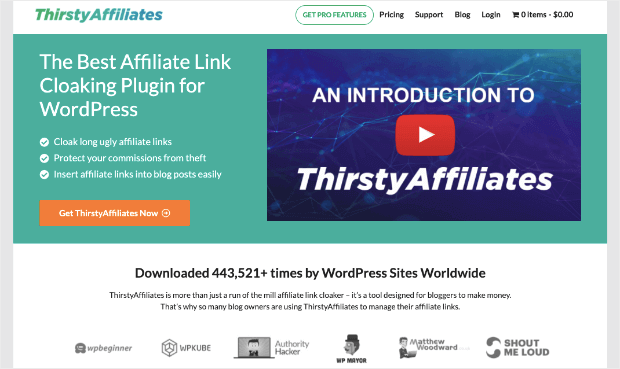 ThirstyAffiliates lets you easily manage your affiliate links on your site.
It converts long ugly affiliate links and transforms them into short and neat links so that it's easy to share on social media and emails.
It also makes it super easy to insert affiliate links into your blog posts and pages.
Features
Protects your earnings from fraudsters
Built-in reports with charts and tables
Proactive link fixer and automatic 404 checker
Cost
Starts at $49 per year.
Get started with ThirstyAffiliates today!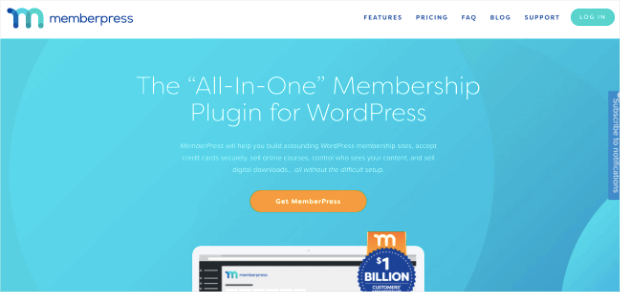 MemberPress is the best WordPress membership plugin on the market today. It lets you set up membership programs on your site where users can sign up to get exclusive access to restricted content and features.
For example, you can offer member-only access to premium content, free shipping, priority support, and early-bird access to events and sales.
In this way, you can create a loyal customer base and make more money as well.
Features
Create multi-level memberships with different pricing plans
Control who sees your content and digital downloads
Accept payments securely
Integrates with popular marketing platforms
Cost
Starts at $179 per year.
Get started with MemberPress today!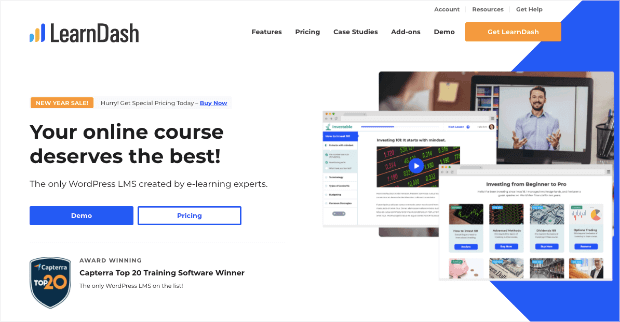 LearnDash lets you create and offer professional courses online.
And once you set up your online programs, they can run automatically and bring in revenue with minimal work from your side.
LearnDash is by far the most popular and best LMS (Learning Management System) platform for WordPress.
It's used by major universities, professional training organizations, small businesses and Fortune 500 companies.
Features
Easily set up and manage courses
Add quizzes and exams
Issue certificates
Set up one-time or recurring payment options
Addons to extend functionality
Integrates with popular marketing and payment services
Cost
Starts at $159.
Get started with LearnDash today!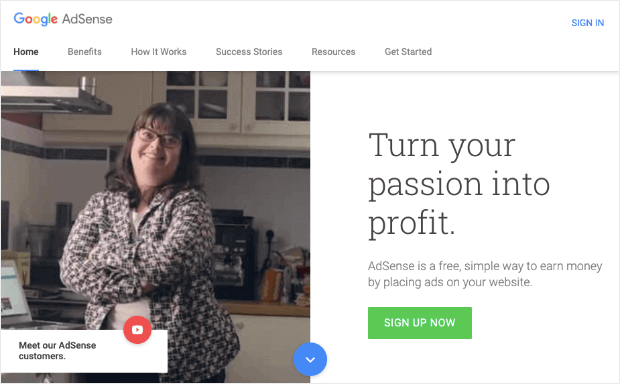 Google Adsense lets you display ads on your site to earn revenue from them.
When you sign up for Google Adsense, you get access to the largest ad network in the world.
It also lets you display ads that are in line with your own industry and market. And visitors will see relevant ads so you can maximize your revenue.
Features
Simple to set up
Control the ads displayed on your site
Customize where and when your ads are displayed
Cost
Free.
Get started with Google Adsense today!
Get Customers to Refer You
When you build a trusted brand and sell a great product or service, customers will automatically spread the word about you.
But in addition to that, you can ask customers to refer you to their friends and family by offering a referral program.
And there are tools that help you set up automated signups and reward payouts for referrers.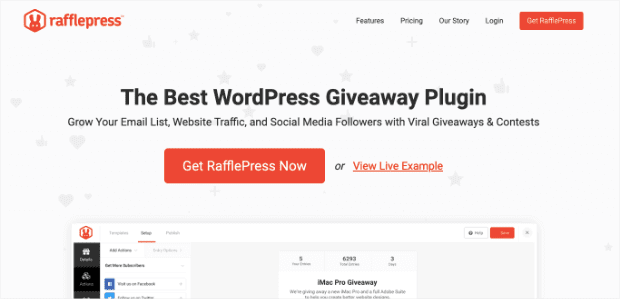 RafflePress is a popular and powerful WordPress giveaway plugin. It lets you build successful contest campaigns in minutes using its drag and drop builder.
Giveaways and contests open a window of opportunity to get people to share your brand and get others to sign up. This helps grow your subscriber base and drive more traffic to your site in a short span of time.
RafflePress lets you create awesome contests that users can enter with a single click. And you can get them to share your campaign, posts, and social media handles to qualify for the prize.
This tool integrates with all popular social media platforms, email marketing tools, and CRMs.
Features
Responsive mobile-friendly designs
Proven goal-based templates
Add bonus actions to get more social media engagement
Maximize results with success tracking and retargeting
Cost
Starts at $39.20 per year.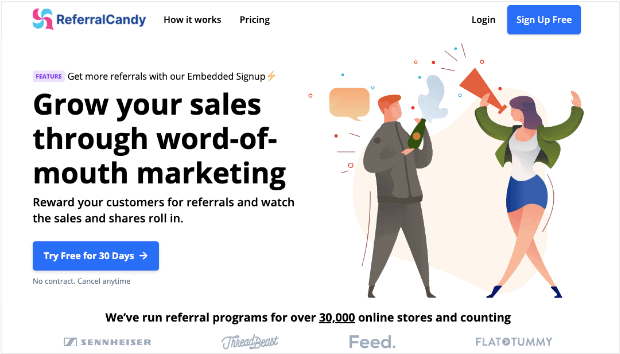 Referral Candy is a plugin for WooCommerce sites. It lets you reward customers for referring their friends and family.
You can set up an automated referral program with eligibility criteria. Referral Candy will then give out rewards to those who meet the conditions set by you.
This tool helps you spread the word about your brand and get more customers.
Features
Analytics to make data-driven decisions
Set and forget referral program
Built-in fraud protection
Cost
Starts at $49 per month.
Get started with Referral Candy today!
Growth Hacking Tools To Make Website Admin Work Easy
Website admin work can take up a huge chunk of the day leaving you with very little time to focus on growing your business.
But with the right tools, you can streamline your processes and make your communications smoother so that your business is free to grow exponentially.
The tools below will help you automate routine processes, reduce admin work, and make your workflow smoother.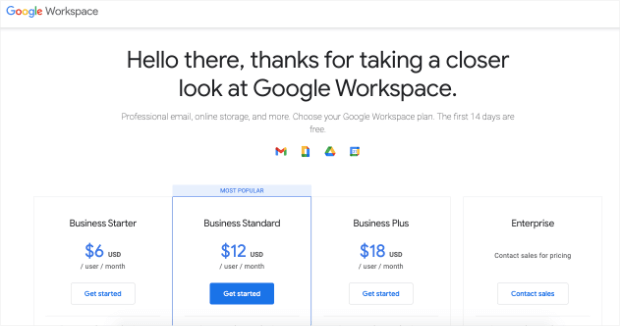 Google Workspace, formerly known as GSuite, gives you access to a comprehensive toolkit to make your website operations run smoothly.
You get access to professional email and secure online storage.
Plus, you can use team chats, video conferencing, and easily share files and docs to boost productivity and make communication seamless.
Features
Shared calendars to make sure everyone's on the same page
Secure cloud storage
Tools to create content and track performance
Cost
Starts at $6 per month.
Get started with Google Workspace.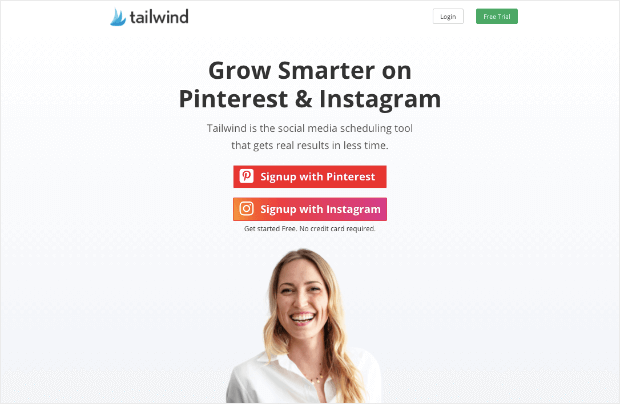 Tailwind is the best social media scheduling tool that helps you get results fast.
You can find the best time to post with recommended hashtags that will help drive engagement. And it lets you auto-publish your posts and videos to your social media handles.
So you can save time by scheduling your social content calendar in advance.
Features
Visually plan and schedule your social media content
Auto-updates your links in the background
Ready to use post ideas
Summary reports and metrics
Cost
Starts at $10 per month (billed annually).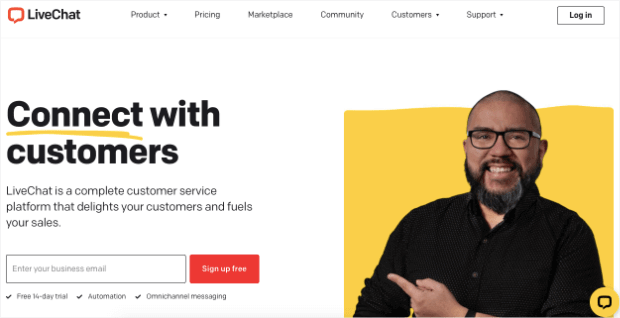 LiveChat helps you set up automated messages to engage with customers instantly when they contact you.
You can also nudge customers to connect with you when they're browsing your site. That way, they know they have the option to ask questions if they are unsure about your product.
This not only reduces admin work but also boosts sales by removing any sales objections the visitor might have.
LiveChat makes it easy to maintain a balance between automation and real human touch.
Features
Tap into AI chatbot automation
Create and manage tickets easily
Track sales and goals
Cost
Starts $16 per month.
Get started with LiveChat today!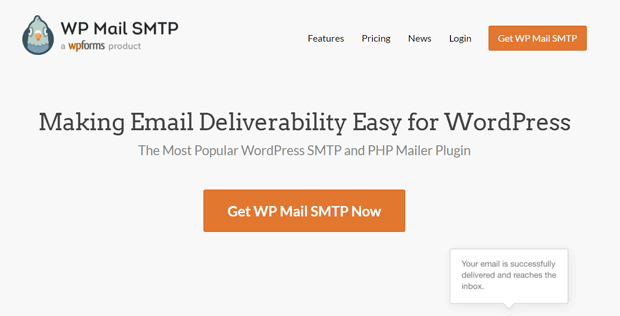 WP Mail SMTP is the best plugin to solve email issues in WordPress.
WordPress relies on PHP mail which isn't properly set up by most web hosts.
This means important notifications and emails from your WordPress site could be undelivered or sent to the spam folder.
WP Mail SMTP fixes these problems by using a proper trusted SMTP mail server.
That means you'll never miss notifications about comments, registrations, contact form entries, and more.
Features
Beginner-friendly so anyone can use it
Easy instructions to resolve email issues
Several SMTP providers to choose from such as Mailgun, Gmail, and SendGrid
No coding skills needed
Cost
Paid plans start at $49/year.
Get started with WP Mail SMTP today!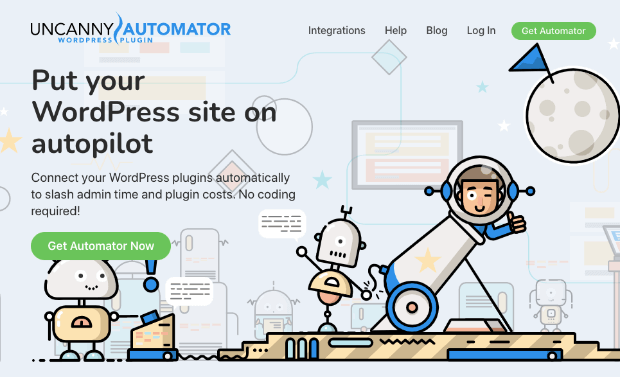 Uncanny Automator lets you create automated workflows to take care of routine admin and marketing tasks.
That way, you can trigger tasks based on actions from the user or visitor.
You can connect your existing plugins and apps to build recipes that personalize your visitor's experience.
So, for example, when a user signs up for a membership program, a WordPress user role is automatically created for them.
They are then enrolled in any features or courses that they're eligible for. You can also trigger an email series to welcome them to the program.
Features
Built for beginners
Thousands of app integrations
Unlimited recipe opportunities
Set up automated workflows in minutes
Cost
Starts at $149 with 1 year of support and updates.
Get started with Uncanny Automator today!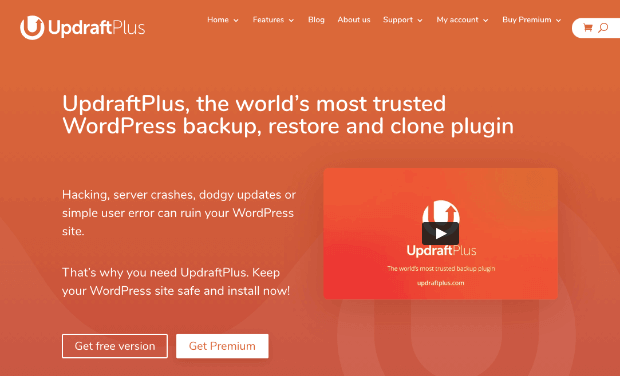 UpdraftPlus is the best backup plugin that lets you create automated and scheduled backups of your site.
Every website should maintain working backup copies of its site. This is because your site is prone to errors and hacks, and when things go wrong, a backup copy lets you easily restore your site in minutes.
With UpdraftPlus, you don't have to worry about taking backups every time you make changes to your site. It will create backups for you on a regular basis and store them safely.
Features
Incremental technology that backs up even large sites without slowing it down
Multiple storage options
Set and forget automated backups
Easy to restore
Advanced features like cloning, migration, and reporting
Cost
There's a basic free version. Paid plans start at $42 per year.
Get started with UpdraftPlus today!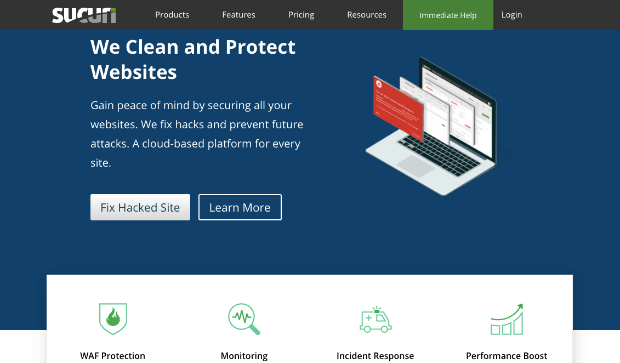 Sucuri is the best security solution to protect your site from hackers.
Hackers are constantly looking for targets and when they manage to hack your site, it could take you days to fix and restore it to normal.
In the meantime, your site can be blacklisted by search engines and ad platforms. This will set back your marketing progress and growth.
By installing Sucuri on your site, you'll be better protected against hackers and malware. Plus, you can be sure that your site won't face any disruptions.
Features
Ensures site security is up to date
Monitors your site at regular intervals
Firewall blocks attacks before they reach your site
Checks for blacklist statuses
Cost
Paid plans start at $199.99 per year.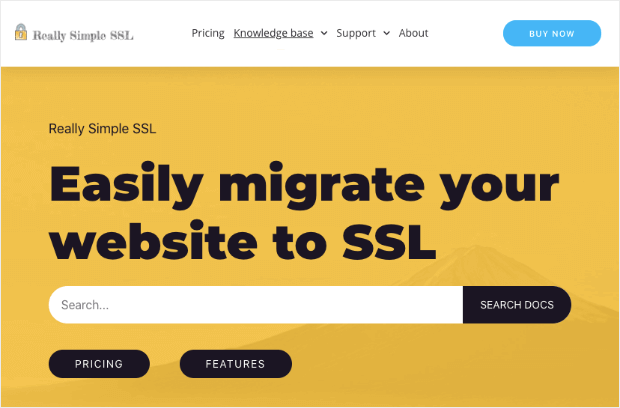 Really Simple SSL lets you install an SSL certificate on your website in minutes.
SSL makes sure any data transmitted to and from your site is encrypted so no hacker can steal it.
And if you don't have an SSL certificate, Google will alert visitors that your site may not be safe for them to visit.
This could lead to a loss of visitors, customers, and revenue.
Really Simple SSL makes it so easy to set up SSL on your site in just a few clicks.
Features
Beginner-friendly
Automatic migration from HTTP to HTTPS
Auto-detects site settings for SSL
Cost
Free. The paid version starts at $29.
Get started with Really Simple SSL today!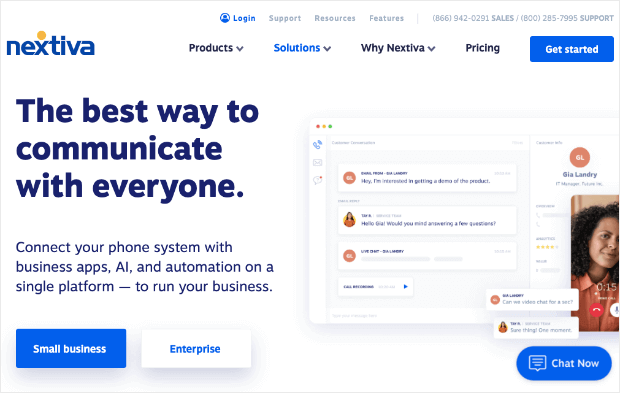 Nextiva is popularly known as the best business VoIP (Voice over Internet Protocol) provider. It also offers multi-channel customer support and internal communication tools.
This lets you set up autoresponders to engage with customers outside of business hours.
You can also create automated workflows to boost user experience.
Features
Get a toll-free number, live chat, and email support
Manage it all from a centralized dashboard
Set up a customer support system in minutes
Team collaboration tools
Get customer intelligence and analytics
Cost
Starts at $18.95 per month per user.
Get started with Nextiva today!
And there you have it! These have been our top picks for the best growth hacking WordPress tools. We hope this list helped you find awesome growth hacking tools to take your business to the next level.
If you're still looking for more resources on growth hacking, you may also want to see:
These articles are loaded with info to help you grow your leads, sales, and revenue